It's a new year and a new drama season! This winter we get a large variety of dramas, so there's bound to be something for everyone. NHK's annual taiga drama starts this month, and there's a new remake of Kimi wa Petto. Check out these dramas and many more below: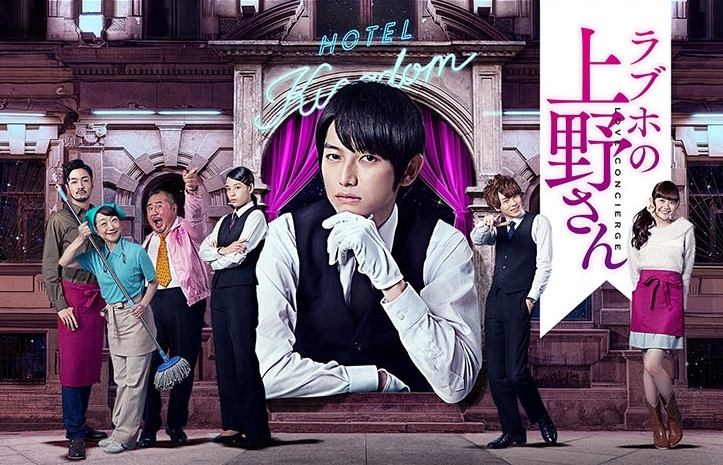 Start: December 1 on Fuji On Demand (January 19 on Fuji TV) 
Cast: Hongo Kanata, Masaki Reiya
Ueno, a love hotel manager, spends days observing couples. Before one knows it, he has mastered the techniques and know-how of love. He starts instructing others in the ways of love. University student Ichijo starts working as a part-timer at the love hotel to master Ueno's love techniques.
Based on the Twitter account of love hotel employee "Ueno".
---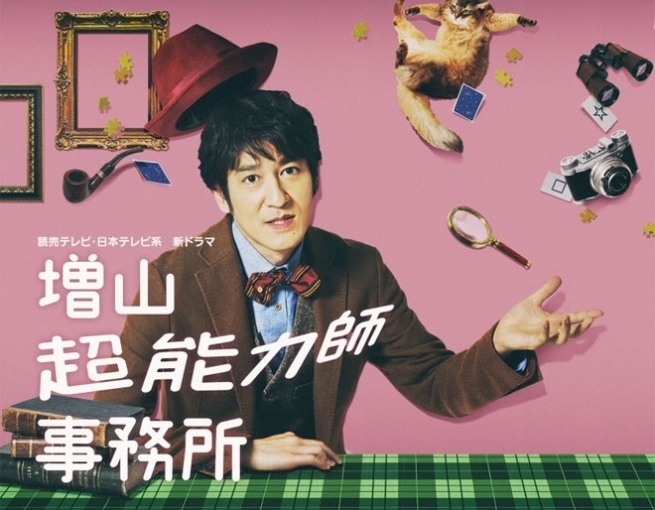 Start: January 5 on NTV 
Cast: Tanaka Naoki
When people with supernatural powers pass the Japan ESP Association's certification test, they are called grade one and grade two ESPers, while those who fail are called incompetent. The members of Masuyama Supernatural Powers Office in Nippori possess supernatural powers. Led by their chief, Masuyama Keitaro, they help clients to solve troubles such as extramarital affairs and searching for people. But they are certainly not perfect supermen and women.
Based on a novel written by Honda Tetsuya, writer of Strawberry Night.
---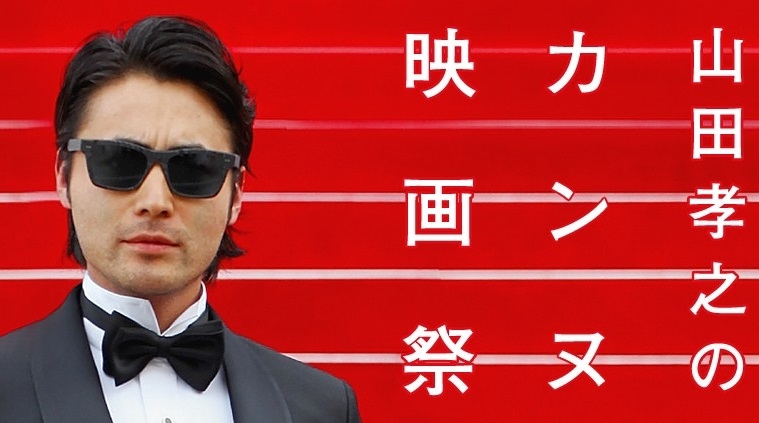 Start: January 6 on TV Tokyo 
Cast: Yamada Takayuki
Describes Takayuki Yamada's summer as he tries to produce a movie with director Yamashita Nobuhiro in a bid to win an award at the Cannes International Firm Festival.
---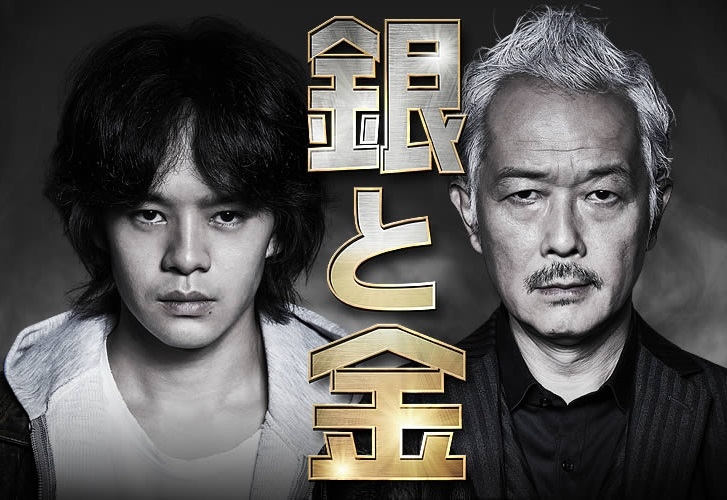 Start: January 7 on TV Tokyo 
Cast: Ikematsu Sosuke, Lily Franky
Morita Tetsuo is a good-for-nothing who cannot get ahead in and has been venting his anger through gambling. He keeps losing until he is penniless. One day, Tetsuo meets Hirai Ginji, an influential fixer who controls the underworld, at a race track. Drawn to Ginji's villainy and ease at making billions, Tetsuo decided that he wants to become a person called "Kin" to surpass "Gin" and sets foot into the underworld.
Based on the manga of the same name.
---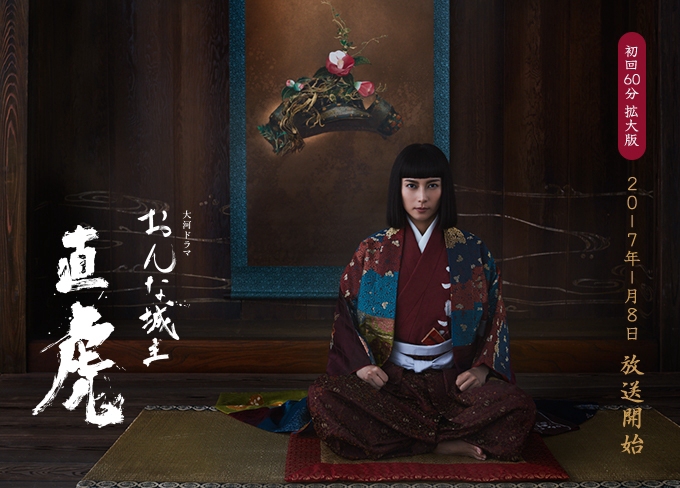 Start: January 8 on NHK 
Cast: Shibasaki Kou
NHK's 56th taiga drama series. During the Sengoku period, the Ii family governs the Totomi region. Due to many past wars, there are no more male successors left to become a lord. Naotora Ii, the only daughter of the lord, is next in line. Although she will face a difficult period, the constant love from her fiance, whom she became engaged with at a young age, helps her to keep moving forward.
---
Start: January 8 on Fuji TV 
Cast: Kato Koyuki, Ito Atsushi, Ryo Narita
The company that Saegusa Yuzuko, a single mother with two children, works at suddenly goes bankrupt and she loses both her income and savings. She is contacted by Kakihara Shinichi. He is her former high school classmate, now a hotshot lawyer whose annual income is over 10 billion yen. He has liked Yuzuko since high school days and mustered the courage to get in touch with her after hearing about her situation. Kakihara advises that there is a secret behind the bankruptcy. Yuzuku becomes involved in exposing it.
---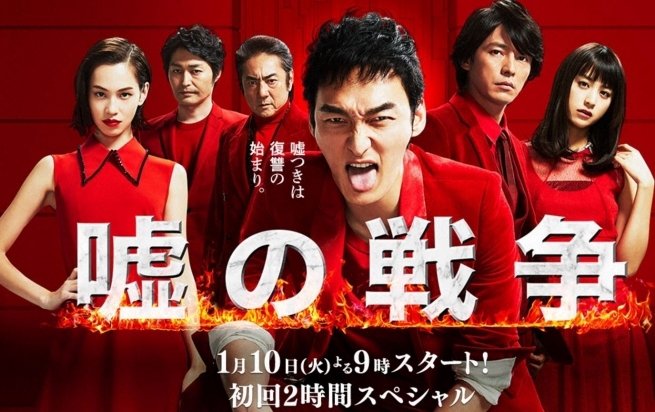 Start: January 10 on Fuji TV 
Cast: Kusanagi Tsuyoshi, Fujiki Naohito
When Koichi was 9-years-old, his father was accused of killing his wife and youngest child, and of committing suicide. In reality, he was framed for the murders and Koichi saw the real killer. He told the police the truth, but nobody believed him. Even his relatives called him a liar. Koichi becomes a swindler, and when he by chance meets the killer again, he decides to take revenge.
This drama is the second part of the "Kusanagi Tsuyoshi revenge series". The first part is the 2015 drama Zeni no Senso. The dramas are not related in any other way.
---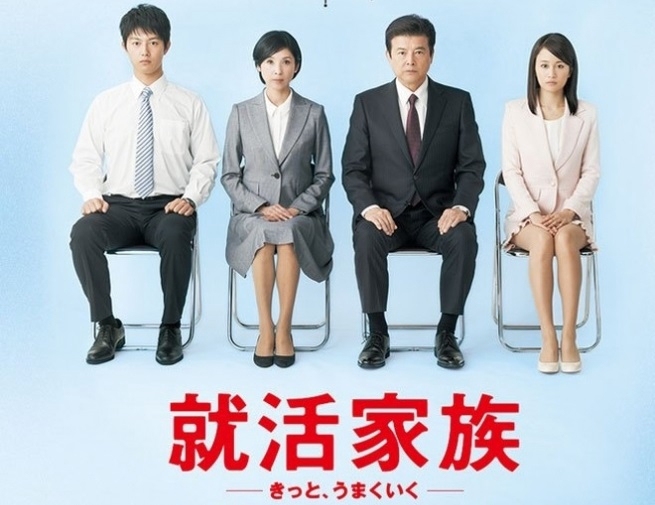 Start: January 12 on TV Asahi 
Cast: Maeda Atsuko, Kuroki Hitomi, Miura Tomokazu, Kudo Asuka
Tomikawa Yosuke is married to Mizuki. They have a daughter, Shiori, and a son, Ko. Yosuke works as the general manager in the personnel department at a large company, while his wife works as a teacher at a private middle school. Their daughter works as a jewelry maker and their son is looking for a job. The family appears to look like a peaceful family, but, due to an unexpected incident, the family begins to collapse.
---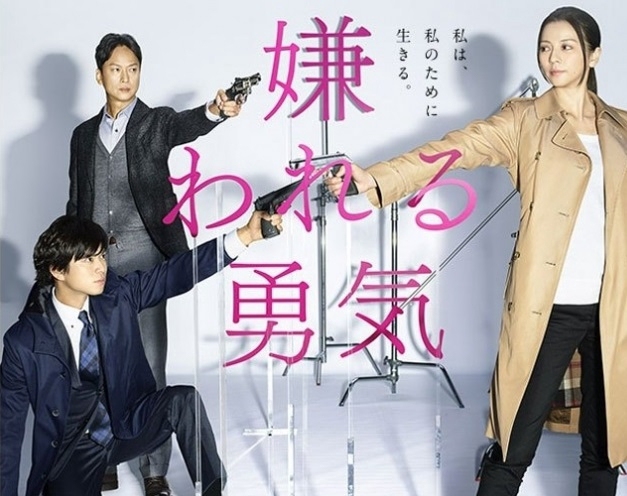 Start: January 12 on Fuji TV 
Cast: Kato Shigeaki, Karina, Shiina Kippei
Ando Ranko is a detective. She is 32-years-old and single. She does her job well and has solved difficult cases. She doesn't listen to others and doesn't care what others think about her. She works with detective Ooyama Toshio. He holds a strong sense of justice and cares what others think about him.
---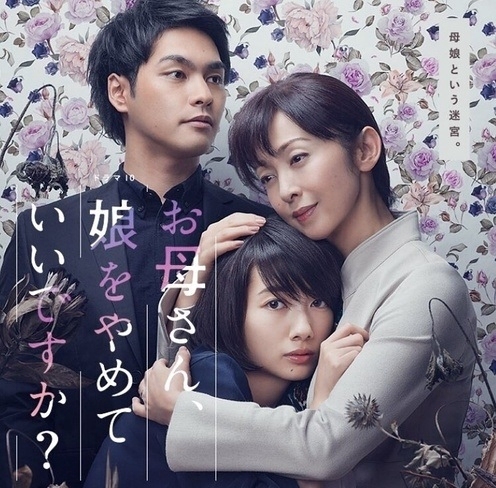 Start: January 13 on NHK 
Cast: Haru, Saito Yuki, Yagira Yuuya
Akiko and her daughter Mizuki are like best friends and lovers. Their relationship bothers Mizuki's father but he is too busy with work to do anything about it. When the family is planning to build a new house, they meet Matsushima who is assigned to be in charge of their construction project. At first, both Akiko and Mizuki hit it off with Matsushima which leads Akiko to encourage Mizuki to date him. However, once Mizuki starts going out with Matsushima, she realizes how she had been tightly controlled by her mother all this while and attempts to break free from this unhealthy relationship between them. When Akiko realizes what is going on, she resorts to extreme measures i.e. seducing Matsushima in order to get her beloved daughter back.
---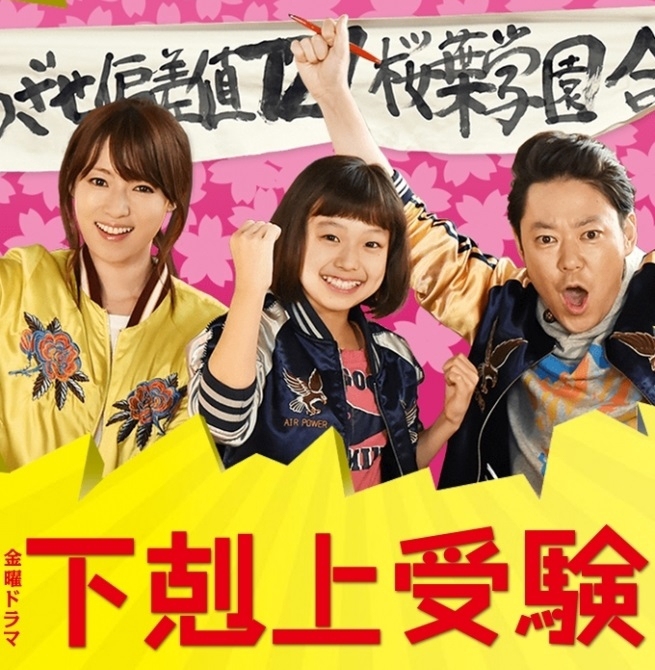 Start: January 13 on TBS 
Cast: Abe Sadao, Fukada Kyoko
Sakurai Shinichi is married to Kanako and they have a daughter named Kaori. Both Shinichi and Kanako received only a middle school level education. Even though they don't have much money, they are a happy family. At work though, Shinichi experiences effects of only having a middle school education. One day, Shinichi sees Kaori's poor score for a national test. He freaks out and decides to improve Kaori's education. Thus, 41-year-old Shinichi begins studying with Kaori and instructs her for the upcoming middle school entrance exam.
---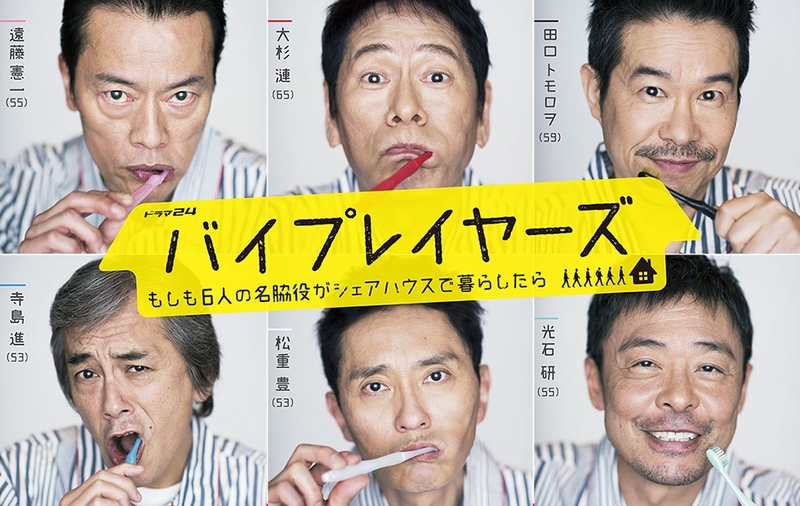 Start: January 13 on TV Tokyo 
Cast: Endo Kenichi, Osugi Ren, Taguchi Tomorowo, Terajima Susumu, Matsushige Yutaka, Mitsuishi Ken
Six supporting actors all receive offers to take part in a big budget drama series with a famous lead actor and world famous director. To study their roles and relationships, the director asks the six actors to live together for 3 months at a share house. The actors begin their temporary living arrangement. An incident from 10 years ago though causes the actors to hold resentment.
---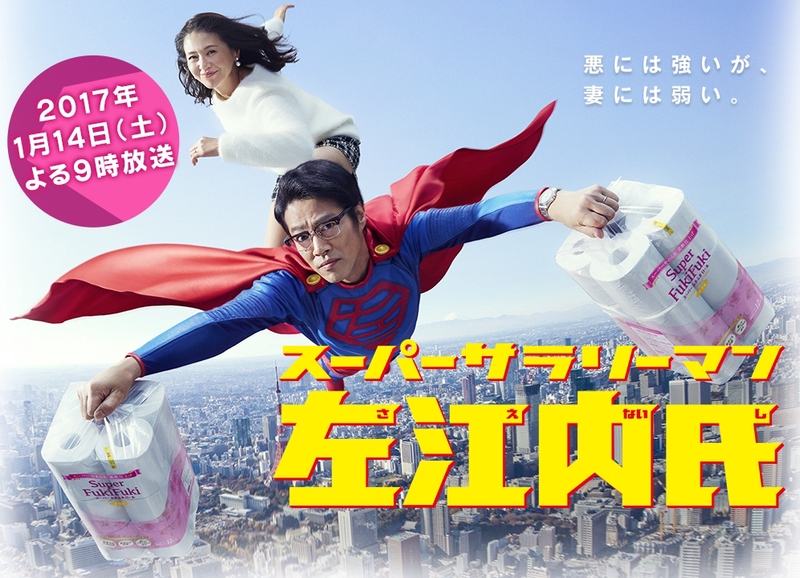 Start: January 14 on NTV 
Cast: Tsutsumi Shinichi, Koizumi Kyoko
52-year-old Saenai is an ordinary middle management salaryman. One day, he is forcibly handed a super suit by a strange old man and reluctantly takes over as superman. With a wife from hell and two adolescents, Saenai is stuck between world peace and domestic problems. Life does not go well just by becoming superman. What is justice, peace and happiness?
Based on a manga.
---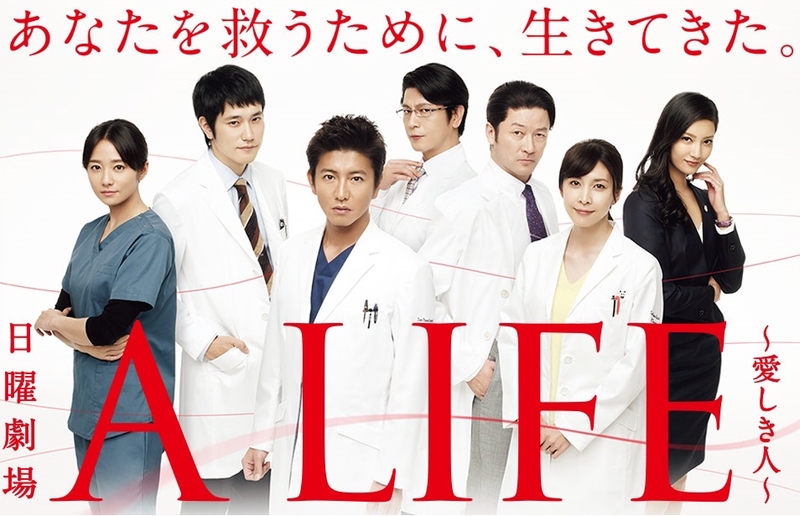 Start: January 15 on TBS 
Cast: Kimura Takuya, Takeuchi Yuko, Asano Tadanobu
When Okita Kazuaki was starting out as a doctor, he was forced to resign from the hospital. He left his girlfriend Danjo Mifuyu behind and went to the US. 10 years later he comes back as a surgeon with outstanding skills to save his former teacher, his ex-girlfriend's father. Mifuyu has now married Okita's friend Masao, who is now the deputy director and the heir of the hospital. Masao was the one who plotted to drive Okita from the hospital 10 years ago.
---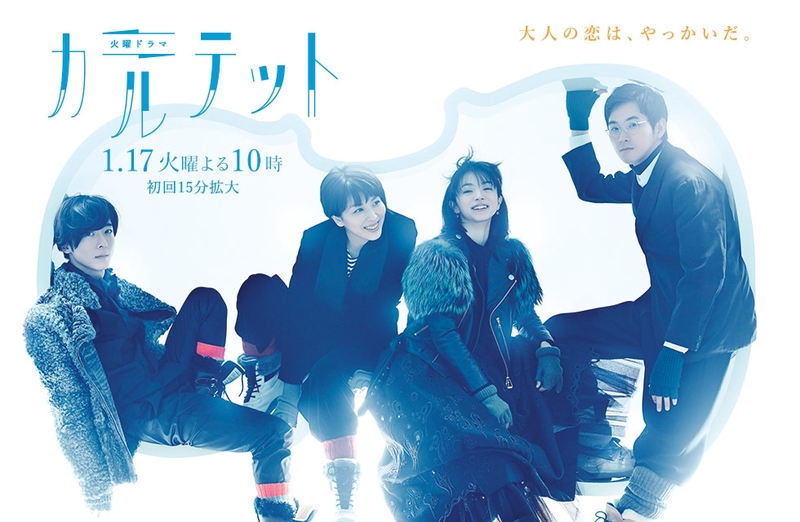 Start: January 17 on TBS 
Cast: Matsu Takako, Mitsushima Hikari, Takahashi Issei, Matsuda Ryuhei
One day, two women and two men in their 30s "happen" to meet. All of them are people with unfulfilled dreams. They form a quartet and start to live together. But there's a secret behind their accidental meeting.
---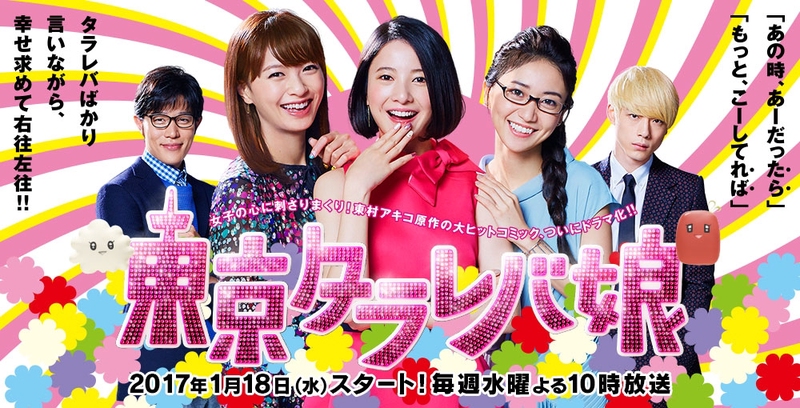 Start: January 18 on NTV 
Cast: Yoshitaka Yuriko, Oshima Yuko, Eikura Nana
30-year-old Kamata Rinko is a struggling scriptwriter. She has no boyfriend and keeps having night outs at drinking spots with her girlfriends Kaori and Koyuki. "If I become beautiful, a better guy will appear!" "If we grow to like each other, we can get married!" They will not stop talking about these hypothetical questions. Then a younger, handsome, golden-haired guy suddenly utters, "These 'what if' women!" and the trio have to face the harsh reality that they are no longer girls.
Based on the manga of the same name.
---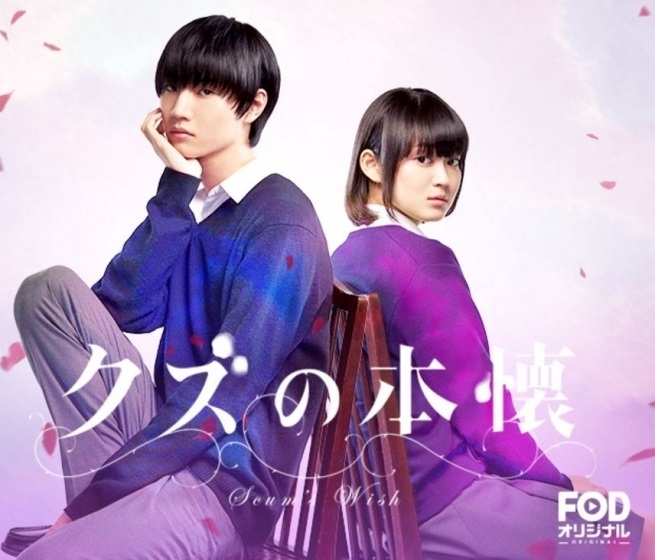 Start: January 18 on Fuji TV 
Cast: Sakurada Dori, Yoshimoto Miyu
Seventeen-year-old Awaya Mugi and Yasuraoka Hanabi appear to be the ideal couple. However, outsiders don't know of the secret they share. Both Mugi and Hanabi have hopeless crushes on someone else, and they are only dating each other to soothe their loneliness. In each other, they find a place where they can grieve for the ones they cannot have, and they share physical intimacy driven by loneliness. Will things stay like this for them forever?
Based on the manga of the same name.
---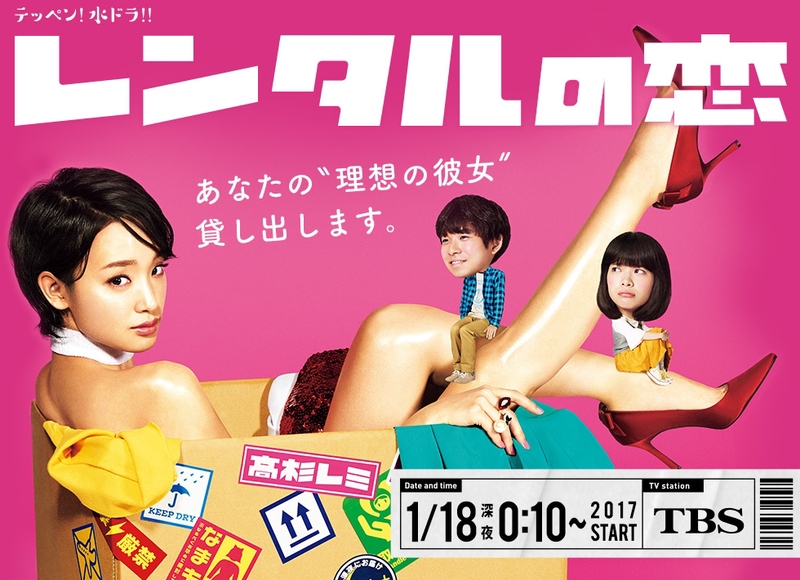 Start: January 19 on TBS 
Cast: Gouriki Ayame, Taiga
Takasugi Remi is the most popular rental girlfriend of Rental Lovers, a company which provides a girlfriend rental service. Men who date Remi fall in love with her in the blink of an eye. Although she understands the likes of customers and completely becomes the ideal girlfriend in attitude, speech and even character, when her work ends, she never smiles. Moreover, there is a strange bandage around her neck. Then Remi gets rented by university student Yamada Kosuke who is madly in love with her.
---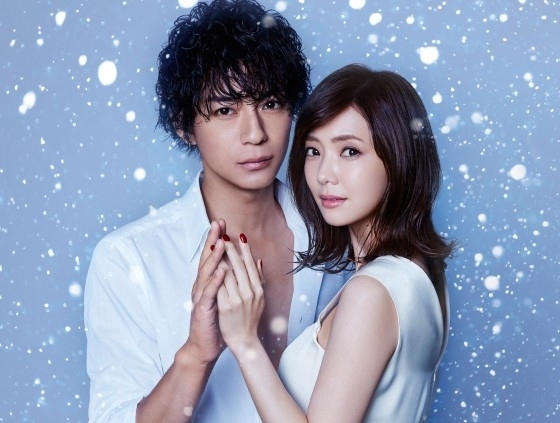 Start: January 20 on TV Asahi 
Cast: Miura Shohei, Kurashina Kana
Ikeuchi Hikaru works for a design company in Tokyo and has a fiancé, Okugawa Kota. However, her life suddenly changes with the appearance of her ex-boyfriend Moriyama Shin. She had once loved him to death but he vanished all of a sudden after telling her that they are breaking up. The feelings that Hikaru has tried to suppress are rekindled when she is reunited with Shin, who is in Tokyo for three months, and her heart seeks him even though he is now married. As this happens, Kota's love and jealousy deepens and he gradually turns into someone he hates.
---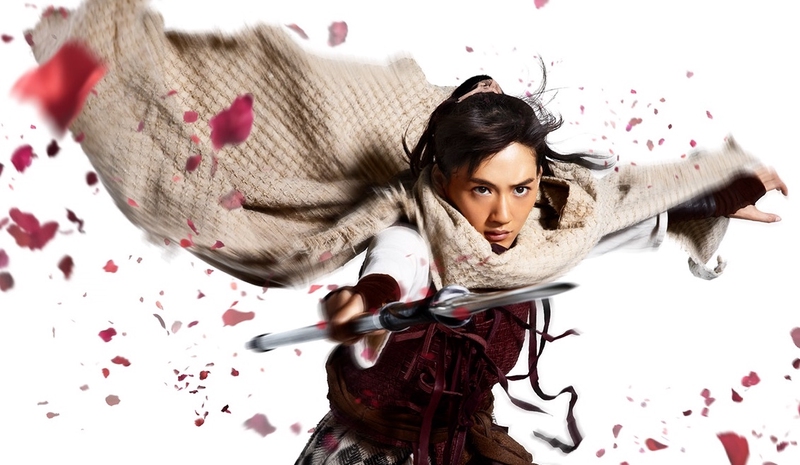 Start: January 21 on NHK 
Cast: Ayase Haruka, Itagaki Mizuki
Part two of the Seirei no Moribito series, set four years after Balsa's journey with Chagum ended.
---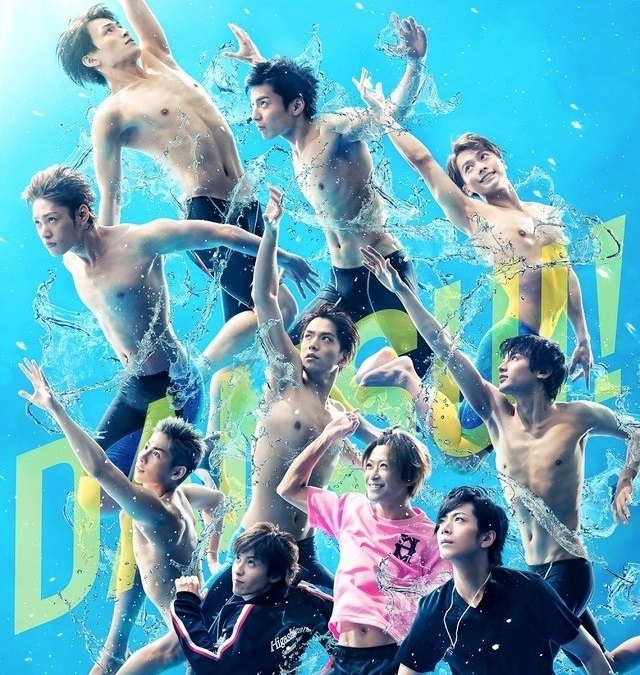 Start: January 22 on NTV 
Cast: Miyazaki Shuuto, Akazawa Tomoru, Matsuda Ryo
Higashigaoka High School's male swimming club presently has only three second-year members – leader Sakaki Shuhei, Shinozuka Daiki and Koganei Haruyoshi. They welcome the new school year with the aim of getting members.
Based on the manga of the same name.
---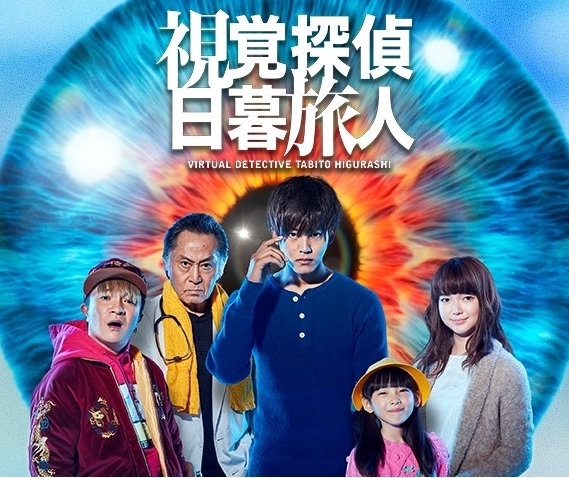 Start: January 22 on NTV 
Cast: Matsuzaka Tori, Tabe Mikako
Picks up following the 2015 drama special of the same name, about private detective Higurashi Tabito who has lost his hearing, sense of smell, taste and touch.
---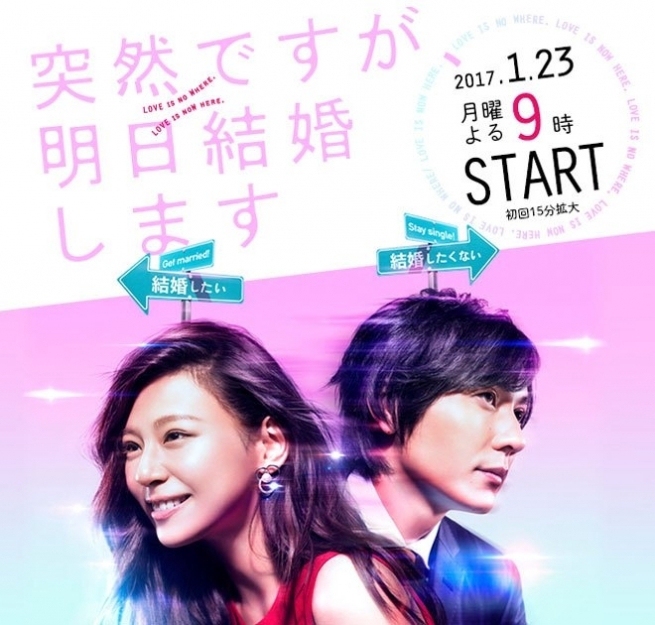 Start: January 23 on Fuji TV 
Cast: Nishiuchi Mariya, Yamamura Ryuta
Successful career woman Takanashi Asuka has an old-fashioned dream of getting married and becoming a housewife. After her long-term boyfriend breaks up with her she encounters Nanami Ryu, a popular newscaster at PTV. Asuka and Ryu get along well, but the last thing he wants is to ever get married. For Asuka, Nanami is an ideal partner, except for his value concerning marriage. The 'Battle of Value' begins.
Based on the manga of the same name.
---
Start: January 24 on TBS 
Cast: Kamishiraishi Mone
University student Yamada Fumiko's nickname is Bun. She lives with her doll Hokusai. She's shy, odd and obsessed with cooking. Even when she doesn't have money or time, she still cooks.
Based on the manga of the same name.
---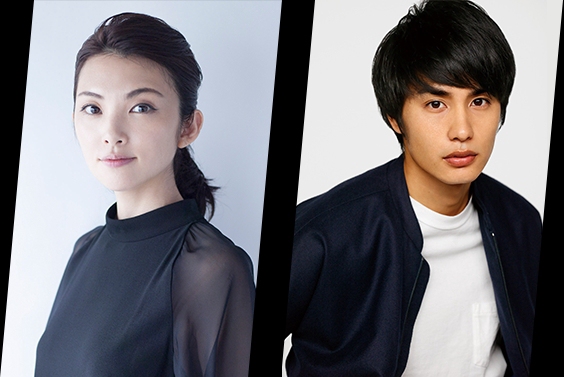 Start: February 4 on Fuji TV 
Cast: Tanaka Rena, Nakamura Aoi
Yoko Okouchi is a beautiful and bright surgeon. She is kind to her patients, but she also has a dark side. She lacks a sense of guilt and also pity for others. One day, aspiring writer Masato Nanba feels severe pain in his abdomen and goes to the hospital. There, Yoko diagnoses him with appendicitis and treats him well. After his successful surgery, Masato stays at the hospital as a patient. He is happy that Yoko is his doctor, but that will soon change.
---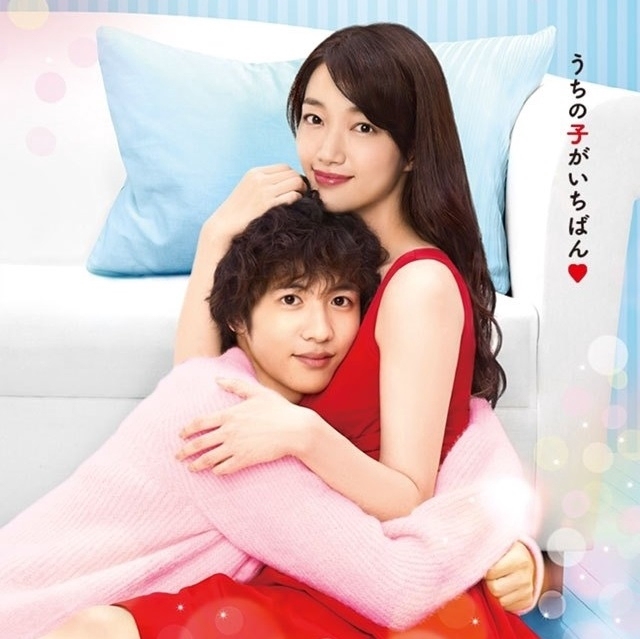 Start: February 6 on Fuji TV 
Cast: Iriyama Noriko, Shison Jun
Sumire Iwaya works as an editor for a well-known newspaper. She goes through a difficult period after being dumped by her boyfriend and getting demoted at work. One day, she picks up a beautiful young man, Takeshi Goda, out of a box. Takeshi looks like her former pet Momo and Sumire offers to let Takeshi live in her home as her pet.
Based on the manga of the same name. There's also a Japanese drama from 2003 and a Korean movie from 2011 based on the same manga.
---
Which Dramas are you exited about? Which ones do you absolutely havee to watch?