Name: Wong Jing
Native name: 王晶
Nationality: Hong Konger
Gender: Male
Born: May 3, 1955
Age: 64
Wong Jing was born in Hong Kong, the son of noted film director Wong Tin-Lam. He graduated from the Chinese University of Hong Kong with a degree in Chinese literature which he describes as "useless". He is a Hong Kong film director, producer, actor, presenter, and screenwriter. A prolific filmmaker with strong instincts for crowd-pleasing and publicity, Wong Jin has played a prominent role in the Hong Kong cinema of the last quarter-century.
Articles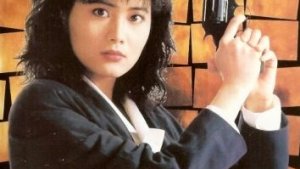 Editorials

- Mar 28, 2019
Ebisuno92's retrospective look at Hong Kong's "Girls with Guns" phenomenon. The article outlines the genre's history, its most prominent actresses, and the most interesting movies.