Name: Ahn Woo Yeon
Native name: 안우연
Also Known as: Ahn Woo Yun; An Woo Yun; An Woo Yeon;
Nationality: South Korean
Gender: Male
Born: 1991
Age: 27
Drama
Title
Rating
Paul Who Fell From The Sky

Korean Drama,

2018

, 0 eps

0.0

Number Woman Gye Sook Ja

Korean Drama,

2018

, 10 eps

0.0

Nice Witch

Korean Drama,

2018

, 40 eps

8.1

Witch's Court

Korean Drama,

2017

, 16 eps

driver (Ep.11)

(Guest Role)

8.4

Age of Youth 2

Korean Drama,

2017

, 14 eps

Hae Im Dal

(Support Role)

8.9

Hip Hop Teacher

Korean Drama,

2017

, 10 eps

7.4

People You May Know

Korean Drama,

2017

, 10 eps

7.6

Lovers in Bloom

Korean Drama,

2017

, 120 eps

Bong Yoon Jae

(Support Role)

7.5

Circle

Korean Drama,

2017

, 12 eps

8.8

Strong Woman Do Bong Soon

Korean Drama,

2017

, 16 eps

Do Bong Ki [Bong Soon's twin brother]

(Support Role)

8.8

Strong Woman Do Bong Soon Special

Korean Special,

2017

, 1 eps

Himself/Do Bong Ki

(Support Role)

8.6

Jealousy Incarnate

Korean Drama,

2016

, 24 eps

Oh Dae Goo

(Support Role)

8.3

Five Enough

Korean Drama,

2016

, 54 eps

8.4

Bubblegum

Korean Drama,

2015

, 16 eps

Ye Joon Soo

(Support Role)

7.3

Alchemist

Korean Drama,

2015

, 12 eps

7.4
Articles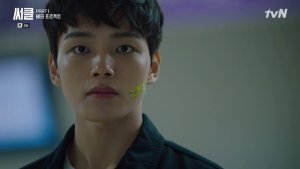 CharlieBishop's review of the recently completed KDrama, "Circle".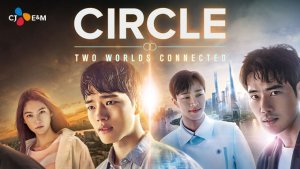 Drama Recaps

- Jun 20 2017
In this sci-fi mystery, we have two intertwining stories happening, one known as "BETA Project" that takes place in present day 2017, the other known as "Grand New World" that takes place in a dystopian future in the year 2037.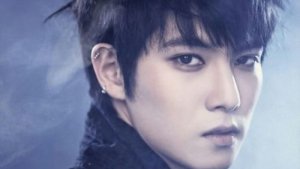 Let's say our farewells to this amazing year with some talented actors.