Name: Kim Kang Woo
Native name: 김강우
Nationality: South Korean
Gender: Male
Born: July 11, 1978
Age: 40
Kim majored in film production at Chung-Ang University, and made his debut in Kim Ki-duk's 2002 film The Coast Guard while still a senior, later commenting that the role of a soldier was the only one he could get without any prior experience. Subsequent roles in the drama series Breathless and Three Leafed Clover earned Kim the nickname "Mr. Right" as he became known for his portrayal of honest and diligent characters. His first leading film role was in Jeong Jae-eun's 2005 sophomore feature The Aggressives, for which he and co-star Chun Jung-myung were the co-recipients of the "Best New Actor" award at the 6th Pusan Film Critics Awards.
In 2007, Kim starred in Park Heung-sik's The Railroad, which told the story of two strangers who reveal their inner pain to each other when they are stranded at the last railway station before the Korean Demilitarized Zone. Kim was upset when the film was only released in ten theatres, and went to screenings by himself in an effort to promote the film, where he greeted and conversed with members of the audience. In spite of its poor box office performance, The Railroad found favour with critics, and Kim won the "Best Actor" award at the 25th Torino Film Festival. Although happy to win the award, Kim found it more gratifying to observe Italian audiences responding to the film in the same way as Korean audiences, recognising the power of film to transcend national borders. He also admitted to being anxious because of the increased expectations people would have over his future performances.
Kim found commercial success with his next film, Le Grand Chef, which despite opening during a slow season sold more than three million tickets to become the fourth biggest selling South Korean film of 2007. Based on a popular manhwa, the film focused on the conflict between two rival chefs, played by Kim and Im Won-hee. To prepare for his role, Kim attended cooking classes for one and a half months, and for one crucial scene in particular he visited a slaughterhouse, receiving a big shock as he knew nothing about the slaughtering process. In addition, he was required to film a number of scenes with a cow, and spent some ten days acquainting himself with it—grooming it, feeding it and taking it for walks—remarking that it was "like working with a very sensitive actress". -wikipedia
Drama
Title
Rating
Item

Korean Drama,

2019

, 32 eps

8.1

My Husband Oh Jak Doo

Korean Drama,

2018

, 24 eps

Oh Jak Doo / Oh Hyuk

(Main Role)

7.7

Circle

Korean Drama,

2017

, 12 eps

Kim Joon Hyuk

(Main Role)

8.7

Clocking Out

Korean Drama,

2016

, 4 eps

7.1

Good-bye Mr. Black

Korean Drama,

2016

, 20 eps

Min Sun Jae / Park Eun Chan

(Main Role)

7.4

Missing Noir M

Korean Drama,

2015

, 10 eps

8.5

Golden Cross

Korean Drama,

2014

, 20 eps

7.3

Haeundae Lovers

Korean Drama,

2012

, 16 eps

Lee Tae Seong

(Main Role)

7.0

A Man's Story

Korean Drama,

2009

, 20 eps

7.9

Bicheonmu

Korean Drama,

2008

, 14 eps

7.6

3 Leaf Clover

Korean Drama,

2005

, 16 eps

Yoon Sung Woo

(Main Role)

6.5

Breathless

Korean Drama,

2003

, 16 eps

Shin Mu-Cheol

(Main Role)

6.0

Wuri's Family

Korean Drama,

2001

, 20 eps

7.3
Movie
Title
Rating
High Society

Baek Gwang Hyeon

(Support Role)

6.9

The Vanished

7.9

The Treacherous

Prince Yeon San

(Main Role)

7.2

Cart

7.9

Tabloid Truth

Manager Woo Gon

(Main Role)

7.6

Marriage Blue

7.4

Mr. Go

[Baseball team director]

(Main Role)

7.4

The Gifted Hands

Yang Chun Dong

(Main Role)

8.3

Gaiji Keisatsu: Black Dawn

8.3

The Taste of Money

Joo Yeong Jak

(Main Role)

6.4

Doomsday Book

6.7

A Better Tomorrow

7.6

HaHaHa

Kang Jung Ho

(Support Role)

6.5

Five Senses of Eros

Kang Hyeon Woo

(Main Role)

6.3

Marine Boy

6.9

Rainbow Eyes

Cho Kyeong Yoon

(Main Role)

7.6

Le Grand Chef

7.3

The Railroad

7.4

Tazza: The High Rollers

7.8

The Beast and the Beauty

7.4

The Aggressives

6.8

Springtime

7.5

Silmido

7.9

The Coast Guard

Jo Il Byeong

(Support Role)

6.6
Special
Title
Rating
After The Rain

Korean Special,

2018

, 2 eps

8.1
TV Show
Articles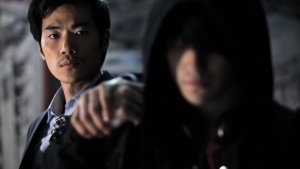 Editorials

- Apr 15, 2018
Not sure what to watch today? Mokona has you covered with her Weekend Movie Picks!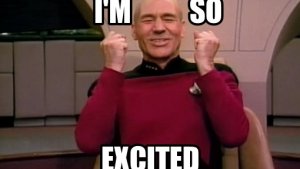 Editorials

- Dec 24, 2017
Part 2 of cityhunter's 3-part year-end review, this is part 1 of a 2-part discussion of dramas I completed this year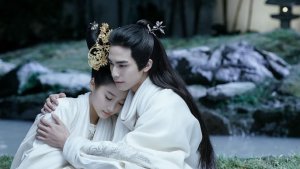 See which Asian dramas will air this winter!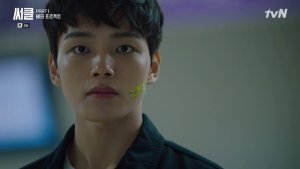 Editorials

- Jul 12, 2017
KearaMH's review of the recently completed KDrama, "Circle".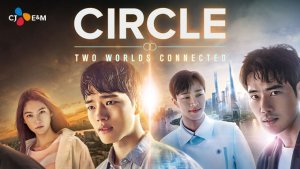 Drama Recaps

- Jun 20, 2017
In this sci-fi mystery, we have two intertwining stories happening, one known as "BETA Project" that takes place in present day 2017, the other known as "Grand New World" that takes place in a dystopian future in the year 2037.