Name: Chen Kun
Native name: 陳坤
Also Known as: Aloys Chen
Nationality: Chinese
Gender: Male
Born: February 4, 1976
Age: 43
Chen Kun sometimes credited as Aloys Chen, is a Chinese actor, singer and writer. He gained recognition from television dramas Love Story in Shanghai (2000) and The Story of a Noble Family (2003) and rose to international prominence with the films The Knot (2006) and Painted Skin (2008). Chen has won the Hundred Flowers Award's for Best Actor, Huabiao Award for Outstanding Actor, and received a Golden Horse Award nomination for Best Actor. Chen has since starred in the dramas Lost in 1949 (2018) and The Rise of Phoenixes (2018).
Chen Kun was born in Chongqing. He was raised by his maternal grandmother. His parents divorced soon after Chen's second younger brother was born, and Chen began working part-time in high school to support his mother. He started as a typist at the municipal office and later as a solo singer at night clubs. He showed early talent in singing and was strongly recommended by his vocal trainer and mentor to join the China Oriental Song and Dance Ensemble (now China National Song and Dance Ensemble) at Beijing in 1995. In 1996, he was admitted to the Beijing Film Academy, where he began taking acting classes.
In 2010, Chen established his own agency K Pictures (Dongshen Tonghua). He then set up a series of public charities named "Power to Go", aimed to encourage people to simply go outside and walk, in an effort to improve their health and spirit. The events were held on separate occasions in Qinghai and Tibet. In 2012, he published and co-authored the book Heading East, in the Direction of Peace , the first in a series of five books promoting the charity program. Chen was crowned as the "Weibo King" at the 2013 Sina Weibo Night for his popularity, influence and philanthropy work on the micro-blogging site.He was also the "Philanthropy King" at the 2014 iQiyi Awards Night.
Chen is also a keen writer, having published and co-authored several books. His first book Suddenly Walked to Tibet was published in 2011, and contains a collection of autobiographical essays It was a huge commercial success, and Chen became the first and only actor to make it on to China's Writers Rich List. In 2014, he also published Strange Aquarius a short-story collection that takes inspiration from his Weibo posts and life story
Although he is not married, Chen has one son born in 2002 named You You (Alex) Chen. Chen does not intend to reveal the identity of You You's mother.
(Wikipedia)
Drama
Title
Rating
The Rise of Phoenixes

Chinese Drama,

2018

, 70 eps

8.5

Lost in 1949

Chinese Drama,

2018

, 46 eps

Qiao Zhi Cai | Qiao Li Jie

(Main Role)

8.5

Unified Three Kingdoms

Chinese Drama,

2016

, 40 eps

0.0

Remembrance Of Dreams Past

Chinese Drama,

2009

, 42 eps

6.3

Endless Love

Hong Kong Drama,

2008

, 29 eps

Cheung Siu Kit

(Main Role)

7.4

The Conquest

Hong Kong Drama,

2006

, 42 eps

7.4

Long Sword Lovesickness

Chinese Drama,

2005

, 35 eps

0.0

Feng Yu Xi Guan

Chinese Drama,

2005

, 40 eps

Liang Jin Kun

(Main Role)

5.5

The Golden Warrior & Princess

Chinese Drama,

2004

, 40 eps

9.5

Mai Ban Zhi Jia

Chinese Drama,

2003

, 20 eps

0.0

The Story of a Noble Family

Chinese Drama,

2003

, 40 eps

7.5

Pink Ladies

Taiwanese Drama,

2003

, 40 eps

7.5

Love Story in Shanghai

Chinese Drama,

2000

, 30 eps

7.2
Movie
Title
Rating
Mojin Returns

0.0

Onmyoji

9.0

The Weary Poet

0.0

Beautiful Accident

7.9

Chongqing Hot Pot

7.5

The Ghouls

7.6

Zhong Kui: Snow Girl and the Dark Crystal

6.9

Bends

7.6

Young Detective Dee: Rise Of the Sea Dragon

Doctor Wang Pu

(Guest Role)

7.6

Painted Skin: The Resurrection

7.9

Hsue-shen Tsien

0.0

Flying Swords of Dragon Gate

Yu Huatian | Fengli Dao

(Main Role)

7.0

Love on Credit

7.0

Rest on Your Shoulder

7.1

Beginning of the Great Revival

6.4

Let the Bullets Fly

7.1

My Ex-wife's Wedding

7.3

Mulan

8.2

The Founding of a Republic

Chiang Ching-kuo

(Main Role)

6.8

Painted Skin

7.5

Playboy Cops

7.2

The Knot

Chen Qiu Shui

(Main Role)

7.2

A West Lake Moment

6.4

Baober in Love

5.8

Balzac and the Little Chinese Seamstress

7.3
TV Show
Articles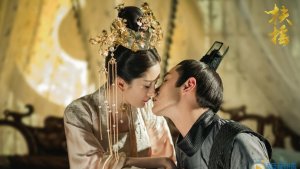 Check out the most anticipated summer dramas for this year! Which dramas are you looking forward to?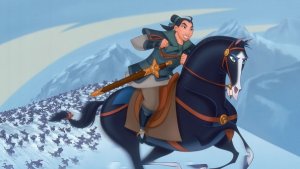 Editorials

- Oct 18, 2016
Long before Drama Gender-Bender fandoms! You might have been a fan of Mulan, who disguised herself as a soldier to save her father. With a 2018 release for the live action fans are excited!