Name: Zhou Xun
Native name: 周迅
Also Known as: Jue Zhou
Nationality: Chinese
Gender: Female
Born: October 18, 1974
Age: 44
Zhou Xun is a Chinese actress and singer. She is regarded as one of the "Four Dan Actresses" of China. Zhou enrolled at the Zhejiang Arts Institute to further her interest in dramatic arts, against the wishes of her parents, who wanted her to graduate from a university. She was handpicked for a role in the film "Strange Tales Amongst Old and Desolate Tombs" during her teenage years in school. Zhou gained international recognition for her roles in Lou Ye's "Suzhou River" and Dai Sijie's "Balzac and the Little Chinese Seamstress", winning the Best Actress Award for the former at the 15th Festival du Film de Paris. Since 2011, Zhou was formally announced as a new ambassador for Chanel. Zhou Xun is married to American actor Archie Kao.
Drama
Title
Rating
Ruyi's Royal Love in the Palace

Chinese Drama,

2018

, 87 eps

Ulanara · Qingying / Ruyi [Step Empress]

(Main Role)

8.3

Red Sorghum

Chinese Drama,

2014

, 60 eps

Jiu Er | Dai Jiu Lian

(Main Role)

7.6

Legend of the Condor Heroes

Chinese Drama,

2003

, 42 eps

8.0

Beach

Chinese Drama,

2003

, 20 eps

9.0

Ripening Orange

Chinese Drama,

2002

, 25 eps

8.0

Palace of Desire

Chinese Drama,

2000

, 40 eps

Young Princess Tai Ping

(Main Role)

8.0

April Rhapsody

Taiwanese Drama,

2000

, 20 eps

9.3

Love Story in Shanghai

Chinese Drama,

2000

, 30 eps

7.3
Movie
Title
Rating
Remain Silent

Duan Mu Lan | Wan Wen Fang

(Main Role)

0.0

Last Letter

8.0

Our Time Will Come

7.6

Gone with the Bullets

6.5

Meet Miss Anxiety

6.8

Tender Woman

7.4

One Day

8.0

Overheard 3

7.3

The Silent War

Jeung Hok Ning

(Main Role)

7.3

Painted Skin: The Resurrection

7.9

The Great Magician

7.3

Flying Swords of Dragon Gate

7.0

Beginning of the Great Revival

Wang Hui Wu

(Support Role)

6.5

True Legend

7.4

Confucius

6.8

The Message

8.0

All about Women

7.1

Painted Skin

7.6

The Equation of Love & Death

7.3

Ming Ming

Ming Ming / Nana

(Main Role)

5.6

The Banquet

7.6

Perhaps Love

7.4

Stolen Life

7.4

A West Lake Moment

6.4

Baober in Love

5.7

Balzac and the Little Chinese Seamstress

Little Seamstress

(Main Role)

7.4

Beijing Bicycle

6.8

Suzhou River

7.5

The Emperor and the Assassin

The Blind Girl

(Support Role)

7.3
Articles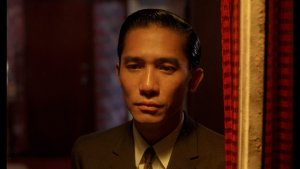 Editorials

- Jan 22, 2018
The Grandmaster of acting. He truly is. With this article I'll show you all the reasons and facts why he is the best of the best out there. Mister genius Tony Leung.
Have no idea what Chinese dramas to watch in 2017? Here are my 6 favorites that will keep you busy in the upcoming year!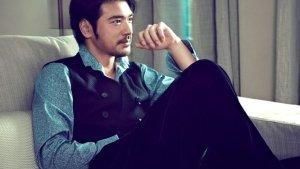 Editorials

- Jun 19, 2015
Let me take you on the most wonderful journey called Takeshi Kaneshiro. You'll meet one of the most brilliant artists ever existed and you'll fall in love cause everything that man does is pure magic.