Name: Han Geng
Native name: 韩庚
Also Known as: Han Kyung ; Hankyung ; Hangeng
Nationality: Chinese
Gender: Male
Born: February 9, 1984
Age: 35
Han Geng (traditional Chinese: 韓庚; simplified Chinese: 韩庚; pinyin: Hán Gēng) was born on 9 February 1984. He is a Mainland Chinese Mandopop artist and actor well-known for his powerful dance skills. He is skillful in all China's 56 ethnic traditional dances, as well as ballet and hip-hop dance. He has been dubbed "Dancing King" and "King of Popularity" in China. He started his career, in 2001, when he was chosen by SM Entertainment (SME) to become a member of South Korean boy band Super Junior, which debuted in 2005, and as the leader of its sub-group Super Junior-M in 2008.
On 21 December 2009, Han filed a lawsuit against SME to terminate his contract as he felt that the 13-year contract was unlawful and overly restrictive; and has since returned to China to pursue a solo career. On 21 December 2010 the Seoul Central District Court ruled in favor of Han, however a representative of SM Entertainment said that they will file an immediate appeal to reverse the decision SM Entertainment have yet to release statements regarding his official status with them.
For his various contributions to the spread of Chinese culture, Han was chosen as a torch bearer for the 2008 Beijing Olympics, becoming the first boy band member in history to hold this role.
Han made a cameo appearance with band-mate Eunhyuk as a friend of Heechul in an episode of the MBC drama Rainbow Romance early 2006. In August 2006, Han played the role of a police officer in Zhang Liyin's debut music video "Timeless", starring alongside Lee Yeon-hee and bandmate Siwon. The two-part music video was released separately in September 2006. The music video was ranked #1 for four weeks on Melon's Video Chart. In November 2007, Han starred as the lead role in Zhang's debut Chinese music video, "I Will", and "The Left Shore of Happiness" alongside Lee and Siwon. Both music videos were released in February 2008.
Han's first big-scale film was Attack on the Pin-Up Boys, an SM Pictures production that starred all Super Junior members except Kyuhyun. He made a cameo as a popular basketball player who later got attacked by a mysterious force. Despite positive critical ratings, that film did not do well in the box-office. However, all four versions of the film's DVD were sold out and broke chart records.
In late 2008, Han filmed the CCTV mini drama called Stage of Youth in China. In the mini drama, he played Xia Lei, a young man who has to go through numerous obstacles and challenges in order to achieve his dream to become the new generation's dancing star. The 12 episode drama was a Chinese New Year Special and also a tribute to the Beijing Olympics 2008. It aired on CCTV-Children (少儿频道) from January 19-31, 2009.
In the middle of 2010, Han Geng was given a cameo role as Deng Xiaoping in the government funded film The Founding of a Party (建党伟业) along with many other A-list Chinese celebrities. The movie premiered in China on June 15, 2011.
Han Geng was cast alongside Barbie Hsu and Fahrenheit's Wu Chun for the Sino-Hollywood collaboration action movie My Kingdom (2011) (大武生). The film is directed by Gao Xiaosong, produced by Andre Morgan and features action directing by Sammo Hung. Filming began in October 2010, although the actors trained in martial arts and Beijing opera for three months before this. The filming wrapped up in late January 2011, and the movie will have an estimated release date of Fall 2011. The production team has stated that the film will be released theatrically in the United States and around the world.
In mid-2011 Han Geng was cast in the film Founding Father Sun Yat-sen (国父孙中山). Although his character has not been announced, he started filming on June 14, 2011.
(Source: Wikipedia)
Drama
Movie
Title
Rating
The Great Detective

0.0

Reborn

7.1

Seek McCartney

0.0

The Ex-File 3: The Return of the Exes

7.8

The Wasted Times

7.1

A Chinese Odyssey Part Three

Zhi Zunbao, The Monkey King

(Main Role)

7.1

Sweet Sixteen

Tang Xiao Tian

(Main Role)

7.6

Ever Since We Love

7.0

The Taking of Tiger Mountain

7.7

One Day

8.0

Ex File

7.1

So Young

7.3

My Kingdom

7.1

Attack on the Pin-Up Boys

6.9
TV Show
Title
Rating
Street Dance of China Season 2

Chinese TV Show,

2019

, 0 eps

8.5

Street Dance of China

Chinese TV Show,

2018

, 12 eps

8.4

Twenty-Four Hours: Season 2

Chinese TV Show,

2017

, 12 eps

8.0

Twenty-Four Hours: Season 1

Chinese TV Show,

2016

, 12 eps

8.5

The Amazing Race: Season 2

Chinese TV Show,

2015

, 10 eps

7.8

Keep Running: Season 2

Chinese TV Show,

2015

, 12 eps

9.0

Explorers of the Human Body

Korean TV Show,

2007

, 13 eps

9.1

Super Junior Full House

Korean TV Show,

2006

, 14 eps

8.8

Love Letter

Korean TV Show,

2003

, 0 eps

8.6

Happy Camp

Chinese TV Show,

1997

, 1080 eps

(Ep. 990, 1000, 1037)

(Guest)

9.1
Articles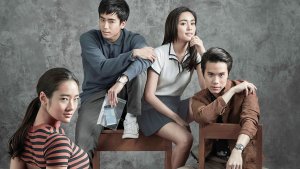 Editorials

- Jan 28, 2018
Check out the list of the highest-grossing/most popular Asian films of 2017!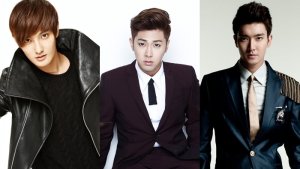 Editorials

- Feb 25, 2017
Highlighting the difference between an idol drama, and a drama with an idol in it, along with the good and bad that come with idol dramas/movies.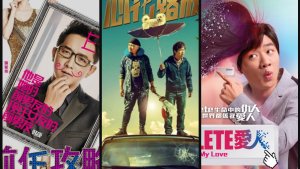 Editorials

- Apr 24, 2015
Let's experience some Romance, Comedy and a little bit of Drama while visiting China