Name: Nut Devahastin
Native name: ณัฏฐ์ เทพหัสดิน ณ อยุธยา
Also Known as: Poom;ภูมิ;Nat Thephussadin Na Ayutthaya;Nat Tephadsadin Na Ayutthaya;Nat Thephatsadin Na Ayutthaya;Nat Thephasadin Na Ayudhya;Nat Thephassadin Na Ayuddhaya;Nut Devahastin Na Ayutthaya;Nutt Devahastin Na Ayutthaya;Nutt Devahastin Na Ayudhya
Nationality: Thai
Gender: Male
Born: October 20, 1984
Age: 35
Nut Devahastin Na Ayutthaya is a Thai actor and model, born in Bangkok. He's mostly known for his roles on Pluerk Sanaeha, Songkram Nang Ngarm, Lai Hong and Sot Stories.
Articles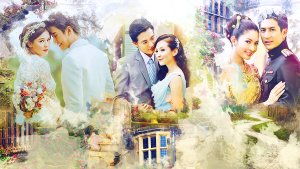 Editorials

- Dec 15, 2017
Want to dip your toes into Thai Lakorns but don't know where to begin? Then maybe this article is for you!