Name: Kim Ok Bin
Native name: 김옥빈
Also Known as: Kim Ok Vin
Nationality: South Korean
Gender: Female
Born: December 29, 1986
Age: 32
Kim Ok Bin is a South Korean actress. She made her debut in an online beauty contest in 2004, and began her acting career with a role in 2005 film Voice. Subsequent appearances include the television drama series Over the Rainbow and films such as Dasepo Naughty Girls and The Accidental Gangster and the Mistaken Courtesan. Kim has received several award nominations, and for her critically acclaimed role in Thirst, was a co-recipient of the Best Actress award at the 2009 Sitges Film Festival, and received further nominations at the 30th Blue Dragon Film Awards, the 2010 Green Globe Film Awards, and the 46th Baeksang Arts Awards.
Kim notably returned to television in 2013 in the KBS period epic The Blade and Petal set in the Goguryeo dynasty, her first drama in seven years. In 2014, she played a pickpocket in the jTBC comedy series Yoo-na's Street. After several films, she again returned to the small screen to co-star in OCN's 2018 supernatural thriller Children of a Lesser God.
She trained in martial arts as a child, and has attained third dan in Hapkido and second dan in Taekwondo, all of which helped her land her role in the 2017 action film The Villainess. She also practices muay thai and boxing, enjoys cars and motorcycles, speed racing, building computers, sports such as soccer and baseball. Her childhood IQ was 141, and she is ambidextrous.
Drama
Title
Rating
Arthdal Chronicles

Korean Drama,

2019

, 0 eps

0.0

Children of a Lesser God

Korean Drama,

2018

, 16 eps

8.3

Yoo Na's Street

Korean Drama,

2014

, 50 eps

7.8

Sword and Flower

Korean Drama,

2013

, 20 eps

Princess So Hee/ So Moo Young

(Main Role)

6.4

Over The Rainbow

Korean Drama,

2006

, 16 eps

6.8

Hello, God

Korean Drama,

2006

, 16 eps

7.1

Hanoi Bride

Korean Drama,

2005

, 2 eps

6.3
Movie
Title
Rating
The Discloser

0.0

The Villainess

8.1

Minority Opinion

7.7

AM 11:00

7.2

Behind the Camera

5.5

Over My Dead Body

7.5

The Front Line

Cha Tae Kyung

(Support Role)

8.4

Actresses

7.4

Thirst

7.0

1724 Hero

6.6

Dasepo Naughty Girls

5.9

Whispering Corridors 4: Ghost Voice

7.2
TV Show
Title
Rating
Life Bar

Korean TV Show,

2016

, 150 eps

8.1

Knowing Bros

Korean TV Show,

2015

, 190 eps

9.2

X-Man

Korean TV Show,

2003

, 178 eps

8.8
Articles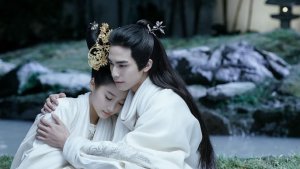 See which Asian dramas will air this winter!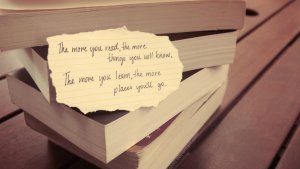 Editorials

- Jun 18, 2015
Enjoy your favorite dramas and movies beyond the screen. Lose yourself deeper into the lives of those characters who has touched your reality.