Name: Kim Hee Won
Native name: 김희원
Also Known as: Kim Hui Won
Nationality: South Korean
Gender: Male
Born: January 10, 1971
Age: 48
Drama
Title
Rating
Big Issue

Korean Drama,

2019

, 32 eps

Jo Hyung Joon [CEO of Sunday Syndicate]

(Support Role)

8.2

The Light in Your Eyes

Korean Drama,

2019

, 12 eps

Kim Hee Won [Director of Hyoja Exhibit Hall]

(Support Role)

8.3

Doubtful Victory

Korean Drama,

2017

, 40 eps

Park Soo Chil

(Support Role)

7.6

My Wife's Having an Affair this Week

Korean Drama,

2016

, 12 eps

Lawyer Choi Yoon Gi

(Main Role)

8.0

Drinking Solo

Korean Drama,

2016

, 16 eps

7.8

Bring It On, Ghost

Korean Drama,

2016

, 16 eps

[Fellow Detective]

(Guest Role)

8.2

Awl

Korean Drama,

2015

, 12 eps

Jung Min Chul

(Support Role)

8.0

TV Novel: The Stars Are Shining

Korean Drama,

2015

, 128 eps

Choi Gyeong Ja

(Support Role)

7.6

Let's Eat 2

Korean Drama,

2015

, 18 eps

Im Taek Soo

(Support Role)

8.1

Angry Mom

Korean Drama,

2015

, 16 eps

Ahn Dong Chil

(Support Role)

8.4

Incomplete Life

Korean Drama,

2014

, 20 eps

Park Jong Shik [Section chief]

(Support Role)

8.8

You Who Came from the Stars

Korean Drama,

2013

, 21 eps

Park Byung Hee [Detective Park]

(Support Role)

8.7

Monstar

Korean Drama,

2013

, 12 eps

7.4

Gu Family Book

Korean Drama,

2013

, 24 eps

So Jung Monk

(Support Role)

8.4

Lights and Shadows

Korean Drama,

2011

, 64 eps

Yang Tae Sung

(Support Role)

7.8

Late Night Hospital

Korean Drama,

2011

, 10 eps

Choi Gwang Gook

(Support Role)

7.7

Oh! My Lady

Korean Drama,

2010

, 16 eps

Jung Yoon Suk

(Support Role)

7.4
Movie
Title
Rating
Collateral

0.0

Cruel Kindness

Teacher Ttong

(Main Role)

0.0

My Punch Drunk Boxer

Director Park

(Main Role)

0.0

Another Child

Teacher Kim

(Support Role)

10.0

The Cyclist King

7.0

Not the lips

0.0

Marionette

Oh Gook Cheol

(Main Role)

7.3

Microhabitat

7.7

Fatal Countdown: Reset

Xiang Dong

(Support Role)

8.1

The Merciless

Go Byeong Gap

(Support Role)

8.3

The King's Case Note

Nam Geon Hee

(Support Role)

8.0

Missing

Team Leader Park

(Support Role)

8.1

Vanishing Time: A Boy Who Returned

8.5

Canola

8.6

Collective Invention

Lawyer Kim

(Support Role)

6.8

The Beauty Inside

8.5

Cart

Convenience store owner

(Support Role)

7.9

Scarlet Innocence

Casino Mr. Choi

(Support Role)

7.0

No Tears for the Dead

Head of department Byeon

(Support Role)

7.6

Hot Young Bloods

7.7

Catch Me

Auction house host

(Support Role)

7.7

Mr. Go

7.4

My Way

8.7

The Man From Nowhere

8.9

Twilight Gangsters

Detective Kim

(Support Role)

7.9

Lady Daddy

Detective Kim

(Support Role)

7.2

Fortune Salon

6.8

Running Turtle

Martial arts instructor

(Support Role)

6.7

Scout

Byuung Hwan

(Support Role)

7.7

Underground Rendezvous

6.5

Miracle on 1st Street

7.0
Special
Title
Rating
Drama Special Season 7: One Summer Dream

Korean Special,

2016

, 1 eps

Hwang Man-Sik

(Main Role)

7.6

Muhan Company

Korean Special,

2016

, 2 eps

Section Chief Kim Hee Won

(Support Role)

8.2

Let's Eat 2 Special

Korean Special,

2015

, 1 eps

Im Taek Soo

(Support Role)

8.1

City Conquest: Episode Zero

Japanese Special,

2013

, 1 eps

Choi Yeong Soo

(Support Role)

8.0

Drama Special Season 1: I am a Butterfly

Korean Special,

2010

, 1 eps

Kang Moo Sung

(Main Role)

6.9
TV Show
Title
Rating
Life Bar

Korean TV Show,

2016

, 150 eps

8.1

Let's Eat Dinner Together

Korean TV Show,

2016

, 150 eps

8.3

Off To School

Korean TV Show,

2014

, 68 eps

8.9

Running Man

Korean TV Show,

2010

, 500 eps

9.3

Infinite Challenge

Korean TV Show,

2005

, 563 eps

8.7
Articles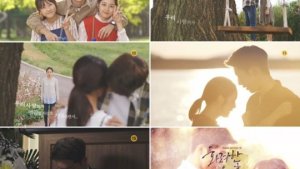 Makjang, High School, Sageuk, and more coming to dramaland in October.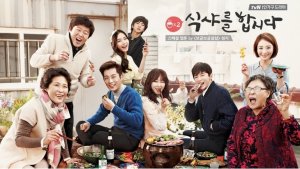 Drama Recaps

- May 13, 2015
Find out why you should be watching Let's Eat 2...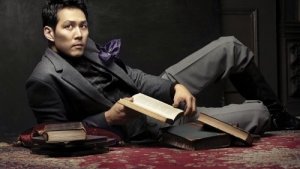 Editorials

- May 11, 2015
These are the actors over 40 I only had a glimpse of and if I ever had time I would like to check them out.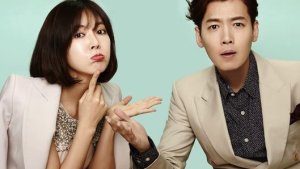 Yoochun and Shin Se Kyung to star in a new drama...