Name: Kim Yoon Seok
Native name: 김윤석
Also Known as: Kim Yoon Suk; Kim Yun Seok;
Nationality: South Korean
Gender: Male
Born: January 21, 1967
Age: 52
Kim Yoon Suk is a South Korean film and stage actor who starred in the blockbusters movies The Chaser (2008) and Woochi where he played Woo Chi's enemy, Hwa Dam.
Back in high school, Kim made his debut as a stage actor and starred in TV dramas including Loveholic (2005), but his first starring role was when he played ex-cop turned pimp in The Chaser (2008) alongside Ha Jeong Woo which won him the Best Actor award at 2009 Blue Dragon Film Awards.
(Source: Wikipedia)
Articles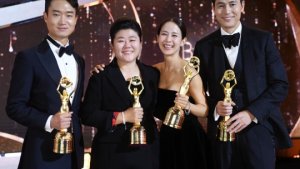 Congratulations to all the winners of The 40th Blue Dragon Film Awards! For those who missed it, here's a quick recap of the glamorous event.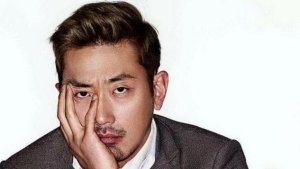 Editorials

- Jun 11, 2014
Cheer introduces you to her favorite young Korean actor Ha Jung Woo.