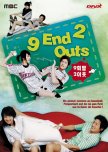 If you're looking for fast paced story, crave for passionate romance and love from first sight or if you prefer it when dramas have complicated plot and lots of action, beware, this drama doesn't have it.
So why should you watch 9 End 2 Outs?
Firstly, because it shows a story about two lifelong friends falling in love in a very realistic way – they don't fall for each other instantly, it's a long process that makes you believe that this CAN happen in a real life. You won't find here a vicious ex or a third party who does everything in his/her might to separate the main couple; the biggest obstacle that Nan Hee and Hyung Tae have to overcome is their fear that when they'll change their relationship they'll lose a precious friend.
Secondly, the acting. I have to say that both Soo Ae and Kee Jung Jin have done a marvelous job portraying characters who are "maybe something more than friends". When I watched them bickering I felt like they really knew each other very well, when they supported each other it looked real and when they started to question their relationship it made me understand their dilemmas. Even if their love story is not passionate or full of bold kisses it's not boring, it draws you completely into their world.
Thirdly, the atmosphere of the drama as a whole. This one is really heartwarming, maybe because of the relationship between Nan Hee and Hyung Tae: their comfortable friendship, their maturity and their obvious caring for each other and as for the plot mostly the lack of bigger twists – the story is flowing steadily in its own pace.
I gave this drama an 8 because, let's face it, it's not something that makes you stunned by its greatness or creativity, but still is worth watching (and rewatching!). If you're looking for a realistic story about mature people, this one is for you.
Was this review helpful to you?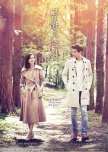 On the Way to the Airport in a unique drama.
In the ocean of sugary sweet love stories with clichés like accidental kiss scenes and drunken confessions or over the top makjangs with evil in laws and memory losses, I found a drama that is slow paced, mature and tackles some heavy matters with a very realistic approach. I thought it's impossible to show the story about two people finding love outside their marriage in the world of a very conservative Korean television, so with every episode I watched, I was growing more and more surprised that the drama didn't change its tone in any of the typical directions, so either overly melodramatic or exaggerated comedy. It finished just as it started: calmly, simply and without big declarations or unexpected plot twists. I agree that the last two episodes weren't as well-thought as the first part of the drama, but considering this sudden decision to cut it by 4 episodes, I think they did an exceptional work anyway.
I liked the cast. Even though I think that Kim Ha Neul is not a greatest actress, she played the role of a timid, dependant Choi Soo Ah perfectly. She and a male lead, Lee Sang Yoon, had an amazing chemistry. I don't know how they did it, but every time they touched or even so much as looked at each other, you could feel intense feelings between them. However their chemistry was very mature and perfectly fit for the flow of the story. The rest of the cast was also very good, I especially connected with Soo Ah's best friend Mi Jin, who was flawed, but that's what made her very human and likeable.
To sum it up, I really loved On the Way to the Airport and I wish there were more dramas like that. I loved its simplicity and the courage to set the story around subjects that are more often than not considered forbidden. If you're looking for a break from typical tropes, you won't be disappointed.
Was this review helpful to you?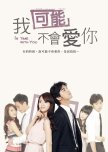 Before I start I have to say I'm not a fan of Taiwanese dramas - I've watched only few of them, but even that was enough for me to think that they are not my cup of tea. So why did I watch In Time With You? Firstly, I noticed a very high score on MDL and secondly, I saw a recommendation that this drama is similar to 9 End 2 Outs, which I just finished and really liked. So I thought, ITWY, here I come!
Story. Well, the storyline of this drama may not be the most original one - the concept of two old friends falling for each other is used frequently so it's kind of hard to squeeze something new from this idea. This drama couldn't avoid some of cliches - jealousy, the return of cheating ex-boyfriend, crying in the rain, ignoring your own feelings etc., but even if those things did appear, they didn't spoil the fun of watching. Everything was happening at the right moment - nothing seemed rushed or too slow, every episode had its own charm and I didn't feel like fast forwarding even once, I enjoyed every minute of the drama. It was a bit painful watching the sufferings of poor Li Da Ren but this had its purpose and made the story more realistic.
Acting. Well, here I have to admit that I completely changed my mind about Taiwanese actors. In those few dramas I've seen up to now the acting was a bit bad - it seemed fake, exaggerated and naive but in ITWY it was the exact opposite. Every single actor played his/her part natural, like they were real characters and not just the actors. Now I can't imagine Chen Berlin playing the guy who is, let's say, cheating ex-boyfriend - he was so natural playing a sensitive, supporting best friend that I really believed he has to be like that in his pirvate life too. The same can be said about Lin Ariel - she was really convincing in her role of a strong and independent woman who knows what she wants and aims for that.
Music. I have to say that music was the first thing I noticed about this drama - it's really fitting. And the song that Da Ren wrote for You Qing? Yeah, it was perfect!
Rewatch value. That is a hard one - I loved the drama, it was really good and all, but like somebody said before, I don't know if I would bear seeing the sufferings of Li Da Ren once again. But, on the other side, the last episode was so awesomely epic that it redeemed it all; finally, we saw some of the hapily ever after and not just the happy ending!
Overall, I gave it an 8 because this was the best written, acted and executed Taiwanese drama I've ever seen and finally I saw a a female lead who was worth my liking - not some whiny, wimpy girl, but a true woman.
And a cherry on top: nearly all the clothes (and especially shoes!) of You Qing were to die for!
Was this review helpful to you?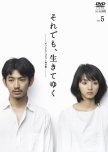 It's kind of hard for me to write a review for Soredemo – I've watched this drama about a month ago and wanted to write one since the moment I finished it, but every time I try to actually start writing I can only think about those corny sayings like "story about forgiveness and redemption", "tragedy of two families" or "great study of human nature". I don't like all those cliché, empty words, so I tried and tried, and tried, and then tried some more to write something that could actually describe this drama and to not sound overly banal at the same time, but still, nothing satisfying could come up to me. But then I though "why not use them if they describe this drama the best?" So here goes my corny review:
Soredemo, Ikite Yuku is an unforgettable drama. It's simple, yet captivating, slow-paced, but addicting and sad, but at the same time very optimistic.
It tells the story of two families whose normal, everyday life was suddenly broken by a terrible crime and shows how people who were affected by it try to live on, cope with this tragedy. What I liked about this drama is the fact that it shows that both sides suffer, although differently – not only a victim's family's life is changed forever, but also those, who are related to murderer have to continue living with guilt and knowledge that somebody close to them killed an innocent person and destroyed lives of many people. It's rare (at least for me) to find a story that gives a right to suffer not only to the victim's side, but also for the other side too, so that's a huge plus for writers.
The plot of this drama is really simple – it shows how the younger generation tries to heal their families and find the reason why the tragedy had to happen. Both main leads – Hiroki and Futaba are amazing, not only in terms of acting, but also as the characters. They feel real in their social awkwardness and their stubbornness to make things right is heartwrenching. Also, their relationship is unique and charming – two people who should be on the opposite sides join forces, change themselves and their families and also find in each other something akin to soulmates.
The pace in this one might be considered a bit slow by some, but for me this was surprisingly an advantage; because of that screenwriters could show us a very believable character development; everything was happening slowly, yet in the right moment and nearly every single behavior was justified and didn't seem rushed or out of place. Also, I loved it that this drama despite taking on a really hard, seemingly depressing subject, is not overly dramatic and sad – it leaves the viewer with optimistic feelings. It's like a catharsis.
Acting in this drama deserves a separate essay, so I'll try to keep it short. Everybody was amazing! Yeah, yeah, it sounds like an exaggeration but believe me, it is not. Every single actor played his part perfectly – Eita ended up being my favourite Japanese actor ever, I'm stalking him now and plan to watch all his dramas. He was just natural in his role of an awkward guy for whom the time stopped when he was a teenager and who has to cope with his conflicting feelings for a family of his sisters murderer. His co-star, Mitsushima Hikari was great too, she's a versatile actress who, in my opinion, has a huge potential to be one of the best Japanese actresses in few years. Just watch her in this drama and then see Love Exposure – I still can't believe she's the same person! Supporting actors, especially Hiroki's mother, a woman who never accepted her daughter's death (her monologue in ep.5 left me speechless) and Futaba's father, a man who tries to atone for his son's wrongdoings with all his might - they were outstanding in their roles, they could easily make the viewers feel the pain of the parent who lost his/her child. The only actor I was not impressed by was Kazama Shunsuke who played the murderer, but well, his role of a slightly autistic guy who never really grew up was really hard and still, he did a decent job, he was just not as amazing as the rest of the cast.
As for music in this drama I'll only say that the opening song was really annoying at first. It slowly grew on me, but I still think it's horrible. This wailing guy should keep his mouth shut for his entire life.
So to sum it all up, what I was trying to tell (or more write) in this review is that Soredemo, Ikite Yuku is one hell of a drama. I'll use those corny descriptions again: it's beautiful, thought-provoking and original, but see yourself if I'm not exaggerating!
Was this review helpful to you?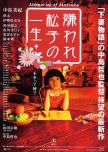 I'm sorry if this review will not be coherent enough but I'm writing it right after watching this movie, so I'm still highly affected.
Let's start with explaining why did I decide to watch this movie. Well, there are two main reasons: firstly, because Eita is in it and I always wanted to watch something with this guy and secondly, the poster – it intrigued me and reminded me of a movie Amelia; it also fooled me to think this will be a hilarious comedy. So I gave it a try.
Reasons why did I give it a 10:
1. It's beautifully shot – every scene is like a work of art. Bright colors, intriguing details, breath-taking scenery… Even those moments when it is obvious that there are used some special effects (like the amusement park at the top of the building or prison walls,)they are not cheap like in many other movies I've seen, they just deepen the unreality of this world. I'm not an extreme aesthete and I don't attach particular importance to those things, but in here the beauty of the movie was just overwhelming and couldn't be overlooked.
2. It has amazing actors – although at first I thought Eita would have a bigger part in this movie, I wasn't disappointed at all. He did a good job portraying a lost young man with no particular purpose in his life who tries to know more about his aunt he never met. As for our main heroine, Matsuko… well, Nakatani Miki did an awesome job portraying her. Her acting felt so real, that sometimes it was really painful to watch this movie – I was thinking while watching it that this woman was suffering so much, too much for such a fragile person, I could understand her pain and why she was making a mistake after a mistake, and all that thanks to this amazing actress who made this character alive and real.
3. Its story – there wouldn't be so many praises from me if I didn't find this story captivating and judging from my score you can guess that I found it as such. This movie showed in a very realistic way the life of Matsuko - from a child who was craving for her father's attention to a miserable woman who was betrayed by all men she loved and who was sorry for being born. I'm a psychology student, so I'm always looking for reasons for one's behavior and here I found perfect explanations for Matsuko's self-destructing ways of acting. It wasn't like some things were made just to amuse the viewer or just for a sake of making things more dramatic; it was more like a study of a person's life, a very realistic study may I add. It left me crying many times (and I'm considered to be a cold-blooded person), because it made me see how easy it is to make yourself miserable and feel like there is no way out. And another advantage – even if this movie tells a heavy story, it is not extremely depressing, more like it's emotional and touching. It leaves you with warm feelings and wet eyes.
To sum it all up, I cannot praise this movie enough, I gave it a 10 without hesitation. If you'd like to take a break from overly dramatic, clichéd movies, try this one – I'm sure you won't regret watching it.
Was this review helpful to you?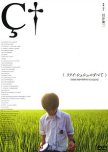 Painfully beautiful, chaotically organized - if I had to sum up this movie in the shortest way, that's what I would say.
Never have I seen such a contrast between a form and substance of one movie. The substance – full of brutality, mindless violence and helplessness, against the form – breathtaking shots and subtle, soothing music (my discovery of the movie - Debussy's Arabesque!), makes this movie really disturbing and unforgettable. This dissonance is sickening, but also brilliant and makes the film different from anything I've seen so far.
Another thing worth mentioning – chronology of All About Lily Chou Chou. At first, nothing makes absolutely no sense, we have no idea what is happening, not to mention why do all those things happen at all. It's a commonly used trick, present in many other movies, but frequently it makes the viewer confused and utterly lost, without a chance to understand what the heck he just watched. In this case… you will feel the same. At first. But then, when you sit back and think once again about what you've just seen, you will most probably see a logic between all this madness. The transformation of Hoshino is shocking, but possible and that's the most depressing thing about this movie.
Even if I think All About Lily Chou Chou is groundbreaking, it's not a masterpiece for me. Why? Sometimes I had the feeling that this mentioned opposition between the beauty of the form and brutality of the characters was too overbearing. Also, this movie was dangerously close to being draggy, nearly two hours and a half with so little dialogue and so much pain can be really tiring.
To sum it all up – this movie is not for everyone. If you're not scared of this eerie, weird atmosphere of some Japanese movies, try All About Lily Chou Chou, most probably you won't be disappointed. If you're more of a traditional watcher, who prefers movies with a solid plot and conventional characters, do not press play - but definitely go listen to Debussy, his music is just brilliant.
Was this review helpful to you?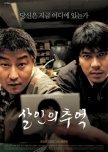 Why is there no review for this movie…? Well, I have to change that.
From the very first moment I saw the description of Memories of Murder I was sure I was going to at least like this film. Why? Let's begin with genre: I'm a sucker for things related with serial murders; creepy, I know, but I love this dark, eerie atmosphere that's usually present in such films. After deciding that this movie is worth watching I've done a little research about it… and the things I've discovered made me even more certain that this movie is just perfect for me. Not only it is based on real events, but the culprit of this crime was never found! Another thing: I've read somewhere that Quentin Tarantino said that this movie is among his Top 20 favorite movies since 1992 – well, that's a sufficient recommendation for me.
This movie has amazing acting - every single actor made his role alive and believable. The most outstanding one was Song Kang Ho, who plays a role of a stupid local detective, good only at forcing testimonies out of (usually innocent) people with a use of brutal force; evidences are not important to him, the only thing he needs is his intuition. So… yeah, you guess right, he's not what we call a good cop. He has his sidekick, and boy, this guy is even more stupid and brutal than his hyung – it's usually him who does dirty work (hanging people upside down, kicking them in the face with combat boots, digging a grave for them etc). So how can such detectives resolve as complicated case as serial murders? Fortunately for them, there's this guy from Seoul who comes to help them in an investigation - and he is the exact opposite of our country bumpkins.
What I liked about this movie was that it wasn't only about finding a murderer; it also showed us a believable development of characters. Park Doo Man discovers there are other ways to find a culprit than forcing a testimony out of suspects and Seo Tae Yoon starts to doubt his own, "good" methods. It all combined with great acting, thrilling action and a bit of humor creates an amazing movie. So, if you like thrillers and you're not put off by violence, then Memories of Murder is just for you.
Was this review helpful to you?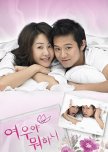 What can I say about What's Up Fox? Maybe that I've completed watching it over 2 months ago but still think about it now and then and still claim how awesome it was. And maybe also the fact, that even though these 2 months passed, it didn't stop me from feeling all warm and fuzzy inside when I just hear its name?
At first, I wasn't too eager to watch this drama: an older woman-younger guy kind of stories weren't exactly my favourite, the main actors were complete strangers for me and the number of people on MDL who saw this drama wasn't too encouraging also. But then, after few days of fruitlessly searching for a good drama to watch I became a bit desperate and thought " whatever, if it sucks as much as I think it does, I'll drop it". And I watched episode one.
...
Then, after two days, I woke up from a trance and realised I've watched it all. And absolutely loved it! Main actors, the chemistry between them, the script, the humour, the older ahjussi with mysterious something on his butt, her meddling mother and his aggressive sister, being shockingly open (as for Korean standards of course) about sexuality... I loved everything. The only thing that stopped me from giving this drama a full 10 was the ending, which seemed a bit rushed and kind of out of place.
So what I try to tell you in this review is this: seriously, go watch it, it's too hilarious and sweet and touching and awesome and... I could go on like this for ages! The point is, you won't be disappointed. That's all.
Was this review helpful to you?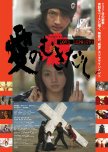 Do you know this feeling when you just finished watching something completely surprising, unique and brilliant? Right after experiencing something like that I'm always feeling empty inside, like I've poured all my emotions and thoughts into this particular movie/drama and it's the only thing I can think about for days. Well, thanks to Love Exposure I feel like an empty shell again, but hell I don't regret watching it at all.
This movie is something I would never ever imagine myself watching and liking. Why? First of all, it lasts nearly 4 hours (3h57 to be exact) – why would anybody release such a long movie? "There's no way that it will keep me interested through the whole thing, it's just too much!" I thought something along those lines. Now I can tell you all: this movie is not boring even for one second, on the contrary: I was surprised it ended so soon and wanted more! And guess what? The original movie lasted 6 hours (sic!) but the producers forced the director to shorten it so the audience wouldn't be scared off by its length.
Another thing why I shouldn't like this movie: it's plot is completely and utterly ridiculous. How sick has a person be to write a story about a young catholic boy who wants to please his father so much that he becomes a king of perverts? Who would believe that a story about sick ways of loving would ever become popular or awarded? And what about this returning motive of a hard-on; how many scenes of the main guy struggling with an erection can one movie contain?! Also, this thing that it's based on true story – so there really is a guy who roams around Tokio and takes "panty shots" using kung fu techniques?... You may think this sounds a lot like American Pie or any other movie for horny teenagers - well, you're partly right, but apart from perverted stuff, this film has so much more to offer.
The acting is simply brilliant. I watched this movie because of Mitsushima Hikari – I've seen her in Soredemo, Ikite Yuki where she played a weird, soft-hearted girl and was really convincing as such, so when I saw a poster of Love Exposure with her showing a "fuck off" gesture I was immediately intrigued. Can she really play somebody like Yoko who's crude, vulgar and provoking? Hell yes! I couldn't believe she's the same girl who played in Soredemo, she's just a completely different person here, both in terms of character and looks. I am her die-hard fan now – she is for sure among the most talented Japanese young actresses.
As for a main male character in this drama I have a confession to make: I had no idea who Nishijima Takahiro was before today. I haven't seen anything with him and his photo on MDL is not his best in my opinion – he looks too feminine for my taste, so I wasn't too eager to see him in action. Well, another surprise: I simply love this guy! His smile melts my heart, every time he grins I want to hug him and never let go. He's just too lovable for his own good, really! Plus he's an amazing actor, he did a great job portraying Yu and that wasn't easy, because this character was so exaggerated that if it would be any other actor I guess I would take this movie only as a disgusting comedy (eg. scenes with his countless hard-ons). Thanks to him I felt all kinds of emotions: from dying of laughter or shouting in frustration to holding back my tears; he made this strange king of perverts, Honda Yu, real. But I have one request to this guy: keep your hair black, you look so much better like that!
As for a rest of the cast, they were amazing too. Ando Sakura as a psychotic Koike was just terrifying, I felt sick whenever she was on screen – the things she does here are really disturbing sometimes (or nearly every time). Yu's father, Yoko's step mother and Yu's friends – they all were strong points of this movie too; I especially loved this blond thug friend who was like a tag king or something, he was adorable.
As for a music I already downloaded main song from this movie on my mp3 – it's really catchy and I swear I have already heard it somewhere before!
To sum this long review up, I really recommend you to watch this movie. Don't be scared off by lots of weird perverted things that tend to go really overboard, they give this movie an air of originality and some of them are simply hilarious (kung-fu moves for panty-shooting are my favorite!). Also, watch making of Love Exposure on youtube, there are interviews with the movie's director – this guy is really dedicated to his job, I have to watch other things made by him too!
Was this review helpful to you?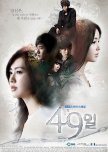 49 Days
13 people found this review helpful
WARNING! This review is written from the perspective of somebody who wasn't really impressed with this drama, so if you consider 49 Days a masterpiece, you might be a little annoyed.
I've started this drama because ever since I discovered MDL I kept on hearing that 49 Days is one of the best dramas ever made and that I will not regret watching it at all. Additionally, it has a really high score on MDL and I won't lie, ratings are important to me. Now, after 3 weeks of struggling with those 20 long episodes, I've decided that I have to write a review to express my opinion which is quite different from majority. But let's keep this review in order.
Story. Actually, the concept of this drama is quite good – maybe not completely original and unique, but still, it caught my attention. Although I've read that lots of people are complaining that it starts really slow, for me the beginning was the most interesting part of the whole drama; it kept me entertained and made me want to see next episodes. Unfortunately, somewhere around ep. 6 I became extremely bored with the whole thing: nothing really was happening and even those tiny revelations that were supposed to push the action forward were fading away because of the stillness of the plot. Also, I found some scenes too cliché and overly dramatic – I guess that I was supposed to cry a river while watching them, but all I could do was roll my eyes in annoyance.
Acting/Cast. Let's start with our main heroine, Shin Ji Hyun. Well, I have to confess that she was extremely pissing me off; her constant attempts to be cute, her naivety and stupidity, everything about her was making me annoyed and made it really hard for me to keep on watching this drama. I can't even say if Nam Gyu Ri is a good actress – I was too blinded by irritation to really evaluate her skills. If the script included her being the most annoying female character ever then she should get a prize, because certainly she did a good job.
Next one: Song Yi Kyung. First of all, I have to admit that I have a weakness for Yo Won – I consider her being one of the top Korean actresses at the moment. But the pleasure of seeing her in a drama was spoiled by characters she was playing: you already know what do I think about Ji Hyun, but what about Yi Kyung? Well, she was too broody emo-ish and gloomy for my tastes. I understand she lost the love of her life and whole family in one person but the feelings of emptiness, sadness and depression can surely be expressed in other way than by extremely slow walking, poker-faced expressions and wearing dirty, rumpled clothes?
As for men in this drama, I'll write only about the most outstanding one: Jung Il Woo as the Scheduler. At the beginning I didn't like him at all, he was too goofy and loud but as the series progressed, I started to see his depth and really liked him. So yeah, Jung Il Woo played his part perfectly, he slowly made me love him and I think it was supposed to be like this.
Music. The music was good, of course nearly all of the songs were sad and depressing to emphasize the melodramatic tones of this drama, but still, they were pleasant to hear and not too repetitive.
Rewatch value. Well, I won't rewatch it for sure – one time was already too much for me and I think that even those who did love this drama won't find it as interesting when they will watch it again, simply because the strength of this drama lays in twists of its plot (and there weren't many of them, may I add). Without this 'surprise factor' the story is likely to become unbearably boring I think.
To sum it all up, for me 49 Days is not a drama I will remember for a long time, but I can understand why some people gave it a 10. Sadly, it can get only a 7 from me – in my opinion it was an average story with some nice points, like the Scheduler and a few unexpected twists in a plot.
Was this review helpful to you?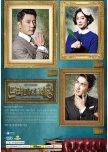 After nearly giving up on Korean dramas I stumbled across this one. The chances of me watching this were really small: although I heard some praises about it from my MDL friends, it didn't seem like a type of drama for me, both plot wise (the drama about making dramas – sounds pretty cliché for me), as well as actor wise. So why did I finally press play? I was looking for something to watch at night, something not too interesting, good to put me to sleep. So I chose this one, and boy, was it not a wise decision.
Why? Well, one word: exciting. I thought I'd watch one episode per night at most, but this assumption was quickly forgotten. One does not simply stop watching in the middle of Anthony's scheming, you have to see the results as soon as possible! Going bankrupt, problems with yakuza, accusations of plagiarism, bribery… there is not one thing Anthony can't manage. Ok, maybe human interactions aren't his strength, but besides this he is invincible. And let's not forget that he has a team of loyal co-workers, who make his crazy ideas happen!
Also, I liked the romantic line of this drama – it wasn't the central problem, it was balanced and natural. The relationship between Anthony and Lee Go Eun progressed slowly, but steadily. I also liked our second pairing, although in this case I'd prefer if it wasn't so last minute.
As far as acting goes: yeah, I have to agree, Kim Myung Min is one hell of an actor. Thanks to him Anthony was not exaggerated, but instead made him more human and realistic. There was a risk of making this character too cliché and I am sure that if not for amazing skills of the actor, it would be like that. Also, I have to add: this guy has amazing voice! Jung Ryeo Won was pretty likeable, she did a really good job, but I had some problems with the way her character was written – the typical hardworking, sweet hearted girly who changes our arrogant hero is a bit overused. Thankfully, her acting covered this flaw. As for Siwon… I am positively surprised that he took this role and wasn't afraid to play such an uncool character. His Kang Hyun Min was exaggerated, but in a good way – he was a comic relief of this drama.
So why did I give this drama an 8 if I liked it so much? My main problem was that there were many loose ends and forgotten plot threads, like the rushed way they ended the part about Japanese guy founding the production of drama or how suddenly the whole rivalry between World Production and Empire disappeared… It was awkward and frustrating. Also, I wasn't a big fan of the ending: it was sloppy, too rushed and in some ways out of place. Unfortunately, it lowered my enthusiasm about this drama and left me unsatisfied.
Was this review helpful to you?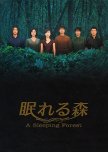 A Sleeping Forest is a drama I would never think of watching – it's really old ('98) and shares many similarities (murdered family, trauma, lost memories, parental abuse etc.) with another Japanese drama – Innocent Love, which I absolutely hated. Despite this I've decided to watch it and… well, I'm really disappointed with it. Why?
Let's start with the plot. As I mentioned before, a story with a heroine who was highly traumatized in her childhood and lost her memories is used quite frequently in Japanese dramas, so I wasn't really enthusiastic about this premise. Nevertheless the writers managed to catch my interest – mostly because of the dark, eerie atmosphere and some plot twists, also because of interesting characters. So why am I disappointed? Well, there is one thing in this drama that sucks big time – and this is the real culprit and his motive for murdering three innocent people. It was painfully obvious from the episode one who might be the murderer, but I kept on watching thinking "It surely can't be so easy, Certainly, the writers have something up their sleeves!". Well, they didn't. And let's not forget about this guy's motive: it was absolutely laughable! I refuse to believe that somebody would kill three people just because of THAT (well, I can, but not in that context and not with this explanation!). Another thing that pissed me off was that there were many loose ends – something is important in one episode and then it magically vanishes in another to never be mentioned again (like the problems in fiancé's work or why did Minako's father kill her friend).
The acting was decent. Kimura Takuya did a good job as always – his character was a bit ridiculous at times and had this highly annoying trait of pushing his hair back in a 'sexy' way (well, I didn't find it sexy at all, but I can guess that it was aiming to be so), but he's just an actor, he has to play what is given to him, so it's not his fault. The main female lead – Nakayama Miho, is charming and I'd like to see more dramas/movies with her.
The music was pretty good too, but they used U2 "With or without you" way too many times.
Would I recommend this drama? Yes, because it was fairly entertaining – it had some good points and Kimura Takuya in a sleeveless shirt, so the time I spent watching wasn't entirely wasted, but I'd advice you all to not have your hopes too high. I had and well, now I'm disappointed.
Was this review helpful to you?