If you're still experiencing technical difficulties, please report it
here
.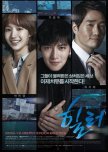 Healer
4 people found this review helpful
Why are you reading this? Go watch this drama!
Story (10.0): An amazing storyline! Didn't have me hooked from the get go, but it did soon enough. I have a problem where I can love a drama and still lose interest in continuing, or I see some negative comment on the next episode and I'm like meh I'll watch this later, let's go find a new drama. Or I even have to read recaps to get through a drama... Healer was nothing like that. Seriously. There was one point when secrets are being revealed that I saw a comment on the next episode saying how distrusting Ji Ahn was of her friends... Let me tell you, that almost had me wait for a whole minute to watch the next episode! But in the end I completely disagreed with the negative comment anyway. What I love about Ji Ahn was that she trusted her friends even when things didn't look good and evidence pointed the wrong way. She had her weaknesses but she was also a strong female character. And Jung Hoo can DEFINITELY hold his own. Plenty of squeal worthy fighting and pseudo-parkour to please anyone. Sometimes when I watch dramas even if I enjoy some melodrama, there is a point where miscommunication and the like can get extremely annoying and cause me to drop the drama. There were one or two points where I felt something coming in this storyline along those lines, but I was surprised both times by the resolutions that just made me love the characters more. If anyone has any qualms about the 20 episodes vs. 16, there was not even a single sign of dragging to make this drama the full 20 episodes. In fact, at the end I was hoping for a little more time to cool off and see the characters in their finally peaceful lives!
Acting/Cast (10.0): I loved all the characters in this drama and they were all played by very good actors/actresses! If I have any complaint here, it's that I couldn't stop seeing the nervous Emperor Huizong whenever Ji Chang Wook was playing Park Bong Soo... I even half expected the dramatic deathly hand drop at one scene where Oh Ji Ahn is holding his head in her lap... :D Of course this doesn't detract at all because Ji Chang Wook is such a good actor anyway. Even the children actors were amazing and small boy Jung Hoo had me crying when he was eating that potato... Ahh, the feels. The best part was that Ji Chang Wook and Park Min Young are really good together as a couple; definitely not the best, I have at least two other couples that surpassed this one, but it is probably a top 5, maybe 3, of my favorite drama couples. (Even if my mind keeps throwing Empress Ki in the mix).
Music (8.5): Pretty good music, but it took me a few episodes to really feel it... Don't get me wrong, the music fits with the drama, but it didn't quite resonate with me from the start. However, the lyrics to that one ending song are really good even if I didn't originally appreciate the style of the song. Rewatch Value (10.0): I don't rewatch many things unless I really really really enjoy them, and this is definitely a drama I could see myself rewatching very soon! In fact I may just force some family members to sit down and watch it with me....
Overall (10.0): My first 10.0. Yes, no drama is completely perfect, but I was logically able to reason away any flaws I saw and I really wanted to give my first real 10 to a drama, so yeah I rounded this up. And if you think I'm being hesitant, Healer definitely earned every single one of these stars. There are some dramas I've rated slightly lower which I might be more inclined to rewatch because they personally resonated more with me even though I was able to find more flaws, but this is currently in my top 3 dramas, if not inhabiting first place.
Was this review helpful to you?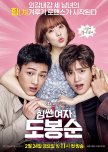 This was all set up to be one of my most favorite dramas ever! So how did it only make a final overall of 8?
Story (7.5):
I'll start with that I really enjoyed the first half more than the second half, even though the blossoming relationship was really great to see and there was great chemistry between the actors that didn't show up as much in the first half.
However, there were just enough overly ridiculous elements to this drama that it just couldn't get the 10 I so wanted to give to it after the first few episodes.
The main reasons include: stupid gangsters, stupid police, stupid "professional" workers, stupid comedy, stupid monk, stupid jokes...
The other reasons include: unnecessary gangsters, unnecessary "professional" workers, unnecessary stupid comedy, entirely unnecessary monk, unnecessary stupid jokes... And too little Ji Soo (only kind of kidding).
I enjoyed some of the comedy and loved to laugh at this drama, but it just got more and more ridiculous.
I don't want to bash on this drama too much because I really, really enjoyed it especially every scene that had: Park Bo Young, Park Hyung Shik, Ji Soo; and also didn't have: Kim Won Hae, Im Won Hee.
However, the final deal breaker was the final scene of the final episode, which episode I really enjoyed on so many levels and really didn't enjoy on some other levels.
It was great to see some last scenes with a sadly 2d but amazingly acted villain, and the result of relationship between mains was just the cherry on top... But then they had to go in and throw that last scene in which you see some irresponsibility with some mumbo jumbo about the world which I admit looked cool, but the more I thought about it the more I felt it didn't fit with the character...
*SIGH* That probably took away at least 0.5 off of my final score.
Acting/Cast (10):
Park Bo Young and Park Hyung Shik were aMAzing together, and having Ji Soo in there was just a great plus. The rest of the casting was great too, especially from the villain! and even from the overly ridiculous characters as they played it how they should have, even if I didn't exactly enjoy it all.
Music (7.5):
I guess I should also mention the music... It wasn't anything spectacular that I loved; the Love you love you song was fine and actually a really decent song, but nothing unique. Some people may like the Trouble song too, but not my cup of tea.
Rewatch Value (8.0):
For rewatch... I could re-watch a lot of the scenes over and over, and in truth I watched the majority of the drama twice, one raw and once with subs; but I think most of my rewatching will only be done on the first half, especially if it's full episodes.
Overall (8.0):
Wish I could have given it a 10, but had enough filler comedy I just couldn't deal. Still a great drama and recommended!
Was this review helpful to you?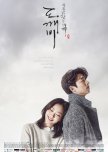 Goblin
4 people found this review helpful
I think this drama just stole the first place in my favorites list! I laughed, I cried, it moved me Bob! Go watch this amazing drama now! Stop reading!
Honestly, this is the highest quality drama I have ever seen. Not just the best, but the cinematography, the sets, the costumes, yes EVEN the Visual Effects were magnificently amazing. I didn't have to cringe my way through a scene that looked fake! No, instead I would be thinking "Wow, what amazing camerawork, what an ingenious way to show that, look at that scenery!..." etc, etc, etc.
Story (10.0):
I have yet to give a 10 across the board, and rating the story a 10 is almost as rare. This story is literally gobsmackingly amazing! If you need some context, it reminded me of a mix of some of my other favorite dramas: Healer just for the vibe of secrets and connections to be found; Queen In Hyun's Man for the previous lifetime, man from another time sort of story with an impossible love; Legend of the Blue Sea with similar feels of previous lifetimes and fated character connections, touches of supernatural. But honestly, it was also completely its own thing. It reminded me of elements from those other dramas, but took those and transcended them!
Goblin was the perfect mix of romance and bromance, comedy and tragedy, love and heartbreak, life and death... This drama had way more than I asked of it and didn't ever once go off the rails.
I won't spoil the ending or anything, but at the end of the drama I had SO MUCH FEELS I felt like I'd just watched a 50 episode Saeguk instead of a measly 16 episode package of awesomeness!
I've heard some complaints about the lead female roles characters, but honestly what really made me love this story and made it stick out from all the other dramas I've seen was the characters and the interaction between the characters, the ways they try to express their feelings and learn from those around them, the witty banter and dialogue! I can't say how many times I laughed in this drama! I think episode 10 was my favorite just from this one hilarious bromance scene... AHHH! I want to write more about this story because it was pure GENIUS, but I can't say much more without giving some spoilers. Read the plot if you--never mind just go watch this.
Acting/Cast (10.0):
Perfection. I can't say I've finished anything Gong Yoo has been in and I honestly couldn't deal with Cheese in the Trap; nor have I watched much with Lee Dong Wook... BUT THEY WERE AMAZING. All those main three... I seriously can't deal with it. The story and dialogue was my favorite part between these three and they delivered the heck out of this. The bromance between Gong Yoo and Lee Dong Wook was just the best.
And I'm not forgetting the just as brilliant performances of Yoo In Na and Yook Sung Jae, on the contrary, I've seen these two in other dramas, most notably Queen In Hyun's Man and School 2015, and I loved them both there! How could I not like them here! I was always so sad to see Yoo In Na in the "evil" roles like in Secret Garden and You Who Came From the Stars, so it's a pleasure again to be rooting for her.
I mentioned I couldn't get through Cheese in the Trap, but it was nothing to do with Kim Go Eun. Seriously, she was perfect for this role and acted it out splendidly. At first I was wary of the romance between her and Gong Yoo, and while they aren't my favorite couple out there, they really did a great job together! It was just great.
As far as secondary actors go, I don't remember one bad actor... If I remember right, there may have been some of that classic KDrama cheesy English, but no biggie for everything else we get out of this show!
Oh, props for Kim So Hyun! One of my favorite Actresses, I was so overjoyed to see her in this and she looks great in a historical setting! I'm so enjoying seeing her in Ruler: Master of the Mask after her role here in Goblin.
Music (9.5):
I really wanted to give this 10 all the way across the board and honestly this soundtrack is really good! I even listen to it on its own which I don't do unless I really enjoy a soundtrack. But it wasn't perfect for me as some of the songs didn't really fit with me. But I still gave it the highest possible rating I could without hitting that ten mark!
Rewatch Value (10.0):
Yes, a 10. Usually my rewatch values match pretty closely to the story value, and this is no exception. The story is just amazing especially the first time through when you don't know what's going to happen, but the interactions of the characters is just such a joy to watch that I've already started rewatching this! To be honest with you all, I watched the first half of this drama when it was first coming out; I loved it, but stuff happened and I never actually finished the drama... gasp! So when I was coming back to it, I was like whatever let's watch the first part again, and my rewatching hasn't stopped from there. This drama... I don't think I'll ever stop rewatching it. And I rarely rewatch anything, so yeah, it's good. Go watch it so you can rewatch it.
Overall (10.0):
How could I not give this drama a ten? The story was astounding, the acting was incredible, the music was amazing, everything was practically perfect in every way! I feel like I've said everything up above but that I still have so much more to say! I'm having trouble expressing how much I enjoyed this without posting spoilers... I'll probably be coming back to post new stuff in this review because I know I have more to say about this but it's all fled my mind to be replaced with the desire to go watch this again.
Annyeong!!! Salanghae!!!
P.S. Not my longest review, only coming in at a little over 1.1k words, but it's still a great effort. Hope this convinced you to go watch this drama.
Was this review helpful to you?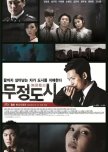 Ahhhhh, this show did something awful to me. I'm sniffling here after that finale... Don't make me talk about it...
Story (8.0):
Wow, I really loved parts of this story. One of my favorite dramas is Healer, and some of it reminded me of that (and City Hunter, etc) and really a lot of the action was very good.
HOWEVER; The Finale pretty much ruined everything for me. Yes, there were other things that detracted from the overall story: there could have been a better romantic story line (like seriously wth I love action but give us some mc together time); too much making us guess who's actually good (come on I like trying to figure out mysteries, but you can't have everybody be an undercover cop). And the latter half of the story, while still packed with action, was just not as good as the first half.
Despite these, I could have given the story a 10. If it weren't for the finale.
To be honest, I was thinking of giving the drama an overalla 10 at episode 19, even though it wasn't as perfect to me as my other ten ratings.
But that finale. Nevermind that they try to crush your heart and soul.
It's too abrupt. That could be forgiven, if it were logical abrupt. Like seriously did you think you could just kill a few people have a random heart to heart scene between characters who weren't developed enough and then give us a few hallucinations to make us happy? Bwah, I want to kill the writers.
Talking about developed characters... Yes, Soo Min and Ji Hyun were done okay, but honestly they were pretty undercooked.
This doesn't mean the character development was bad. I would almost rate characters a 10 just with Safari, Lee Jin Suk and Jung Si Hyun alone. They were awesome. I really liked Lee Jin Suk's character and seeing the heartbreak towards the end she went through... It was very well developed and this will definitely cross over to the acting section.
They were done so well however, that Soo Min, our supposed main female lead, felt stale. Honestly, she didn't develop all that much...
Acting/Cast (9.5):
I'd like to give this a 10 because there were quite a few actors in here who just knocked it out of the ballpark, seriously. Lee Jin Suk, Jung Si Hyun, Safari, the actors for them did a wonderful job. There weren't any actors I seriously thought were bad at acting, but even Soo Min felt a bit underplayed, albeit I think this is mostly because her character wasn't focused on as much as I wanted.
Music (8.0):
It was good. It wasn't anything I'm downloading though. I'd heard a couple people talking about how they really liked it, but honestly nothing sticks with me. I don't care if it is a good instrumental track or a catchy ballad, I need something that I want to listen to more than once to make me rate highly on a soundtrack. I'm thinking things like Empress Ki theme, Sensory Couple theme, main ballad in Behind Your Smile, etc. This was good but nothing that held my attention after the drama was over.
Rewatch Value (8.0):
There are a lot of stuff especially towards the middle that I really enjoyed. However, I will never ever watch that finale again. Kill me now.
Overall (8.0):
I loved a lot of this show, and there are other shows I've given an 8.0 rating that I loved a whole lot less.
I probably would have given at least a 9.0 if they had given us a decent and fulfilling ending. And I'm not talking Hollywood. Kill anyone you like, just make it meaningful please.
Give me a few months--maybe make it a year--and I'll probably find myself rewatching my favorite parts. But I doubt I'll ever do a whole rewatch.
Simultaneously brilliantly amazing and disappointing.
Give it a shot and stop at episode 19.
Was this review helpful to you?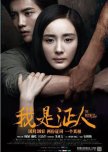 Wow, I didn't think it would be this good! Before I get into the goodies, let me preface this by saying I haven't seen the Korean movie Blind that this is apparently based off of and I'd never heard of it before watching this movie (and I finished it a minute ago); however, I definitely plan on seeing the Korean version soon!
Story (9.5):
Okay, hardly any story can be completely perfect and while this had its flaws more notably in police work and back story, I didn't hardly notice anything while watching. And I'm not talking major police work flaws--they were actually refreshingly intelligent after coming from K-Dramas--or flaws in the MC back story. I felt that her back story was done very well and wrapped up pretty nicely. I've heard others saying that this movie wasn't closed off quite as well as Blind, and while I'll have to watch Blind to see (haha) for myself, I didn't think this ended all that badly.
Frankly, I was really glad they didn't throw in any romance like some movies might try. This movie had plenty going on without romance and I'm not watching a movie called The Witness because I want to see some people locking lips. Praise the heavens. Plus from me.
Acting/Cast (9.0):
All the main actors were very good, though there was one part I felt the MC was a bit stale; other than that almost all the supporting actors were top notch and props to the dog! The dog was a very good actor :)
I don't really have much more to say on this other than that the antagonist was pretty good, but I've definitely seen better acting for this type of role in my Asian drama wanderings.
Music (9.0):
I'm basing this off the fact the music buoyed the story very well and the songs (i.e. music with words) were good. Normally I wouldn't rate this high on music unless it was something I loved and would download and listen to frequently, but I couldn't pass up a 9 when I saw that the band musicians were ACTUALLY SEMI PLAYING THE RIGHT NOTES OMG. No faked musicians here. Thank you so much. Every true musician cringes when they see fake musicians on screen.
Rewatch Value (10.0):
I would watch this again. I'm going to watch Blind no question. After that I might watch it with a friend. Nothing I'll watch over and over and over again, but then there isn't a single thing out there that I would. It's very hard for movies to get a 10 on rewatch from me because there's so little content compared to a drama and I get bored of stuff pretty easily if it's repetitive.
Overall (9.5):
Rounding up a bit, I'll total as 9.5. There weren't any parts I felt cringey on or were poorly setup. The flow and cinematography were all amazing and packed together with a fast paced horror/mystery/detective story... I was very surprised by how much I liked this. Highly recommended.
Was this review helpful to you?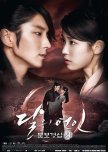 Ah, Moon Lovers!
Do you know, I ask, what one of the albeit many reasons I prefer watching Korean Dramas as opposed to Western TV shows is?
It's this little wonderful thing called Closure. More on that later as I dive into the review:
Story (6.0):
Wow.
Okay, I've admitted this before, in that I don't like time travel very much, especially in Western repertoire, but I've seen a few time travel Korean Dramas that I enjoy very much.
One of them I've seen a few times just because it's so enjoyable (plus it's very short) is Splash Splash Love. A woman/girl is upset with the way things are going in her life and suddenly finds herself in a different time period...
My FAVORITE aspect of this sort of thing is seeing how the societies of the respective times clash and how the main character or time-traveling character has trouble fitting in.
And I'll applaud Moon Lovers for really making me enjoy this aspect of the story line. In fact, this is where most of my story rating is coming from... Honest mistakes, sassy unacceptable comebacks, those are the best, and the first couple episodes had enough of this to sate my thirst very pleasantly.
So, yeah, I highly recommend watching the first two episodes; then maybe watch up to the infamous scene in the rain with the cloak tent. You'll know when you get there. If you're ambitious, heck, you may even watch until the very end; and if you do, as I did, you may then go watch Splash Splash Love to see how a story like this could have had a much better ending.
Agh, maybe Splash has an over-optimistic ending for something like this, but even so, with our hearts bleeding and panting on the floor, you can't just, just leave us like that... Seriously, you try to calm us with a flashback? The parts leading up to the ending were torturous enough for me, and then, okay, it's over.
Alright, for those who are thinking this, no, I'm not new to historical dramas and their usual endings. Historical Korean Dramas are one of my favorites, even if I've only ever (currently) watched one past 35 episodes. But I've also seen this sort of ending done much better.
It's not equivalent, but the ending of Empress Ki had me crying but wholly appeased through good use of final moments and flashbacks.
But, whaaat? Moon Lovers? Twisting and turning can be cool and we all knew it was coming... But can't you give us some better closure?
Heal my broken, scarlet heart!
I couldn't deal and had to watch the first 2 episodes again and then watch Splash Splash Love to remind myself that the ending could have been this other way but they just didn't show us so it's all good.
Acting/Cast (9.5):
Aaaah, I love the cast; I'll be honest with you and tell you I dropped this drama at about the 1/2-3/4 mark at one point, but I came back just to see more of IU and the princes. I've got a masculine perspective on this, so I'm more into the IU aspect, but the princes (and I can't help but love Ji Soo from his other works) are more than enough for any fan girls.
And they aren't just eye candy, there is actually good acting in this. I especially applaud IU in her performance as I'm more used to hearing her sing.
Music (9.0):
I honestly loved the music from the very beginning and have listened to it separately from the drama; however, there are portions of it which I didn't think fit this kind of drama very well... But it's all still good.
Rewatch Value (6.0):
Same rating as the story. I've rewatched the first couple of episodes, but I don't think I would ever want to watch any of this drama past the half way mark ever again. Sorry.
Overall (7.0):
I loved the beginning, I hated the ending, had mixed feelings on the middle. Based on my feelings after finishing the drama, I would actually have rated this lower, but I had to look back at all the moments I actually really enjoyed and am glad I saw them, so here's a higher score for you.
Was this review helpful to you?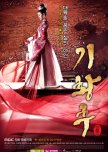 Warning: do not watch if you have any heart problems. This is one large roller-coaster ride.
Story (9.0):
This show... It will make you question everything and change your way of thinking throughout.
First you will laugh when the good guys laugh, and sneer or cry when the bad guys laugh, and then you will cry when a good person dies, and cheer when a bad person meets their fate. But then you will cry when a neutral character suddenly dies offscreen, and even worse, start to question the good players motives and think how unfair it is and start crying when a villain meets their untimely fate. You will cry when an evil turncoat can't have his happy ending, and then you will laugh and cry some more and wonder how the protagonist suddenly became this person, realize what happened along the way to make her this way, and wonder how you didn't see it all coming, and why, why, why... And then you will bite into a lime covered in sweet, sweet sugar and wonder: why did I even watch this! And so you will have to go back to Episode 1 from the 18:30 mark just to assure yourself you didn't waste 50 hours of your miserable life and when you watch it you realize exactly what has happened in all those hours between episode 1 and the final episode and you are shocked just by how much this was NOT a waste of your life and it hits you like a slap in the face how amazingly sweeping, agonizing, beautiful, unfair, and awesome this drama story all was. And you don't regret a thing, while laughing and crying.
TL;DR: The story is brutally honest and amazing and mostly believable besides the fact that at one point multiple archers can't hit two people stretched out literally a single jumps distance away, and you may tire of scared and shocked and crying and dying faces, but all the happy stuffed in between was too good to give up.
Acting/Cast (9.5):
I'll admit, I can sometimes get fed up with Ha Ji Won's shocked/unbelieving face that she always seems to make, but she is a great actress and I've seen her in many, many other things and can hardly discredit her at all. The Emperor (Ji Chang-Wook) himself was an amazing cast for a likable cowardly nincompoop turned possessive feral puppy, and Wang Yoo (Joo Jin Moo) was great throughout.
But I'd also like to give special props to the Empress Danashiri (Baek Jin Hee) who perfectly portrays a perfectly justified "villain" who is completely understandable, easy to hate, and makes you pity her even in her downfall; also props to her brother Dang Ki Se (Kim Jung Hyun) and to Tal Tal. Frankly, I don't think there wasn't a good actor in this drama.
Music (8.5):
I'd love to give this music a higher rating because I thoroughly enjoyed the orchestral aspect of things and even some of the songs, but when you are at the very final episode in the very climax, the scene that LITERALLY finished off the drama, HOW DARE YOU make such a music change when I was expecting this one melody! I might exaggerate a little bit since it fit okay I guess, but I was supremely disappointed.
Rewatch Value (8.5):
Immediately after I finished episode 51, I went back and rewatched part of the first episode just to calm my racing heart. I've rewatched some of my favorite scenes since then, and while it's such a grand scope that it might not be easily rewatchable, it's not not rewatchable...
Overall (9.0):
Sweeping, romantic, utterly heartwarming and heartbreaking, actions that you can't stand and can't stand not to watch, if you enjoy historical dramas, then this is one that you can not pass up in good conscience. If you don't enjoy historical dramas or just can't do the 51 episodes, I don't blame you, but I'll say this (at the time of writing): it is the longest drama, almost by multiple of 2, that I've ever stuck with.
Was this review helpful to you?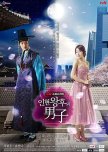 Amazing! One of my all time favorites, even if it used a few tropes I at first was uneasy with, it all resolved quickly and turned out great!
Story (10.0):
This story... I'm personally a fan of both historical and modern day dramas and everything in-between, and while I generally am NOT a fan of time-travel, this plot just fused historical, time-travel, and modern in together in such a way that I couldn't deny the genius. There was a bit of stuff with the time travel and devices used that I felt uneasy with, but it all made perfect sense and couldn't be argued with. I believe this is one of those dramas where everything was planned out ahead of time and it definitely shows.
The only part that I felt dragged a bit was the very first episode when everything was being set up, but after that it was a pleasure to watch. I still get goosebumps from the scene with a time overlay... You'll know what I'm talking about once you watch it.
Acting/Cast (10.0):
Wow. One of my all time favorite couples! They even dated in real life afterward, though they've broken up since. Used to be my favorite drama couple ever, though there are some close runner ups now. The supporting cast is all decent, and play their parts well, even if the characters themselves can be annoying.
Music (8.0):
It's not extremely memorable music by any chance, but it fits the drama very well, often using that dramatic orchestral element that you might find in a historical drama. The songs were also very decent and didn't make me want to cringe, so that's a plus. Nothing I'd download to play back, but I'm giving it an optimistic rating because it fits well enough.
Rewatch Value (9.0):
I have yet to rewatch it. That is ever since I finished it, because as soon as I finished the drama I went back and watched all my favorite parts, which coincidentally happened to include both Yoo In Ah and Ji Hyun Woo... I will definitely enjoy rewatching this one.
Overall (9.5):
After I finished this drama, I probably would have told you that it was my favorite drama ever. Anymore I'm not so certain, but it's at least a contender... Go watch it, and if by episode 8 you don't like it, I'm sorry for you.
Was this review helpful to you?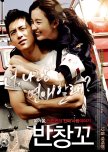 Love 911
0 people found this review helpful
Who doesn't love a little romantic comedy now and again? I personally really enjoy some romcoms! SOME. I never made it through My Sassy Girl (the movie ofc) because it was just too much even if it had Jeon Ji Hyun and the lead male omo kill me now.
I'll admit I only initially watched this because of Han Hyo Joo...
Story (7.5):
The beginning has some antics to get the two leads together, one a firefighter and the other a doctor, and I don't think it felt cliche or contrived at all. Perhaps a little, but it was pretty refreshing and a bit comedic too.
Later on in the story I felt like I was watching a couple different movies, most notably the indie film Fireproof (EXACT SAME TRAIN SCENE I TELL YOU), and at the end of the movie I felt like some parts of the story line weren't fulfilled, but this is still a fun movie to watch regardless.
Acting/Cast (9.5):
Han Hyo Joo.
I was going to end this part here, but I guess I'll continue on. So, I kind of like Han Hyo Joo as an actress. I've seen her in a billion other things, like Dong Yi, Shining Inheritance, Always, etc. and I liked her in those; if you did too, then there's no way she'll disappoint here! The rest of the cast was pretty decent and some I felt were pretty topnotch even if I'd never seen them anywhere else. I've got to say, the husband of the brain dead woman really surprised me with his acting...
Music (7.0):
Meh. I grew up on Beethoven and Mozart; sue me, but nothing life-changing here. Fortunately it didn't stick out as bad either.
Rewatch Value (7.0):
I don't rewatch things very much, but I'd say given enough time I could easily rewatch this one.
Overall (8.0):
Maybe a bit optimistic of a score. I'd give it more of a 7.75, but I'll round up on this one since it was decent. I'll admit I was using that 10 second skip feature a little bit at parts, but it was worth the watch. Recommended especially to romcom and Han Hyo Joo fans!
Was this review helpful to you?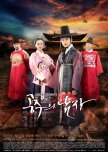 Be prepared to hold onto your horses and definitely don't close your eyes! Though this is a short Sageuk coming in at a measly 24 episodes (IKR!), it certainly has all the feels and annoyances and amazingness that makes up a typical Sageuk.
Story (9.0):
I'm literally writing this as the last episode is finishing and I'm watching this last scene and getting goosebumps and shivers; what an amazing way to close the drama! I've heard some negative comments about this ending, but honestly it was the best way it could have ended in my opinion. And it's not even your typical Sageuk ending where everyone both good and bad beside the main character seems to die (only kind of joking); instead we see a beautiful finale that ties in with the first antics of our main couple and leaves you to wonder why all those other dramas focus on closure by successful revenge and conquering.
But don't get me wrong: the whole last half of this drama is mostly about trying to get revenge, and there are PLENTY of sorrowful and tearjerking scenes especially leading on from the 1/4 mark. If the beginning of the drama didn't clue you in, I don't know what would. This is a Romeo and Juliet style story (don't worry, it doesn't end quite the same).
There were a number of romantic couples in this drama, and while Se Ryeong and Seung Yu's was very fun to watch, especially in the very beginning and as the story came to a close, I found the love story between the Princess Kyung Hye and Jung Jong to be just as enticing and especially around the half way mark, even more fun to watch. Honestly, the Princess Kyung Hye was more interesting at times than our main character Se Ryeung (I guess I could call her Princess as well), and I loved seeing Kyung Hye's relationship both with her cousin Se Ryeung and her husband Jong morph and change over the course of the story.
I've painted this story in a highly positive light so far, but there were some parts I found excruciatingly aggravating. However, as I go through and enumerate, you'll probably see that it isn't isolated to only this Sageuk.
First off, most of my frustration from this story happened from the 1/4 mark the 1/2 way mark. Seriously, I watched the first 6-7 episodes in great joy, then draaaggged through those next 6-7 and then flew through to the end.
BEGIN RANT:
My problem with these episodes were these stupid choices and mistakes and misunderstandings and mishaps and all this gooblety gook drama that I really didn't want to see that I realize needed to happen for the rest of the drama and I'll admit made Se Ryeung's later actions so cheerworthy but in reality made me really want to skip scenes and indeed I found myself reading recaps to find the scenes I wanted to watch so I could get to a place I really wanted to see and I've lost sight of where I was going with this rant, but seriously, WHY! AGH!
END RANT.
Heh, the last half was worth all the drama though, and yes the drama was the basis of the whole story, but still, meh, Se Ryung was a bit annoying in these portions.
Acting/Cast (9.5):
Ahhh! So many crying scenes! I think most of the time Princess Kyung Hye was on the screen, she was crying!
But wow, Princess Kyung Hye blew me away, especially in the scene where she and Jong are tearfully looking at each-other... Actually, that whole episode was amazing on her part. Whenever her chin wobbles came into play... Dagger to the heart! ;(
The rest of the cast was mostly very good, though I found Song Jong Ho's (Myeon's) acting to be a bit over the top at times. Especially... nvm that's a spoiler.
There was also one scene that stuck in my head where there was an army of soldiers cheering that was sooo fake.
Beyond that, our main characters definitely didn't disappoint, and all the conniving and scheming and backstabbing politicians and their incompetent rivals were pretty well cast; I thought Se Ryung's father was very well cast especially whenever his character had semi-redeeming (who are you kidding, he can't be completely redeemed) moments like the last part of the finale.
The main couple was well cast and were very good together, but they definitely don't top my favorite couples list. Maybe 5th place. It's not totally their fault though because I've got some really strong couples on my list. Props to Woon and his Orabeoni girl love...
Final person I really need to commend would be the young King Dan-jong played by Noh Tae Yeob. Those sorrowful eyes of his can really strike the heart and helps his excellent portrayal of a young desperate king who feels trapped and useless.
Oh but wait, I can't forget Seung Yu's niece A Gang! She's the cutest thing ever... Loved the scene of her painting on Suk Joo's face! Haha.
Music (9.0):
The music was very good and also very typical of the Sageuk's I've scene with the mix of full orchestral and then a few male sung ballads and maybe some female singing throw in... I times I felt the main theme was played waaay tooo muuuch, but there was also this one haunting orchestral song with female bg vocals that gave me the chills. A good soundtrack, but not on my list of downloads.
Rewatch Value (8.0):
I will most definitely NOT be rewatching episodes 8-13 unless forced to watch the whole thing with a sibling or friend and if you don't understand why, go read my rant up in the story section. But the first 5-6 episodes, where our character relationships are being established were a joy to watch and will probably be on the top of my rewatch list. The last half of the drama was completed by yours truly in a blink (a day or two okay, give me three) and were very well done, but it is at times tearjerking enough that I don't think I'll be able to rewatch it as much as I would that first quarter of the drama.
Overall ( 9.0):
I've had this on my watchlist for ages and now that I've finally got around to finishing it, I can honestly say it wasn't a waste of time and I fully enjoyed myself. What a powerful love story!
For anyone who's watched the first few episodes, I also hope you caught my reference in the very first sentence of the review. Shame on you if you didn't.
If you are not a fan of Sageuks, I don't know how well this will resonate with you, but I've got such dramas as Empress Ki under my belt so this was a fairly easy and very pleasing undertaking for me.
P.S. I don't want to go through and fix my name spelling inconsistencies so figure it out yourselves.
P.P.S. I don't want to discourage anyone from watching this, so this is post scriptum, but I do feel like I'm being optimistic with this drama mainly because I didn't love it as much as I thought I would after reading some really good reviews of it and it didn't leave me half as a mess or in love as some other dramas (Empress Ki, Queen In Hyun's Man, etc). But it still deserves the 9 I guess. Maybe 8.875...
P.P.P.S. Is this my longest review yet? Maybe. It's like over 1200, almost 1300 words long. Here's to watching dramas when I should be writing essays and then going and writing drama reviews that are longer than my essay needs to be!
Was this review helpful to you?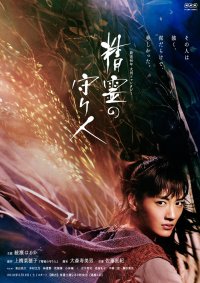 Behold! A wonderfully filmed piece of art! Watch as a talented bodyguard takes on her most challenging job yet... I was sucked into this story from the very first scene and that wonderful opening music...
Story (9.0):
I found that the setting for this story was really intriguing, despite some, in my opinion, overly weirdly portrayed elements, and this is coming from someone who neither saw the anime or read any form of the books, so I'm crediting this merely from its own merits.
For a four episode season, it would be hard to get bogged down and there is no way you'll find this season even slightly boring.
All the action scenes with Balsa and her spear were very rewarding, and the last episode especially made her look very awesome! :D
Throughout the show, you were able to see as characters progressed and grew and saw the rewards of their labors and the results of hard work. I felt some of the characters were barely fleshed out at all, but I'm sure we'll see more of them in the second season, since this was just 4 episodes anyway. Keep in mind though, our main characters are by no means 2-dimensional.
Acting/Cast (9.0):
Most of the acting was good.
I'd only ever seen Ayase (Balsa) in a feature film where she had a much different character and I wasn't very impressed with the movie, but she really pulls this off and I found her acting to be mostly very impeccable.
Music (10.0):
An incredible soundtrack! From the moment that opening piece played, I was in love with the music. I would call it orchestral with Asian elements throw in, which is definitely right up my alley. I have this soundtrack on my phone and it is my most listened to Asian drama OST, with many of the tracks being in my all time favorites. I'd rank some of the tracks equal with pieces by John Williams, Ennio Morricone and Hans Zimmer. In fact, track 8 (of the top of my head) transports me right into Zimmer's score for Interstellar. I'd watch this whole thing again just for the music.
Rewatch Value (8.0):
I really am not a rewatcher, as I've stated in some of my other review. I only watch productions more than once if I really, really, enjoyed them or if plenty of time has passed. I really enjoyed this, but it wasn't per se an all time favorite; that being said, I can definitely see myself rewatching this in a few months.
Overall (9.0):
Highly Recommended! Be prepared for some awesome fighting scenes, some weird looking creatures, a vibrant world, real characters, unrealistic Kings, more awesome fighting, an amaaazing soundtrack... Oh and there might be a minor cliffhanger, but it's okay because it's not the main story of this season... However, it will still have you rushing to season 2!
P.S. I found some of the cinematography a bit... questionable, but it doesn't detract and certainly has it's own place I guess...
Was this review helpful to you?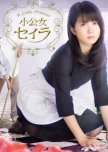 Well, if you didn't know, this is a Japanese drama take on A Little Princess...
So, if you've read the book and watched a movie adaptation, as I have, you could originally be very excited.
I'm not saying this was a let down in any way, because I watched the whole thing and I have never finished a show I didn't like in most ways. Then again...
Well, let's just break it down.
Story (8.0):
If you've heard the A Little Princess story, you probably have a good idea of where the storyline is going. However, you will need to first off reconcile the age difference from the original story.
And then once you've done that, you might think, ah this will lead to some amazing Cinderella like romance, what with the older protagonist.
In a way you might be right; there's a wee bit of romance sprinkled in here. But, you might also be a little disappointed with her Prince Charming.
However! One of the reasons I'm rating this section as high as it is, is kind of because he's no perfect prince, and because of some the realism and other issues this show touches on that I really didn't expect.
For instance, the two you might think will have a budding romance, are at first not very close, but then become friends that will suddenly shout at each other with repressed agony of heart. And I liked it.
Another part I did not expect was when our protagonist made a faulty judgement against someone who's been bullying her and she gets called out on it by her friends.
Overall, I wasn't sure exactly how to rate this because it followed the original story enough that I mostly knew what was coming, but it was fit pretty well into 10 episodes and I don't remember any dragging or the like.
Acting/Cast (7.0):
Nothing amazing, but I didn't really find any of the acting very repulsive beyond maybe that one teacher... However, that was also an aspect of her specific part.
Music (10.0):
Le Gasp! 10? For real?
Maybe you don't think so, but the reason I liked this show from the very get-go was because of the main theme that started hardly a minute into the drama. I'm a person who really enjoys the more traditional, orchestral soundtracks and to really enjoy a piece I need to have a very distinctive and memorable melody. And the main theme really hit the spot! I loved it and I still listen to it now and again. To be honest, it's been long enough I couldn't tell you about the rest of the music, but this theme is still one of my top 5 in all the dramas I've seen.
Rewatch Value (5.0):
I haven't rewatched it, nor do I plan on rewatching it, but I'm also not known for rewatching anything unless I really, really loved it. So perhaps other might find this more rewatchable?
Overall (7.5):
I enjoyed the story, loved the music, and didn't find the actors or acting repulsive, so it's pretty good! :D Another plus, it's pretty short and was a quick and very enjoyable watch. Recommended!
Was this review helpful to you?