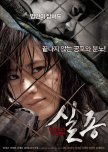 Missing
9 people found this review helpful
On doing some follow up research this movie is based on a true story?! About a 70 year old South Korean fisherman who murdered four women between September & August of 2007 in Bosung, South Jeolla Province, South Korea. I... did not know that when I was watching it... *shudders*
I was in the mood for a scary flick and happened upon this. Not recently, but in the past year I had watched this movie called Gone with Amanda Seyfried. The story-lines sound almost identical. Younger sister gets taken, older sister goes to find her on her own because the police think she's crazy. So I was expecting a movie like that; some jump scenes, a little who-dun-it. What I got was a freaking intense, gory movie. The plot was great and the actors did a fantastic job. Obviously something like this where you already know what happens is hard to re-watch with the same effect. (Although I don't think I'd ever want to re-watch it anyway) because man was the killer sick and twisted. So if that sounds interesting, give it a go.
Was this review helpful to you?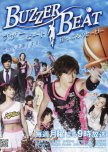 From start to finish the plot was amazing! It never lost its strength or interest factor. The characters had amazing chemistry that wasn't forced or overdone with cheesiness/awkwardness (for instance when the main characters finally kiss in any drama you see). It felt real. I wouldn't be surprised later on if I found out they had dated in RL too. That's how comfortable and easy it felt to watch them on screen together. Definitely recommended to watch and re-watch!
Was this review helpful to you?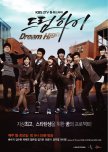 I'm not a huge "musical" person which is why it took me so long to pick this one up so when I did (begrudgingly) you can imagine my surprise when I immediately fell in love with it. Not only do I still listen to the music (even to work out) but I have never forgotten the story line. It didn't focus on just one couple or one person's journey, which usually annoys me when the side character's stories are not as appealing or interesting. Truth be told I was just as invested in the side characters stories that they were no longer side characters to me. The only fault I have with this drama is that now it's hard to find another like it.
Was this review helpful to you?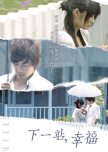 So many tears cried over this drama. I felt like it dragged just a tiny bit at the end like they were trying to make up excuses to be mad at each other and then all of a sudden it was resolved, but that was really the ONLY problem I had with this drama and for 21 episodes that's a hard feat. The story line, pacing, and the way twists played out was better than I could have ever imagined. I mean do you ever just wish sometimes that you could have your memory wiped so that you could watch it again "for the first time"? That's how amazing this drama was to me. SO GOOD! Re-WATCHING!
Was this review helpful to you?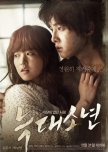 This movie was so amazing. I've never cried so much in my life like I did in the last 20 minutes of this movie. Beauty and the Beast is my favorite Disney movie and I couldn't help but compare the two. It was like the cartoon movie brought to life for me, but not in a corny way. The main characters went through the hardships and difficulties I feel like would happen if this were somehow real life and you loved a "beast." And that song she sings is so beautiful!
Was this review helpful to you?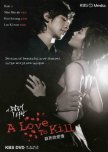 This probably wasn't the first "serious" kdrama I'd ever watched, but honestly after I finished it I really felt like it was. Like all the light, fluffy dramas I'd seen before couldn't compare to the heart-wrenching and gut-twisting feelings this drama gave me. It was amazing. This was not the beginning of my Rain obsession, but it definitely didn't help it. One of my first real revenge-love dramas and still the best.
Was this review helpful to you?