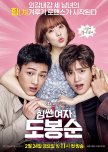 Oh gosh this drama was such a delight to watch, especially during the point of the school year where I feel absolutely no motivation to do any work, ahaha. This drama gave me SO MANY FREAKING FEELS, MADE ME CRY MORE THAN I SHOULD'VE, MADE ME SQUEAL AND SCREAM and it just had everything a great drama should! Our main OTP had great chemistry and all the characters were so unique and made the story so different, whether they were bringing suspense, humour or their handsome looks lol.
I will admit that sometimes it felt like it took way to long for the plot to get somewhere, but I didn't mind to be honest. Unless you're really picky, I don't think you would notice this flaw.
The acting was top-notch and spot on. I don't think Park Bo Young could've done a better job as the protagonist than she already did. I was so satisfied with everyone's performance and their acting capabilities. Sometimes it went so bizarre and crazy but they played it off with their characters really well. I do wish, however, that certain characters would have more development or back story to them, particularly the brother and Gook Du's girlfriend.
The music I CANNOT DESCRIBE HOW CATCHY ALL THE SONGS ARE and the enhanced the scenes so well. I've been listening to the OST on repeat for days and haven't gotten sick of the songs yet, surprisingly.
I'm not one for rematching dramas, but I'll definitely be binge-watching FMVs on YouTube for the next few months or until my withdrawal goes away!
Was this review helpful to you?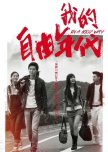 This started off as such a precious gem. It was, if not perfect, near-perfect. The setting, the characters, and the situations were all so realistic, loveable, and addicting yet subtle. It was a perfect blend of everything... that I love. This beauty continued on for the entire first half, until things started going downhill. I found that the story ended up revolving too much on our main characters, Liu Chuan and Jia En. None of the other characters really got a moment in the spotlight they so rightfully deserve. The stories, while tried to be interesting, were, but it just lost the magic it once had. At the end of it, I loved the supporting characters more than the main characters, who took all the screen time for themselves. Smh.
Yes, I know, not the greatest review, but I'm still so upset at how downhill it went to continue this review. In a few days, maybe, I might come back and reflect more on it.
Was this review helpful to you?