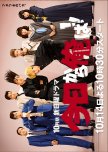 This was a really great series that managed to balance its constant hilarity with moments that were surprisingly profound or heartwarming. The cast of characters was almost universally endearing, mostly thanks to the incredibly comic performances that the various actors delivered. Despite all this, I found the series to be unexpectedly didactic, delivering viewpoints on topics such as friendship, honour and pragmatism. Unless you have an aversion to a bit of blood, this is a must see. My only regret is that it finished at episode 10.
P.s. as someone already pointed out, the theme song is a cover of 'Otoko no Kunshou'- https://www.youtube.com/watch?v=frC94k58Hvo - Jiro Sato, who played Riko's father, makes an appearance in this music video.
Was this review helpful to you?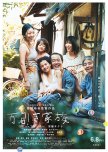 This review may contain spoilers
'Shoplifters' is not a loud, over the top, or pretentious film. There are no absolutes, right or wrong, cruel or kind. The actors don't yell, brawl or pull odd or dramatic facial expressions. There are no intense and pulse-pounding fights, chases, or confrontations. However, this film hits hard, with purity, sincerity, and unabashed truth. The film's sheer realism, shown in moments of cruelty and intimacy, speaks volumes about those who've been marginalised within society, and struggle to make it through each day, far more so than any melodrama or sob story. And this is because we are able to see the characters as fellow people, fellow family members, thanks to the spectacular performances delivered by the entire cast. When the mother and daughter take a bath together, when the father and son gleefully chase each other around, the only word and feeling that comes to mind is love. Even in moments of silence, where they just sit and stare, feelings such as sorrow and hopelessness resound intensely. Love, transcending social and familial norms, is what this movie is about.
Was this review helpful to you?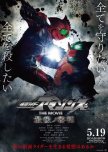 This review may contain spoilers
I went into this with really high hopes, having enjoyed season one but wanting for some closure after the fairly mediocre second season. For the most part, this was an utter mess. While the plot started off decently, making it seem as if Alpha and Omega were being hounded in to a final, climactic battle, the majority of the film ended up dealing with a grim yet unremarkable arc that would've fit better some place in season one, rather than in the supposedly dramatic conclusion- and then having the two main Amazons fight to the death as a seeming afterthought. I was looking forward to seeing Neo-Alpha in action, but, despite his interesting design and concept, he too was a disappointment- he didn't receive nearly enough action time and his agenda seemed weak and inconsequential in the face of not only the two main Amazons, but of the series as a whole. Furthermore, he literally had no background whatsoever, the writers having bypassed the need to explain him with flimsy plot devices that went unquestioned throughout the film.
Ignoring the film's lousy pacing, weak character interactions, the huge lack of music (which helped set the atmosphere in the first season) and the fact that you just didn't care when characters died, the greatest issue at hand was that it didn't fit in at all with Kamen Rider Amazons. Yes, the angst, suits, characters, gore and subdued colors were all there, but it felt like a hollowed out pumpkin- the depth of the first season and even parts of the second season was nowhere to be seen. Death, humanity and morality were all important themes in the series- what does it mean to be human? Are monsters deserving of life? Who are the monsters? The film briefly mentioned and played with these ideas before tossing them right out of the window- when Haruka and Jin reunited and then proceeded to start tearing each other into shreds, seemingly on a whim, I didn't feel any gravitas or tension whatsoever- frankly, it seemed like it was bordering on (rather poor) farce. Speaking of which, the attempted inclusion of comedy in the conclusion was utterly out of place, and was completely needless.
When Haruka got on his bike and rode off at the end, one thought entered my mind. "Is that it?"
Was this review helpful to you?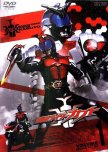 The main selling points of Kabuto are the suit designs and the dynamic fight scenes. Both the worms and the riders are based off insects, highlighting the similarity of their powers, but the sleek, almost robotic rider designs contrast with the creatively monstrous worms- this, I find outstanding.
The characters were, on the whole, well executed, and had great interactions with each other. An issue to point out was how Tsurugi's shifts between a driven, serious character and comic relief felt fairly jarring, but he too was enjoyable nonetheless. The worms were interesting villains, their 'Thing'-like gimmick and hyperspeed making them formidable foes- however, the paranoia factor around the aforementioned ability could have been utilized a bit more.
The issue with Kabuto was the pacing of its story, especially towards the end. The show spent too much time on comic, filler episodes (such as the ramen cookoff), and thus didn't have enough time to develop its crucial endgame. The events that set the ball rolling happened too fast and too late, and the revelation of the true antagonists and their motivations felt underwhelming. This badly ruined my experience of watching the show, and I felt it ended on a sadly insipid note. Even so, it's still worth watching.
Was this review helpful to you?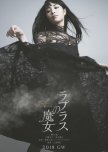 I watched Laplace's Witch twice, on the way to and back from a plane trip. While it wasn't a boring watch and had some admirable concepts, it was brought down significantly by poor pacing and a number of loose threads. Much of the film was pure talk, and thus it didn't effectively explore or bring out the potential of Madoka and Kento's foresighting abilities- furthermore, the final confrontation seemed rather tacked on. The acting was decent overall- Professor Aoe was a rather uninspiring protagonist but Madoka's outbursts of emotion felt quite profound and realistic. People have described Sota Fukushi as a bland actor but I felt that he tried hard to bring out Kento's anguish, with a degree of success. Overall, decent and somewhat interesting.
Was this review helpful to you?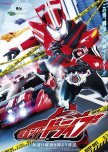 This review may contain spoilers
Kamen Rider Drive was a great series that had cool suit designs, a unique transformation device AND rider machine, and an energy-filled theme song. Tomari Shinnosuke and Mr. Belt were highly likeable and reflective of the series as a whole- sometimes light hearted and comedic, at other times dead-serious and intense. Likewise, Kiriko, Go and Chase, especially Chase, were all excellent characters with dark, but interesting, backstories.
What also struck me about this series were the Roidmude, particularly the main trio- initially appearing to be cruel killing machines, their backstories painted them as being sympathetic and nuanced- androids made to feel pain and suffering, yet treated as objects to be abused and disposed of by their owner. Thus, they were some of the better Kamen Rider antagonists that I've seen.
My main complaint with the series is that, approximately until the reveal of Chase's identity, the series seems to trundle along in a monster-of-the-week type way and seemed fairly uninteresting, to the point where I dropped it for about two months before tentatively starting it again. The first 15 or so episodes required a bit of patience to get through. That being said, the story really shifts into top gear after this, so don't be discouraged.
All that's left to say; "Nice Drive!"
Was this review helpful to you?