If you're still experiencing technical difficulties, please report it
here
.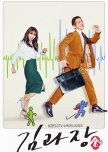 Chief Kim
68 people found this review helpful
If you're having any doubts about picking this up because of the lack of 'romance' tag or the synopsis or just anything, please throw all those doubts out of the window and watch this right now! I don't generally watch non-romance dramas, and I'm not a big fan of office politics or just politics in general, but I LOVED this! And believe me, so will you.
The words corporate politics put me off for a while, but then I finally picked this drama because of Gung Min. I wasn't familiar with any of the other cast. Now I can't believe I was about to pass this gem off!
Here are few of the reasons why I loved Chief Kim-
-Sometimes, it doesn't require an unique plotline to make a successful drama, but what matters is it's execution. A group of people fighting against the corruption in their organisation might not seem like anything new, but Chief Kim is executed brilliantly. Not to mention, hilariously.
-I feel like, with the given plot, there could have been a lot of crazy misunderstandings, what with him being a bad person at the beginning. But the writer chose to deal with that fact in a straightforward manner, instead of going round and round in circles. I'm really thankful for that because it made it way more enjoyable.
-I really enjoyed the pacing of this show. In a typical kdrama, things go well in the start, and then around the last 5-6 episodes, everything goes wrong horribly which doesn't get resolved until the last episode. But I felt that wasn't the case with this drama. The pacing was a bit more consistent. Good and bad happened throughout the drama, not at any specific timings/ episode.
- I legit loved every interactions between every characters in the drama. Whether it may be Chief Kim & Seo Yul, Seo Yul & Ha Gyeong, Chief Kim & Myeong Su, Chief Kim & Ga Eun and any many others, each one was immensely enjoyable.
-I'm a big fan of bromances. Well, who isn't, right? The main lead, Chief Kim, is surrounded by a lot of guys. There are number of bromances going on simultaneously. My personal favorite being TQ's Psycho & Gluttonous Sociopath. They are just sooo cute!
-The chemistry between the characters is really good. Not just with the leading characters, but also between the supporting characters.
-There might not be any romance, but you can still ship two particular characters (I'm not saying who), I know I did.
-The comedy is SPOT-ON. This drama might not keep you on the edge of your seat, but it sure will have you falling off off it- with laughter!
-Last but not the least; watch out for the some drama scenes parodies. I loved them, and I'm sure you'll too. I'm not going to say which dramas, 'cause that'll spoil the fun, but they were pretty popular ones.
I'd like to end the review by saying that I'm not a drama re-watcher, but I'd gladly re-watch any episode of Chief Kim any-day! So please, give this a chance!
Happy Watching!
Was this review helpful to you?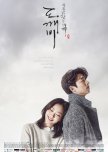 Goblin
97 people found this review helpful
Every moment of it indeed shined!
Goblin is a great drama. I went into it with low expectations, but I was pleasantly surprised, or more accurately, I was blown away. You can recognize a good drama by the way it makes you feel exactly what the characters in the drama are feeling. That's the way Goblin was for me, with each character, I laughed and I cried.
I'll TRY to keep the review sweet and short, so here are the reasons I enjoyed Goblin:
-The premise is unique. It's one of a kind. I haven't seen any other Kdramas with a similar plot-line to Goblin, so that was a plus point.
-The actors do a superb job. I could feel their emotions from across the screen. then again, nothing less to be expected from such a spectacular cast.
-The drama has everything, ranging from bromance, romance to mystery and suspense.
-The bromance is spectacular. One of the most epic bromance I've ever seen in a Kdrama. It made me laugh a lot, but it also had its heartwarming and heart-wrenching moments. Goblin and Grim Reaper's relationship is one of the best reasons to pick this up.
-The two couples- Goblin & Eun Tak and Grim Reaper & Sunny. Both couples had their own story. The sweet and cute moments of the Goblin couple & the sizzling chemistry between Grim Reaper and Sunny was enough to keep the 'romance' meter of the drama pretty high. You won't be able to get enough of the cuteness of Goblin & Eun Tak.
-The mystery of the characters. From 'the lady in red' to the king and queen, each episode just gave enough glimpse into their lives to keep us engrossed. It'll drive you crazy in a good way.
-Each minute of every episode was enjoyable. I didn't skip a single moment of any episode.
-The unexpectedness of the drama was really great. Just when you'd think you had something figured out, some twist would come along and surprise you. The writer sure did a tremendous job.
BONUS: Beautiful and addictive OST
I personally didn't find anything even remotely bad about it, but that's not to say other people won't, so here's a few things you should keep in mind before venturing into it.
-The age difference between Goblin [ (~939) he was 39 when he died and then immortal for 900 years] and Eun Tak (19).
-Comparatively less screen time for Sunny and Grim Reaper couple. But I suppose that's to be expected specially since the title alone indicates that Kim Shin (Goblin) is the main lead, so it's no wonder they get the most screen time.
-Worst product placement you'll ever see in a Kdrama. You might think I'm kidding but sometimes even the smallest thing can annoy you. I personally found those scenes amusing though.
So, to sum up- I LOVED this drama! Do give this one a chance, you won't be disappointed. Once you start it, chances are, you'll end up loving it. Happy Watching!
Was this review helpful to you?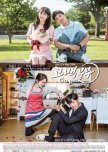 Go Back Couple can be considered a beautiful example of how you can take a not-so-unique premise, and still be able to make it into an amazingly heart-touching drama.
Let me tell you why you shouldn't shelf this drama aside as 'yet another time traveling drama'
- The series focuses on our main leads, who have been married for 14 years and are getting divorced. It stresses on the fact that marriage is not simply the happy ending, as it's normally shown in dramas. Throughout the whole show, little by little, we get to see what it was that went wrong with our OTP in the first place. The drama portrays the painful reality of marriage.
 - Going back in time to change one's past mistake might not appear to be a fresh idea for a drama. But believe me when I say this, that the execution is simply top-notch. This drama hits all the right notes for the viewers. This drama explores the question of If you could go back, back to the time before it all started, what would you do? Would you make the same decisions you made before? Or would you do something you didn't get to do before?
- This drama is just so beautifully realistic in it's approach. Whether it's the flashback scenes or back to the time 1999 scenes, every struggle, every problem, every situation that our leads face is handled in such a realistic way, that it's hard not to appreciate that.
- This drama is going to play with your emotions. And I mean this in the best way. One second, it'll make you laugh out loud. And the next, it'll have you tearing up. Specially the scenes of Seo Jin and Jin Joo with her mom will have you crying out loud. So better prepare some tissues, 'cause you're going to bawl your eyes out in every episode.
- The second lead syndrome is really strong in this one, there's no denying this. The first few episodes, (or in some cases, maybe throughout the whole drama) you're going to ship the leads with the second leads. Specially Nam Gil sunbae. He's simply...perfect. He's cute, kind, funny and well, always there for our lead girl. It's impossible not to fall for this guy.
- One of the best things about this drama, and one that I really loved is the narration by Ban Do & Jin Joo at the opening and ending scenes of every episode. I love how they start with something painfully honest, and end with something hopeful.
- Instead of asking yourself what does this drama has to offer you, question what doesn't it has to offer you. My answer- Nothing! Yup. Might sound unbelievable, but it's true. And you'll realize it too. This drama has everything from comedy, romance, friendship to slice-of-life and nostalgia. Every genre is balanced  enough to give viewers an unforgettable watch.
- The OST is just beautiful and melodious. I have had plenty of dramas where I liked or even loved the OST, but this is one of the few rare dramas where I was moved by the songs. They are just so good and so fitting. My personal favorites being 'Dream' by Lucia & 'Wind Song' by Sohyang.
After reading my review, you might think I overused the word 'beautiful', but honestly, that's the only word I can describe this drama with. It's beautiful. It's heartwarminlgly and hearwrenchingly beautiful. So I sincerely hope that you give this drama a chance.Happy Watching!!
Was this review helpful to you?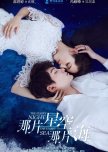 Some dramas just click with you. It doesn't even have to have a spectacular cast or an intriguing storyline (both of which, it had). I don't normally watch C-dramas, but the reason I ventured into this was because I'm a big fan of fantasy dramas and the plot looked interesting. I wasn't expecting anything, but boy, was I surprised. It was love at first sight for me. I was hooked from the first episode. I'll try to explain why-
For fantasy drama lovers like me, the premise of the drama is interesting. It is by no means, unique, but nevertheless exciting to see. It was one of the dramas I looked forward to every week. And I'm glad to say I really really enjoy it (well 98% of it anyway, for the remaining 2% I wanted to find the screenwriter and kill him/ her, lol)
Despite it not being unique, the drama was able to elicit the right emotions from me, which truthfully, only very few dramas are able to do. I loved the hero, I hated the villain- it was just the way it's supposed to be.
I specially liked Wu Julan's character. FSF did such a wonderful job in portraying him. He's definitely not just another beautiful face! And the way he would smile (although it happened rarely)...*swoon*
The main couple was adorable. I was so so much invested in them. The way they slowly but steadily grew closer. I loved every minute of their screen time! Even the secondary couple had me intrigued to see how their story would unfold.
The female lead's acting was a bit awkward at times, specially in crying scenes, but I grew used to it with each progression of episode.
All in all, I enjoyed this drama very much. The ending was a bit disappointing (to say the least), but I enjoyed the remaining so much, I can't really hate the drama for it.
The OST of this drama was also really good, specially the ED song 'Echo'.
Do give this a try!
Was this review helpful to you?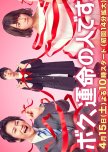 I simply started this drama because it seemed like a rom-com with a perfect twist of fantasy. And fantasy dramas have a way of pulling me towards them like no other genre.
When it comes to J-dramas, I would fall into the 'beginner' category. So while I won't be able to tell you how good or bad it was as compared to other typical J-dramas, I'll try my best to tell you what I enjoyed in this drama.
THE STORY:
The plot-line of the drama is certainly a unique one. It's not everyday you see a drama where God Himself appears to help two people fall in love.
The drama follows Makoto who seemingly has the worst luck when it comes to women. It's not until a person claiming to be God appears before him that he finds out why. According to God, Makoto's bad luck in women is because he hasn't met his 'soul-mate' yet. Imagine his surprise when he finds out that his destined person works in the same office building as him, and they have met several times before, even without both of them knowing. Now, when it comes to making her fall in love with him, well, that's no easy feat, giving the fact that she cringes at the word 'destiny' alone.
THE CHARACTERS:
There are 3 main characters for this- Makoto (male lead), Haruko (female lead) and God.
-Makoto's character was a dedicated one. He was ready to do just about anything to make Haruko fall in love. And not just with her, his efforts to win over Haruko's dad as well as her best friend, were really commendable.
-Haruko's character may seem a bit annoying, at first, given that she pushes away our main lead repeatedly, when we know that he's such a good person. But try to imagine the situations from her perspective. A stranger comes along, and says stuff about them being 'destiny', her reaction was completely logical. Ofcourse, the circumstances in which her previous relationship ended, sure didn't help the situation, either. Despite of it all, she came to know him as a person and finally
-God's character was....awesome. He was my favorite character in the drama. And that's all I can say without spoiling anything.
-The supporting characters like Sadaoka, Sekihara, Mitsue etc, were also really interesting to watch. Specially their comedy parts.
THE PACING:
-The drama consisted of only 10 episodes. And the pacing was good.
-The twist they pulled out in the last few ep...Did not see it coming. It was perfect.
-
THE CON(s):
- Even though I understood the decisions the female lead male, her character was still somewhat frustrating. It just felt like her indecisive phase stretched for a bit too long.
-Unfortunately, for me, the bromance eclipsed the romance part of the drama. Although, that's not to say that the romance part was not interesting. But more like, I loved the bromance way more than the romance.
-This one is not really a con, but I wish they'd shown more of Ichirou in the last ep.
All in all, this was an enjoyable watch. I hope you give this a try.
Happy Watching!
Was this review helpful to you?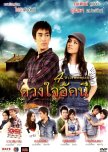 You might think that I overrated the show a bit. I mean 9.5 is pretty high. I do feel like I may be a little biased because-
-This is my first thai drama ever.
-And I'm a sucker for this kind of storyline. Seriously, I love those stories where the MCs hate each other at first and then fall in love together.
As apparent from the synopsis above, Duang jai Akkanee is a modern day version of Romeo & Juliet.
The basic storyline of the show is that Fai (male MC) and Jeed (female MC) come from families that hate each other. And at first, they share that sentiment too. But overtime, they fall in love.
It might not be the first show to implement the 'enemies-to-lovers' storyline, but believe me, it plays it really well. The actors are really natural.
At first this seemed like a typical rom-com, and it is, no doubt about it. However it also shows serious obstacles that our MCs have to face. It features the terrible problems of gambling, fraud and it shows how much pride can affect our lives for the negative.This show features people with real problems and not just ones that never actually happen in real life. PLUS, the main couple are just sooo cute, both Jeed and Fai.
As to why I loved the show (aside from all the aforementioned reason) : I loved the fact that, even through all all of their bickering, the OTP still had so many cute moments and the fact that they were together for the majority of the drama. It was always them fighting against the world. And it's not the misunderstandings never occurred, but when they did, they were resolved very quickly. The other party was always open to reasoning and logics, and just listening to the person they loved
Only fact I was bothered by was the fact that everyone took the act of rape very lightly, joking abut it and all. Personally, I pretended it didn't happen (to that extent). It was for, like, a single episode anyway.
Just a note, THERE IS NO RAPE in this drama!
Happy watching! :)
Was this review helpful to you?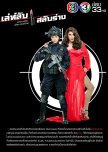 Leh Lub Salub Rarng was a drama that I'd been looking forward to, ever since it was announced. Partly because of NY, and partly because of the promising storyline. And despite having high expectations, I'm glad to say that I enjoyed it. For the most part.
PLOT: This is a lakorn about two people who are far from the ideal image they put on for others to see. One is conceited and self-absorbed, while other is unfaithful and looks at women as an object. The story is about how heaven punishes them for their sins by switching their souls. They panic, they cry, they get angry, but eventually decide to accept the fact that they had to live like that until they could go back to being normal. Both try to act each other's roles but not very convincingly. Going through all the obstacles make them learn to trust, respect and eventually love each other.
The highlight of body-switching dramas, for me, is the comedy. And the actors delivered it perfectly. Specially Nadech & Yaya, since the comedy scenes were mostly with one or both of them. And Mor, can't forget him. He was really funny, a good supporting actor. The drama, however, fell short in the romance department.
CHARACTERS & ACTING:
Petra Pawadee (Yaya) is a superstar, the 'Pearl of Asia' to be exact. To the world, she is the picture perfect nang'ek, and everyone loves her. But in truth, she is too arrogant of her beauty and her achievements. So much so, that she thinks everyone, form her manager to her costars, is below her. Yaya portrayed her character perfectly, specially after the switch. The 'manly' Petra was hilarious to watch. The way she walked in her heels, her monotonous and wooden acting that had everyone's mouth left agape, her interview- everything was done perfectly. Her actions scenes were flawless. This role just reaffirmed my love for Yaya.
Captain Ramin (Nadech) is a police officer, who risks his life to save others. But he's also a playboy, who likes to sleep around while already having a girlfriend. There was a time or two, or maybe more, when I actually wanted to punch him, mostly when he would lie to his girlfriend without breaking a sweat. There were two things that kept me going. First, that it was Nadech. And second, because the character development was the main plot of the drama. And the fact that his character annoyed me just showed how good of a job Nadech was doing. Fortunately enough, my annoyance didn't last long. Because the focus of the drama changed from establishing their faulty characters to showing us how they managed the body switch. Answer? Hilariously! Nadech as Petra never failed to crack me up. From the tone of his voice, his ridiculous outfits to his feminine way of walking, everything had me laughing out loud. Nadech did a brilliant job pulling off both characters.
Akom (Tor)...is a sweetheart. He's Ramin's subordinate as well as his friend. It's obvious that he is in love with Ramin's fiancée, but he never lets it show. My one complain about his character is that I wished he actually did something, anything except daydreaming. He did that a lot.
Nok Yoong (Ice) is Ramin's fiancée. The girl who refuses to see the faults of her boyfriend, even if the evidence is right in front of her eyes. Realistically speaking, if faced with a similar situation, I'm sure a lot of people would probably react that way. But that doesn't mean that it wasn't, sometimes, a bit annoying to watch. A bit annoying side characters like Aum, Tom, Ji-eun. Useless and pretty irritating.
OST: Both songs on the OST were good enough. Although nothing great, it was still an OK listen.
THE NEGATIVES:
- The romance factor doesn't really set in until the very later episodes. And even then it's not very well pronounced.
- Somewhat sloppy editing and directing. It had the potential to be a lot more, but at some points, fell short.
- It was too short. Given only 10 episodes, no matter the duration, the drama wasn't able to explore other characters other than the main leads. Hence, some characters aren't very fleshed out. They didn't have enough time to show exactly HOW much the leads had changed. Not to mention that the story seems rushed at certain points.
-The ending is somewhat...unusual. It didn't really work for me, but it could for you, so go in it with an open mind.
THE POSITIVES (a.k.a why you should give this a chance):
- The whole vibe of this show is so very different from a typical lakorn. Ofcourse, typical lakorns are just as, or sometimes more, interesting to watch. But if you're looking for something different, this is for you.
- NY did such a tremendous job, and I just cannot praise them enough. And their chemistry is as awesome as ever!
- It will have you laughing out loud at the lead's actions. They are both hilarious!
- With only 10 ep, it won't take much of your time. If you're looking for a short (as compared to other lakorns) watch, this is for you.
That's it for the review. I hope you give this a try! Happy Watching!!
Was this review helpful to you?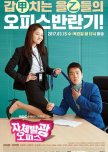 What's the one thing that every person fears the most? Death. And when that fear is taken away from you, for whatever extreme reasons, what do you do? You let yourself loose. You say and do things that you might have never done before. And that's exactly what happens with Ha Won.
Honestly though, Radiant Office is not solely focused on the decisions that you make when you know you're going to die soon. In it's core, this drama is more of a corporate politics drama. But even that's not all it's limited to. It's a drama about friendship, about making it on your own, about telling yourself not to give up even when you've lost all hope, it's about second chances, and a lot other significant issues that people face in their life. However, instead of delving deeper into the emotional and not-so-emotional aspects of the drama, I'd just like to just point out the reasons why I enjoyed this show. So, here goes-
-First and foremost, it's because of the male lead. After watching the first two episodes, I was afraid the male lead was going to be a typical jerk one. Turns out, I couldn't have been more wrong. Yes, he starts out as a jerk, but he changes so much. He actually turned out to be a really kind and caring person.
-Ha Won's character is very relatable. A job is not something that's handed to us as soon as we graduate, we have to work for it. But what if it doesn't matter how many times you try, you can't seem to reach your goal? Ha Won can't get a job even after trying 100 times. Her thoughts, her actions, her decisions- everything is portrayed so realistically, that it'll appeal to the audience.
-I loved the trio. They didn't exactly meet in the most preferable situation, but their friendship was one of the best things about the drama. The way they stuck with each other, it was so heartwarming. Even in the situations where they had to compete with each other, they never let it get in the way of their friendship.
-The lead couple was very cute. They went from hate to respect to tentative friendship to finally, something more. I loved it every-time they would have these little moments. One of my most memorable one is where he gives her the secret thumbs-up. It was beyond cute!
-The second couple- Ji Na and Ki Taek, had their charms too. Ji Na, for one, was a character that evolved the most, in the drama. Their relationship grew so much throughout the series.
-Chief Park's innermost thoughts were one of the most hilarious moments of the drama. It sounds so random, but I don't know, I found it really funny.
The could've-been-better(s):
-I wish the romance was a bit more pronounced. I understand that this is not primarily a romance drama, but well, the heart wants what it wants, right?
-I feel like Kang Ho's contribution towards the story wasn't as much as the other characters. To me, it felt like, his character wasn't as fleshed out.
-The last episode seemed a bit rushed. While the major issues were resolved, a lot of other things weren't.
So, that's it for the review. I hope you give this drama a chance.
Happy Watching!
Was this review helpful to you?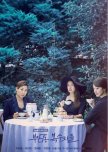 Never would have I imagined that a drama about taking revenge could be this fun!
I simply started this drama on a whim, this was never originally on my PTW. But I'm so glad that I decided to watch it, because otherwise I would have missed out on such an epic drama.
Why you should give this a chance?
- One of the reasons I was hesitating watching this drama was because I thought it would be too "serious" for me. But like I said, it turned out to be really fun. There's still an underlying tone of seriousness, which is important for the show, mainly because it deals with subjects like infidelity, bullying, domestic violence etc. However, instead of having the dark, sombre energy that I first expected going into this series, this has more of a vibrant energy. Which might be easier for viewers to get into.
- The main characters: 3 strong women, and 1 country boy.
Jung Hye is a chaebol daughter, who is a straightforward and composed woman. Yet there's this vulnerability and innocence about her.
Mi Sook is a calm and subdued housewife, whose husband is a famous professor. She's probably the most rational one amongst all the other members, and never lets them go overboard with their revenge.
Hong Do is the eldest member of the Bok Ja club. She is the most courageous one amongst all the other members. She' always takes care of the other members, like her own family.
Soo Byum is the maknae of the group. Through various circumstances, he later on joins in the club too.
- The sismance is so strong here! Despite the fact that they have completely different personalities, they become a family together. They cheer each other on, they rely on each other, they support each other. Their relationship is one of, if not, the best thing about this drama. The Bokja Club unnies have become my favorite sismance!
- This drama is #SQUAD-GOALS! Although these four people met randomly, they had crazy good chemistry with each other. I loved how well they worked together. Each had their specefic roles. The witty one, the courageous one, the reliable one, and the straightforward one. Together, they formed one of the best squads I have seen in a drama. They came up with so unique, interesting and just plain awesome ideas to take revenge. I loved this squad!
- There's even a minor bromance going on with Hee Soo & Soo Byum, which I found adorable. And there are hints of romance speckled in too, just in case you were wondering.
If you're like me and for some reason hesitating to watch this drama, my advise to you is- give it a go. You never know, you might just come to love this like I did. I personally think this is one of those dramas that you shouldn't pass off.  So I hope you give this drama a chance! Happy Watching!!
Was this review helpful to you?