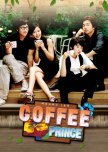 Story: It's the perfect gender-bender, honestly. Go Eun Chan is so stubborn and tom-boyish it's impossible to see her as a girl. She's outrageously caring and willing to do what ever it takes to keep her family aloft. It's not just her trying to keep her family out of debt that makes the story great: It's the love triangle. Eun Chan likes Choi Han Sung (Han Kyuls cousin) who is still in love with Han Yoo Joo, even after she left. Han Yoo Joo still loves Han Sung but can't seem to leave Han Kyul alone as well. There's more love triangle drama later on where there hearts change but I don't want to spoil it. It's amazing how this is a comedy with all the drama that's going on, but it is and it's very funny.
For me it didn't seem dragged out or as if they added random events just to make it longer. It was a perfect and very funny drama that you'll love.
Music: Just like Antique Bakery the music here is classical and beautiful. Nothing over done or exaggerated. It all sets the mood perfectly.
Cast/Acting: Everyone was brilliant. Especially Yoon Eun Hye who looked and acted just like a boy. As for the other actors, nothing felt forced, exaggerated or over the top. I have no complaints.
Lee Un, who played Min Yeop, was great. His character was funny and sincere, just like his acting. May he rest in peace.
SEE MORE DRAMA AND MOVIE REVIEWS HERE: http://dramadevoted.tumblr.com/
Was this review helpful to you?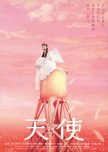 Angel
1 people found this review helpful
Story: I was a little interested when I read the description, but still a little wary about watching it. So I put it on the back burner and every time I was browsing for something to watch the poster would catch my eye. It sounds like a religious movie about finding love, but it really isn't. There isn't anything religious about it, other than the angel that is, and the angel doesn't talk at all!
I wasn't expecting anything when I sat down to watch this movie, and it's a good thing I did that. Even with no expectations this movie was a let down. There isn't much of a plot to begin with. Some angel, who doesn't talk or even have a name, just shows up one day and follows follows our main characters around, who you find out are all connected somehow. First there is Kato, who works in a convience store, and seems to really want a girl in his lonley life. Chii and her father shop at Kato's store a few times. It's just the two of them and her dads girlfriend, a librarian at Mizuho's high school, who says she doesn't like kids. Mizuho, whose friends turned on her, is now subjected to bullying and doesn't seem to want to keep living. Lastly, living above Kato are these two sisters, one runs a catering business and the other one drinks and mooches.
While each of the characters stories are interesting this movie really wasn't interesting. Each character has problems they want to overcome and can't seem to do it on their own. Kato just talks to the angel and let's her drink while he helps a cute girl find her cat. The two sisters don't even have a significant role in the movie other than wondering who drinks their alcohol. With Chii and Mizuho I can see where the angel would be helpful. Chii is worried about her father and after seeing her mother leave, doesn't want to see his girlfriend leave. Mizuho actually wants to kill herself at one point. When the angel is with these girls there seems to be a point to the story.
Mostly it's just an awkward angel floating around, not talking, and touching things curiously like a three year old.
Music: It wasn't too bad. Instrumental and calm most of the time. It really reflected the atmosphere of whatever was happening.
Cast/Acting: I didn't mind the cast or acting very much. It was the characters I had issues with. Like how the angel was like a three year old, exploring and floating around people. She didn't do anything but follow them. Fukada Kyoko, who played the angel, did a good job with that role.
It was also nice to see Sato Megumi be a nice average girl for a change. The last show I saw her in was Hana Yori Dango where she played the snobby rich girl Sanjou Sakurako.
Rewatch Value: 4
READ MORE DRAMA AND MOVIE REVIEWS HERE: http://dramadevoted.tumblr.com
Was this review helpful to you?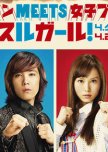 Story: The plot sounds like a great story. It's unique and interesting, at first.
I was thrilled that Lee Hongki was in a Japanese drama. His performance in "You're Beautiful" was so cute and funny. I thought this drama would be similar in the sense that he plays such a cute character in both dramas and thought a funny sort of romance would blossom between the two main characters. If you are expecting that like I did, don't. Even though there isn't any romance in the drama. But don't be discouraged, with the flaws there is an okay drama. It is hard to overlook the Mary Sue/Gary Stue leads (I don't blame the actors for having bad characters). At least once, sometimes twice, an episode Ji Hoo gives this huge and inspiring speech that just lifts everyone's spirits into the air and revives all hope that was lost. His character is just so perfect it is unbelievable. I found myself skipping past those speeches because I knew that, afterwards, that everything would be perfect again.
Now don't get me wrong, I don't hate the drama. I rather enjoyed watching the struggles of the Shiratori Wrestling Gym as they tried to overcome their debt, win the Muscle Girl Cup and help Ji Hoo find his mother, who abandoned him in Korea. There are heartfelt moments that are nice and sweet as well as moments that had me itching in anticipation and holding me in suspense. Those moments were few, but they were great.
I guess it is because this is such a happy drama, that I was kind of put off. This is a good drama to watch when you are down and looking for something cute.
Music: Only one song made an impression on me and it's the beginning and ending theme that is sung by Lee Hong Ki himself. It's got a nice tone to it and even though they use the song so often in the drama, I never got tired of it.
Cast/Acting: Lee Hong Ki was the best actor there. He IS the show. His emotional and facial expressions were perfect and I found myself laughing every time he was on. Despite having such a Gary Stue character. It's because of his acting that I didn't drop the drama. If he was not the male lead, I wouldn't have watched it. To be honest, I don't think Ichikawa Yui, who plays Azusa, can act at all in this drama. She did alright but everything felt forced to me. There are times where Aya Vanessa, who plays Mai a female wrestler, forced her acting as well. Most of the time she seemed so sincere it looked fake. Akai Saki, who plays Himawari, a female wrestler, was the best actress. She seemed to know how to play upset and happy without forcing it or over doing it.
READ MORE DRAMA AND MOVIE REVIEWS HERE: http://dramadevoted.tumblr.com/
Was this review helpful to you?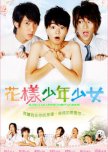 Story: You can't really compare this to the Japanese versions, mainly the first, because they're both different. The Jversion had a lot of competitions (eye candy too) and many, many exaggerated moments. You really see the serious side of the whole story in this adaption. The producers focused more on getting Quan to high jump, on Xiu Yi questioning himself and Rui Xi trying to get through everything. Rui Xi is a loveable character that kind of got on my nerves at times. She seemed too sincere and too innocent at times. It's one of those dramas that you have to push through till the end, but it's not that bad.
Music: The main theme is one of the best C-pop songs I've heard. It's very catchy. Ella, who played Rui Xi, belongs to the group S.H.E, which sings the song.
Cast/Acting: I can't blame Ella for having such a sincere and innocent character. I do love her exaggerated facial expressions. I think they added something to the show. Jiro Wang, though, takes the award for being the best actor from this show. He was the only one I truly liked and looked forward to seeing.
SEE MORE DRAMA AND MOVIE REVIEWS HERE: http://dramadevoted.tumblr.com/
Was this review helpful to you?
SEE MORE DRAMA AND MOVIE REVIEWS HERE: http://dramadevoted.tumblr.com
Story: If it wasn't for Mizushima I wouldn't have watched it. Quite frankly I wish I didn't. While the plot lines for each episode (roughly 20 mins each.) seemed okay … it was kind of bad. When you watch this the plots seemed a little underdeveloped and too fast paced. A lot of the acting was forced and even though Mizushima is playing three different roles, they all seem kind of alike. Only masked by different professions. I see what they were trying to do with this mini phone drama, but it could have been a lot better.
Music: What little music plays is short and classical. It sounds nice but kind of doesn't fit.
Cast/Acting: Like I said the acting felt forced and underdeveloped. As if the actors didn't have time to fit themselves into their roles and were just acting for the sake of acting.
Was this review helpful to you?