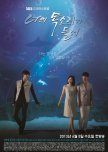 Can I just say that whoever doesn't watch this, needs a whopping!!!
When I started this, I never thought I'd like it this much, I thought it was just other drama to pass time with, but I was sooo WRONG!! the first 10 minutes grabbed my attention and I couldn't stop watching after that. The story is really unique, whoever heard of Justice with a twist of mind reading?? Every moment makes you guess and wonder whats going to happen!! I mean legit you really don't have a clue on whats going to happen next, it can go in that direction or the other, you have to just watch and wait, which personally kills me!!. The Acting is perfect,some people have a problem because the women is older, but trust me even though the main leads have an age gap, you really don't see it because their chemistry is shining threw the shine,The main guy is MANLY!! Watch it and you'll know what I mean. The Music is really catchy, it fits with every scene well, and I don't usually rewatch dramas, but this one is an exception for me,that's how good it is.
*** GOO WATCH NOWW!! YOU WILL NOT REGRET!***
Was this review helpful to you?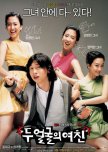 This movie was both funny and heartwarming.
Story
the story is unique,this is my first time coming across this kind of movie,there where times where i laughed so hard i couldn't breath and there where times i had to pause and cry.
Acting?cast
the acting was good,the main girl really played her part out well,she made you really love each of here characters. the main guy was hilarious!and really made this movie shine.
Music
there really wasn't any music.
Rewatch value
its a good movie, but not something you would want to watch over and over again.
Overall
I would recommend anyone to watch this because its worth it,its one of those movies that leaves u with a warm feeling after its done.
Was this review helpful to you?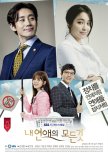 Great Drama :D
The story is different, its not your typical Korean drama,it has a variety of genera's. I don't know how they do it but the writers balance it perfectly between comedy, politics,drama,and of course romance! There aren't really any OMG evil antagonists in this story but that's what makes it unique all the characters get along in one way or another, It really gives of the same vibe as the drama Protect The Boss. The Acting and cast are really good! some people choose to ignore this drama because the main guy isn't "handsome" enough, well they're losing out because he is handsome and on top of that portrays his character perfectly, I really cant imagine anyone else playing the part but him. I've seen all the main girls work and I absolutely love her! she shines the best in this drama. The supporting cast is hilarious! its soo good because they all have a side romance which is cute! The music is soooo addicting, it matches with the drama and actually makes it better. I wouldn't rewatch this now but maybe in the near future when i forget everything.
** If you haven't started watching this go now! trust me you wont regret it!!
Was this review helpful to you?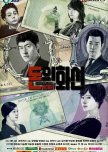 THIS IS THE BEST DRAMA EVER!!!
I really haven't watched something this thrilling in a while. Every episode keeps you on your seat wanting more. The main character goes though a lot and I'm glad the writer is letting him have his revenge, the bad guys are as always EVIL!!I mean how could humans be that greedy, their more like beasts in this drama, you really get a kick out of seeing them being fooled and played though you just have to have patience. The romance between the main leads is goofy, and that's a good thing because you always enjoy watching their progress with each episode,their chemistry is amazing too!!
Acting/Cast
JUST OMG!! you have to watch the drama to get that,I've seen a lot of the main guys work but this is his best by far. all the characters are really good you can really tell who they are.
Music
ADDICTING!!!! it really fits with the dramas atmosphere.
Rewatch Value
The reason i gave it an 8 because the thing about this drama is the surprises and shocking twists and if you know them the second time watching the drama, it wont be as thrilling, but maybe when i forget years from now I'll diffidently watch it again!
Was this review helpful to you?