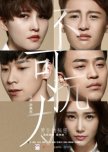 Plot
After 6 years spent in England, Xie Yan (XY) returns back home. He immediately comes to find Shu Nian (SN), who resumes his role of a servant. In a sense, the two revive their childhood days after a long separation. However, SN does not seem happy about XY's return.
What turn will their relationship take next?
Overall, the story was not exaggerated, but somehow emotions are conveyed very well – sense of injustice, annoyance, care, worry… One can feel them all very strongly during the movie.
Characters
- Xiao Nian - unlucky orphan with a great heart. Very good at hiding his feelings, after years of service he became very proficient at obeying orders, quietly accepting his fate.
- Xie Yan – selfish, dominant, possessive, but deep down also caring.
- Jiang Yao – not shown in great detail in the movie, but seems to fail to understand love.
Great actors, very natural acting.
Music – fitting, but not very noticeable or particularly good.
Other comments
- XY was too dominant, which makes the relationship become abusive, especially at the beginning. However, one might argue that by showing this characteristic so clearly, the movie emphasises that this is a problem.
- The development of their relationship could be shown in more detail and in greater depth.
- Also, the movie contains a really interesting theme of an orphan, who basically becomes a servant to the heir of his adoptive family. The aspect of SN's loyalty and servitude is clearly shown, but maybe this could be expanded upon further.
- Some moments were a little difficult to understand, but that might be due to the quality of subtitles.
Generally, a really interesting and good movie.
Would especially recommend it to those who:
- like BL movies
- are not typical BL audience, but are looking for a romance movie with an interesting plot
- are interested in stories of orphans
Was this review helpful to you?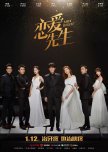 This could have been a great light, entertaining drama. I had high expectations, but to a large extent, the drama failed to deliver.
PLOT
The premise was good – in a series of unfortunate events, a girl loses everything that she has been working for. All because of one man.
The first few episodes were fun to watch – caricatural, entertaining. The early mid-episodes of the drama were more melo-dramatic, but also in a good way. As usual, things started to go downhill in the second half – the funny incidents were gone and instead we were greeted with some unnecessary angst and no more innovativeness…
CHARACTERS
For most part, all the characters were stuck in their own ways of dealing with things. However, towards the very end most of the characters suddenly underwent a 180 degree turn. This seemed really unexpected – there were no events leading up to the change, no gradual character development… Not to mention the personality of the male lead… I found his behaviour understandable, but it was rather annoying to watch how he put others before himself, sometimes in a very silly way.
CHEMISTRY/ROMANCE
It is hard to judge the chemistry between the leads. I would say that it was rather good, BUT more on friendship terms. Without spoiling (please refer to some of the comments below if you want to know more), I would even dispute whether this drama even falls under the category of 'romance'. It was definitely about love, but the romance didn't develop according to the typical 'they meet each other, fall in love and progress with things' scheme of things. If you are watching for actual romance and some skinship, I would advise you to forget about this drama.
On the plus side, I really enjoyed female lead relationship with male lead's father – quirky, fierce and fun to watch!
I was satisfied with the acting – it's just a shame that such a great bunch of actors was not put to a better use!
OST was mostly unremarkable, but fit well with the events.
Rewatch value – close to zero for me.
In summary: could have been a great drama, but turned out to be a passable drama, with an underwhelming plot and character development.
Was this review helpful to you?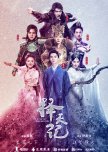 Ever wondered whether what happens in our life is already predestined?
That is the underlying theme running behind the events in this drama.
There is CCS, a young man destined to die by the age of 20.
There is XYR, a saintess whose 'match made from Heaven' is a disciple with the blood of a dragon.
There is Nanke, a demon princess who no one cared about.
There is Guojiao Academy, which has been closed due to traitorous acts of its members.
It might seem that the events will follow its natural path, but the characters remain persistent in their endeavours… Who knows what the final result will be?
PACE
This is an epic drama, which sustains its quality throughout the series. It seems to me that there are three main types of dramas: ones which are slow to begin and escalate to a massive havoc/excitement towards the end, ones which begin very well and dwindle towards the end and, finally, ones which keep you interested from the beginning and keep getting better. This drama falls into the last category – I felt that this drama had a 'period' of a few episodes: every 3-5 episodes there will be a major event to which all previous events led – that event/difficulty will disappear/be resolved and soon another one will appear. Having said that, I must say that the first dozen or so episodes was the most interesting to me – but that is because most of main character development took place then. Exciting events keep happening until the very end though.
PLOT, CHARACTERS AND ACTING
The plot itself is very interesting. CCS, a boy who grew up in a remote settlement sets off to the capital to change his destiny. He meets a group of talented, devoted and influential friends, as well as some formidable enemies.
All the characters are very interesting and have a story of their own and many of them change during the journey – we get to experience things like betrayal, following temptations vs upright attitude, responsibility of bringing glory to one's family, striving for the best in spite of no one believing in the possibility of success, and a fair dose of unrequited love.
This drama has to offer a lot of different flavours: bittersweet mixture of a little silliness (Luoluo is great! Same goes for 36…) and some very serious struggles and moral dilemmas. All the main actors were great. Some were slightly caricatural (like Janice Wu, who, as I said, was adorable), but it all fit the purpose.
There were few annoying(ly evil) characters, but they had minor roles which mostly only lasted a few episodes. Some accuse the main female lead of too few facial expressions, but I think that her acting was not unnatural and suited her role as a saintess. I think that Luhan did a great job – he was pensive and sharp at the same time. Final note - whilst romance was present (and there were a few other potential/existing pairings), it was not the main focus of the drama (as opposed to friendship, wisdom and power), so I do not recommend FotD if you were to only watch it for the romance.
ESTHETICS
Most costumes were really impressive (though there are scenes when their shoes appear slightly funny). The filming locations/landscapes are worth to become tourist attractions (if they truly exist in real world…) – some of them were absolutely breathtaking! The animations were fairly simple (I think that most of the flying was done with wires), but it all remained relatively natural.
MUSIC
The soundtrack was great – I was a little sceptical of the opening song, but grew to like it over the 52 episodes. A really nice aspect of the soundtrack was that it used the same tune every time when some grand spiritual practice events took place – it added grandeur to the moment…
LANGUAGE
A note on language: probably quite typically of xianxia dramas, this drama uses quite archaic/formal language and has a lot of drama-world-specific vocabulary. But it is not terribly varied, so if you have an intermediate grasp of Mandarin, you can give it a go (though the conversations in the royal court might prove difficult). But I would hope the outstanding few episodes will get subtitled soon! Overall, a very nice, well-rounded drama. It might not be a masterpiece, but it shows solid effort from all aspects – from plot and acting through costumes and sets until music.
Was this review helpful to you?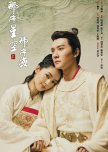 SUMMARY
A love story between a human and a merman king. Includes an element of gender-bending (at the very beginning of the series), prominent vengeance plot and a few other cute pairings between other characters.
NOTE: This is a prequel to The Starry Night, the Starry Sea, which is set in modern times.
If you haven't watched season one, I would recommend watching this one first, because otherwise you would know the outcome of S2.
PLOT
I would say that it is a mix of innovative and typical elements. The creative side of the drama is that the main male lead is a mermaid (or rather a merman). However, quite a few aspects of how the plot is executed are very standard for the land of dramas. Also, there is not much variation or unpredictability in how events unravel. The drama remains interesting as episodes progress (and there can be a lot of angst/anxiety involved), but I wished that some of the characters could change their behaviour, because it makes the drama a little monotonous.
On the plus side, there are quite a few side characters, each with their own little story (there is a really funny couple, a tragic couple and a few other characters that we get to know during the course of the drama). Besides main and secondary pairings, there is also an aspect of brotherhood, loyalty and friendship between various character groups, all of which enhance the plot.
ACTING
In short; good, but not breath-taking. Quite a few viewers seem to complain about the female lead. I think she was just ok. I would say that, in turn, the male lead could be accused of having too few expressions.
MUSIC
Generally very good and fitting the situation. Includes a few songs (Zhou Shen is one of the singers!) and some instrumental tracks as well.
Was this review helpful to you?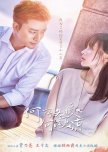 My opinion in short: lukewarm, but pleasant drama. Nothing too special, but nothing wrong about it.
PLOT
This drama is about a girl, Jie An Jie (AJ), whose father is a rich entrepreneur. However, her life is nowhere as easy as it may seem - due to unfortunate events she was in exile for six years, experienced a car accident; first lost her boyfriend and then was abandoned by someone who took a really important place in her heart.
The premise of the drama is really good - we get to follow the struggles of AJ as they are unveiled throughout the drama.
The thing that bothered me about the plot (I will refrain from spoiling) was that there is one important fact that AJ does not know about - but any viewer can guess it within the first few episodes; most of the other main characters find out about it somewhat later, but she does not find out until much later - at which point, whilst it does have an impact on her, it seems like quite an anti-climax. I think that the script did not make the most of that aspect of the story.
Also, the plot did slow down in the third quarter of the drama... I would say that skipping a few episodes around that time might be a strategic move (unless you enjoy the side plot which gets a lot of attention at the time).
CHARACTERS
Another thing is that I found AJ's character rather weak, especially with regard to interpersonal relationships - most of the time she escapes from problems or at best shows a passive attitude. Though in fairness, she also shows good character development in other areas, as she makes substantial efforts and progress both in her work and art.
The main lead character seems in order, but I could not quite help but wonder what made him so interested and devoted in AJ... He is really talented and fierce in his work and really gentle and caring in love - pretty much an ideal combination!
The other characters were fine - AJ's brother, Piao Zheng, was a lot of fun to watch - he cared about AJ a lot, but also had an interesting and entertaining love story.
There was also some valuable character development to be seen in other characters (I shall not spoil) - during the course of the drama some of them realised their mistakes and corrected their ways. Though it was a little annoying that they usually did it when it was already too late to reverse the effects of their actions... I guess that it is more heart-clenching and educational that way.
There were also some other pairings in the drama. Though I found it weird that one of the really side characters suddenly became really prominent around 3/4 into the drama. He appeared for a total of about 3 minutes in all previous episodes and suddenly his love story and problems at work became the main focus of a few episodes, at the expense of the OTP (who hardly appeared at all!), which added to the dragging nature of the third quarter of the drama...
A cute, but sometimes overused aspect of the drama is that similar situations seemed to be happening to a few people at the same time - for example, we have one couple experiencing some problems - a scene later: similar thing happens to one of the other couples... This was applied to some important events, but sometimes would involve something as unimportant as multiple characters being in restaurants at the same time.
ACTING
I was pretty satisfied with regard to acting - my main regret was that AJ's character was not as interesting as I would have liked it to be for Wang Ziwen - she is such a versatile actress, but it seemed like this character was a little too bland.
MUSIC
OST was appropriate, though as far as I remember did not include too many songs. The two songs that it did contain were pretty and nostalgic.
OVERALL
I enjoyed watching this drama, though it was far from being among my favourites. It was pleasant to watch, had some weaknesses (the major one being the script - such a missed opportunity!). I would give this one a go if you have nothing else to watch or if you are looking for a nice, entertaining, neither summery, nor wintery, lukewarm drama.
Was this review helpful to you?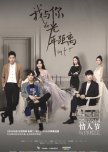 This drama was very pleasant to watch – if you like modern dramas and are into 'supernatural' story line (similar to e.g. My Amazing Boyfriend or The Starry Night, The Starry Sea), then I would recommend this series to you.
PLOT
Interesting: immortal girl trying to find another incarnation of her first love.
However, although enjoyable, the story didn't flow as well as it could and the developments seemed a little rapid/disjointed at times. On the plus side, there were no obvious annoying or out of place events.
CHARACTERS
I dare to disagree with the review above. It was not the best drama I watched; but it was quite nice. It certainly didn't feel as if the female lead was a twelve-year old whose only life aspiration was finding a boyfriend. I admit, she was quite capricious (especially at the beginning, this changed with time), but it makes sense from a perspective of someone who has been traversing the earth for 1000 years, who got to experience almost everything that life had to offer, except for a peaceful life with the one she loves. Furthermore, since she looked like a normal 20-year old, it would seem weird if she suddenly exposed her accumulated life-wisdom (but if you watch carefully, she was quite canny under-cover).
The male lead's character (Shi Yi) was ok, but a little uninteresting. He was quite reserved and didn't really do much… Second lead (Li Zhe) was of more interest – he understood Xue Ji very well, was always protecting her and seemed quite capable in life, in spite of his own problems…
The second couple was also fun to watch…
ACTORS
I really liked Zhou Yu Tong in Love Through a Millennium and this show didn't disappoint me. One could argue that she was not very expressive in this drama, but in a way that seemed quite appropriate to me – at the end of the day she is a 1000-year old girl, so had a lot of opportunities to learn to hide her emotions and not to expose her inner suffering…
Song Wei Long is also a very promising actor, but at times I felt he was quite stiff. This made sense at the beginning, but was a little over the top as the story progressed.
The supporting actors were also very good.
OST
Very nice, one of the better ones I heard in a while. Check out the song??? (Gang gang hao)
There is a full OST list on Chinese wiki (https://zh.wikipedia.org/wiki/%E6%88%91%E8%88%87%E4%BD%A0%E7%9A%84%E5%85%89%E5%B9%B4%E8%B7%9D%E9%9B%A2).
LANGUAGE
Sadly, to date, no English subtitles are available. However, if you have a basic grasp of Chinese, I recommend to have a go at this show – the language is not very difficult, and a lot of events make sense even without understanding everything that is being said (but I recommend spending some time to translate some of the phrases in the first 1-2 eps to understand the issue with the family politics and the inheritance).
REWATCH VALUE
Not too high, because of the simple story line. The romantic scenes are not very abundant and quite scattered, so if you like to rewatch for the sake of those, it wouldn't be very convenient. However, the episodes are very short and the shots (both outdoor and indoor) are really beautiful, so it might be possible after all…
In summary:
Strong points:
- beautiful cinematography (this show is truly beautiful to watch!)
- interesting story
- very nice OST
Weaker points:
- not a breathtaking acting – actors could be more expressive…
- did not make the most of the story concept
Was this review helpful to you?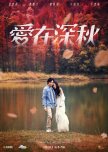 PLOT
The story is relatively unique – throughout the movie we follow Linda as she takes a break from her busy acting life and, after unsuccessful wedding anniversary, sets off on a lone journey (accompanied by the taxi driver, Han Lei) to reminisce and reflect on her marriage.
Overall, the plot is mostly rather slow (but not too slow), in line with its reflective character. There are some cliché elements (especially towards the end of the movie), but they do not spoil the show.
The scenes and progression of events are convincing, although there was one a little annoying part of the plot involving Patrick's secretary (but others might find it interesting).
SETS
A huge asset to the film is the scenery – much of the film shows Guilin's breathtaking views. Also, there are some nice scenes featuring a traditional wedding in Guilin. Generally, the film offers views and situations, which are unusual (but refreshing!) from a perspective of a romantic movie centred around a famous actress.
ACTORS AND CHARACTERS
The acting was good. Of particular interest was the character of Han Lei – a taxi driver, who is an aspiring writer. Regrettably, this character is shown as more of a background to Linda's story.
LANGUAGE - For those with language preferences:
Even though it is a Hong Kong production, the movie is actually mostly in Mandarin, because most of the action is set in mainland China and Han Lei is a character from mainland China. As far as I remember, there are only a few scenes in Cantonese, usually between Linda and Patrick.
Overall, a pleasant, melancholic film reflecting on a neglected marriage.
Was this review helpful to you?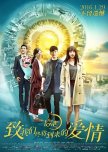 For Love
1 people found this review helpful
===A nice, easy watch, but nothing too ambitious===
Broadly speaking, the topic of the movie is the relationship status of the main character and what it might mean to be a suitable husband candidate in modern China.
STORY
The plot starts off relatively slowly. After the initial scene, almost half of the movie is devoted to sister's assessment of the protagonist's long-time boyfriend. Some of these scenes drag a little bit, but then on the other hand there are some funny and enjoyable moments as well. Later on the pace picks up and a lot of significant events happen within a relatively short time frame.
In my opinion it would be better if the pace of the movie was a little bit more consistent throughout, but overall it was acceptable. The story is a little cliche, but still nicely done.
The movie was an interesting watch as it allowed one to understand stereotypical Chinese marriage requirements (a good job as well as owning a house and a nice car are expected from the prospective groom). Furthermore, it shows the protagonist being faced with the 'money or love' dilemma - and how relatives express their care by interfering with the choice of life partners.
ACTING
The acting was good and the actors appearance matched well their character types. There were very good interactions between the main leads.
MUSIC
Soundtrack was not very noticeable, but neither was it disturbing. Overall ok.
Overall, a nice film to watch with a good mixture of (somewhat cliche) drama, romance and comedy. Do not be discouraged by the slow start...
Was this review helpful to you?