Details
Last Online: Oct 22, 2019
Gender: Female
Location: India
Total Edits: 0
Birthday: November 30
Roles:
Join Date: April 8, 2013


                Hi! 

I'm 
.  And I'm a KDrama addict.   

2015!
                                                         

Currently watching:                                                        

My favorite drama: 
                                
                   응답하라1997 REPLY 1997                          
 "That nostalgic time that was passionate and innocent. Can you hear it? If you hear it, reply, my 90s."       
                                                            My first drama:                                
                                                                풀하우스
         "You can take care of her, because I'll be taking care of you." -JiEun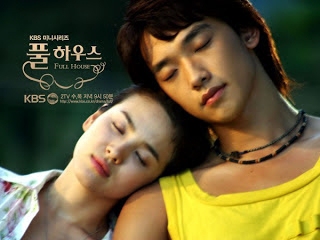 Even though I have seen better dramas after full house, it still occupies a very special place in my heart.Thank you Full house for introducing me to the DramaLand!
                          My favorite movies:               
                                                 สิ่งเล็กๆ ที่เรียกว่า...รัก                       
                                A Crazy Little thing called Love                           
        Nobody  Knows 誰も知らない                                              
"Based on true events, this movie                                                      
left me heartbroken and extremely sad.  
It's a masterpiece. I recommend this movie          
to everybody."                                                                          Sunny  써니                      
                          

                                               

 

LETS DANC

E 

WITH SUNNY!
                                                                                                                                                                                            My Favorite Non Asian Movies:                                    
                                           Before Sunrise                                
                                                              Before Sunset
                                                    The Shawshank redemption
                                                                  My Girl                                                           
                                                                     Juno   
When I'm not watching dramas with my sister I like

To paint/sketch                                      
Read books 
Go out for a walk          
Make pretty things
Cook and experiment with recipes.                             
                        

                   

Visitors today:                           
Statistics
14d 1h 54m
ALL TIME
327 episodes, 38 shows
3d 14h 15m
ALL TIME
47 movies
List Updates
Plan to watch

Aug 28, 2019

Plan to watch

Aug 28, 2019

Plan to watch

Dec 10, 2015

Plan to watch

Oct 20, 2015

Plan to watch

Jun 23, 2015