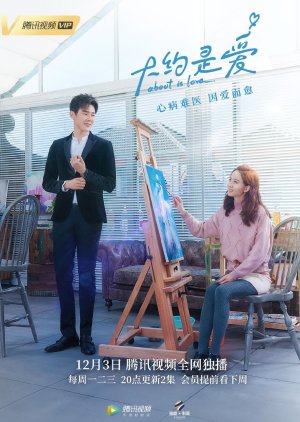 When it comes to Romcom I really don't get my hopes high. Not because they are always full of cliches, BUT, because they are not intended to be heavy nor complex. They are supposed to be light and fun!
Regardless, they should still be well-made. Let me tell you why I gave this a very low score.. BECAUSE the plot is all over the place that I could no longer turn a blind eye on it.
It started off really great, it has sooo much potential. Plus the actors are a pure delight to watch. It was funny, really great chemistry between friends but the good things ended there. It seems that eye candy actors did not work out this time for me.
It was not able to sustain the vibe it gave in the first 10 episodes. Surely, there were still some sweet moments but it lacked that "awww'' factor I always look for in a good romcom. Although the character build up was really good, the character themselves are not. I often got annoyed by the social climber friend, uncaring mother (the most uncaring mom in dramaland I suppose) and the gullible nonsense female lead. The most interesting character is sister genius because she's the only character that has sense in this drama.
I had to skip a lot of parts and one whole episode (hint: reviewing/ revising). It can be shortened to 20 episodes and that's even long for this drama. All in all, it's a tad below in my standard of mediocre. I gave it a 7.5 as it's still fun to watch because of the sweet scenes. I know a lot of fans of this drama will disagree with me but it's just an honest opinion.
Was this review helpful to you?