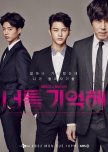 *SLOW CLAP*
I heard so many things about I REMEMBER YOU but I was quite hesitant to watch it because it's a crime-based story. No, I don't hate crime series. On the contrary, I love it so much that my expectations are quite high when it comes to this genre. I watched this drama without expecting anything. What I did not know was I was in for a big surprise...
STORY - This reminds me a lot of the American crime drama "The Mentalist". The plot is quite similar but the details are very different.
Being a sucker for stories with genius characters, the first episode had me hooked. I had this strange hunger that was only satiated by watching the next episode, then the next and the next until I reached the end... I tried to look for major holes but the writers had really done a great job in connecting every piece of the puzzle and covering up the tiny mistakes.
This drama really stands out because despite of having Crime as it's main core, the showcasing of violence was a lot less compared to other TV series. In fact, the drama is so rich in morals, brotherly love (oh, you cannot miss this), and friendship. I never thought that a crime drama like this is possible.
If there's anything that I feel somewhat lacking is the ending. I am not saying that it's not good, but rather, I was expecting a closure. After all what the characters have been through, I think they deserved a better ending.
ACTING/ CAST - Korean actors are really good, especially in conveying their emotions through their eyes. The actors in this drama are so 'in character' that you would feel their pain, agony, fear and even happiness. Needless to say Jang Na Ra (Cha Ji An) and Seo In Guk (Lee Hyun) did a wonderful job. A special shout out is not enough for Choi Won Young (Lee Jun Ho) who's acting is so superb that I find him really scary now and Park Bo Gum (Jung Seon Ho) who was hands-down amazing. They both deserved an award.
MUSIC - I enjoyed the music very much especially the intro/title music. It gives you the mysterious detective vibe. I actually find it quite similar with the manga series "Detective Conan's" intro.
REWATCH VALUE - I think this one deserves a rewatch. It's one of the dramas that you think you want to watch from the beginning again because you want to know if you missed any details.
OVERALL: This one deserves a standing ovation.
*SLOW CLAP FADING*
I ended this drama with a heavy heart. Not because it was bad, but because it's so good that I am sure I am going to miss it.
Was this review helpful to you?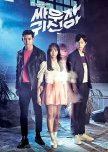 Not all ghost stories are scary. Some are cute and some are funny. And this drama is nothing short of being cute, funny and scary. Watching with a friend is highly recommended plus a thick blanket to cover up :)
STORY - While this contains the usual Kdrama cliches (don't we love cliches?), the overload of cuteness, funny moments and its consistent lightness separates it from the rest of the dramas under the same genre. It has a certain pull to make you smile all through out. Each episode contains a subplot to keep you from getting bored while the main plot was just there, peeking from time to time but not revealing anything. It has some serious moments towards the end but unlike other dramas it didn't feel like a drag. I just love how the main plot was subtly shown in each episode and did not ruin the overall feel of the drama. If you're a scaredy-cat, be sure to watch it with a friend because some ghosts were really scary.
CHARACTERS - This is the first time that I've seen Taecyeon act and boy, isn't he good? Acting as a character that is a lot younger than your real age is quite a challenge but he nailed it! II am now a fan! Kim So Hyun on the other hand did a good job being so adorable. She's so cute I wanted to put her inside my pocket and bring her home :). These 2 actors, regardless of their age gap, created a beautiful romantic spark. From the beginning until the end, they were able to keep that wonderful chemistry that sent butterflies to its viewers.
Also, I have to commend Lee David and Kang Ki Young for bringing so much fun in this drama. They had me rolling on the floor laughing. FOR REAL! :) And let's not forget about Kwon Yool. Who would have thought that a handsome face like that was a villain? I certainly didn't!
MUSIC - This is the only disappointment in this drama. Usually, there's at least one song that sticks in my head but this one doesn't have.
REWATCH VALUE - This drama doesn't contains micro details that deserves a rewatch. However, I would definitely watch it again in times that I'm down and would like to feel good.
OVERALL - This goes on top of my list under RomCom genre for this year. I have a serious withdrawal syndrome that I think would last for weeks. I just feel sad not that it has ended :(
Was this review helpful to you?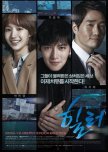 Healer
26 people found this review helpful
This is my first time to give a perfect 10 rating because I believe that this drama deserves no less.
STORY - Score: 10 out of 10: Healer is a delightful treat to those who are looking for Romance, Action, Comedy, Drama and Thriller. It has the perfect mix of each genre with just the right amount of sweetness, spice and everything nice. The first episode did not come out strong as I expected but as the story progressed and the characters are built, the thrill heightened and everything stayed on top. No dull scenes.
It is certainly one of the dramas that made my heart skipped a beat. But the best scenes are always the romantic ones. The drama went on with its plot without leaving the romance behind. I love how Healer could get cuddly whenever he's with Chae Yeong Shin. Definitely, the sweetest male lead ever! And the kissing scenes are always epic. They made me melt. (I can't believe that I am still able to write a review with my wobbly fingers)
CASTS - Score: 10 out of 10: : I will not take the actors' looks into consideration for this category, because if I do, Chang-wook will definitely sway my preference and I don't want to be biased *wink*
I do not know a lot of Korean actors/ actresses but I have watched a few Kdramas. Among those who I have watched acting so far, none could have done a better job than Ji Chang-wook and Park Min-young. With the obvious chemistry that almost burned out my screen, these two are one of the perfectly paired couple in the history of Kdrama. Chang-wook on the other hand is so good with action and drama that he could dominate those categories with ease. I particularly liked his athletic moves when he's portraying the character of Healer and his cute and boyish character when he's portraying Park Bong-Soo. As always, Min-young played her role with no difficulty (or at least the way I've seen it). It's like she's was just playing in the set and letting her inner beautiful self shine through.
Even the supporting roles and minor characters deserved to be commended. They all helped together to make this drama a great show.
MUSIC: I honestly never thought of giving the music a 10 score. But after watching half of the series, I found myself singing along with the OST.
REWATCH VALUE 10/10: Again, I don't do rewatch. This is the only kdrama that had me abused the repeat button. The scenes never stopped playing in my mind a million times since I started watching it.
HATE: The only thing I truly hate about this drama is it only has 20 episodes. I am not really satisfied. I want this to have at least a hundred because I love it so much that it's quite hard for me to end it right now (that's too much too ask right? So I guess that should not affect my 10 out of 10 rating)
LOVE: This goes on top of my list, surpassing all the Kdramas I have watched before. And definitely, I have the Healer fever. Ji Chang-wook also goes on top of the list of actors I am crushing on. Awww
Was this review helpful to you?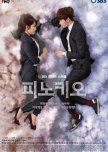 Story: I love love love the story. It is soooo tense. Especially episodes 11 and 12. Hurry! go watch it now, but make sure you don't miss an episode. *wink*
Well the story is not completely unique, it's actually the typical revenge story. BUT, there's so much more than just the gist of the story. The screenwriting, the script, editing and the feelings are well conveyed in the story that you would not find it so typical at all. PLUS, it doesn't get boring. It's quite the opposite actually, the farther you go, the more interesting it gets.
I LOVE THE KISSING SCENES. I abused the replay button so many times that it almost yelled to make me stop!
Cast: Shin Hye and Jong Suk are 2 are better actors in this drama than The Heirs and I Hear your voice. Maybe because the chemistry is almost too real that you would think they are a real couple in real life. I also love the kindhearted grandfather, I wish I had a granny like him! :) This is a feel good drama and all the characters were able to show their good sides. Something that you would really be inspired of doing. of course, the actors really pulled it off!
Music: Hmm, honestly I can't remember the OST. Maybe it is not as catchy, but the fact that I did not complain about means its good *wink*
Rewatch Value: I really don't rewatch BUT I can't get over Park Shin Hye and Lee Jong Suk. So I will definitely watch this in the future (or maybe just the kissing scenes).
OVERALL: I recommend this to EVERYONE! I actually tried to convince my freends and relatives to watch it. WHY? Because if you're a Kdrama fan, this is something that you should not miss.
Was this review helpful to you?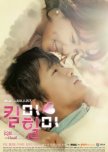 Let me start by saying that this drama is one of the unique dramas out there. Each episode has fresh scenes (nothing like you have seen before) and the story is so rich with details that it will always leave you asking for more. Needless to stay, the story was addicting.
Ji Sung was one of the actors that I am really not fond of. But watching this drama totally changed my mind. Ji Sung is one of the best Korean actors out there! He has a so-freaking-amazing-I-could-not-put-it-to-words acting skill and good looks to boot (I was so stupid not to notice this before). But seriously, I fell in love with all the characters he portrayed. If I were Ri-Jin I would not know who I would ask to stay. The sweet goody-two-shoes Cha Do Hyeon or the possessive hot alpha male Shin Se gi. Seriously, Shin Se gi is badass!
I love how the story was well-written, how each cliffhanger always proves your suspicions wrong, how the tables are turned and how twisted their fate. It is not the typical kdrama and I love the pacing of the story, not too fast nor too dragging.
If there's a tiny little bit dislike I have for this is its lack of ROMANCE. Sure, there are some love scenes, but the characters are so beautifully made that I could not get enough of them. Other than that, all I have is love for this drama.
All in all, it's one of the series that is well worth of your time. Something that would not disappoint until the end.
Was this review helpful to you?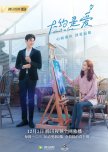 When it comes to Romcom I really don't get my hopes high. Not because they are always full of cliches, BUT, because they are not intended to be heavy nor complex. They are supposed to be light and fun!
Regardless, they should still be well-made. Let me tell you why I gave this a very low score.. BECAUSE the plot is all over the place that I could no longer turn a blind eye on it.
It started off really great, it has sooo much potential. Plus the actors are a pure delight to watch. It was funny, really great chemistry between friends but the good things ended there. It seems that eye candy actors did not work out this time for me.
It was not able to sustain the vibe it gave in the first 10 episodes. Surely, there were still some sweet moments but it lacked that "awww'' factor I always look for in a good romcom. Although the character build up was really good, the character themselves are not. I often got annoyed by the social climber friend, uncaring mother (the most uncaring mom in dramaland I suppose) and the gullible nonsense female lead. The most interesting character is sister genius because she's the only character that has sense in this drama.
I had to skip a lot of parts and one whole episode (hint: reviewing/ revising). It can be shortened to 20 episodes and that's even long for this drama. All in all, it's a tad below in my standard of mediocre. I gave it a 7.5 as it's still fun to watch because of the sweet scenes. I know a lot of fans of this drama will disagree with me but it's just an honest opinion.
Was this review helpful to you?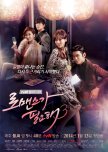 Question: "Where do I find this kind of guy?"
That's what I was asking myself since I started watching episode 1. Amongst other male leads that I have watched before, he's undeniably the sincerest. From the very beginning, he showed his real unmask emotions. And this is only the first male lead that I've seen who wasn't a jerk. In fact, the female lead was! I hated her at first, but I liked how her character improved.
This goes to show that a man can love without hesitations, no calculations, no beating around the bush. It may hard to find that man, but this story makes you believe that he exists(Hah! Luck me, I found one).
There's so many lessons about love, life and friendship on this show. Lessons that you want to ponder on while you cuddle with your love one.
The first 5 episodes were good that my mouth was literally stretched out into a big smile, then the story died down a bit for me when it hit episode 6. It came back good on episode 11 and stayed good until it ended.
One of the things that I really like here is the open mouth kisses. And dang, Sung Joon's kisses looks so good! (forgive my perverted thoughts). Kidding aside, it's nice to watch something better than the cardboard-kiss that most dramas offer. This is a big plus, because it doesn't look fake. When you love, you kiss. And you kiss real good :)
Overall, I would recommend this to those who are looking for a sweet, warm and feel good drama. I must not forget that the music here is so nice that it made me feel warm inside.
How good is it? Since I started watching, I cuddled my love one 300x more than I usually do. Go figure! :)
Was this review helpful to you?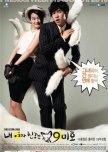 STORY 8.5/10 - My Girlfriend is a Gumiho is a feel-good modern fairy tale drama with a lot of twist. It is funny, romantic, heartwarming, light and VERY entertaining. This is what a romantic-comedy series should be. It is the type of drama that you would want to watch at the end of a bad day.
Despite the simplicity of its story, there were quite a few minor holes that my particular eyes did not miss. Like those times that Mi-ho would not hear, smell or feel Dae-Woong when she was still a Gumiho.
ACTING/ CAST 8/10 - The onscreen chemistry between Lee Seung Gi and Shin Min Ah is as strong as SUPER GLUE. Like they are really drawn to each other and nobody can pull them apart. They have shown beautiful romantic performances which brought me the feels. However, there's something lacking during the melodrama part. I could not feel it. I could not feel the pain, the anger, the anguish and the anxiety. I remember the scene where Mi-Ho was losing one of her tails. It should be really painful as she was having one of her 'deaths'. But, I felt nothing. I was sitting there watching her and silently telling her "Oh, it would pass". No pity for her or whatsoever. Lee Seung Gi was a great actor and when he lost Mi-Ho, he was crying. He was supposed to make the viewers feel his suffering, his anguished misery and show his state of utter emptiness and destruction.
And there I was, staring at the screen feeling nothing. NO! There's nothing wrong with me. I was not just moved by their dramatic performances.
Another one is the overacting of Min Sook and Director Ban. They could still be funny without overdoing the acting. There were times that I find it annoying.
I would like to commend the acting of No Min Woo. He was calm and collected, elegant and very proper until end. He did not show a single emotion and maintained a poker face all throughout, which really suited his character. For some reason, he reminds me of Vincent, a character from the anime Ghost Fighter.
MUSIC 10/10 - I love the music. It really sets the viewer's mood well. While washing the dishes I found myself humming the OST. It was also nice that each character has their own distinct music. Like the scene where No Min Woo appears, they only play one single song. While Min Sook and Director Ban have their own oldies songs. It was nice because the song in each scene becomes their identity.
REWATCH VALUE 5/10 - The simplicity of its story makes it quite difficult to watch. There's nothing to go back to, no minor details that I think I have missed. Maybe I would watch it again when it's raining outside and I feel cuddly and there's nothing else to watch. Maybe, I would grab a mug of hot chocolate, sit on a soft fluffy cushion, cuddle the love of my life and watch this again. Just MAYBE.
OVERALL 8.5/10 - This is definitely a good drama that I would recommend to those who just started watching Kdramas. Go watch it now!
Was this review helpful to you?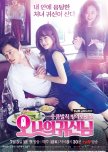 DIABETES Alert! This drama contains so much sweetness that it made my blood sugar shoot up!
STORY: This drama is perfect for those who wants light comedy, lots of romance with dreamy characters. I admit that after finishing the first 3 episodes I still could not understand the hype. Then, it started to get better.
ACTING/ CASTt: The story is quite unique but the scenes are full of Kdrama cliches. Typical or not, they were artistically done, carefully executed and beautifully finished. This drama will not be enjoyable for those who have very particular eyes because the story itself is full of flaws. But if you are going to set aside your critical mind and just embrace the beauty of this drama just the way it is, then I can guarantee 100% percent that you will love it. Sometimes, a dish is more enjoyable when it is served without the fancy plating.
Jo Jung Suk (aka Chef Kang) is definitely every woman's dream. He's hot yet so cool, he's rich yet so down to earth, he's overly confident yet the jealous type, he's badass in the kitchen yet cries like a baby for his girl. Most of all, he's so darn sweet that he almost gave me a toothache. And yes, Jo Jung Suk played the character really well. SPOT ON!
While Chef Kang is like a dream, Park Bo Young (aka Na Bong Seon) is the slap of reality. She is like the most women I know. She's hardworking but doesn't complain, humble, helpful and kind.
These 2 actors have the most realistic chemistry I have watched so far. I love the skinship and the real kisses (not the cardboard-kissing type couple in most Kdramas).
But what really caught my eye is the superb acting of Im Joo Hwan (aka Officer Choi). He was hands down the best actor in this drama. The switching of personalities is not easy but it does seem like a piece of cake for Joo Hwan. He's one of the actors that I am going to start to follow from now on.
OVERALL: This is a truly an enjoyable ride in Kdramaland. The characters are so easy to love, so endearing that it makes me hard to let them. I hope that there would be another series that has the same caliber as Oh My Ghost.
Was this review helpful to you?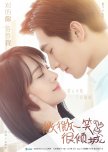 Love O2O
0 people found this review helpful
This drama is cute, light, funny, sweet and everything you need in your hectic life.
STORY: No devil incarnate mother in law. No stupid female lead. No unnecessary melodramatic scenes. No prolonged misunderstanding. Can it be any better? Go figure!
Well, the online game theme is a big bonus to avid MMORPG players like me. The colorful costumes, amazing graphics and nerdy gaming terms brought back the memories of my old self playing online games while I slept, ate and studied on front my computer. I must say that the whole production nailed it!
Acting/Cast: I will set aside the fact that Yang Yang is a total eyecandy and will give an honest and fair review. Overall, everyone gave a decent performance but what bothers me is the expressions of the female actors (minor roles included) which are a little too animated for my liking. More often than not, I am distracted by their too animated expressions or big movements. MY personal favorite though are Hao Mei and KO (and their budding bromance). The three thinkers or whatever you call them are super funny that I always find myself on the floor laughing out loud.
Music: Love the music! I've been humming this unconsciously for several days :D
Rewatch Value: After a week I still feel the same about this drama.The feels have not worn off yet despite teh dramas I have watched after this. So yes, I am going to rewatch those cheesy lovely romance scenes.
Was this review helpful to you?