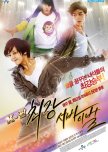 although this drama suffers from being compared to you're beautiful which was a masterpiece. this drama itself was not a joke. the music was great, in that i am not so into rap but i liked it this time. the girl was actually a tom boy, it was way different from you're beautiful this girl was more daring and it was short so i watched it really quickly. however the story was a bit simple but also interesting. i loved it
Was this review helpful to you?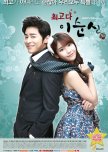 This drams was slow paced but towards the end if every episode I just kept on wanting more. It was slow but not boring each character had their own problems. It was a good mixture of stories 50 episodes seamed short since there were a bunch of issues in this drama. I loved the male lead's acting when he was sad you could actually hear his voice shaking, I don't know if he does that naturally or it was acting. The whole cast had good chemistry. I loved it
Was this review helpful to you?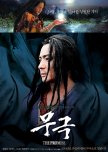 basically this is a simple plot chick wont have love. simple but the way it happens, funny thing is you are told everything before it happens throwout the whole move but you are still surprised, at first i didn't take it seriously, if you have watched it, you know why, everything is... i don't know how to explain it, but in the end everything made sense, for a movie with such a simple plot,it did well
Was this review helpful to you?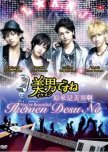 In comparison to "your beautiful " I don't know which is better, because the story might have been the same but most things happened differently. And this one brought out rens OCD quite well. Problem was they tried to mimick the behaviour and reaction of the characters in the korean version e.g you know that thing that park shin hye does with her mouth but apart from that it was fantastic. The leader wasn't soo mean but also not so nice. In this one the main character was more passionate.... I don't know how else to put it okay the characters were well balanced however because we first watched the Korean Version and we love geun suk we will always say the first one was better. But I can't decide overall it was superb
Was this review helpful to you?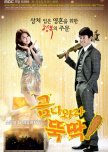 This review may contain spoilers
WHAT A LOAD OF CRAP! I should have listened to all the comments, but i wondered and said "no, haha how bad can something end", OH MY LORD, WAT CRAAAPPPP!!!!!!!, If they wanted such an ending They would have started it from ep 32, OH how will i get back those wasted hours, someone give me a time machine PLZZZ ANYONE!!!, 50 eps?, oh! thank god i skipped scenes.spoilers ahead....
-Even with such a great cast and good acting,this Drama sucked, seriously it could have been summed up in three eps, I mean why go through all that necessary romance, this drama had no point
-did i forget to say ,the mainlead was changed hahaha :(, should i smile,or get angry?? this writer sucks.....
Actually this Drama would have been fine had they written it with care, its like the writer passed out at around ep 42 then woke up and continued a totally different drama, with similar names and a slightly similar story, because suddenly it rained love and people realised they loved each other. if not someone explain how this could happen , and here i thought fashion king had the worst end
Was this review helpful to you?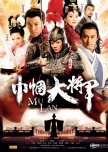 Mu Lan
2 people found this review helpful
okay if you are hopping for steaming romance, this ain't it, its there, but its is expressed in hugs,bummer! but its funny despite the fact that they are in war, disappointing however for me at least, i seriously hopped for more,but the lead actress is really good at acting, despite her not so manly looks,she acted the male soldier pretty convincingly, every one was good at acting,
if i were to re-watch it,i would re-watch the first five episodes only and a few more
but its okay overall
Was this review helpful to you?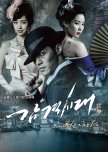 this one has suspennce right from the very start and the acting is really good Kim Hyung Joon has really really become a great actor and his kid version was no joke, i hate things with guns and excessive death which was could be put as the main point of this drama however thats not why i will never watch it again no-matter how top notch it was, the last time i was this surprised and pissed about how a drama ended was rooftop prince, even ja myunga, tragic as it was ended better. if iam to re-watch this nice yet heart wrecking drama it would be to watch Mo Il Hwa, let me just say wow song jae rim was something in this one, his character was amazing
I LOVED IT
Was this review helpful to you?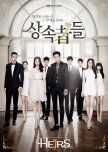 heirs took Korean drama to a new level. the story line was great.
the acting was superb but it was sooo cheesy and the American actors who spoke English where rusty really,but the emotions were spot on i almost forgot it was a drama after the terrible actors left. it involved mystery,conflict drama etc which was good because that made it an predictable other than than lee min ho is a good actor he sets the scene really well.
Was this review helpful to you?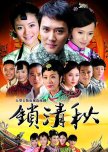 first i was so exited a drama with three pipo i like, he mickey. feng williams and An ady it was good at first problems kept piling up,as soon as one was solved the other came up, however they , started creating problems just for the sake of it and thats when it got boring BUT i would highly recommend it'll will be fun and its more graphic than the normal C drama
Was this review helpful to you?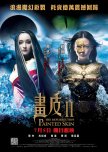 Okay one, iam not normally a fun of movies since they end really fast, but this one was two hours nicely slow paced, i dint skip any scene i watched every detail and for me thats rare, the music was great,the animations were great. the story was just amazing, i dint even want it to end. if dramas where this good, i wouldnt mind them having 1000 episodes. the acting and directing of this movie can be described with one word "WOW" everyone who loves Cdramas needs to watch this,even though you dont, make this an exception.
Was this review helpful to you?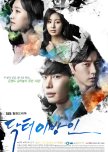 okay i was disappointed but content since this is the only drama yet where i cared less about who he ended up with and more about them all being alive at the end, this is one of the few dramas where it was unclear who he will end up with. atleast for me it was. despite it being tragic, dark and mysterious it had comedy therefore you were always laughing yet saying "oh oh now what!!", i loved park hoon's character sad but always smiling,i am going to miss it. lee Jung suk is an amazing actor, oh and kang so ra was amazing too, the whole cast was anyway. overall it was SUPERB!!
Was this review helpful to you?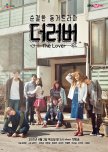 Okay, you know all those things korea hides and pretends that they dont exist. This drama is like a bomb,no a tsunami that came with all the controversies and hit korea. i did not expect this at all. (not that am complaining) infact i salute the writer. if such dramas continue the next korea generation may be freer, e.g less anti-LGBT . more feminists. But why 12 eps seriously? The cast was too hudge for just 12eps. by the time it ended. Thanks to Takuya and joon jae i now know what jaji means in both Japanese and Korean. mmm...cough...
Was this review helpful to you?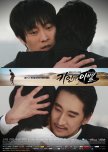 i watched this drama because of so ji sub and wow! worth it. he is a great actor. even though i hate dramas that have a tiny bit of guns in them. see i thought it was a medical drama which, don't get me wrong it was, but in a flash of a second it turned into a war drama. yeah a real war, okay something close. but i still loved it. however i think the villains didn't get a good enough punishment. if am too rewatch this one i will probably watch the first eps before it got dark. but i loved it
Was this review helpful to you?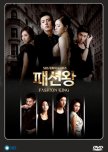 what sort of ending is this seriously, i watched this drama even though the events where too serious and too strong for me , you know it lacked drama really i didn't laugh, not even once , it had a series of misfortune and ... and people crying but i painfully endured it because the acting was good. and i love clothes, i even skipped scenes just so i could say what a good ending and "??!!" it ended like that, first this drama had repetitive situations therefore if they had made 16 episodes maybe they would have added a 17th ep just to end it well and it would have been better. aigoooo!! someone please remake this... i don't know what to call it and give it a meaning full ending. oho!
Was this review helpful to you?