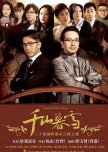 I can't quite remember what made me want to watch this particular drama, despite it being quite lengthy, but what I so vividly recall was the feeling that lingered for awhile after having watched the drama. I still remember the pain of being misunderstood. What this drama made me realize was that sometimes we realize things once they're gone, and that truth is powerful. The importance of saying what's on one's mind and just being true, and how scary a person becomes when one chooses not to let go because of utter fear. The lack of courage, now that I'm typing about it, is what this drama emphasizes.
What I liked about the drama is that it was refreshing and very scandalous, dark, unlike the usual mainstream dramas. It got me hooked because it was dark, realistically dark, the chemistry of the main leads was awesome, and no matter what the guy did I could never seem to hate him too much to stop watching it. The Love was twisted, at certain angles pure, but truly deep. Heartbreaking but amazing!
I know a lot might resist watching it because certainly one would have to cry and get attached but that's the beauty of this drama. That is what makes it so good, the journey that both the characters had to go through, and the complicated misunderstanding, one after another, that when we're left to uncover each one, we get to see the real characters, why they acted the way they did.
So I dare you to take leap of Faith and try this drama.
Was this review helpful to you?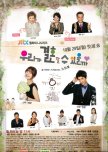 What made me watch this drama was when a fan made a fanvideo of the the second lead couple in the drama (you should try watching fanvids of dramas on YouTube you might find yourself watching the dramas you resist), and the video was made in a way that you'd die of curiosity as to how both actors will become. Also, they got the physical chemistry going on.
I'd have to admit though that it gets quite tiring to have to put up with the complications and the problems that arise before & even after getting married but maybe that's what this drama is about. It makes you want to question marriage, if truly love is enough to keep a marriage, how certain factors affect marriage, how differently people react, the effects, and so on, and how some people do not get to walk the altar.
Was this review helpful to you?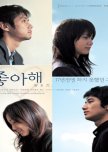 Su-ki-da
2 people found this review helpful
Some, if not most, Japanese movies have a slow paced, less dialogue format and gives more emphasis on the environment or the realistic emotion building that occurs. This movie in particular was so slow paced but very, very, very thrilling. I couldn't anticipate the next move that each character would do. It keeps you guessing. The movie made me wonder a lot. I felt both the characters' frustration, melancholy, confusion, and awkwardness. But above all the silence - the nonverbal messages were very realistic, something I could relate to. A lesson I learned was DON'T WAIT for things to happen thinking that you have the time in the World to say or do it. If you need to say it then say it because the brutal truth is that you may not be given the time to do or say them personally anymore. So don't take time for granted. Every second is precious, every moment is a treasure. If you truly love someone, then just say it or express it. Don't give yourself an excuse to regret or to ask "What if?"
Was this review helpful to you?
Japanese films have a certain way of capturing its audience by its simplicity and subtlety. Most Japanese movies I've watched starts off with an ordinary scene, but somehow no matter how simple the movie is, I always learn a lot. And this movie wasn't an exception, although it was very simple, it was meaningful. One would somehow relate and get to see the many size and shapes of Loneliness. What this movie's greatest asset is that, it shows Loneliness at its raw form.
So, if your feeling lonely or have someone feeling down or dejected, you can watch this together and maybe find some common ground. Movies, I believe have a lot of potential, one being able to connect people.
Was this review helpful to you?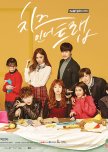 I wasn't really planning to watch this drama yet because it didn't appeal to me enough to watch it but as fate would have it, I chanced upon the Official MV of this drama's Part 3 OST, 'Such' by Kang Hyun Min (ft. Jo Hyuna of URBAN ZAKAPA) and I naturally got hooked.
I definitely could relate to the College Life setting, it was pretty much how College Life is in general, you either use or manipulate others or you get used.
Episode 11 was my favorite episode of all, although I'd hate to admit that the story after Episode 11 started to lose it's charm. But overall it is a very real-life-like drama. The dynamics of all these characters and why they act the way they do and how they also question their actions and how they all try or don't try to understand each other, how their fixated with their own emotions and their 'seemingly' lack thereof, and how behind all those,the source of all those actions stemmed from an innocent good intention. it shows the complexity of Human Relations and also the simple solution to the complexity. It shows not only love between a man and woman but also involves friendship, sibling love, familial love, love for self, and for others.
Acting and Casting was AWESOME! DAEBAK! Chemistry was there (I secretly even wish some romance happened in real life for the main characters and the supporting characters.)
Enjoy!
Was this review helpful to you?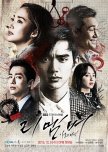 I lately find myself watching the Official OST MVs before deciding to watch a drama and it never fails to set the tone for my expectations.
This drama is special to me because it revolves around a son's Love for his father and vice versa. No episode was dull for me, it always kept me on edge. And it shows the various father and son dynamics. There is one character in the drama that was so twisted but at the same time so innocent. The drama also did great interjecting some comic relief here and there perfectly, and warm scenes were sincerely warm and happy. Acting and Casting was AWESOME. All the actors made me their instant fan. Crying scenes made me cry buckets as well. It can also get frustrating but definitely rewarding. I wondered why I didn't watch this when it aired before.
Was this review helpful to you?