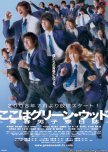 First of all,i want to say that i'm not really good at giving point.For this show i will give 7 or 8 out of 10.Why?
Ok,i will talk about the story.I like the way this movie start but i don't like the way they end this drama.In other word,the story didn't reach my epectation but its still good although i;m kinda dissapointed ~_~
The acting...well,its not bad either.I didn't pay much attention at the acting but i admit,the main actor kinda overacting but its not too much :)) The music kinda weird but i love it so i gave 9/10 for the music.(its hard for me to give 10)
For anyone who planning to watch this drama,don't worry,although i gave 8/10,its still interesting and its not boring,suitable for the people who like a drama with school,comedy,romance genre and like to watch drama which theres a lot of boys :))
Was this review helpful to you?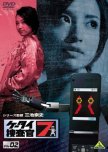 Woahh!!I can't believe i actually watch this drama with 51 episodes in three day!I admit,its good and its worth rewatching this!
Fristly,i will talk about the story,actually,i don't really like the ending of this drama!(i cry a lot watching this)The ending is beyond my expectation and to tell the truth,i hate to believe the ending!But its still worth watching this :)
Actually the main actor kinda over-acting and its kinda disturb me.I wish they change the main actor to miura haruma or other(i'm telling the truth but the current main actor still not bad)
For the music...well,i didn't pay much attention to it and it didn't disturb me at all.For me,i'm not going to rewatch this bacause its 51 EPSIODES DUDE!!I'm not going to waste my time watching this 51 episodes again when i already know whats going to happen!
Overall,i gave 8/10,i also don't know why but its not boring and i devote my sleep time just to watch this drama.For those who love Bloody Monday,i recommend this drama.Its not dissappointing :))
Was this review helpful to you?