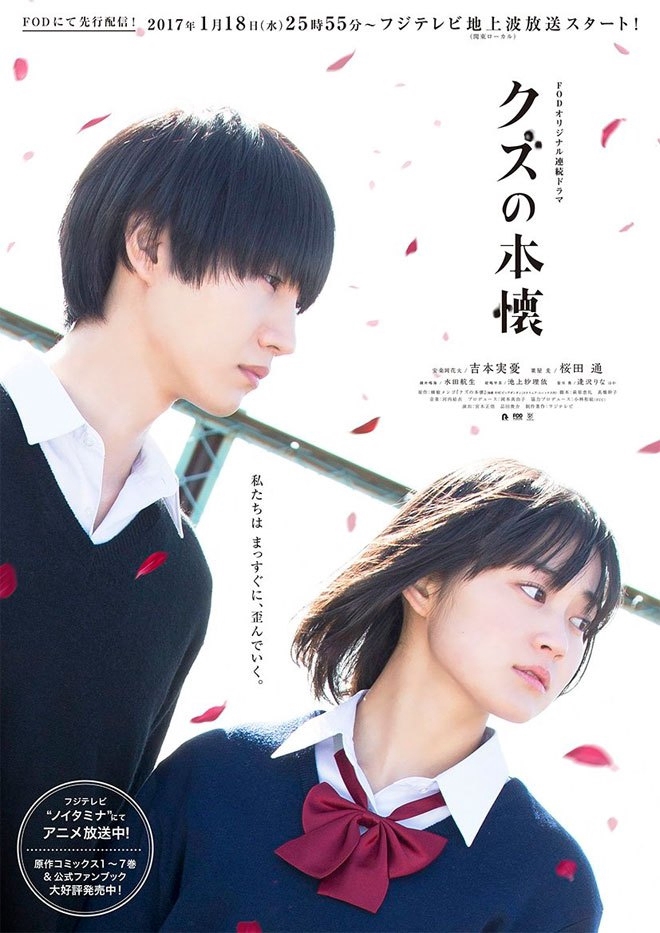 Kuzu no Honkai

(2017)

Seventeen-year-old Mugi Awaya and Hanabi Yasuraoka appear to be the ideal couple. They are both pretty popular, and they seem to suit each other well. However, outsiders don't know of the secret they share. Both Mugi and Hanabi have hopeless crushes on someone else, and they are only dating each other to soothe their loneliness. Mugi is in love with Akane Minagawa, a young teacher who used to be his home tutor. read moreHanabi is also in love with a teacher, a young man who has been a family friend since she was little. In each other, they find a place where they can grieve for the ones they cannot have, and they share physical intimacy driven by loneliness. Will things stay like this for them forever?
Native title:

クズの本懐

Also Known as:

Scum's Wish
Overall

7.0

Story

8.0

Acting/Cast

9.0

Music

7.0

Rewatch Value

7.0
Rated this 7/10
... Because a drama educating adolescents on love and loneliness in high school, can't score higher.
7/10 is not a bad rating and I did not dislike this drama. Honestly, it was very entertaining to watch and it was very well made. The actors did an incredible job despite being so young and I have great respect for them since they pulled off the "Mature" tag without making it
read more
seem trashy or unrealistic.

Before watching this drama you should prepare for:

sexual scenes (Underwear, over the bra touching, covered up sex scenes, making out, and other mature content.)

A lot of inside dialogue

Lesbian love

High schoolers making countless mistakes and being generally butter brained.

The feels;
This drama will not make you cry but since it is a Jdrama, don't expect things to go the way you want them. This is basically a drama showing how people grow with time and experience. you WILL feel frustration

It was very well made, so if you have nothing against the things listed above, I think you should take your time to watch this. It will be a nice memory and each episode is only about 23 minutes long. Nothing to lose and it will surely be an experience.

ENJOY!
Overall

8.0

Story

9.0

Acting/Cast

8.5

Music

7.5

Rewatch Value

7.0
This drama is very complicated in every aspect. It caught me off guard because it's too heavy for a high school drama compared to the high school korean dramas I have watched. Nevertheless, I like it because it brings focus to sensitive issues that adults consider trivial--such as dealing with the first love. Adults usually trivialize the feeling of loneliness of an unrequited first love but this j-drama reminds the viewers the
read more
uncertainty and awkwardness of first love. More than the love line, this drama shows the youth a great lesson about finding yourself first before anything and that it's okay not to have your life figured out yet.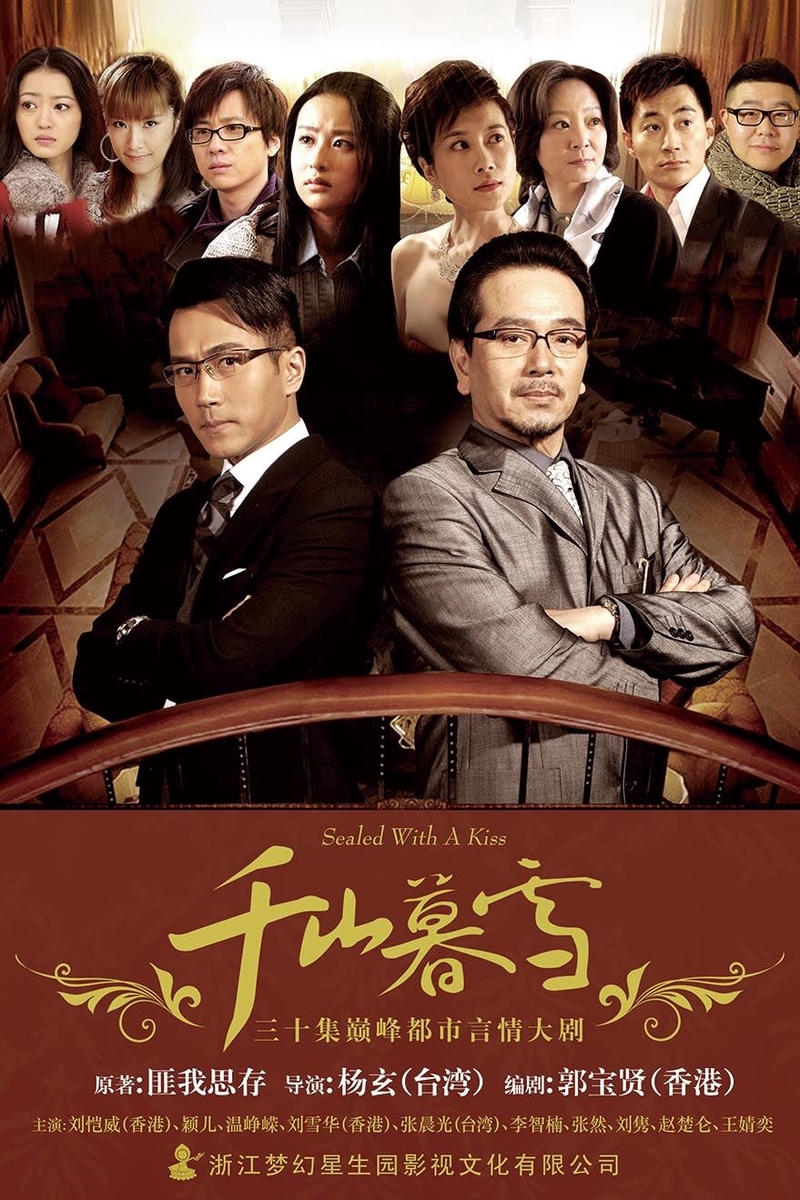 If you like kind a dark romance, something that's not only black & white - sometimes grey, when the male/female lead is only human and can made mistake - everyone made mistake and try to correct it, something psychological, steamy, smut and mature story. I think you can give KNH a try.
NB: there is too much of adult content, recommended for 17+ only.