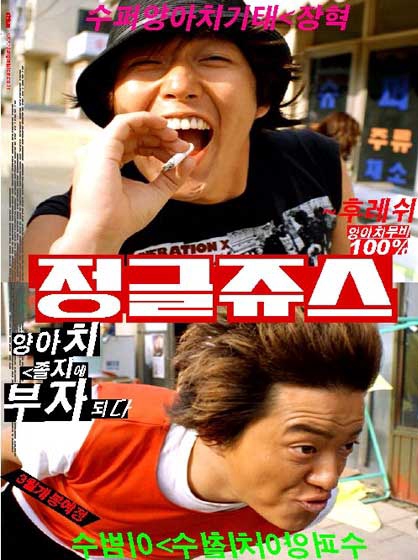 Jungle Juice

(2002)

On a sunny afternoon, Kit and Chul-soo were eating ice cream on top of a car's hood. The girls were looking good and their best friend Crocodile had gone into marine reserves' training. Hippo visits to consult with crocodile about a new drug trade, but crocodile had already left. Hippo looks for someone to work for him where the two scums come into play. From then on, things head downhill. They're asked read moreto pay the price for the lost bag of dope and later become accused of stealing the bag.
Whatever… They decide to run for life with a bag of coke that can make them rich.
Native title:

정글쥬스

Also Known as:

Jeonggeul Jyuseu
Overall

9.0

Story

9.0

Acting/Cast

10

Music

9.5

Rewatch Value

9.5
For the first half an hour of starting the film I kept wondering if I was doing the right thing. Jang Hyuk and Lee Bum Soo looked too lost and I didn't see the story but it got so much better I ended up loving it.
So Ki Tae (Jang Hyuk) and Cheol Su (Lee Beom Soo) are best friends always sticking together. Both are poor, unemployed, clumsy, naive and aimless. They
read more
smoke and chase girls all day. One day they get stuck into some gangsters' drug operation. First they try to only save their skin but then their companion Meg (Jeon Hye Jin; Lee Seon Kyun's wife) inspires them to try to win something out of the situation. And the chase begins.

Though the plot is nothing new, the hilarious chasing scenes are priceless. It's so adorable how they always get caught no matter how hard they try. And it's amusing to see them hanging in and inventing ways to survive though their life is practically worthless. I loved how they always stick together and help one another.

Their hairstyles, funky clothes and bad language all show vulgar useless guys roaming around the neighbourhood; the guys you'd never want to live next to. But here you cannot but love them. Wonder why!

Son Chang Min here plays Min Cheol; the ambitious gangster who gets involved in a crazy chase between him, drug dealers and the police because he wants to get acknowledged by his boss. How that role suits him!

If I want to mention certain scenes I'll ruin it for you. Just remember Jang Hyuk and Beom Soo under drugs and the bar scene with g.o.d playing in the background -2002 film after all-.

The stunt car chasing scenes were so well-made and hilarious I enjoyed them.

There are some nude and sex scenes; not much and in a funny way.

The music suits the chasing and foolish atmosphere.

In all the film is a cute break after watching some painful and heartbreaking work. Watching young Jang Hyuk, Lee Beom Soo and Son Chang Min is a pleasure by itself. And with good production and an interesting plot, we have a very good movie.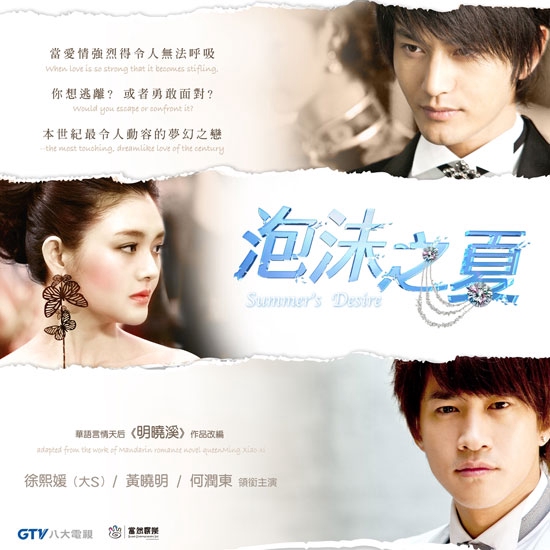 in both films two friends get stuck in some absurd plan they cannot break away from.