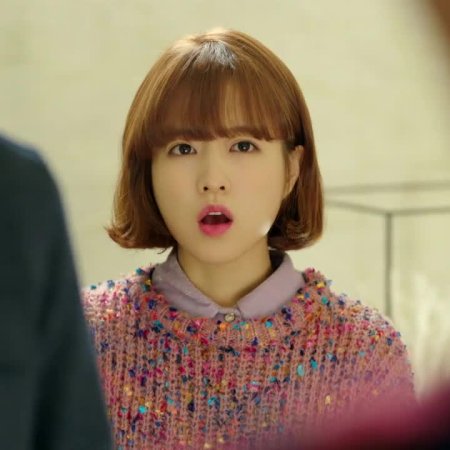 Strong Woman Do Bong Soon Episode 3
That Person's Secret
---
---
Bong-soon finds a painting in Min-hyuk's closet that seems out of place. The next day, the two visit the owner of the motorcycle they saw at the park. (Source: Netflix)
Strong Woman Do Bong Soon Recent Discussions
Reactions
Holy dramas. Bong Soon's mother just cracked me up this entire episode! Ha-ha! First she's encouraging her daughter to sleep with her boss and scolding Gook Du for being there and telling him to leave ASAP. Then she's scolding Bong Soon for not really sleeping with the boss. Encouraging ther to dress more sexy, and flashing her daughter her "sexy red socks"!! Oh, my. Her mom is so horrible, but I love her. >_<
Ah, I think the kidnapper/killer bride snatcher is one of Min Hyeok's brothers. At least if this is one of those dramas that likes to tie in everything. I think I read people think it's Bong Soon's brother. First off she would have recognized him and his voice, secondly no. I'd like it if it was someone totally unconnected. (Though if we wanted it to be someone "shocking" I'd vote for Bong Soon's dad? Her mom is enough to drive anyone insane!) Besides it looks like Bong Soon's brother is going to be sweeping Gook Du's girlfriend away.
Love that we pick up right back at the face off between Gook Du and Min Hyeok. Though to be honest I had completely forgot where I was in the drama, which doesn't bode well. Love that the scene kind of flips around to not just Bong Soon getting wrist grabbed, but doing it to Gook Du as well.
Min Hyeok going along with the gay thing is odd, but proving to be hilarious. As the quote up top lets you know. I love everyone's reaction to Min Hyeok "flirting" with Gook Du, especially Gook Du's response.
The reveal for why Min Hyeok hates cops and wanted to be a criminal when he grew up should have been so obvious to me, but I like the plug in now. For a moment I thought Bong Soon had hurt Min Hyeok's dads people. Turns out not, but I'm wondering where the gang leader (not Min Hyeok's dad) is going to plug in. Not to mention that it looks like Bong Soon is the new boss of the neighborhood gang! What?
Ah, so it looks like the kidnapping/murder stuff is going to be Bong Soon's hero journey. Interesting way of setting it up.
That said this drama is still a mess and I think I'm just going to have to realize that my high hopes need to be put to rest. I'll just have to enjoy the craziness and have fun. Though I'm loath to admit that so far the 2017 dramas I'm watching aren't what I expected. (Curse you Missing 9) I do love the over the top humor and all the potty humor. It works.
Was this review helpful to you?
"But still, don't you ever give up. You're just as good as Gook Du!"