The website is currently undergoing maintenance. Sorry for the inconvenience.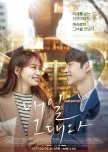 Both dramas have a married couple and include a time travel aspect. While the main couple in Go Back Couple goes to the past, main lead in Tomorrow With You travels to and from the future.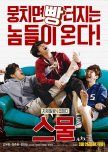 The main characters in both the drama and movie navigate relationships at the age of twenty and on a college campus. The plots are very different but a good watch if you're looking for the college youth theme.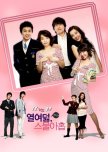 Exact same plot line, only GBC is centred around both leads and this is about the female lead. Second chances are everything! GBC is the superior drama though.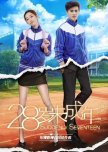 this bickering couple also go back in time and try to stay a part from each other but since their social circles are so close they keep running into each other. The cast is really good, it's light hearted and fun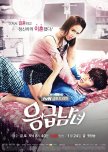 Both dramas deal with divorcees getting back together. "Go back couple"'s plot really reminds me of "Emergency Couple"'s one so far apart from the "go back to time" situation.
Highly recommended for the lovers of "divorcees getting back together" plot!!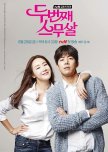 Both drama show the lead are giving second chance to go back to university time and do things they wish they have done at college. Eventhough the plot of the story not the same but the vibe they give about rediscovery own self during youth time is the same.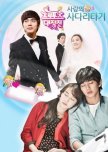 They're both about marriage, time travel and regretting your past, when I started watching "Go Back Couple" I immediately thought about "Operation Proposal" :)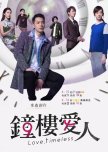 The storyline's premise is similar in that the main characters also travel back in time, ending up in college again while retaining all the memories of their previous lives. Hence, although they are in their twenties, their mental age is much older than those of their peers. With the knowledge and hindsight of their own futures, they are given a chance to rewrite their own narratives and change their fates.