Where to Watch Angel's Last Mission: Love Episode 11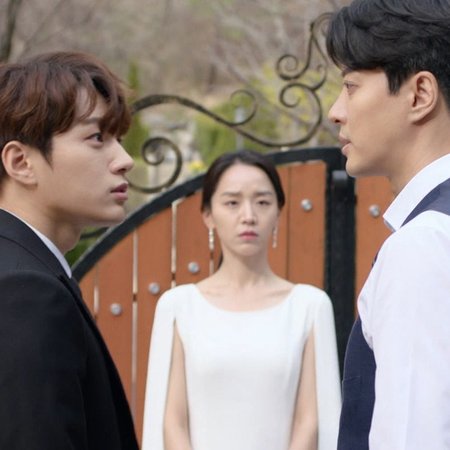 Angel's Last Mission: Love Episode 11
The Day of the Fantasia's Night
---
---
Kang Woo tells Yeon Seo to go to the Fantasia's Night to show the sponsors that she is the prima ballerina. Dan obtains a driver's license to serve as Yeon Seo's secretary, but his driving skill is poor. Yeon Seo attends the event, and Dan keeps an eye on her to prevent anything bad happens to her. (Source: KOCOWA)
Angel's Last Mission: Love Recent Discussions
Reactions
I think Yeon Seo is only upset with Kim Dan because she believes that he doesn't like her the way she wants him to.
That said Kang Woo's past is very tragic. It's interesting though. In Kim Dan's case his Archangel Hoo is threatening him. Kang Woo deciding to become human and loving a woman is a bigger "offense". So he got whom I assume is his Archangel supervisor, but also a fallen Angel? First of all Hoo said that the Angel from his story didn't really love, it was inspiration from her talent. Who get's to say it's love or not? Also, I agree with Kang Woo. The Deity is cruel. It also looks like when Hoo went to check on Kang Woo for Kim Dan he couldn't tell that Kang Woo had once been an Angel.
Which makes me wonder . . . why The Deity would have Yeon Seo from 15 years ago get shot. Then bring them together. Hoo seems to agree with Kim Dan that Kang Woo is Yeon Seo's Rib. It will be very cruel if Kang Woo does not get happiness.
So what we know is that Kang Woo can't kill himself or die. Nor does he age. Hmmmmm.
Girl don't eat the food! Don't drink anything! When your own family is trying to kill you. So do the earrings have listening devices in them? Yeon Seo! You are a cold girl for a reason! Trust your instincts to distrust your family!
I tell you I'm waiting for the big reveal that her aunt had a hand in killing Yeon Seo's parents. I really believe it!
Kang Woo and Kim Dan are doing a pretty good job protecting Yeon Seo. Though Kim Dan is too trusting. I'm waiting for Yeon Seo to bust out her Japanese and show that jerk investor what's what.
Was this review helpful to you?
Does Kang Woo see Yeon Seo? Or is he just using her to see his mystery girl? We haven't gotten a name or anything! But that flashback and dance was showed us it was definitely a gunshot for sure!!! But who!!!!? Just a random mortal gunning someone down?