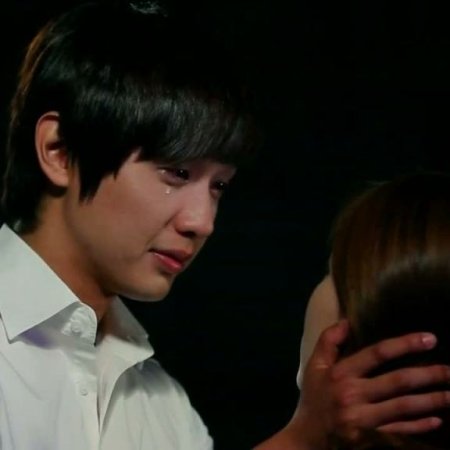 Queen In Hyun's Man Episode 14
An orphan
---
---
BoongDu is back in Joseon, YoonWool warns him the talisman can't be used for selfish goals.The King tests BD in front of MinAm,BD is shot and all the arrows hit him. It is shown that BD had talked to the King before the trial and had told him all the truth, making the King believe him, and when he is announced dead, he is actually half dead brought to the place he had told his servant,he disappears now and appears in front of the hospital and is saved.He meets HeeJin and tells her he loves her.
Queen In Hyun's Man Recent Discussions
Reactions
Was this review helpful to you?
Tons of things happened in that episode, and the ending was amazing: it could have been the end of the drama, so I really conder if any good will come of this, as there are still two episodes left... But the main couple is still the cutest, and this episode really took my breath away!
Was this review helpful to you?
This episode reminds me of The Tudors. I find that I like the Jesoen scenes the best since that's where the main action takes place. Had me on the edge of my seat as I tried to figure out how Boong Do was gonna get himself out of his current spot. What he had up sleeve was pretty genius. Gotta love smart guys! :)
Was this review helpful to you?
OMO ! What should I say ! I love this episode so muchh
Was this review helpful to you?
I loved this episode.It was heartbreaking to see Hee Jin crying thinking Bong Gu has died. I just kept repeating that "He can't be dead!" I knew that he must have some cleaver plan and luckily I was right. I'm so glad everythings fine now. But I'm just curios what on that two more episodes???
Was this review helpful to you?
Words cannot express how I felt watching this episode. Hee Jin's breakdown was one of the most heartfelt cries I have ever seen. Literally, at the moment of Boong Do being shot by arrows, she felt his pains! Did anyone else notice how much she had a connection with hi? That basically told us that they were meant for each other. Even Dong Min felt her pain and who could ever predict that! And Boong Do, player! player! Had three women shedding tears for him! He has truly earned that title! A perfect plan! Right down to the sly smile from the king! WOW!
choi hee jin cry when she thought boongdo was dead EXCELLENT. i dont know about 15 & 16 cause it feel like that was a good ending but oh well well see folks :D
Was this review helpful to you?
i was literally crying when kim boong do died i was tearing up. i cried for a good minute but of course kim boong do had something up his sleeve like he always do.
This one wasn't an exception.
I loved how in the end the story turned out to be the opposite of what we were thinking was happening. The leads did an amazing job with their acting. I swear, Yoo In Na acting a break down was very emotional and touching, you just can't but sympathize with her and shed a few tears.
The ending was very, very beautifully done. It was simple yet very touching and meaningful.
Was this review helpful to you?
This drama never fails to impress me with each episode.
The ending...was so simple yet beautiful that I cried!! I really want to know what happens next since everything is over now....from the first episode I am sure Boong Do will have to go back again, risking his life as always but how long will he go back for? I hope not for a long time!! I still insist that Hee Jin goes back to Joseon time toooo!!! Will just make this drama absolutely awesome!
Was this review helpful to you?
If Boong Do keeps doing this I would like for long!! My heart broke when Hee Jin broke down crying I totally cried with her (even though Boong Do was too clever to go down just like that). I love that fact that they both when into hospital at the same time just goes to show that they were meant to be I reckon. The same time Hee Jin's heart started heart was the same time that Boong Do was going to die - love this parallel time thing!!!
I loved how they both were brought in at the hospital at practically the same time. Once Hee Jin broke down, it was so heartbreaking. The whole scene was sad, and then they bring in the gisaeng and the queen being sad and mourning the loss of Boong Do. It was was hard not to join them.
Boong Do of course had a plan... *sigh*
Someone mentioned this felt like the last episode and it did. I just saw the preview and I'm wondering how that's going to come about.
Was this review helpful to you?
This drama keeps breaking my heart! But the good thing is, it fixes it right back.
I'm now wondering how they are going to fill the last 2 episodes? I still wish to so HeeJin in Joseon, andweyo~? What complications are going to be created for the two characters for the last episodes? I wonder...
Was this review helpful to you?
He had all in his two hands, that bastard Kim BoongDo... how can he be so brilliant...