Name: Fujiki Naohito
Native name: 藤木直人
Nationality: Japanese
Gender: Male
Born: July 19, 1972
Age: 47
Naohito Fujiki became an actor when he won a casting competition during his college years at Waseda University. Fujiki is also a pop singer and has held many concerts all around Japan. He married his long time girlfriend in 2005 and she gave birth to their first child in December of 2006. -dramawiki
Drama
Title
Rating
Haru: Sogo Shosha no Onna

Japanese Drama,

2019

, 8 eps

6.9

Natsuzora

Japanese Drama,

2019

, 156 eps

Shibata Takeo

(Support Role)

8.7

Innocence: Enzai Bengoshi

Japanese Drama,

2019

, 10 eps

Akiu Kyouichirou

(Support Role)

7.8

Good Doctor

Japanese Drama,

2018

, 10 eps

Takayama Seiji

(Support Role)

8.4

Final Cut

Japanese Drama,

2018

, 9 eps

7.7

Sego-don

Japanese Drama,

2018

, 47 eps

Abe Masahiro

(Support Role)

8.7

Haha ni Naru

Japanese Drama,

2017

, 10 eps

Kashiwazaki Yoichi

(Main Role)

8.2

Uso no Sensou

Japanese Drama,

2017

, 10 eps

Nishina Takashi

(Support Role)

8.2

The Last Cop 2

Japanese Drama,

2016

, 10 eps

Matsuura Satoshi

(Support Role)

8.4

It's Not That I Can't Marry, But I Don't Want To

Japanese Drama,

2016

, 10 eps

7.5

37.5°C no Namida

Japanese Drama,

2015

, 10 eps

Yanagi Chikara

(Support Role)

8.2

Kokoro ga Pokitto ne

Japanese Drama,

2015

, 10 eps

7.4

Sayonara Watashi

Japanese Drama,

2014

, 9 eps

Tomomi's Husband

(Support Role)

7.7

Nobunaga Concerto

Japanese Drama,

2014

, 11 eps

Hanbee Takenaka

(Support Role)

8.5

Doctor X 2

Japanese Drama,

2013

, 9 eps

Kondo Shinobu

(Support Role)

8.4

Last Cinderella

Japanese Drama,

2013

, 11 eps

Tachibana Rintaro

(Main Role)

7.8

Kamisama no Boto

Japanese Drama,

2013

, 3 eps

Tetsuya Sawaki

(Main Role)

0.0

Priceless

Japanese Drama,

2012

, 10 eps

Oyashiki Toichiro

(Support Role)

7.9

Mikeneko Holmes no Suiri

Japanese Drama,

2012

, 11 eps

Katayama Hiroshi

(Support Role)

7.2

Taira no Kiyomori

Japanese Drama,

2012

, 50 eps

Saigyo Hoshi

(Support Role)

7.6

Sengyou Shufu Tantei ~Watashi wa Shadow

Japanese Drama,

2011

, 9 eps

Asagi Takefumi

(Main Role)

7.5

Shiawase ni Narou yo

Japanese Drama,

2011

, 11 eps

Yashiro Hidehiko

(Main Role)

7.0

Control - Hanzai Shinri Sousa

Japanese Drama,

2011

, 11 eps

7.4

Hotaru no Hikari 2

Japanese Drama,

2010

, 11 eps

Takano Seiichi

(Main Role)

7.6

Naka nai to Kimeta Hi

Japanese Drama,

2010

, 8 eps

Kirino Seiji

(Support Role)

7.2

Ikemen Shin Sobaya Tantei: Iin da Ze!

Japanese Drama,

2009

, 12 eps

0.0

Yako no Kaidan

Japanese Drama,

2009

, 9 eps

Sayama Michio

(Main Role)

6.1

Ikemen Sobaya Tantei

Japanese Drama,

2009

, 13 eps

Higuchi Juntaro

(Main Role)

5.6

Shibatora

Japanese Drama,

2008

, 11 eps

Fujiki Kojiro

(Support Role)

7.4

Around 40

Japanese Drama,

2008

, 11 eps

Okamura Keitaro

(Main Role)

7.0

Hotaru no Hikari

Japanese Drama,

2007

, 10 eps

Takano Seiichi

(Main Role)

7.7

Proposal Daisakusen

Japanese Drama,

2007

, 11 eps

Tada Tetsuya

(Support Role)

7.7

Galcir

Japanese Drama,

2006

, 11 eps

Kitajima Shinnosuke

(Main Role)

6.5

Kobayakawa Nobuki no Koi

Japanese Drama,

2006

, 11 eps

Nishi Kyosuke

(Support Role)

6.7

1 Litre no Namida

Japanese Drama,

2005

, 11 eps

Mizuno Hiroshi

(Support Role)

9.1

Slow Dance

Japanese Drama,

2005

, 11 eps

Serizawa Eisuke

(Main Role)

7.3

Itoshi Kimi e

Japanese Drama,

2004

, 11 eps

Azumi Shunsuke

(Main Role)

7.7

Kou Kou Kyoushi 2003

Japanese Drama,

2003

, 11 eps

7.2

Leave It to the Nurses 4

Japanese Drama,

2002

, 13 eps

Kentaro Takasugi

(Main Role)

0.0

Hatsu Taiken

Japanese Drama,

2002

, 11 eps

Hirota Takumi

(Main Role)

6.9

Antique

Japanese Drama,

2001

, 11 eps

7.1

Love Revolution

Japanese Drama,

2001

, 12 eps

Suga Eiichiro

(Main Role)

7.3

Mofuku no Rendezvous

Japanese Drama,

2000

, 5 eps

Michiki Satoshi

(Main Role)

0.0

Leave It to the Nurses 3

Japanese Drama,

2000

, 24 eps

Kentaro Takasugi

(Main Role)

0.0

Asuka

Japanese Drama,

1999

, 149 eps

Professor Hayata Shunsaku [Asuka's childhood friend]

(Support Role)

7.3

P.S. Genki Desu, Shunpei.

Japanese Drama,

1999

, 12 eps

Soneda Takashi

(Main Role)

7.5

Oni no Sumika

Japanese Drama,

1999

, 11 eps

Sasaoka Yuzuri

(Main Role)

6.4

GTO

Japanese Drama,

1998

, 12 eps

Saejima Ryuji

(Support Role)

8.3

Don't Worry!

Japanese Drama,

1998

, 54 eps

0.0
Movie
Title
Rating
Last Cop The Movie

Satoshi Matsuura

(Support Role)

7.5

Hotaru no Hikari: It's Only A Little Light In My Life

Takano Seichi

(Main Role)

7.3

Trick The Movie: Psychic Battle Royale

Fushimi Tatsuro

(Support Role)

7.8

20th Century Boys 3: Redemption

Chouno Shouhei

(Support Role)

8.2

Baby, Baby, Baby!

7.0

20th Century Boys 2: The Last Hope

Chouno Shouhei

(Support Role)

8.0

Hana Yori Dango : Final

Kazu Kaburagi

(Support Role)

8.1

Hoshi ni Negai wo

7.0

[email protected]

Sakuma Shunsuke

(Main Role)

7.4

Dragon Head

6.2

Leave It to the Nurses

Takasugi Kentaro

(Support Role)

7.6

That's Cunning! Shijo Saidai no Sakusen

7.7

Hana Yori Dango

6.4
Special
Title
Rating
The Last Cop: Another Story

Japanese Special,

2016

, 5 eps

Matsuura Satoshi

(Support Role)

8.2

Kamoshirenai Joyutachi 2016

Japanese Special,

2016

, 1 eps

8.0

Eiko Kyoju no Jikenbo

Japanese Special,

2016

, 1 eps

5.8

Yo nimo Kimyou na Monogatari: 2015 Fall Special - Masterpiece Revival

Japanese Special,

2015

, 1 eps

{Zundokoberoncho} Mikami Shuuji

(Main Role)

7.7

Leave It to the Nurses SP

Japanese Special,

2014

, 2 eps

Takasugi Kentaro

(Main Role)

0.0

Mori Mitsuko wo Ikita Onna

Japanese Special,

2014

, 1 eps

Okamoto Yoshihiko

(Main Role)

6.9

Yo nimo Kimyou na Monogatari: 2014 Spring Special

Japanese Special,

2014

, 1 eps

{Fukushuu Byoutou} [doctor]

(Main Role)

7.1

Kagi no Kakatta Heya SP

Japanese Special,

2014

, 1 eps

Inaba Touru [contemporary art artist]

(Guest Role)

8.2

Onna Nobunaga

Japanese Special,

2013

, 2 eps

Matsudaira Ieyasu

(Support Role)

7.5

Oyari Haishaku - Yoidore Kotoji Tomegaki

Japanese Special,

2013

, 1 eps

Koda Jusaburou

(Support Role)

8.5

Naka nai to Kimeta Hi Special

Japanese Special,

2010

, 1 eps

Kirino Seiji

(Support Role)

7.4

Saigo no Yakusoku

Japanese Special,

2010

, 1 eps

Naohito Fujiki

(Support Role)

7.6

Hana Yori Dango Special Final

Japanese Special,

2008

, 1 eps

Kazu Kaburagi

(Support Role)

8.1

Proposal Daisakusen Special

Japanese Special,

2008

, 1 eps

Tada Tetsuya

(Support Role)

7.8

1 Litre no Namida Special

Japanese Special,

2007

, 1 eps

Mizuno Hiroshi

(Support Role)

8.0

Shukumei

Japanese Special,

2004

, 1 eps

6.7

Taikouki: Saru to Yobareta Otoko

Japanese Special,

2003

, 1 eps

0.0

GTO: Special

Japanese Special,

1998

, 1 eps

Saejima Ryuji

(Support Role)

7.7
TV Show
Title
Rating
Oshareism

Japanese TV Show,

2005

, 0 eps

8.5
Articles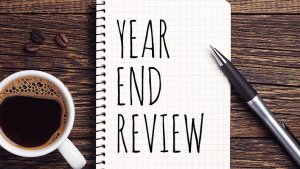 Editorials

- Dec 21, 2018
Here is an end of the year Asian Drama Review.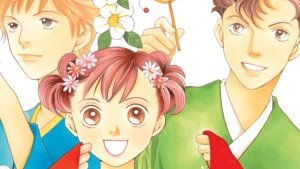 Editorials

- Apr 26, 2018
Catch up on the various adaptions of the manga Hana Yori Dango, just in time for its newest sequel, Hana Nochi Hare!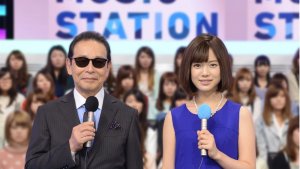 Here are five Japanese Variety Shows that you absolutely cannot miss!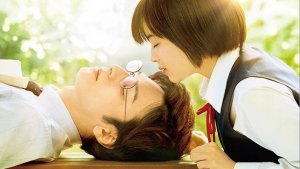 The first edition in the series of articles about unusual and taboo love stories in Asian dramas.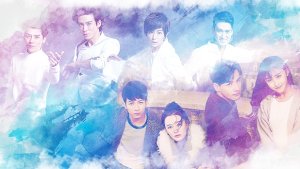 Ever come across a drama that made you wonder what your state of mind was like when you decided to actually give it a chance? Here is my Top 10 "What was I thinking? OMG, I can't stop watching this drama" dramas.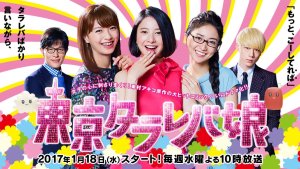 Check out what's hot or not in this Winter 2017 Japanese Drama Preview!