Name: Kurashina Kana
Native name: 倉科カナ
Nationality: Japanese
Gender: Female
Born: December 23, 1987
Age: 31
Drama
Title
Rating
Tokyo Nijusan-ku Onna

Japanese Drama,

2019

, 6 eps

0.0

Tokusatsu Gagaga

Japanese Drama,

2019

, 7 eps

Hisami Yoshida

(Support Role)

8.3

Keiji 7-nin Season 4

Japanese Drama,

2018

, 10 eps

Mizuta Tamaki

(Support Role)

6.7

Seigi no Se

Japanese Drama,

2018

, 10 eps

Tashiro Misaki (Ep.6)

(Guest Role)

8.0

Haru ga Kita

Japanese Drama,

2018

, 5 eps

Kishikawa Naoko

(Main Role)

7.3

Otoko no Misao

Japanese Drama,

2017

, 7 eps

Junko [Misao's late wife]

(Support Role)

0.0

Okusama wa, Tori Atsukai Chui

Japanese Drama,

2017

, 10 eps

Minakami Tomoka (Ep.1)

(Guest Role)

8.5

Keiji 7-nin Season 3

Japanese Drama,

2017

, 10 eps

Mizuta Tamaki

(Support Role)

8.2

Ubai Ai, Fuyu

Japanese Drama,

2017

, 7 eps

Ikeuchi Hikaru

(Main Role)

6.7

Kanjou 8-go Sen

Japanese Drama,

2017

, 6 eps

Eri (Main - Ep.2)

(Main Role)

8.0

Cain and Abel

Japanese Drama,

2016

, 10 eps

7.5

Career

Japanese Drama,

2016

, 10 eps

Yahagi Azusa (Ep.8)

(Guest Role)

7.8

Keiji 7-nin Season 2

Japanese Drama,

2016

, 9 eps

Mizuta Tamaki

(Support Role)

8.0

Keiji 7-nin

Japanese Drama,

2015

, 9 eps

Mizuta Tamaki

(Support Role)

8.2

Tenshi no Naifu

Japanese Drama,

2015

, 5 eps

Miyuki (Shoko's friend)

(Support Role)

7.5

Zannen na Otto

Japanese Drama,

2015

, 10 eps

Haruno Chisato

(Main Role)

7.4

Dark Suit

Japanese Drama,

2014

, 6 eps

7.5

First Class 2

Japanese Drama,

2014

, 10 eps

Suga Sakura

(Support Role)

7.5

Suikyuu Yankees

Japanese Drama,

2014

, 10 eps

Shoji Mafuyu

(Support Role)

8.0

Kohiya No Hitobito

Japanese Drama,

2014

, 5 eps

Minamino Chika

(Support Role)

7.8

Yorozu Uranaidokoro Onmyoya e Yokoso

Japanese Drama,

2013

, 11 eps

Michiko Tadano

(Support Role)

7.8

Kagi no nai Yume wo Miru

Japanese Drama,

2013

, 5 eps

6.6

Dinner

Japanese Drama,

2013

, 11 eps

Tatsumi Saori

(Main Role)

7.7

Hana no Zubora Meshi

Japanese Drama,

2012

, 10 eps

Komazawa Hana

(Main Role)

6.4

Mou Ichido Kimi ni, Propose

Japanese Drama,

2012

, 10 eps

Yoshiki Katsura

(Support Role)

7.3

Mousou Sousa

Japanese Drama,

2012

, 8 eps

Kimura Toyo

(Support Role)

0.0

Shimei to Tamashii no Limit

Japanese Drama,

2011

, 2 eps

Mase Nozomi

(Support Role)

7.5

Watashi ga Renai Dekinai Riyuu

Japanese Drama,

2011

, 10 eps

Maeda Hikari (Ep.1-7 & 9-10)

(Support Role)

7.6

Soredemo, Ikite Yuku

Japanese Drama,

2011

, 11 eps

Fujimura Satsuki

(Support Role)

8.7

Namae o Nakushita Megami

Japanese Drama,

2011

, 11 eps

8.0

Bartender

Japanese Drama,

2011

, 8 eps

Yamagishi Yukari (Ep 2)

(Guest Role)

7.0

Jidankoshonin Gota Keshi

Japanese Drama,

2011

, 13 eps

8.3

Ojiichan wa 25 Sai

Japanese Drama,

2010

, 8 eps

7.3

Mother

Japanese Drama,

2010

, 11 eps

Suzuhara Kaho

(Support Role)

8.8

Welkame

Japanese Drama,

2009

, 150 eps

Hamamoto Nami

(Main Role)

5.0

Jigoku Shoujo

Japanese Drama,

2006

, 12 eps

7.2
Movie
Title
Rating
Under One Umbrella

Takashima Satsuki

(Main Role)

0.0

March Comes in Like a Lion 2

Akari Kawamoto

(Main Role)

8.1

March Comes in Like a Lion

Kawamoto Akari

(Support Role)

7.8

The Extreme Sukiyaki

7.4

Kids Return: Saikai no Toki

6.2

Toku de Zutto Soba ni Iru

Shimura Sakumi

(Main Role)

6.4

See You Tomorrow, Everyone

Saki Ogata

(Support Role)

7.5

Sand Chronicle

Asada Rika

(Support Role)

7.4

700 Days of Battle: Us vs. the Police

7.7

Super Cub

6.8
Special
Title
Rating
Mario

Japanese Special,

2018

, 1 eps

8.5

Kohaku no Yume

Japanese Special,

2018

, 1 eps

0.0

Yo ni mo Kimyouna Monogatari: 2018 Spring Special

Japanese Special,

2018

, 1 eps

0.0

Attamaru Utopia

Japanese Special,

2018

, 1 eps

Takamiya Iori

(Main Role)

10.0

Kiseki no Kyoshitsu

Japanese Special,

2014

, 1 eps

8.0

Ikkyu-san 2

Japanese Special,

2013

, 1 eps

7.5

Yonimo Kimyona Monogatari: 2012 Fall Special

Japanese Special,

2012

, 1 eps

7.5

Yaa ni Naru Hi -Toba Toshijima Paradise-

Japanese Special,

2012

, 1 eps

Yamaoka Sachiko

(Main Role)

0.0
TV Show
Title
Rating
Shabekuri 007

Japanese TV Show,

2008

, 0 eps

8.6

Vs Arashi

Japanese TV Show,

2008

, 477 eps

9.1
Articles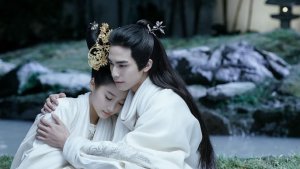 See which Asian dramas will air this winter!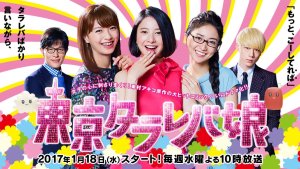 Check out what's hot or not in this Winter 2017 Japanese Drama Preview!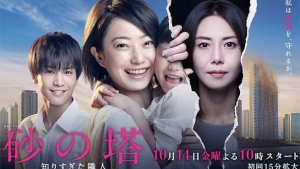 Looking for something new to watch? Have a look at this preview of upcoming Japanese fall season dramas!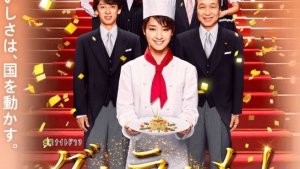 The Japanese summer dramas are almost here. Find a drama that will blow you away in this preview!