'I want to play a character that breaks up into pieces with her intense inner conflicts like Natalie Portman in Black Swan. I also like the characters of Jennifer Lawrence in American Hustle and Silver Linings Playbook. But more than anything, it is important that there is something I can learn from a project. It is a matter of course that I study and analyze the piece completely. However, collaborating with many people to complete a single piece is a process of joy for me.'  Park Min Young, KWave, August 2014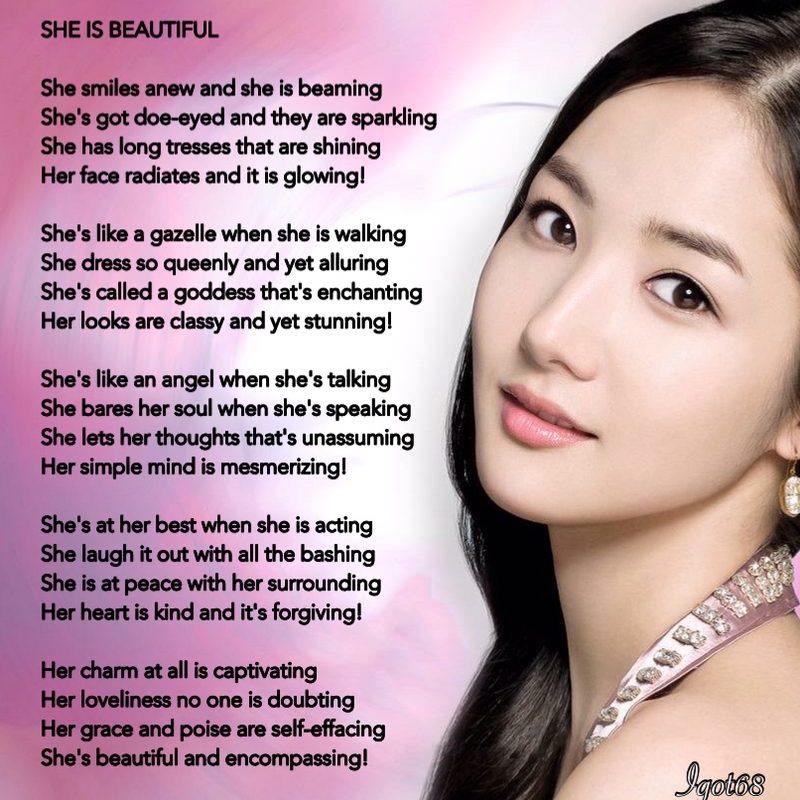 The poem says it all and I could not agree more. Park Min Young (PMY) is undoubtedly one of the most beautiful actresses that have landed in K-dramaland. Her stunning beauty, charm, wit, brightness and elegance has captured the heart of millions of her fans (including yours). She has a class of her own by oozing with confidence. She has the most captivating smile and an insanely contagious laughter! Park Min Young is my big girl crush, ever since I saw her 4 years ago as Kim Na Na, in the most loved action thriller City Hunter. Since then, my admiration for her has never stopped and she continues to amaze me, up until today. She may appear really lady-like in forbearance, but she is one strong and courageous woman inside. However, PMY is not only beauty, what really draws people to this amazing lady is her brilliant and solid acting chops. She is a versatile actress who can portray any role as awesome, believable and credible as possible! Her love for work and the diligence she puts in every project makes her one of the finest actresses in K-dramaland. Truly, PMY is a person who is beautiful inside out!
DID YOU KNOW THAT PARK MIN YOUNG;
•  enjoys traveling overseas a lot. She likes to visit museums and art galleries. 
•  adores cooking for her family and she once said in an interview that she will cook breakfast every day for her husband when she gets married!  Wow, she is wife material indeed!
•  absolutely loves coffee, in fact, her friends labeled her house as Min Young Coffee House as she often invites them for a coffee and pastries bonding. 
•  deems her eyes as her best body part because they are bright and sparkly.
•  likes Josh Hartnett's eyes as they are deep, sexy and has a lot of charm.
•  wants to collaborate with fellow actors Won Bin and Kang Dong Won in future projects.
•  lived and studied for a while in the US, during her middle school. She came back to South Korea when she was 17 years old to pursue her dreams of becoming an actress.
•  was discovered by an agency via her Cyworld site (a Korean based social networking just like Facebook/ MySpace).
•  first appeared in a TV Commercial for SK Telecom in 2005.
•  loves reading, writing and listening to music.
•  finds a man sexy if he is wearing a white shirt and a suit since her favourite colour is white.
•  classifies Chae Young Shin (Healer) as her favourite role, unseating Kim Yoon Hee of Sungkyunkwan Scandal.
Sources:
[email protected] for the various interviews and info and Park Min Young Actors Thread at Soompi Forums and lovepmy.blogspot.com
---
UPCOMING PROJECTS (for airing):
BRAVENESS OF THE MING. This is her first Chinese drama project. She plays the role of Xie Yu Fei, love interest and future wife of Xia Xun played by Zhang Han. Braveness of the Ming is based on a popular fiction novel set in Ming Dynasty. PMY is so exquisitely beautiful here adorned with those intricate hairstyles and wearing the historical Chinese costume. I can't wait to watch her again on the small screen.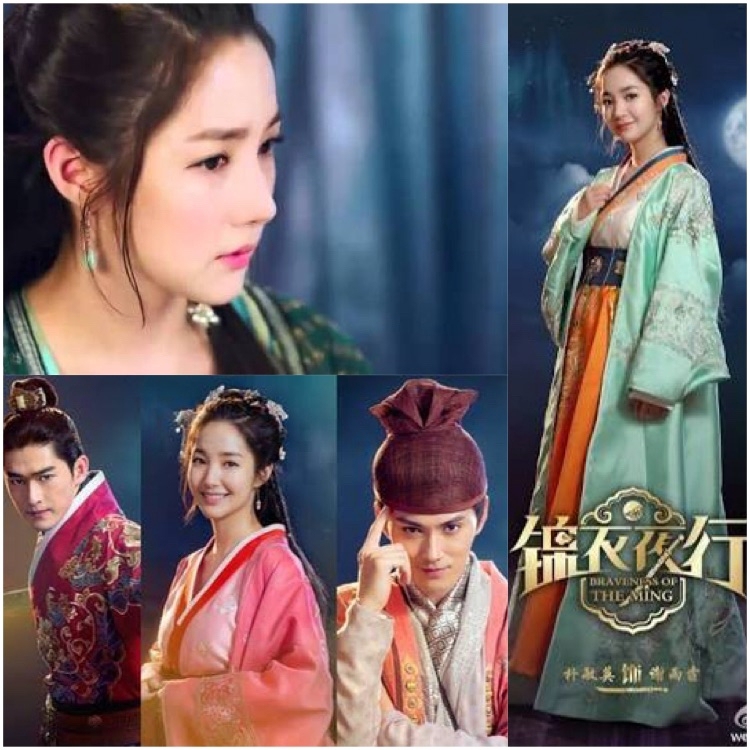 TIME CITY.  Her second Chinese drama which has yet to be aired, hopefully, it will happen this year. This is about a college girl, played by Park Min Young who fell in love with a popular actor played by Zhang Zhe Han. PMY is so charming, cute and bubbly in the many stills and trailers that were being shown via various SNS. I really can't wait for this gorgeous and lovely drama.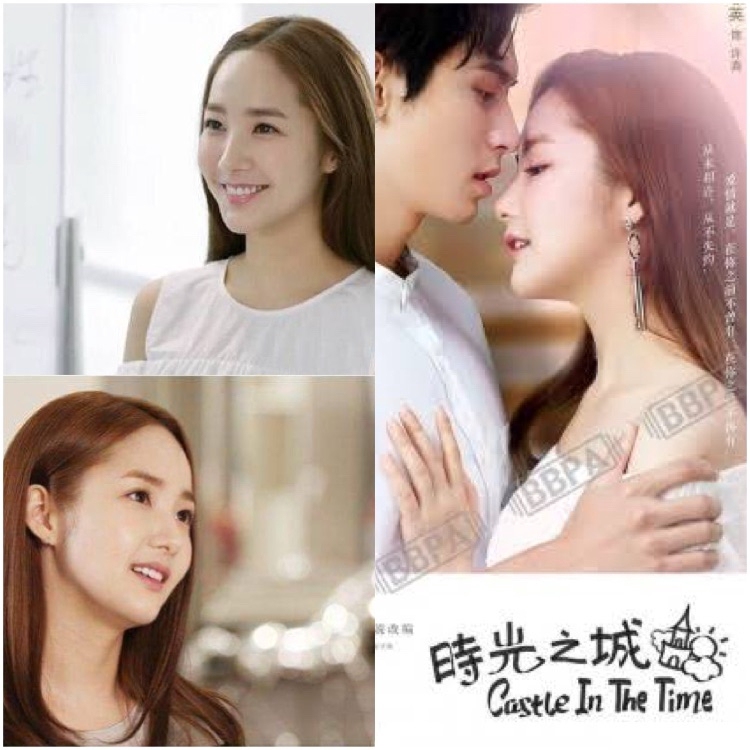 ---
PAST WORKS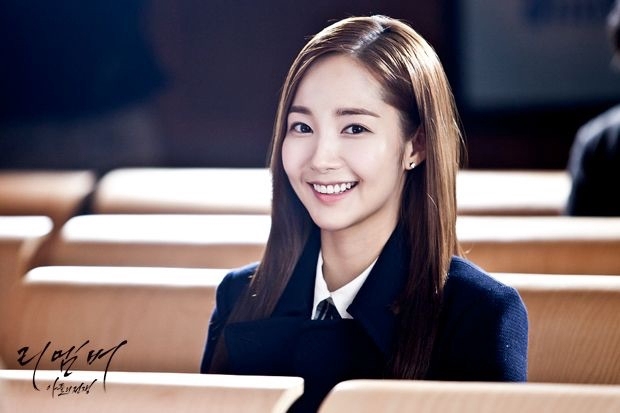 'Do you think becoming a prosecutor is easy? Well, you are smart so you can remember anything you see once, but not me, I had to read things ten times, thirty times...' - Lee In Ha
Park Min Young stars as Lee In Ha, a lawyer that wants to become a prosecutor. She wants to help the protagonist (played by Yoo Seung Ho) fight for the death of his innocent father who was wrongly convicted. As a lawyer, she upholds truth and honesty in a world full of lies and betrayals. Although the drama is male dominated and PMY's role is more of a supporting one, she was able to give out the best of her performance which resulted to a very well accepted and consistently high rating drama. I just have to say that I like all of her wardrobes, especially those coats!  PMY indeed has a class of her own in her style and fashion - classic and elegance!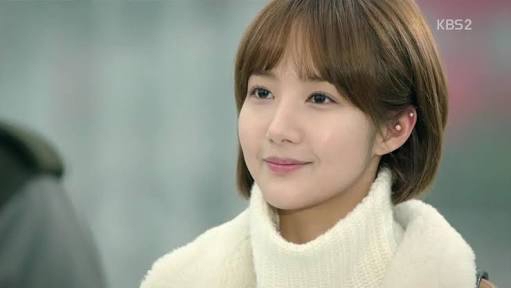 'Things I like: the sound of his camera shutter, his large hands, smiling eyes, large embrace. Things I do not like:  everything and anything that keeps me away from those things I like!' - Chae Young Shin
The moment it was announced that Park Min Young and Ji Chang Wook is teaming up for this action-thriller drama, I was incredibly ecstatic and did I say I am shipping them already? And I was not wrong, Healer became a phenomenon in terms of the leads' chemistry reel and real! Because of their explosive chemistry, both of them became more popular, especially with the international fans. There was a fanbase that crazily followed them from there on. But let us talk about her role as Chae Young Shin in the drama Healer. She is a very spunky, bubbly but passionate and determined tabloid reporter! She is also a very loving adopted daughter to her very protective father. I like how Park Min Young provided a new blood of acting for Chae Young Shin. Her character is fearless but calculating. In her life, she only trusted her father and his friends, until she met the Healer/Soo Jung Hoo/Park Bong Soo. She became friends with him and eventually fell for him. What I like about Park Min Young here is her flawless acting, so natural and real! She was just immersed in the character and the result is that ever believable cheerful Chae Young Shin!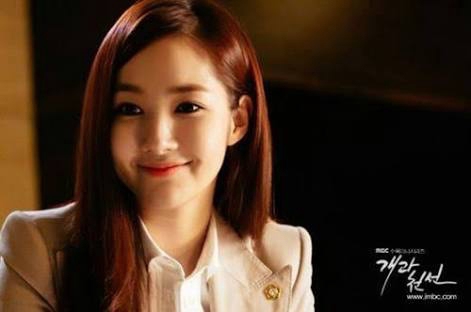 'Maybe that talk may not be very damaging to you. But to an intern who is powerless like me, it is a matter so threatening as to possibly requires quitting the firm.' - Lee Ji Yoon
This is Park Min Young's comeback drama after an almost 2-year hiatus in acting!  Although the drama did not make a buzz in popularity, it was generally accepted by the viewing fans. PMY plays Lee Ji Yoon, an intern at a prestigious local law firm. Ji Yoon works as an assistant to a tough, cold and hard lawyer played by Kim Myung Min. This is a very good comeback vehicle for PMY because her character is very likable, firm and strong. She knew who she wanted to be and what she needed to have! Her acting is somehow controlled but assertive!  She handled her role well with her diligence, positivity, and intelligence.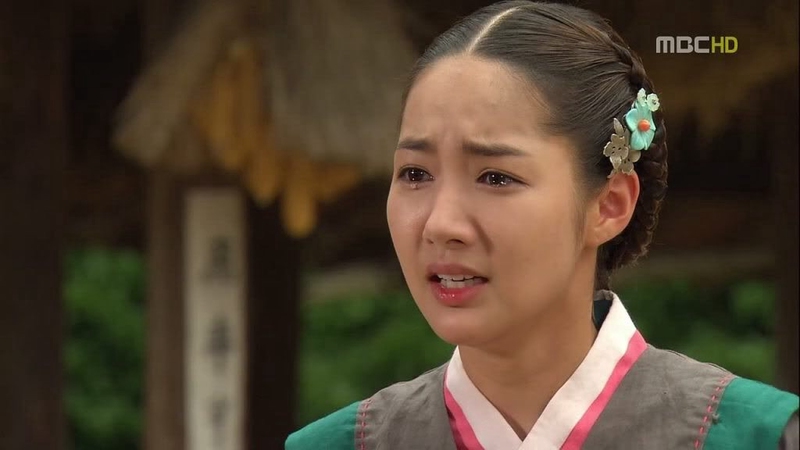 'Even if she has done wrong, we should save her first!' - Hong Young Rae
Park Min Young acted in a dual role in this historical drama, set during Joseon dynasty as well as in modern time. The story is about a 21st-century genius neurosurgeon, Dr. Jin, played by Song Seung Heon who travels back in time and meets Hong Young Rae, who is actually an incarnation of his modern time girlfriend Yoo Mi Na also played by PMY. Also in the cast is Kim Jae Joong as a military officer, who is in love with Hong Young Rae and entangled in a love triangle with Dr. Jin. I am not really that much into historical drama, but what draws me to this show is PMY herself. As Hong Young Rae, her acting is just brilliant as a kind-hearted, benevolent noblewoman who is an able assistant to Dr. Jin when he traveled back in history.  PMY's pretty and charming face just fits her perfectly as Hong Young Rae. And kudos to her as she is one of those few actresses who can wear a traditional costume, a.k.a hanbok, very beautifully!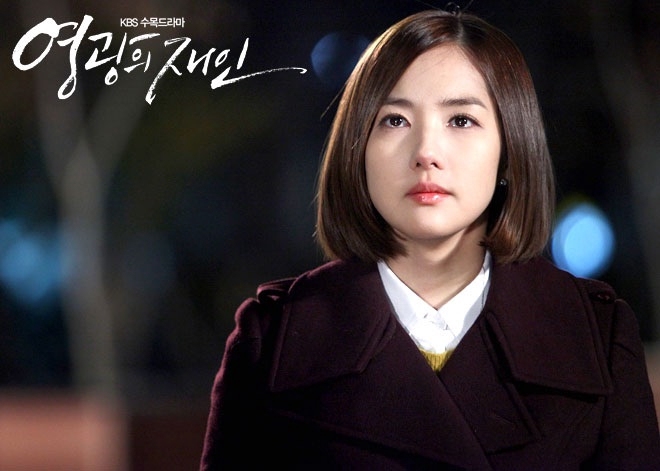 'A good-natured and capable person need not debate with others.' - Yoon Jae In
What I like about Glory Jane is the solid and brilliant acting of the three main leads Park Min Young, Chun Jung Myung and Lee Jang Woo. For 24 episodes, you will experience top notch acting performance by the leads, especially Park Min Young. Her face brightens up and radiates when she is happy and thrilled. The next moment she will just cry her heart out, an outrage of emotions will just fill her pretty face and a bucket of tears will just flow naturally. I have never seen an actress with so much passion in crying as her, she just cries a river of tears so believably!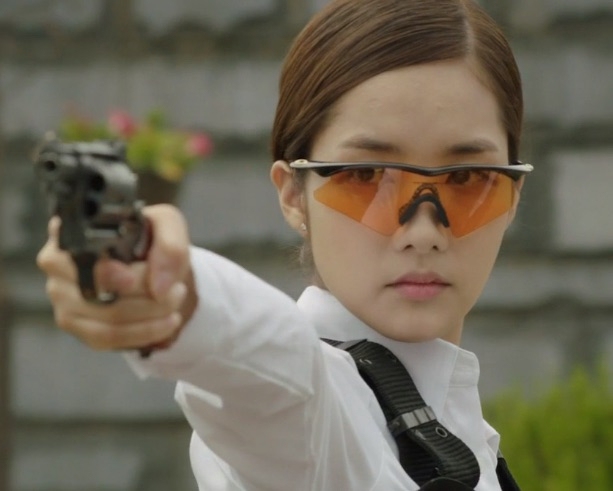 'So what if I am not ok? It is not like it changes reality!' - Kim Na Na
City Hunter is a Japanese manga adaptation and is one of the most captivating drama I have ever seen. It has the balance of romance and revenge that was beautifully written. It has all the right formula of an action, suspense, comedy, drama, politics and revenge rolled into one. But what fascinates me more about this drama is the stunning visuals of the two leads especially Park Min Young (the other lead being Lee Min Ho). She is so refreshing, raw, vulnerable, enchanting, charming and believable as Kim Na Na. She just nailed her role as a presidential bodyguard, she is strong and feisty but still feminine, alluring and pretty.  It was as if the role is specially written for her. Park Min Young is Kim Na Na as Kim Na Na is Park Min Young. And I do not see any other actress who can portray the role as sincerely as PMY did.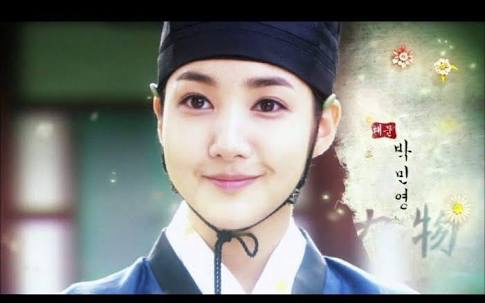 'In order for your thoughts and your will to be true, you must first gain knowledge.' - Kim Yoon Hee 
In Sunkgkyunkwan Scandal, Park Min Young's popularity rose dramatically as she was very well accepted and well-loved as a scholar disguising as a male student during the Joseon era. This is a drama about a young, jolly, independent and intelligent woman who needs to disguise as a man to enter a prestigious university to help her family for a living. This is for me the best cross-dressed drama ever to grace Kdramaland. Her acting as a man is incredibly genius as well. The story is uniquely written and executed especially by Park Min Young. Her role is well developed and Park Min Young just gave color to the already bright and brilliant character of Kim Yoon Hee. What's more is that she just had the best chemistry on screen with not just one leading man but three! Namely, Park Yoo Chun, Song Joong Ki and Yoo Ah In, which made this drama an extremely enjoyable show to watch!  She must have saved an entire country in her past life to have been rewarded with this kind of drama under her belt. Sungkyunkwan is undoubtedly one of my favorite PMY's work and one that will stay in my top five favorite Kdramas for a long, long time.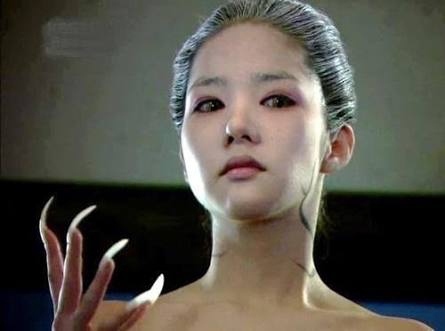 'I just wish that I could be with Unnie forever.  Ever since father and mother passed away, Unnie is all I have' - Lee Myung Ok
I was really intrigued by the plot of this drama so I decided to watch it and it thrilled me big time! I would say this is one of those brilliant acting performed by my favorite actress. I just loved her as gumiho, her face is so beautiful with the fierce makeup and with those eyes full of revenge and hatred! I like her very inquisitive nature, which eventually led to the discovery of the true curse of her descendants concerning the gumiho legend. When Lee Myung Ok, played by PMY, witnessed the murder of her sister through sacrifices, she turned into a nine-tailed fox herself to avenge the death of her only sister. Although it is just a short exposure (one episode), PMY just acted with so much earnestness!  You will see a different PMY in this one of a kind drama.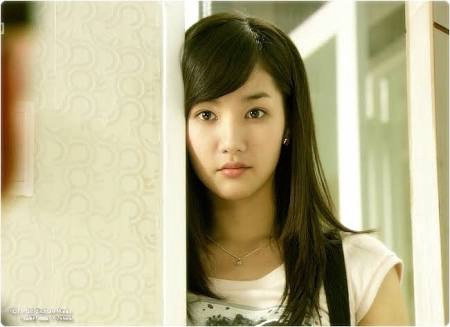 'Eun Byul: Mr. Jang, how far do you think we have walked in the past?

Mr. Jang: Not sure..

Eun Byul: Should we start counting them again?' - Yoo Eun Byul
This is one of those early works of PMY and probably one of her best drama in her younger years. Many who have watched this has found her very lovable and adorable and they even described her as 'living doll' due to her fashionable and lively appearance in the show. PMY acting as Yoo Eun Byul is so believable as a stubborn and adventurous young high school student who becomes so close with her teacher/mentor played by Yang Dong Geun. And her being cute added a more colorful side to the lovely but naive character of Eun Byul. I just love how she makes use of her lovely doe eyes and those side stares that she just dispensed creatively in this drama.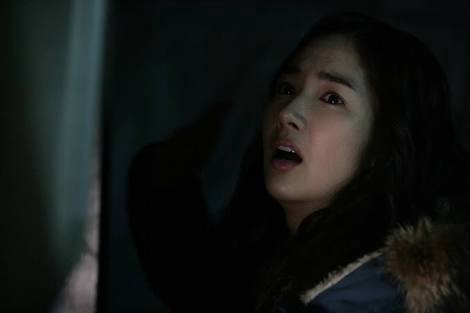 'Do you know what claustrophobia is?  Even if it is not completely sealed off, you can't breathe, you can not go inside elevators, or subways, because you think you will die. I am like that!' - Se Yeon
I watched THE CAT since PMY appeared in that movie of 2011. This is the first and only movie project of PMY to date. PMY plays the claustrophobic Se-Yeon who is also a pet groomer at a kitty shop. Her claustrophobia stems from a childhood trauma. Since she adopted a cat from an old lady that dies mysteriously, she has been troubled by series of nightmares and a little girl has been haunting her in her dreams as well. Soon, Se-Yeon's courageous nature helps to solve a long lost murder crime. What I like about PMY here is the solid acting she exhibited throughout the movie. At an early stage of her career, she already shows her great thespian talents.
OTHER DRAMAS
Running Gu - Moon Jaeng Joo, Main Role, 2010
Ja Myung Go - Princess Ra Hee, Supporting Role, 2009
Unstoppable High Kick - Kang Yoo Mi, Supporting Role, 2006-2007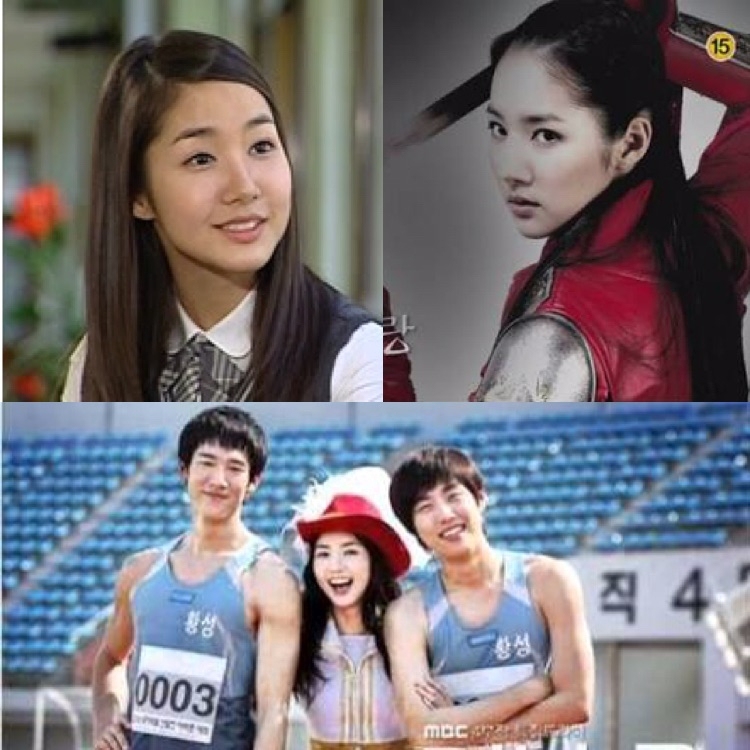 ---
RECOGNITION AND AWARDS:
•   2014 KBS Drama Awards: Best Couple Award with Ji Chang Wook (Healer)
•    2014 KBS Drama Awards: Excellence Award for Mid-length Drama, Actress (Healer)
•    2011 KBS Drama Awards: Excellence Award for Mid-Length Drama, Actress (Man of Honor)
•    2010 KBS Drama Awards: Excellence Award, Novella Drama - Actress (Sungkyunkwan Scandal)
•    2010 KBS Drama Awards: Netizens' Award (Sungkyunkwan Scandal)
•    2010 KBS Drama Awards: Best Couple Award with Park Yoochun (Sungkyunkwan Scandal)
•    2008 KBS Drama Awards: One Act Series Actress Award (Hometown Legends)
•    2007 KBS Drama Awards: Best New Actress Award (I Am Sam)
•    2006 MBC Drama Awards: Best New Actress Award, Sitcom Category (Unstoppable High Kick)
Source: DramaWiki
---
OTHERS
Park Min Young has appeared in many Commercial Footages (CFs) as well. Her charm and wit make her a very credible endorser of many commercial brands in SK. Take a look at some of her past CFs for the last few years.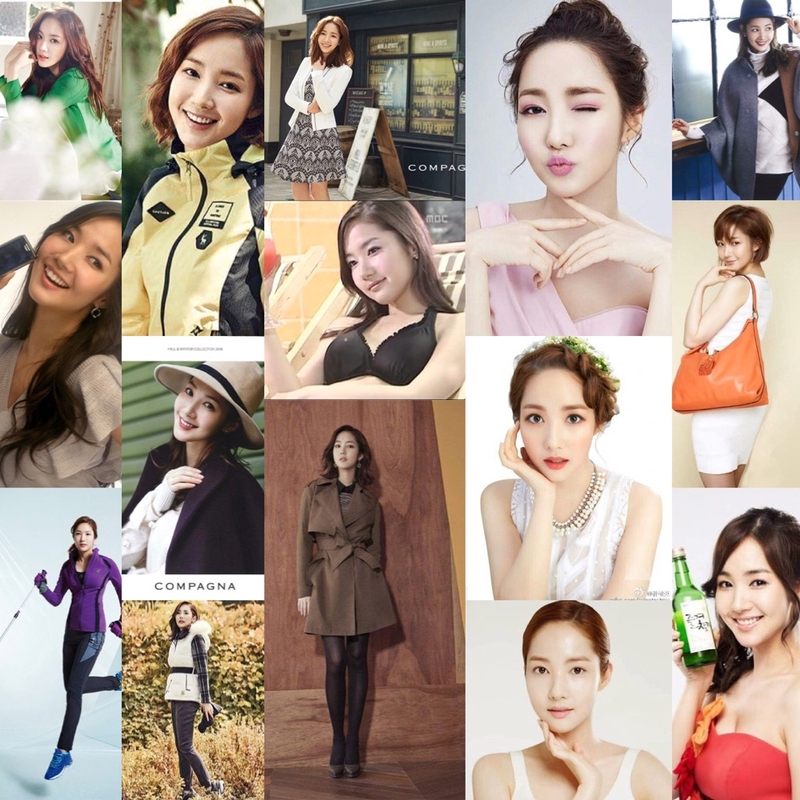 ---
As I have said, she enjoys traveling out of the country. This makes her a well rounded and knowledgeable person. Feast your eyes on these many photos of her travels: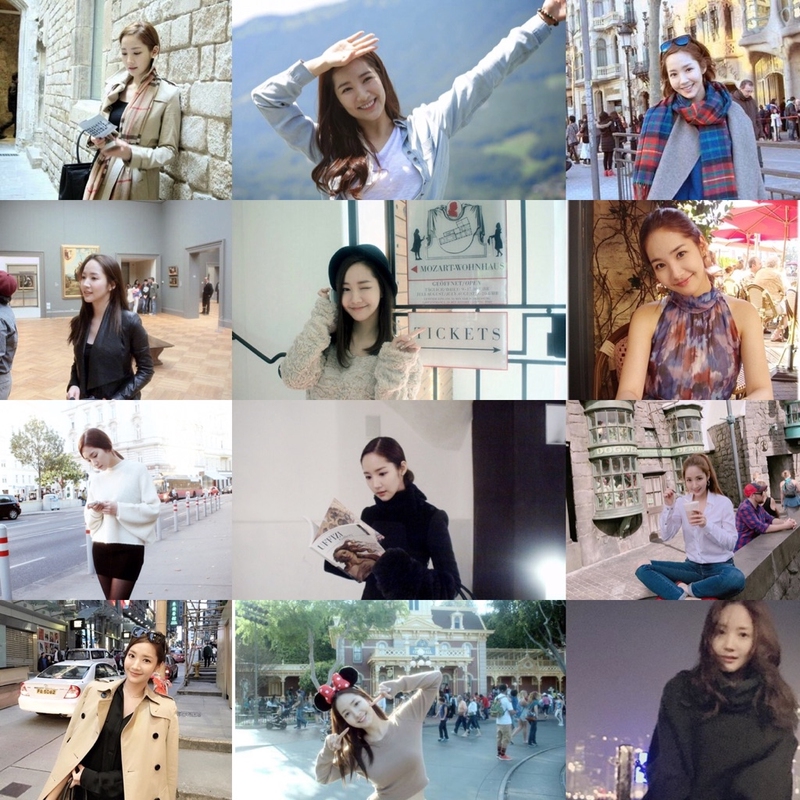 ---
Her Instagram (IG) and Weibo account are also sources of happiness and motivation for her millions of fans. Many are also enjoying her many selcas she shares on a regular basis. Here's a collage of some of her selcas: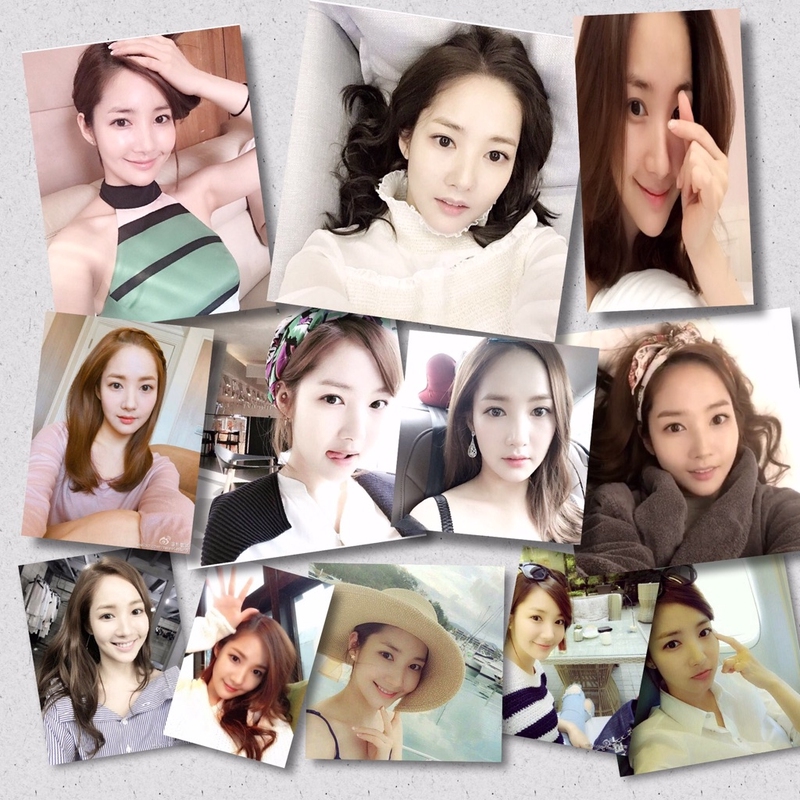 Credit as watermarked.
Thank you also to [email protected] for the various interviews info and Park Min Young Thread at Soompi Forums and lovelypmy.blogspot.com