Nowadays, tvN has been producing good quality and content dramas that have surprised us - or at least those of us who don't watch tvN dramas often. But let me recommend you some of the best tVN dramas to watch.
---
#1 Signal (2016)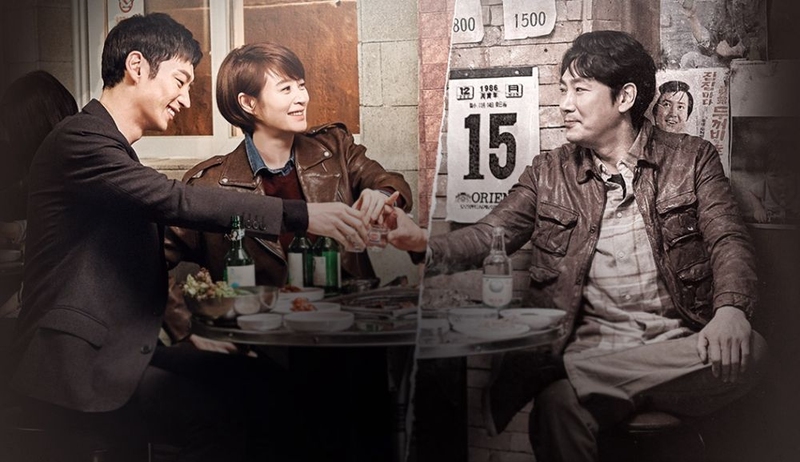 This drama ended with a rating of 12.54%, making it one of the highest-rated Korean dramas in cable television history. This mysterious drama allows the characters to communicate with the past using a walkie talkie. As a result, it helps the characters solve cases that were past the statute of limitations, A.K.A. cold cases.  In a way, it takes the leads back to 1989 even though they're currently living in the year 2015. To avoid mini heart attacks, don't watch it at night.
Starring: Le Je Hoon, Kim Hye Soo, and Jo Jin Woong.
---
#2 Let's Fight Ghost (2016)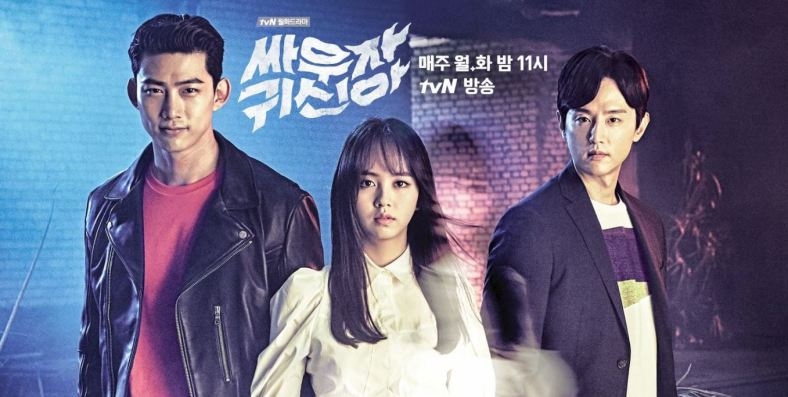 It is your typical romantic drama with a little bit of a twist because the main guy in the story can see ghosts and can even fight with them. The other unique thing about this drama is that the main girl for this drama is a ghost, and she helps him fight with the bad ghosts in order to stop them from harming innocent people. Unexpectedly, they fall in love with each other and their cute love story begins. Besides the chemistry between the main characters, expect to see a very good looking veterinarian with a secret and a bromance between Kang Ki Young and Lee David.
Starring: Ok Taecyeon [2PM], Kim So Hyun, and Kwon Yul.
---
#3 Reply 1997 (2012)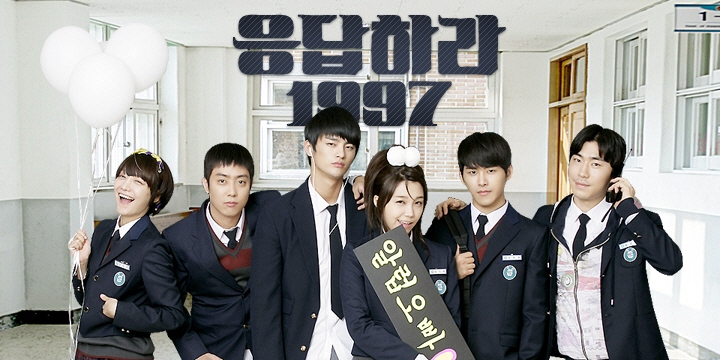 This drama revolves around the lives of six friends living in Busan. The story line might confuse you a bit at first, but it's just showing their lives when they were 18 year old high schoolers during 1997, as well as their 33-year old present selves. They just talk about it in one night during their reunion.  So if you haven't watched this yet, don't read any spoilers and enjoy the show.
Starring: Jeong Eunji [APink], Seo In Guk, and Hoya [Infinite].
---
#4 Drinking Solo (2016)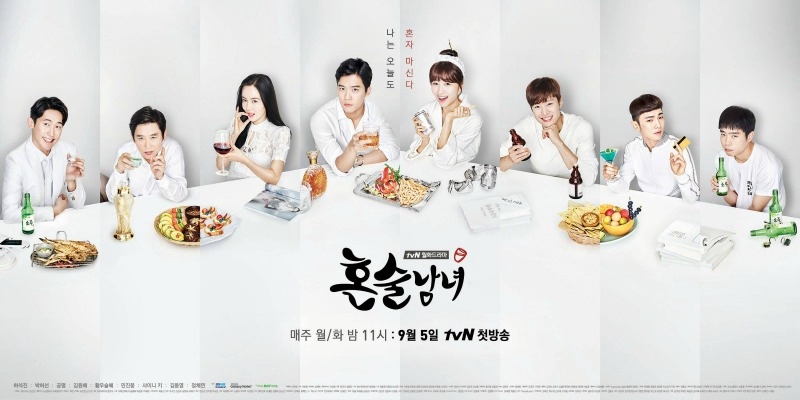 It's a slice of life based around the teachers, students, and staff of a private institution that helps them prepare for the civil exam based in Noryangjin. You will see the struggles of each student who are very determined to pass the civil examination. Let me tell you though, the exam isn't easy based on their experiences in this drama. Besides that, this drama can also make you hungry. In every single episode, they show such delicious food. I literally drooled one time because I was watching this on an empty stomach. Lessons learned: Never watch this drama with an empty stomach.
Starring: Park Ha Na, Ha Seokjin, Hwang Woo Seul Hye, Min Jin Woong, Gong Myung [5urprise], Jung Chaeyeon [DIA], and Key [Shinee].
---
#5 Oh My Ghost/Oh My Ghostess (2015)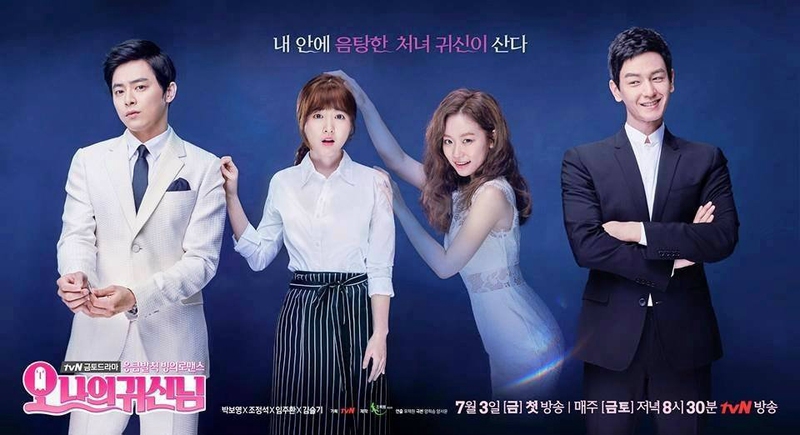 A Rom-Com drama that can make you laugh, and also maybe squeal because of Park Bo Young's cuteness that simply overflows in this drama. This drama is about a ghost possessing the bodies of the living and one of them happened to be Bo Young's character. From then on, her life changes and the perspective of people towards her also changes.
Starring: Park Bo Young, Jo Jung Suk, Kim Seul Gi, and Lim Ju Hwan.
---
#6 Ex-Girlfriend Club (2015)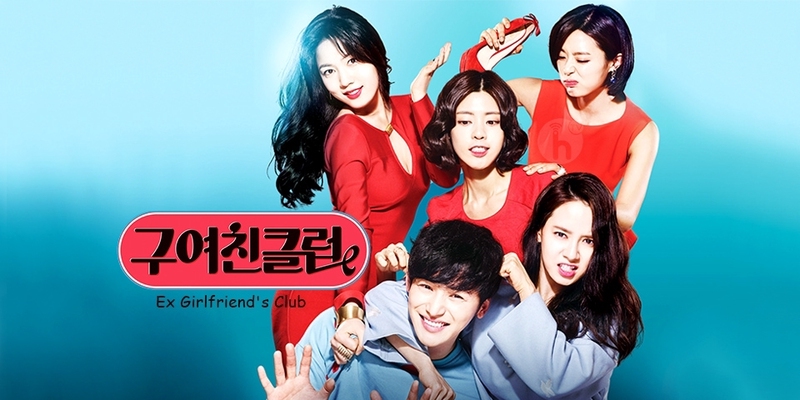 Bang Myung Soo is a webtoon artist who writes about his past relationships with different types of women that he's dated. With this story he created, it became popular and the readers were very hooked on it. Later on, they wanted to make a movie out of the webtoon he created. A lot of things happened during the process of adapting this webtoon into a movie that brought all his ex-girlfriends together.
Starring: Byun Yo Han, Song Ji Hyo, Lee Yoon Ji, Jang Ji Eun, and Ryu Hwayoung.
---
#7 Queen In Hyun's Man (2012)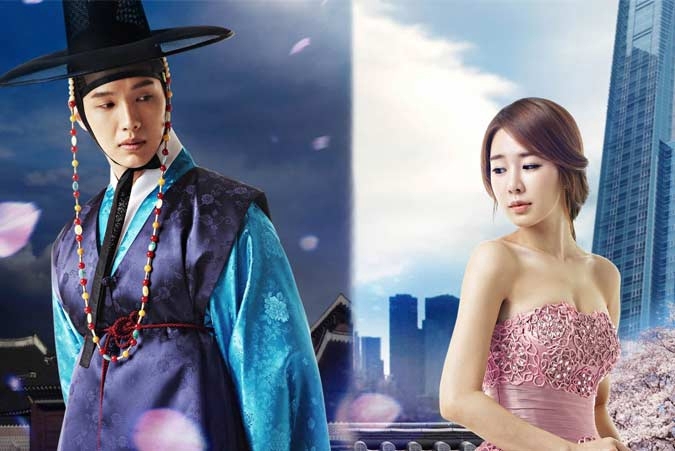 This drama is somewhat similiar to Moon Lover: Scarlet Heart Ryeo because it also has the time travel element, although this time, it's the opposite. A nobleman from Joseon Dynasty travels to the year 2012 and crosses path with an unsuccessful actress until she lands her big break - she becomes a cast member for a drama called Queen In Hyun.
Starring: Ji Hyun Woo and Yoo In Na.
---
#8 Goblin (2016)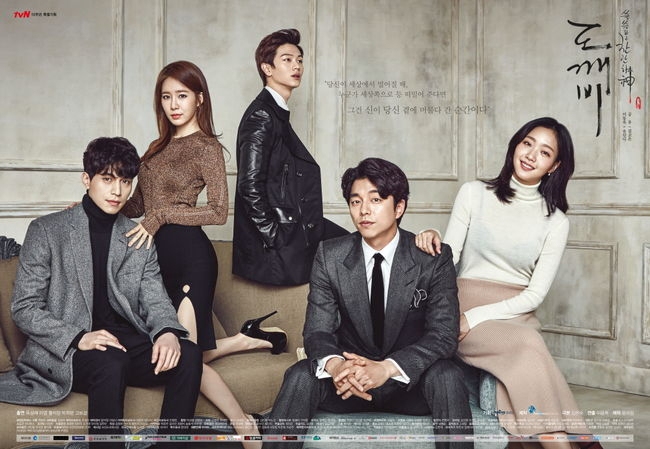 Kim Shin is an immortal goblin who protects and help the people in need. He lives with a Grim Reaper (a very handsome one), and together they do their duty and see the dead off into their afterlife. Then one day, they meet a young high school girl named Ji Eun Tak and their roller coaster of a ride begins. It is a very well made drama that can surely stir up your emotions, especially in the last few episodes.
Starring: Gong Yoo, Kim Go Eun, Lee Dong Wook, Yoo In Na and Yook Sungjae [BTOB].
---
#9 Reply 1988 (2015)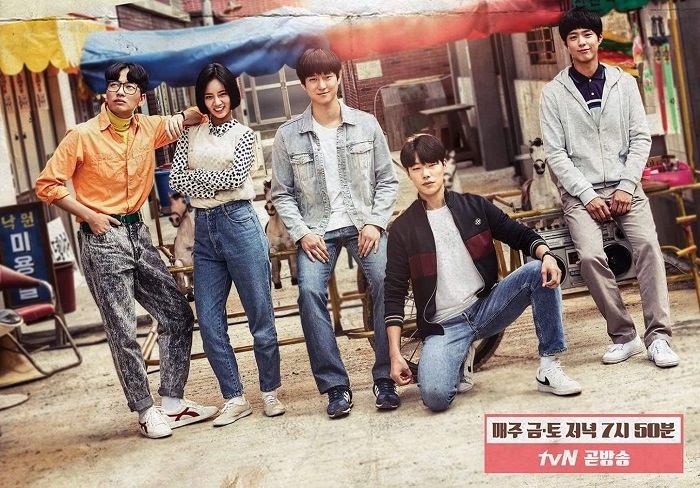 Another Reply series that happens in the year 1988. This time, it revolves around five friends and their families living in the same neighborhood. This is the third installment of tvN's reply series. These five friends all grew up together and become incredibly close. This fun reply series could take you back to your childhood memories. This drama had the highest ratings of all the tvN drama.
Starring: Hyeri [Girl's Day], Ryu Jun Yeol, Park Bo Gum, Go Gyung Pyo, and Lee Dong Hwi.
---
#10 Another Oh Hae Young (2016)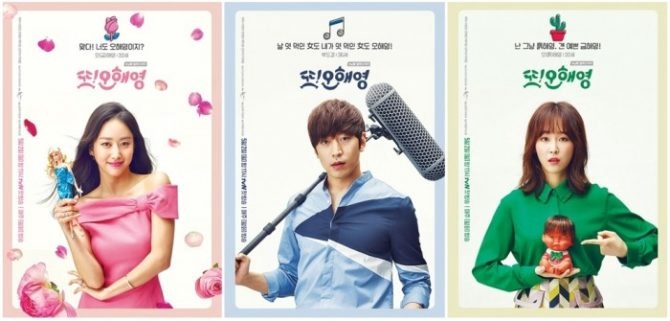 A drama about two different people with the same name Oh Hae Young, who both attended the same high school. With a twist of fate, they happen to meet again after so many years. But this time, they have one thing in common: they are both in love with the same guy. This guy went through a lot of unfortunate experiences when his soon  be bride left him. Who will this guy choose? Watch to find out!
Starring: Eric Mun [Shinhwa], Seo Hyun Jin, and Jeon Hye Bin.
---
Which tvN drama is your favorite?