Name: Ha Suk Jin
Native name: 하석진
Also Known as: Ha Seok Jin
Nationality: South Korean
Gender: Male
Born: February 10, 1982
Age: 36
Ha Suk Jin was born in South Korea on February 10 in 1982. During his college years he studied Mechanical Engineering at Hanyang University. However, he quickly realized that his true path lay in acting. He made his acting debut in 2005 on the television show Princess Lulu. That same year he also acted on the popular show Sad Love Song.(dramafever)
Drama
Title
Rating
Your House Helper

Korean Drama,

2018

, 32 eps

8.0

A Poem a Day

Korean Drama,

2018

, 16 eps

8.1

Radiant Office

Korean Drama,

2017

, 16 eps

7.7

Something About 1 Percent

Korean Drama,

2016

, 16 eps

8.4

Drinking Solo

Korean Drama,

2016

, 16 eps

Professor Jin Jeong Seok

(Main Role)

7.8

After the Show Ends

Korean Drama,

2016

, 8 eps

7.4

D-Day

Korean Drama,

2015

, 20 eps

Dr. Han Woo Jin

(Main Role)

8.3

Legendary Witch

Korean Drama,

2014

, 40 eps

7.8

The Woman Who Married Three Times

Korean Drama,

2013

, 40 eps

6.0

Shark

Korean Drama,

2013

, 20 eps

Oh Joon Yeong

(Main Role)

7.8

Childless Comfort

Korean Drama,

2012

, 40 eps

Ahn Sung Ki

(Support Role)

7.2

Standby

Korean Drama,

2012

, 113 eps

7.4

If Tomorrow Comes

Korean Drama,

2011

, 51 eps

Lee Young Gyun

(Main Role)

6.5

Can't Lose

Korean Drama,

2011

, 18 eps

Ha Seok Jin

(Support Role)

6.5

Once Upon a Time in Saengchori

Korean Drama,

2010

, 20 eps

7.5

The Great Merchant

Korean Drama,

2010

, 30 eps

7.4

Give Me Food

Korean Drama,

2009

, 106 eps

6.1

Happiness

Korean Drama,

2008

, 58 eps

Kang Suk [Boxer]

(Support Role)

6.9

If In Love Like Them

Korean Drama,

2007

, 4 eps

7.3

Hello! Miss

Korean Drama,

2007

, 16 eps

Hwang Chan Min

(Support Role)

6.7

Dr. Gang

Korean Drama,

2006

, 16 eps

Kim Jin Kyu

(Support Role)

7.2

Princess LuLu

Korean Drama,

2005

, 20 eps

6.2

Sad Love Story

Korean Drama,

2005

, 20 eps

Kim Chul Soo

(Support Role)

8.0
Movie
TV Show
Title
Rating
Problematic Men

Korean TV Show,

2015

, 162 eps

8.9

Please Take Care of My Refrigerator

Korean TV Show,

2014

, 200 eps

8.6

I Live Alone

Korean TV Show,

2013

, 300 eps

Ep 53, 61, 70, 76, 92

(Guest)

8.9

X-Man

Korean TV Show,

2003

, 178 eps

8.8
Articles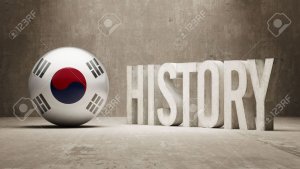 Editorials

- Sep 21, 2017
While introducing the major events in South Korea's history that followed the Korean War, this article also provides a selection of dramas and movies set in this era.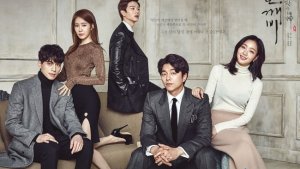 tVN is a popular Korean Cable channel that has skyrocketed into a leader of cable television over the past few years. Here are 10 TvN dramas that you need to watch!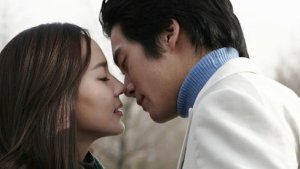 Editorials

- Jan 19, 2017
Also known as the Ridiculous Marriage, which indeed it is. This campy 2007 rom-com movie has everything from the wealthy male lead fated with the sweet, modest female lead. And some really crazy family members!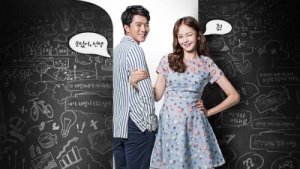 Drama Recaps

- Oct 27, 2016
Have a ton of laughs with this rom-com starring Ha Suk Jin and Jeon So Min.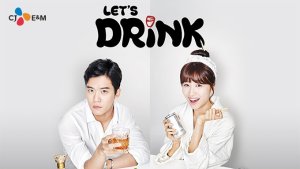 Drama Recaps

- Oct 25, 2016
Starring Park Ha Sun and Ha Suk Jin, this rom-com Korean drama will leave you thirsty, for sure!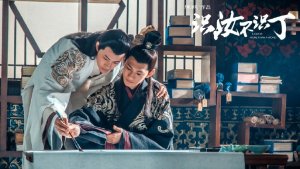 Here are 10 highly anticipated, Fall dramas starting soon!