Name: Park Ho San
Native name: 박호산
Also Known as: Bak Ho San
Nationality: South Korean
Gender: Male
Born: October 18, 1972
Age: 47
Drama
Title
Rating
Catch the Ghost

Korean Drama,

2019

, 16 eps

Choi Do Chul (Ep. 3-4)

(Guest Role)

8.5

Pegasus Market

Korean Drama,

2019

, 12 eps

Kwon Young Goo

(Main Role)

8.0

Flower Crew: Joseon Marriage Agency

Korean Drama,

2019

, 16 eps

Ma Bong Deok [Ma Hoon's father / Chief State Councillor]

(Support Role)

7.7

Less Than Evil

Korean Drama,

2018

, 32 eps

Jeon Choon Man

(Main Role)

8.1

The Guest

Korean Drama,

2018

, 16 eps

Go Bong Sang [Gil Young's partner]

(Support Role)

8.8

The Ghost Detective

Korean Drama,

2018

, 32 eps

Lee Kyung Woo

(Guest Role)

7.8

Lawless Attorney

Korean Drama,

2018

, 16 eps

Chun Seung Beom [Prosecutor]

(Support Role)

8.3

My Mister

Korean Drama,

2018

, 16 eps

Park Sang Hoon [Dong Hoon's eldest brother]

(Support Role)

9.2

Mother

Korean Drama,

2018

, 16 eps

Woon Jae [Oh Gyun's father]

(Guest Role)

9.1

Prison Playbook

Korean Drama,

2017

, 16 eps

Kang Chul Doo / "KAIST"

(Support Role)

9.1

Defendant

Korean Drama,

2017

, 18 eps

Choi Tae Hong [Prosecutor]

(Support Role)

8.9

Wanted

Korean Drama,

2016

, 16 eps

Ham Tae Sub

(Support Role)

7.8

Mrs. Cop

Korean Drama,

2015

, 18 eps

8.0

Liar Game

Korean Drama,

2014

, 12 eps

[Detective]

(Support Role)

8.4
Movie
Title
Rating
Call

[Seo Yun's father]

(Support Role)

0.0

Beautiful Voice

Representative Park

(Main Role)

0.0

Mr. Egotistic

7.0

The Princess and the Matchmaker

Do Seung Ji [Chief royal secretary]

(Support Role)

7.8

The Age of Blood

[Royal investigation bureau judge]

(Support Role)

7.3

Heart Blackened

[Chief prosecutor]

(Support Role)

7.8

Warriors of the Dawn

King Sun Jo

(Support Role)

7.9

Derailed

Detective Jang

(Support Role)

7.5

The Queen of Crime

7.0

The Great Actor

6.4

No Tomorrow

[Debate lawyer]

(Support Role)

7.6

The Sound of a Flower

Jin Yun Chung [Government official]

(Support Role)

7.5

Space Between: Sunshowers

6.4

The King of Jokgu

Hyung Kook

(Support Role)

7.7

Doma Ahn Jung Geun

0.0

Woman Is the Future of Man

5.0

Wanee and Junah

6.9

Indian Summer

Lawyer Kim

(Support Role)

7.5

Phantom, The Submarine

Number 434

(Support Role)

7.4

Story of a Man

7.0
Special
Title
Rating
EXIT

Korean Special,

2018

, 4 eps

Hwang Tae Bok

(Support Role)

7.9
TV Show
Articles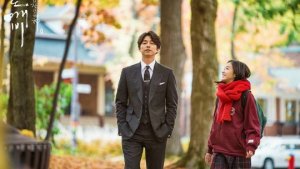 Abzzski presents the upcoming Korean Dramas to be released this Fall!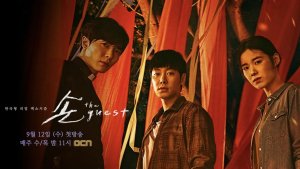 Editorials

- Nov 16, 2018
When a powerful demon known as "Sohn" begins to terrorize and possess the innocent it is up to Hwa Pyung, Matteo and Kil Yeong, three people brought together from tragedy, to put an end to it.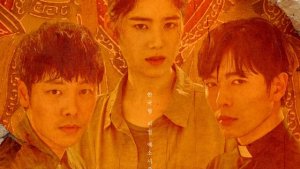 Editorials

- Oct 10, 2018
After the fun summer watch, I was craving something dark and supernatural. I think The Guest is an amazing opportunity to get into a spooky autumn mood.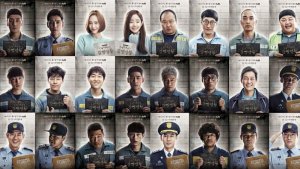 Drama Recaps

- Jan 11, 2018
Here are 3 reasons to pick up tvN's offbeat slice of life comedy drama, Prison Playbook.