Name: Crystal Zhang
Native name: 张天爱
Also Known as: Zhang Tianai;Zhang Tian'ai;Zhang Tian Ai;張天愛
Nationality: Chinese
Gender: Female
Born: October 28, 1990
Age: 27
Zhang Tian Ai, also known by her English name Crystal Zhang, is a Chinese actress and model. She is best known for her breakout role in the 2015 hit web-drama Go Princess Go.
After she studied overseas in Japan, Zhang came back to China and trained under Beijing Film Academy.
In 2009, she starred in the Korean short film Cherry Blossom alongside Korean actor Kim Soo Hyun. After which, she continued to appear in minor supporting roles.
Zhang first gained attention in 2014 when she acted alongside Sun Honglei in The Legendary Sniper. She won the Best Supporting Actress award at the 2nd Hengdian Film and TV Festival of China for her performance.
Thereafter, she starred in the web drama Go Princess Go. The low-budget series unexpectedly became a commercial hit, and shot Zhang to fame.
Following her fame, Zhang was succeedingly cast in bigger projects. In 2016, she starred in the romance film I Belonged to You alongside Deng Chao. The film was a commercial success and earned more than 800 million yuan ($118 million) at the box office. The same year, she was cast as the female lead in fantasy-action drama Martial Universe.
Drama
Title
Rating
Le Crocodile et Le Pluvian

Chinese Drama,

2018

, 40 eps

0.0

Martial Universe

Chinese Drama,

2018

, 40 eps

Ying Huan Huan

(Main Role)

7.6

The Evolution of Our Love

Chinese Drama,

2018

, 40 eps

7.6

My Fair Lady

Chinese Drama,

2016

, 24 eps

7.5

Go Princess Go

Chinese Drama,

2015

, 35 eps

Zhang Peng Peng

(Main Role)

8.0

Strange Coffee

Chinese Drama,

2014

, 60 eps

0.0
Movie
Title
Rating
Miss Puff

[Civil Affairs Bureau staff]

(Support Role)

6.8

The Legend of the Demon Cat

Huji Yulian

(Support Role)

7.8

Legend of the Naga Pearls

7.4

Father and Son

1.0

I Belonged to You

7.7
TV Show
Articles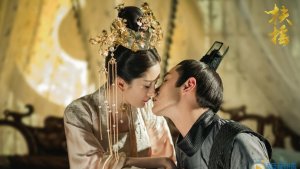 Check out the most anticipated summer dramas for this year! Which dramas are you looking forward to?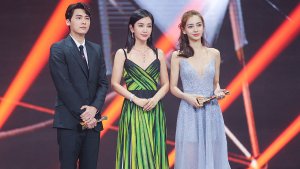 Editorials

- Feb 10, 2018
Let's check out the winners of 2017 Weibo Awards and who were the best dressed celebrities from the red carpet!