Name: Kim Ki Duk
Native name: 김기덕
Also Known as: Kim Ki Deok;Kim Gi Duk;Kim Gi Deok
Nationality: South Korean
Gender: Male
Born: December 20, 1960
Age: 59
Kim Ki-duk is a South Korean filmmaker noted for his idiosyncratic art-house cinematic works. His films have received many distinctions in the festival circuit, making him one of the most important contemporary Asian film directors. Major festival awards include Golden Lion at 69th Venice International Film Festival for Pietà, Silver Lion for Best Director at 61st Venice International Film Festival for 3-Iron, Silver bear for Best Director at 54th Berlin International Film Festival for Samaria and Un Certain Regard prize at 2011 Cannes Film Festival for Arirang. His most widely known feature is Spring, Summer, Fall, Winter... and Spring (2003), included in film critic Roger Ebert's Great Movies. Two of his films served as official submissions for Academy award for best foreign language film as South Korean entries. He has given scripts to several of his former assistant directors including Juhn Jai-hong (Beautiful and Poongsan) and Jang Hoon (Rough Cut).
Articles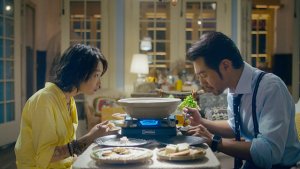 Here are four great movies for you to enjoy this weekend!