Name: Go Doo Shim
Native name: 고두심
Also Known as: Ko Su Sim; Ko Du Shim
Nationality: South Korean
Gender: Female
Born: May 22, 1951
Age: 67
Drama
Title
Rating
Mama Fairy and the Woodcutter

Korean Drama,

2018

, 16 eps

Sun Ok Nam [Barista]

(Main Role)

6.9

My Mister

Korean Drama,

2018

, 16 eps

Byun Yo Soon [Dong Hoon's mother]

(Support Role)

9.2

Our Gab Soon

Korean Drama,

2016

, 61 eps

In Nae Sim

(Support Role)

6.9

Second to Last Love

Korean Drama,

2016

, 20 eps

[Min Joo's Mother]

(Guest Role)

7.4

Dear My Friends

Korean Drama,

2016

, 16 eps

9.0

The Eccentric Daughter-in-Law

Korean Drama,

2015

, 12 eps

Yang Chun Ja (Myeong Seok's mom)

(Main Role)

7.3

All About My Mom

Korean Drama,

2015

, 54 eps

Im San Ok [Jin Ae's mother]

(Main Role)

8.0

High Society

Korean Drama,

2015

, 16 eps

Min Hye Soo [Yoon Ha's mother]

(Support Role)

7.3

Legendary Witch

Korean Drama,

2014

, 40 eps

Shim Bok Nyeo

(Main Role)

7.8

Mother's Garden

Korean Drama,

2014

, 126 eps

Jung Soon Jung

(Main Role)

7.4

One Warm Word

Korean Drama,

2013

, 20 eps

7.0

Marry Him If You Dare

Korean Drama,

2013

, 16 eps

Lee Mi Ran (Se Joo's grandmother)

(Support Role)

6.6

Hur Jun, the Original Story

Korean Drama,

2013

, 135 eps

Heo Jun's mother

(Support Role)

8.3

You Are The Best!

Korean Drama,

2013

, 50 eps

Kim Jeong Ae

(Support Role)

7.5

Immortal Classic

Korean Drama,

2012

, 20 eps

Park Gye Hyang

(Main Role)

7.0

If Tomorrow Comes

Korean Drama,

2011

, 51 eps

6.5

The Peak

Korean Drama,

2011

, 2 eps

9.0

Twinkle Twinkle

Korean Drama,

2011

, 54 eps

Lee Kwon Yang

(Main Role)

7.0

Please Marry Me

Korean Drama,

2010

, 56 eps

6.4

The Great Merchant

Korean Drama,

2010

, 30 eps

Go Doo Shim

(Support Role)

7.4

Enjoy Life

Korean Drama,

2009

, 133 eps

Kang Poong Ja

(Main Role)

6.5

Swallow the Sun

Korean Drama,

2009

, 25 eps

[Mi Yeon's mom]

(Support Role)

7.7

Chun Ja's Happy Events

Korean Drama,

2008

, 111 eps

Hwang Chun Ja

(Support Role)

6.2

A Happy Woman

Korean Drama,

2007

, 58 eps

Park Won-Hee

(Support Role)

5.7

The Snow Queen

Korean Drama,

2006

, 16 eps

Park Young Wook

(Support Role)

7.8

How Much Love?

Korean Drama,

2006

, 125 eps

Hyung Chul's mother

(Support Role)

7.3

Seoul 1945

Korean Drama,

2006

, 71 eps

Jung Hyang Geum [Hye Kyung's mother]

(Support Role)

7.3

Youth In Barefoot

Korean Drama,

2005

, 63 eps

Oh Soon Ok

(Support Role)

9.3

Han River Ballad

Korean Drama,

2004

, 51 eps

Kim Young Hee

(Main Role)

8.0

TV Novel: You are a Star

Korean Drama,

2004

, 196 eps

Kim Geum Bun (Hwa Yeon's mother)

(Support Role)

0.0

More Beautiful Than a Flower

Korean Drama,

2004

, 30 eps

7.4

Like the Flowing River

Korean Drama,

2002

, 50 eps

Park Soon Ae

(Support Role)

5.8

Rustic Period

Korean Drama,

2002

, 124 eps

Doo Han's grandmother from his mother's side

(Support Role)

9.4

Miss Mermaid

Korean Drama,

2002

, 256 eps

7.4

Fox and Cotton Candy

Korean Drama,

2001

, 52 eps

Uh Mal-Sook (Gang-chul's mother)

(Support Role)

8.0

Legend

Korean Drama,

2001

, 16 eps

0.0

Law of Marriage

Korean Drama,

2001

, 136 eps

Jo Yong Soon

(Support Role)

0.0

Mothers and Sisters

Korean Drama,

2000

, 50 eps

Na Jung Ok

(Support Role)

6.4

Virtue

Korean Drama,

2000

, 74 eps

Kim Soon Rye

(Support Role)

0.0

Should My Tears Show

Korean Drama,

1999

, 16 eps

Park In Ok

(Support Role)

5.5

People's House

Korean Drama,

1999

, 0 eps

Hong Ok's woman

(Support Role)

0.0

Love and Success

Korean Drama,

1998

, 49 eps

5.0

I Love You I Love You

Korean Drama,

1998

, 44 eps

0.0

The Reason I Live

Korean Drama,

1997

, 44 eps

[Jin Goo's Mother]

(Support Role)

9.0

Mom's Flag

Korean Drama,

1996

, 120 eps

Han Jeong Sook

(Main Role)

0.0

Men of the Bath House

Korean Drama,

1995

, 83 eps

Kim Young Ja

(Support Role)

6.0

Sons and Daughters

Korean Drama,

1992

, 64 eps

Mi Hyun's mother

(Support Role)

8.0

The Dancing Gayageum

Korean Drama,

1990

, 15 eps

0.0

Daewongun

Korean Drama,

1990

, 32 eps

Queen Shinjeong

(Support Role)

7.0

Pa Mun

Korean Drama,

1989

, 28 eps

Lady Hyegyeong

(Support Role)

0.0

Fetters of Love

Korean Drama,

1989

, 50 eps

Han Jeong Sook

(Main Role)

8.0

Queen In Hyeon

Korean Drama,

1988

, 71 eps

Prince Sung Seon's consort

(Support Role)

8.8

The Ume Tree in the Midst of the Snow

Korean Drama,

1984

, 108 eps

8.0

Country Diaries

Korean Drama,

1980

, 1088 eps

Park Eun Young

(Support Role)

0.0
Movie
Title
Rating
Exit

0.0

The Preparation

8.4

Grand Prix

Ko Yu Jeong

(Support Role)

7.6

Good Morning President

Han Kyeong Ja

(Main Role)

7.1

Family Ties

6.5

Long and Winding Road

0.0

Doma Ahn Jung Geun

0.0

My Mother the Mermaid

[Na Yeong's Mother]

(Main Role)

7.4

Plum Blossom

[Nam Ok's mom]

(Support Role)

6.6

Jealousy

0.0
Special
TV Show
Articles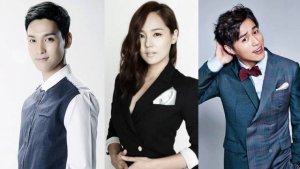 From detective to medical dramas, there is a variety of Korean dramas coming for all in August.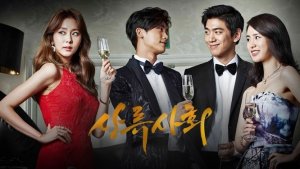 Drama Recaps

- Jul 22, 2015
'' I don't believe in fate, I just choose.'' Choi Joon Ki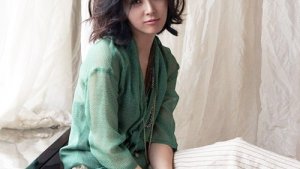 Let's take our first doze of Korean actresses over 40.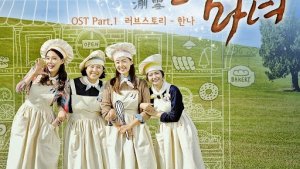 Drama Recaps

- Nov 27, 2014
A drama about four ex-con women who open a bakery shop. Take a look and see why it's worth watching.