Name: Vic Chou
Native name: 周渝民
Given name: Chou Yu Min
Also Known as: ZaiZai; Vic Zhou; Zhou Yu Min;
Nationality: Taiwanese
Gender: Male
Born: June 9, 1981
Age: 38
Vic Chou is the youngest of the F4 members. He is considered the baby of F4, being treated the best by other F4 members. His mother has Taiwanese aborigines Atayal bloodline while his father is Taiwanese Chinese with ancestry from Linyi, Shandong, China.
He was discovered when he accompanied a friend auditioning for a role in Meteor Garden. While waiting for a friend at their auditions, he was huddled in a corner near one of the Meteor Garden staff's office, who said he looked like Hua Zelei and was asked to audition. Meteor Garden was adopted from a Japanese manga, "Boys Over Flowers (Hana Yori Dango)". He was asked to play the role of Hua Zelei, a very silent and sensitive guy who befriends the female protagonist Dong Shancai, played by Barbie Hsu.
He was the first F4 member to release his own album when Make a Wish (album) was released in January 2002. It was followed by Remember, I Love You which was released in January 2004. He also sang some solo songs included in F4's albums like two songs in "Meteor Rain", released in August 2001 and 2 songs in "Fantasy 4ever", released in December 2002. His third album, I'm Not F4 was released in October 2007. He has 2 solo songs in F4/JVKV's most recent album "Waiting for You Here" [在這裡等你], released in December 2007. His solo songs also appear in the Original Soundtrack (OST) of "Love Storm" [狂愛龍捲風], "Silence" [深情密碼] and "Wish to See You Again" [這裡發現愛]。 His and F4's albums were all released under Sony Music Taiwan. In November 2015, Reen Yu and Vic Chou were married quietly.
Drama
Title
Rating
Poetry of the Song Dynasty

Chinese Drama,

2019

, 50 eps

0.0

The Flame's Daughter

Chinese Drama,

2018

, 52 eps

8.0

Beauties in the Closet

Chinese Drama,

2018

, 34 eps

Wen Zong / Li Han

(Main Role)

7.2

Home

Taiwanese Drama,

2012

, 34 eps

8.2

Memoirs of Madam Jin

Chinese Drama,

2009

, 36 eps

7.5

Black & White

Taiwanese Drama,

2009

, 24 eps

Chen Zai Tian

(Main Role)

8.2

Wish To See You Again

Taiwanese Drama,

2008

, 16 eps

Xu Le / Ye Zi

(Main Role)

7.2

Sweet Relationship

Taiwanese Drama,

2007

, 32 eps

7.1

Silence

Taiwanese Drama,

2006

, 20 eps

7.7

MARS

Taiwanese Drama,

2004

, 21 eps

Chen Ling | Chen Sheng

(Main Role)

8.2

Love Storm

Taiwanese Drama,

2003

, 21 eps

6.4

Meteor Garden II

Taiwanese Drama,

2002

, 31 eps

7.0

Come to My Place

Taiwanese Drama,

2002

, 7 eps

5.4

Poor Prince Taro

Taiwanese Drama,

2001

, 15 eps

6.7

Meteor Garden

Taiwanese Drama,

2001

, 27 eps

7.8
Movie
Title
Rating
Two Wrongs Make A Right

7.4

S Storm

6.5

Go Lala Go 2

7.2

Detective Gui

7.3

Don't Go Breaking My Heart 2

6.6

A Moment Of Love

7.4

Day of Redemption

6.3

Saving General Yang

Yang Yan An (Yang San Lang)

(Main Role)

7.8

Perfect Two

7.7

Sleepless Fashion

6.4

Love You 10000 Years

6.9

Tea Fight

5.9

Linger

6.8
Special
TV Show
Title
Rating
Happy Camp

Chinese TV Show,

1997

, 1080 eps

9.1
Articles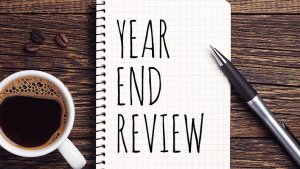 Editorials

- Dec 21, 2018
Here is an end of the year Asian Drama Review.
Drama Recaps

- Jun 21, 2018
Check out this new currently airing Chinese drama starring Yang Mi and Ethan Ruan.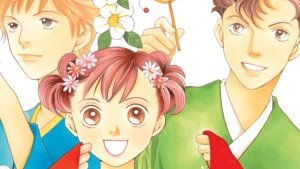 Editorials

- Apr 26, 2018
Catch up on the various adaptions of the manga Hana Yori Dango, just in time for its newest sequel, Hana Nochi Hare!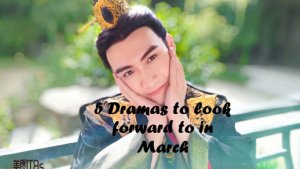 Check out these five dramas that will start airing in March 2018!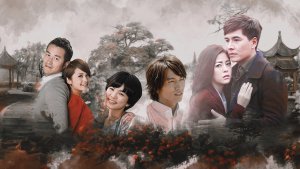 Editorials

- Dec 28, 2017
New to Taiwanese dramas but do not know where to begin? Or maybe you need 'easy-going' dramas to watch? Well then maybe this article is for you!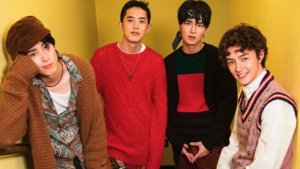 The much anticipated Taiwanese Drama remake of the 2001/2002 hit series "Meteor Garden" has confirmed cast and is slated to premiere next year in 2018.