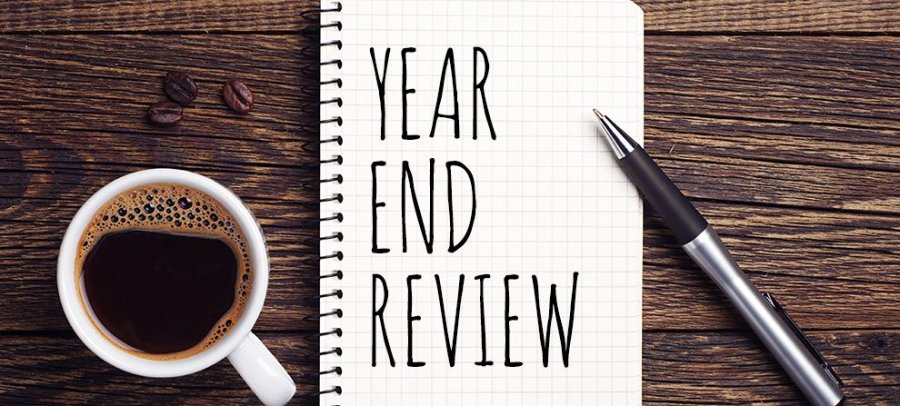 I lost count of how many dramas I have watched this year, how many I have dropped, how many I kept marinating on my watching list without actually going anywhere and then Spring cleaning them in the Fall… As you can see, it was a very busy year for me traveling from country to country to country without actually leaving my living room. 
Below are some brief thoughts on some of the series that have left an impression on me, either on a positive or not so positive note.  Dramas are organized by country.
South Korea

This year was rather stoic.

There weren't any dramas except for What's Wrong with Secretary Kim and Come and Hug Me that surprisingly really had me glued to my screen.

What's Wrong with Secretary Kim

plot was rather plain, but the script and the performances were rich. The bromance between Yeong Joon and Yoo Shik was cute. Gwi Nam was entertaining, and the courting between Yang Cheol and Se Ra was as adorable as my uncreative use of adjectives. It stands to show that less is actually more.

A drama that I would have bypassed entirely... I thank

Just Between Lovers

for its brilliant impact on me, without which I wouldn't have watched

Come and Hug Me

. The whole father thing is disturbing but poignant love stories like Chae Do Jin and Han Jae Yi, so utterly full of raw undefinable content, with such deep layers of emotions that enhance their presence on screen, are poignant and rare. They have gone through hell, and they have fought so hard to be together, so hard, so hard to love each other and protect each other... Their love is pure, honest and one of a kind. I literally binged the entire series over a weekend.

The unmaterialized expectations...



Something in the Rain

...I wish it had fulfilled all my expectations; I wish the tone of the first 6 episodes had been maintained but evolved; I wish a blase monochromatic tone had not been part of the story the more one dug in; I wish I didn't have to write this.

This drama was stunning when it started. The French colour palette, all those Parisian vibes, the music… You could close your eyes and feel that you were somewhere in Montmartre... Saint-Germain-des-Prés… Mind-blowing…

The story was so emotionally Autumnal... Too bad they didn't stick to 10 episodes. Too sad because the story had everything it should never have: repetitive, slow…dismaying endless monotonous scenes.

100 Days My Prince

was good at times and it was okay at other times. D.O. did brilliantly but so did Park Bo Gum in

Love in the Moonlight

back in 2016. Joseon princes seem to be the making of idols, and for good reason: they suit the part. Either being an arrogant prince or being an extroverted prince or hell-bent on revenge prince. All good!

I was hoping for more nonetheless with this drama. I was hoping that the story was more dynamic than it was, less monotonous. Yes, it was interesting up to a point but there were scenes with secondary characters that were so unnecessary that could've been put to better use with the leads, or removed altogether. 

This was a drama worth watching, but for a Joseon take

The Princess Man

would be a better re-watch, despite being filmed in 2011.




Player

was interesting on paper despite looking like an adaptation of Ocean's 11 and the Fast and the Furious franchise made in Korea. On screen, it also looked like an adaptation of those illustrious blockbusters. That's fine! For some re-inventing, the wheel this is the pinnacle of happiness. For the audience though, unless is innovative in some way, it's too tedious, too tiring.

Currently watching...



Encounter

, I remain sceptical. The premise is pleasant and light like summer modern Jane Austen love stories.

Park Bo Gum

's smile is enthralling. I am hoping for the end to be as captivating as his charm… 

Overall:
The crown of best Korean drama of the year for me goes to... Come and Hug Me.
The one that goes away with nothing is...none. I chose wisely this year.
China

Thank you for giving us viewers such great dramas, which have really made me happy and for being considerate of how much time I spent watching them! 

Thank you for giving us hyped dramas, which I didn't think were that good but hey, you can't possibly please everyone. You have done a great job trying though. 

Keep up the good work in 2019 and please, please, please make sure The Pillow Book is everything us, fans have been waiting for. Do not go down the Princess Agents route!

Story of Yanxi Palace

, Wow! Wow! Wow! This drama ought to be in everyone's watch list this year, ought to! You know the solar system with the sun at the centre of it? Wei Ying Luo is the sun, and the planets are the characters around her. The initial premise is revenge, the middle premise is revenge, and the end premise is love. Ying Lou goes to the Forbidden City to uncover the mystery of her sister's death. She makes friends and enemies, lots of them and when they attack she defends and when they fail and go after those she holds dear, she makes them pay in spades. She didn't count on falling in love, but that doesn't work because the emperor forbids it out of a desire for her. Eventually, they fall in love and that's it but before they reach that real-life happiness, Ying Lou suffers a lot. Her path was not an easy one and not one she would have foretold but one that brought her immense rewards despite the many tears along the way. The drama is never boring, is never dull and the performances were top notch. Story of Yanxi Place has received the best series award at the 5th Hengdian Film and TV Festival of China.

Legend of Fu Yao

was another great drama. This was expected.

Yang Mi

and

Ethan Ruan

deliver. It would be a blockbuster or a blockbuster and it was a blockbuster but with merit. It was deserved. The story was solid and regardless of some small mishaps in terms of pace it was entertaining even more so with Wuji's shenanigans. So much fun except for the annoying parts when Fuyao acted like a damsel in distress and how damsel in distress Fuyao was needing to be rescued by Wuji. Despite being deliciously good to watch, for a re-watch sorry Ethan but I would still go with

Mark Chao

.

Bloody Romance

, this was another drama that needs mentioning. It was different. The storyline was interesting and engaging, an underdog gem with such a dark tone to it. Wan Mei enters a city of assassins and in order to survive becomes one with the help of Chang An. That's wicked.

If you're looking for a really original drama, look no further!

The unmaterialized expectations...

Eternal Love 2

.

Season 1

was not brilliant but was well written and well developed so when news of S2 came out, happiness was overabundant. I thought the story would be centred in present times, or if still set in the past, set in the present past and included their child. Obviously, that was too much to ask for, as S2 was set before that and that whole prince's thing looked too much like an Eton Mess. Eating it is one thing, watch it unravel on screen, no thank you.

Fight Break Sphere: Season 1

. I was really looking forward to it. In a way, it reminded me of Harry Potter meeting Percy Jackson. Too bad, that memory didn't last. Of course, Season 2 is not on my Plan to Watch list. Of course, I am going to re-watch Harry Potter movies instead.

Meteor Garden

... Too much hype, too many expectations, too much disappointment, despite its success both in ratings and with the audience. Dylan Wang was the sole reason the drama was worth watching until the last episode and this is just the need for actually saying something positive about it. Maybe it's just me thinking that this 2018 remake didn't outdo

Jerry Yan

's 2001

 version

that pulled the carpet from under me in awe or any other

Hana Yori Dango

version for that matter. I wanted MG 2018 to be amazing and it was, unfortunately at the opposite end of the scale.

Ashes of Love

I tried to like it. I really did but I didn't. If I was five, maybe… The fantasy is doll-like, fairy-like because it has those and demons, all in one, yay. I couldn't get the story development, the dialogues were appalling. I dropped it, then picked it up again thanks to my friend's insistence but I couldn't. I really couldn't.

The Flame's Daughter

, another highly anticipated drama that I anticipated to be good and didn't enjoy. If

Vin Zhang

and

Vic Chou

's characters had been swapped then I want to believe I would have finished this drama. As it stood, no.

Only Side By Side With You

had an interesting premise -bar owner, ex-special forces and a drone specialist, cool right? Yeah... I acknowledge that

William Chan 

did a good job but I just didn't like it. Sorry, William.

My apologies continue to…

Vanness Wu

this time, whose performance in

Love Won't Wait

was intense and organic to the high standard he has accustomed his audiences. This sentimentally impressive drama regretfully had a matching end which is why I didn't finish it.

The crown of best Chinese drama of the year for me goes to... Story of Yanxi Palace.
The one that goes away with nothing is... a tie between Meteor Garden, Ashes with Love and the Flame's Daughter.
Thailand 

Thank you, Neko for subbing a Lakorn that I have truly loved watching: Khun Mae Suam Roy and to SJDK for subbing Bhuppae Sunniwat, the drama that has become one of my all-time favourites. Both are priceless jewels and dramas that were fascinating to watch and re-watch. 

Bhuppae Sunniwat was spot on. Thanks to you, I kept and continue to keep a lot of dramas on hold. I watched Bhuppae Sunniwat aka Love Destiny three times. The day I finished it was the day I started watching it again, and when I finished it... No, I didn't watch it a third time, the drama was not on replay. I waited a bit and watched the uncut version. Do you believe in love? Do you believe in destiny? Do you believe in both? Have you heard of soulmates? Of the red string of fate? Two people meant for one another? Romantic, isn't it? A woman that wakes up in another woman's body in a different era as she's fated to be with her fated man. So beautiful! Looking forward to the sequel, Prom Likit with the leads Pope and Bella reprising their roles.

Khun Mae Suam Roy

. Lakorns sometimes have this gift of resembling telenovelas in a fraction of episodes, leading viewers to skip some of the meddlesome middle episodes to watch the ending. Khum Mae Suam Roy is not like that, it was riveting from beginning to end as it was not monotone theme wise and while the ending remains rather predictable – a good thing for those who like the closure Thai dramas have accustomed us to – the Lakorn despite remaining consistently focused on the quest to solve murder/accidents, deals with a vicissitude of themes and issues on a parallel timeline: twin role switch, family fights for power and backstabbing, betrayals, impossible love stories, love obsessions and mistresses while drawing light to strong contemporary issues i.e. child abandonment; infertility, wheelchair bound and the psychological effects of those traumas.

Sa Kao Duen

mirrors the life of many teenagers who have crushes on older guys, either older brothers of their friends, either guys in school that study a year or more ahead but are so handsome and perceived to have so much experience, whatever one understands by that at that age, or a teacher. Here, the female lead Tai, a tomboy dislikes P Klot. Their initial dislike is mutual but with time they become friends, he will become her tutor and, eventually, they fall in love further down the line. Simple but light to watch with a lot of mischief and jealousy along the way. There's nothing special about this drama, no enhanced performances Oscar-worthy, no state of the art visuals, what does exist is a normal, banal story that is easy to watch when you prefer a drama instead of a flurry movie to relax.

The unmaterialized expectations...



Nueng Dao Fah Diew and Sai Lohit. I have to start here with my unmaterialized expectations. Once you watch Love Destiny and you love it, if you find any other Lakorn set in the same place around what appears to be, from the costumes a similar time, of course, you'll watch it. It's logical, except that neither is as good, not even close to the first one.

Nueng Dao Fah Diew

's story looks straight out of a historical Mills & Boon book, and not all members of the audience enjoy that type of story, least of all, writing. It's a shame as the acting is solid, visuals are nice and both males leads

James

and

Aum

perform well, but they're experienced actors so, that's a given.

Sai Lohit 

promised to be good as it's penned by Love Destiny's writer. It's kind of a Sa Kao Duen back in Ayutthaya, kind of but it was the same writer as Love Destiny so I had to give it a try but quickly gave up. No point in watching.

Love at First Hate

should be re-named idiotic imbecility which is what it was. When a handsome, albeit prone to expletives doctor meets an up a mighty beautiful superstar, egos clash. But hey, both Darcy and Elizabeth had the looks, the brains and didn't tolerate each other in the beginning but they were not utter twits. Light comedies ought to have an alternative description: moronic nonsensical ridiculously stupid comedies that you ought to run away from to avoid catching up asininity. It can transform one's brain into feeble-mindedness. To say more is to give this drama unneeded attention.

The crown of best Thai drama of the year for me goes to... Bhuppae Sunniwat.
The one that goes away with nothing is...Love at First Hate.
Taiwan 

Every year I yearn for that one Taiwanese drama that is going to make me want to watch it as soon as it came out and stick to it to the end. This year there were two. Single Ladies Senior and Iron Ladies, both about successful women and their lives.

Single Ladies Senior

is the story of four friends who met at university and their lives when they're established in their workplaces. Yin Ge Li and Mi Na were close, but Ge Li loved Mi Na's boyfriend and well… You can imagine how that went, right? Weng Mei Yan reads a lot of novels and wants a prince charming. Once she meets him at an auto-repair shop, no more books. That's cute! She finally stops living in her books to live in the real world with her male lead. Bai Ya Xuan, her relationship with her boyfriend is love-argue-make up, typical. The story is light but it's contemporary and I could see a bit of Taiwan again so I was happy.

Iron Ladies is about career women in their mid-thirties and their love lives. I wanted to watch a drama like this with an older cast for a while and when this one came out, I was like, yay. It's refreshing. Nowadays there are so many dramas with so many talented artists, most of which young that is easy to forget that there are equally talented older artists and so when you have a drama with an older cast, its a breath of fresh air. Not all dramas have to have actors and actresses in their 20's. It's nice that some of them do with all the cliché and blasé storylines but let's not forget that are so many actors and actresses in their mid-thirties, forties and fifties that are in their prime, and they deserve to have more work in lead roles rather than be cast in supporting ones. The population is getting older so more dramas with an older cast, please.

The unmaterialized expectations... there weren't as these were the only 2 Taiwanese dramas I was interested in watching all year.
Japan

Japan always delivers for me in terms of quality dramas. The tone is darker than the ones of their South East Asian counterparts, but that's what makes them unique. Also, the episode length in terms of running time and the total number of episodes is just right to tell a story well. 

Love Rerun was fun to watch, Good Doctor... Kento, Naohito and Ueno in one drama, it's drama watching paradise and of course, it was amazing. I really liked Hana Nochi Hare. Haruto seemed straight out of manga and, of course, for more than I'd have liked Meteor Garden to be amazing, HNH took the cake and would always take the cake with Jun Matsumoto's brief appearances. Then there was Bungaku Shojo with Yu Shirota. The story was interesting and Yu, the fangirl in me, was happy.

Minami Sayaka, an inexperienced 30-year-old woman, with a forever crush on her childhood friend one day wakes up at her colleague's house with no recollection of what has happened to her over the past few months, embarking on a journey to recover her lost memories. She wakes up to find out she's an entirely different person from what she used to be, more extroverted, with an evolved fashion sense. The old self, however, is still hung up on the old love until her memories start to make an appearance and she realizes who she really loves and who she really wants to be with.

Otani Ryohei

as Sakisawa Ryosuke, the older guy who's really protective of Sayaka is adequate to the part, the same goes for

Yuki

as Machida Shohei, yet there is a sense that both male lead roles are comfort zones for both actors, which is okay as the series was nice to watch but there was nothing wow or challenging about it regretfully. It's simply a

Love Rerun

.

A

remake

of the 2013 same name drama,

Good Doctor

tells the story of a pediatric doctor with savant syndrome, a rare mental disability where one has a genius ability i.e. outstanding memory like here which contrasts with the person's condition. Minato Shindo's aim is to become a pediatric surgeon. Brilliantly performed by

Yamazaki Kento

, Good Doctor is mind-blowing and very impressive. Kento really tested his acting chops with this role and he's only 24 years old. Along side him, he has a team of acknowledged actors that have elevated the drama even further to a must-watch drama such as

Naohito Fujiki

and

Juri Ueno

.

Hana Nochi Hare

,

Hana Yori Dango

spinoff…is there any HanaDan fan out there who missed this? HYD was better, hands down, but that was back 13 years ago and times have changed, although reminiscing on the past can be a good thing occasionally. Haruto's fanboying over Domyoji was so cute. His lack of maturity was also adoring, as adoring as his polar opposite Tenma's maturity, the fiancé of the girl he loves, Oto. While with HYD I was never torn about whom I thought Makino should end up with, here I was incredibly so. A part of me wished she ended up with Haruto but another part wanted her to end up with Tenma. Both are such strong male leads that they made it impossible for me to choose so ultimately I didn't. I loved all Domyoji's allusions. I loved

Jun Matsumoto

's brief appearances. I loved how Haruto tried so hard to make Eitoku Academy what it used to be during the F4 times. I loved his admiration and his loyalty for them and I loved

Shun Oguri

and

Matsuda Shota

's appearances. I wished that we could have had glimpses of Domyoji and Makino's life together though. I have my fingers crossed for a season 2 and for a Korean remake.

Tsukishiro Kanoko is an editor at a publishing company and has never been romantically involved with anyone until she is assigned to work with Kagaya Saku, a great writer, but one that is tormented by a past event in his life which prevents him from falling in love. As time goes by, eventually they fall in love with one another. The woman that fantasizes about love in her head and the man that is unable to fall, bond with one another. The drama is short, only 8 episodes but each one is like reading a poem from Dante's

La Vita Nueva

, tone-wise where the writer is Kanoko and the poems here awaken imaginations of love for Saku.

Bungaku Shojo

... Original.

The unmaterialized expectations...

When you think that you have watched the worst drama you can possibly ever watch and you can't possibly watch anything worse, Dramaland surprises you and presents you with

Parfait Tic

. A teenager torn between 2 guys that move next door… Cliché; the story going around in circles, annoying; the amateurish performances, irritating; the script, bland, overall… A waste of time.

The crown of best Japanese drama of the year for me goes to... Good Doctor.
The one that goes away with nothing is... Parfait Tic.
How was your balance of 2018, drama wise?
What dramas did you enjoy? 
Which dramas didn't you like?
Which dramas would you have improved and in which way?
Share your thoughts and your comments below!
Happy New Year!!!