Name: Gong Li
Native name: 鞏俐
Also Known as: 巩俐;
Nationality: Chinese
Gender: Female
Born: December 31, 1965
Age: 53
Gong Li (born 31 December 1965) is a Chinese-born Singaporean film actress. She achieved international prominence through her close collaborations with Chinese director Zhang Yimou (Yimou girl) and won the Volpi Cup for Best Actress at Venice for her performance in his 1992 film The Story of Qiu Ju. She has been credited with helping to bring Chinese cinema to prominence in Europe and the United States. In 2006, she was voted the most beautiful woman in China.
Gong has won numerous accolades for her work as an actress; she won the New York Film Critics Circle Award for Best Supporting Actress for her work in Farewell My Concubine (1993) and the National Board of Review Award for Best Supporting Actress for Memoirs of a Geisha (2005). She has also won two Golden Rooster Awards, a Hundred Flowers Award, and a Cannes Festival Trophy. Other notable film appearances include Ju Dou (1990), Raise the Red Lantern (1991), 2046 (2004), and Miami Vice (2006).
Gong Li was born in Shenyang, Liaoning, China, the youngest of five children. Her father was a professor of economics and her mother was a teacher.[4] She grew up in Jinan, the capital of Shandong.
In 1985, she was accepted to study at the Central Academy of Drama in Beijing; she graduated in 1989. While a student at the Central Academy of Drama, she was discovered by Zhang Yimou, who chose her for the lead role in Red Sorghum, his first film as a director.
In November 1996, Gong married Singaporean tobacco tycoon Ooi Hoe Seong at Hong Kong's China Club. On 28 June 2010, Gong's agent confirmed that Gong Li and her husband had divorced
Gong applied for Singapore citizenship in early 2008. When overseas professional obligations prevented her from showing up at her scheduled August citizenship ceremony, she was harshly criticized for not making it a priority. On Saturday, 8 November 2008, Gong, in an effort to make amends, attended a citizenship ceremony held at Teck Ghee Community Club and received her Singapore citizenship certificate from Member of Parliament Lee Bee Wah.
Gong has been cast in the upcoming Disney movie Mulan. She plays Xian Lang: a powerful and malevolent witch who allies with Bori Khan. She is a new character who did not appear in the original 1998 animated film.
In 2019 Gong married long time boyfriend French music composer Jean-Michel Jarre. Her husband is 16 years older than her.
(Wikipedia)
Articles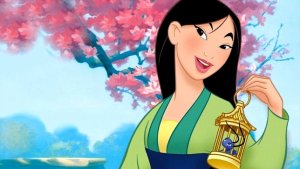 Find out about all the new characters & other updates!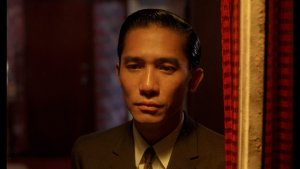 Editorials

- Jan 22, 2018
The Grandmaster of acting. He truly is. With this article I'll show you all the reasons and facts why he is the best of the best out there. Mister genius Tony Leung.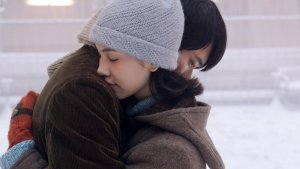 There are many Asian dramas and films that are based on some really great novels. Check out the article if you love reading!