Name: Jung Sang Hoon
Native name: 정상훈
Nationality: South Korean
Gender: Male
Born: September 9, 1976
Age: 43
Drama
Title
Rating
Team Bulldog: Off-duty Investigation

Korean Drama,

2020

, 12 eps

Lee Ban Suk

(Support Role)

0.0

Love Affairs in the Afternoon

Korean Drama,

2019

, 16 eps

Ji Chang Gook [Ji Eun's husband]

(Support Role)

8.1

Legal High

Korean Drama,

2019

, 16 eps

0.0

Mama Fairy and the Woodcutter

Korean Drama,

2018

, 16 eps

6.9

Big Forest

Korean Drama,

2018

, 10 eps

0.0

Miracle That We Met

Korean Drama,

2018

, 18 eps

[Director] (Ep.9)

(Guest Role)

0.0

My Husband Oh Jak Doo

Korean Drama,

2018

, 24 eps

7.7

Borg Mom

Korean Drama,

2017

, 22 eps

[Do-hye's old crush]

(Guest Role)

0.0

Woman of Dignity

Korean Drama,

2017

, 20 eps

8.5

The Birth of a Married Woman

Korean Drama,

2016

, 10 eps

Makeup Bobbi Black

(Support Role)

0.0

Jealousy Incarnate

Korean Drama,

2016

, 24 eps

Choi Dong Ki

(Support Role)

8.3

Lucky Romance

Korean Drama,

2016

, 16 eps

Han Ryang Ha

(Support Role)

7.9

High-end Crush

Korean Drama,

2015

, 20 eps

Jong Hyeon [Psychiatrist/Friend]

(Support Role)

7.9

The Superman Age

Korean Drama,

2015

, 16 eps

[Veterinarian]

(Guest Role)

6.1

Hwang Jin Yi

Korean Drama,

2006

, 24 eps

8.0

Green Rose

Korean Drama,

2005

, 22 eps

Kim Dong Wook

(Support Role)

7.4

6 Years Later

Korean Drama,

2003

, 1 eps

0.0

That Woman Catches People

Korean Drama,

2002

, 51 eps

Baek Gong Tak

(Support Role)

0.0

How Am I

Korean Drama,

1998

, 0 eps

10.0
Movie
Title
Rating
Control

0.0

Love, Again

Myeong Tae

(Support Role)

0.0

Sunkist Family

President Yang

(Main Role)

0.0

Too Hot to Die

0.0

Gate

7.3

Heung-boo: The Revolutionist

0.0

Roman Holiday

5.5

The Last Princess

8.4

Evil Twin

Village man Choi

(Support Role)

0.0

Mokpo, Gangster's Paradise

Jju Ggu Mi [Mackerel]

(Support Role)

7.8

Please Teach Me English

[Young Ju's brother]

(Support Role)

0.0

Volcano High

0.0
Special
TV Show
Title
Rating
Hurry Up And Talk

Korean TV Show,

2019

, 10 eps

(Ep. 1-5)

(Regular Member)

7.5

Video Star: Season 2

Korean TV Show,

2018

, 90 eps

9.9

Saturday Night Live Korea: Season 9

Korean TV Show,

2017

, 33 eps

8.0

Life Bar

Korean TV Show,

2016

, 118 eps

8.4

Let's Eat Dinner Together

Korean TV Show,

2016

, 150 eps

0.0

Saturday Night Live Korea: Season 8

Korean TV Show,

2016

, 17 eps

8.0

Saturday Night Live Korea: Season 7

Korean TV Show,

2016

, 18 eps

8.0

Youth Over Flowers: Iceland

Korean TV Show,

2016

, 7 eps

0.0

Knowing Bros

Korean TV Show,

2015

, 250 eps

9.2

King of Mask Singer

Korean TV Show,

2015

, 250 eps

[Contestant](Ep. 21)

(Guest)

8.8

Saturday Night Live Korea: Season 6

Korean TV Show,

2015

, 32 eps

8.0

Please Take Care of My Refrigerator

Korean TV Show,

2014

, 254 eps

0.0

Abnormal Summit: Season 1

Korean TV Show,

2014

, 102 eps

0.0
Articles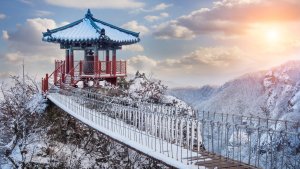 Editorials

- Dec 14, 2019
Check out this preview of this winter's Korean Drama offerings!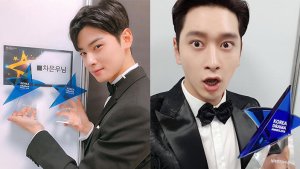 Find out who won big at the Korea Drama Festival 2018! Did your favourite K-Dramas make the cut?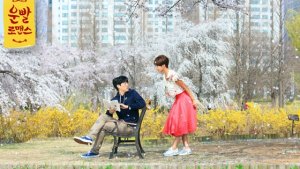 Editorials

- Jun 27, 2016
Find out why you should be watching the 2016 Romcom drama, Lucky Romance, starring Ryu Joon Yeol and Hwang Jung Eum.