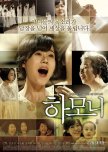 Harmony
33 people found this review helpful
If you are looking for a great movie to watch, well this is the one!!!
The movie is about the life of inmates who are inspired to show their talents to other people outside the jail.
I was carried away by the great acting of the actresses especially the main ones, Kim YunJin of Lost, and Na Moon Hee of Padam Padam. The drama of this movie works because it builds emotion right up until the end and it shows how prejudice people are on inmates. I give this movie a perfect 10 because it is superb!!!
Was this review helpful to you?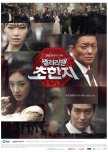 I've watched this drama right after Padam Padam. Their trailer before was so different that I don't know why I was magnetized to watch it. :D LOL! I love the twist of this drama 'cause it won't give you any dull moments especially for the first few episodes that'll make you burst into laughter! 100 percent!!! You'll love Lee Bum Soo (GIANT) and Jung Ryeo Won's (My Name Is Kim Sam Soon) love and hate relationship in this drama. Give it a try to watch this and you'll love it too.
Was this review helpful to you?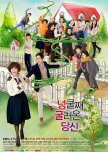 I watched this drama before because of the summary of the story. As a married woman, a drama like this is really inviting especially if it's about in-law things. hahaha!
The story of this drama shows how the life of a normal family really is. You'll learn many things by watching this and it'll make you understand each situation of an individual in the family.
The actors really did a great job because they had shown their versatility as actors and actresses. This sitcom is long but you'll love every part of it because it'll really make you laugh and cry.
This drama is excellent and you'll never regret watching it.
Was this review helpful to you?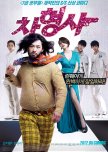 I gave a try to watch this movie because of Kang Ji Hwan (Lie To Me). I should say that the movie's NOT BORING and there were LOTS of HILARIOUS moments going on 'til the end of the story. Kang Ji Hwan and Lee Hee Joon's (Unexpected You) acting were great and they brilliantly showed their versatility as an actor. I give 7 for the story because there were some parts that I think are a little bit misleading, but overall I like this movie.
Was this review helpful to you?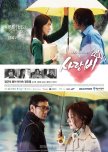 Love Rain
49 people found this review helpful
Love Rain had caught my attention before because of the great trailer it has. I loved the first part of the story but hard to say I really don't liked it that much at the 2nd part. The story at first was really heart melting especially if you'll put yourself into the situation of the main characters. The next half of the story was a disappointment for me because it's a really long and I think they did the story into circles.
What I love about this drama is the music that it has. The songs were really great and it suited the scenarios in the drama. The actors and actresses also did great but for me I won't try to watch it again.
Was this review helpful to you?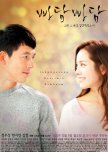 I am not really into a supernatural fictional stories or dramas but Padam Padam really got me watching it until the end. Jung Woo Sung, Na Moon Hee, and Han Ji Min really got me teary-eyed due to their skillful acting. At the first episode I was thinking if I'll continue watching it but right after that you'll get curious on how the crime on this drama will end. You must try watching this drama and you'll never regret it.
Was this review helpful to you?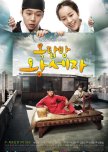 Rooftop Prince is now my favorite Korean drama of all. The actors, story, music, and scenes are really great. All I can say is that you can be swept away by the emotions that the actors are portraying all throughout this drama.
You'll be definitely hooked once you started watching this and can't stop yourself until you've finished the 20 episodes of it. You'll love every moment watching this drama!!! I love it so much!!!
Was this review helpful to you?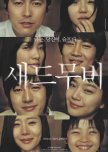 Sad Movie
18 people found this review helpful
Sad movie... The title itself will really tell you how the movie will go through 'til the end. The story is good and it'll really make you cry just what the actors portrays in the poster. The actors and actresses did very well especially Lim Su Jeong, Jung Woo Sung, Chae Tae Hyun, and Yeo Jin Goo (I Miss You drama). I'm amazed by Yeo jin Goo's acting in this movie because at his very young age he can really make the viewers cry. Overall I give this movie 7, good to watch for your spare time.
Was this review helpful to you?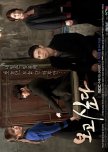 By watching 19 episodes of Missing You all I can say is, it's really a HEAVY DRAMA. You'll never end up crying while watching it. The story is a bit predictable for the viewers and I think it got way too long to be resolved. The actors are great, Park Yoochun did a very good job, his acting looks like he really got himself into the story as well as Yoo Seung Ho, who played as a villain. I'm a little bit disappointed by the role of Yoon Eun Hye because her skill as an actress is not really shown in this drama. I am still waiting for episodes 20 and 21 and I hope this drama will end up nicely.
Was this review helpful to you?