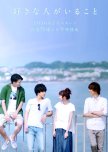 I was totally in-love with this drama. Honestly, I watched it because of the pairing Yamaken/Kiritani Mirei after watching them at Heroine Disqualified. And a plus that my Shohei Miura, another Ikemen from Japan is part of the cast with another with Shuhei Nomura.
The story is just basically simple but enough to keep you interested and make your heart go doki-doki (flutter) with every cute scenes. I was actually envious of Mirei (or Misaki's character) for having the opportunity to live with the brothers, such a lucky situation, plus they adore her and almost fall for her.
Some may think that some of the acting or portrayal of the actors are way too exaggerated or over-the-top, but as a more jdrama fan (specially a live-action adaptation), I am more used to it, or just kinda expected that to happen, and for me, that adds more charm to the drama.
I think Yamazaki Kento's acting keeps on improving as he takes more roles nowadays. Shuhei Nomura, as Touma - the youngest one is my favorite character in this story. He is so free-spirited, playboy, and tactless, but somehow his words makes sense. And I love how he is so supportive of Misaki, even if he have a little crush on her.
Another reason to watch this drama is the food, specially those mouthwatering display of desserts!
Though as much as I wished that this drama have more episodes or at least reached until 12 episodes, I am satisfied how it went till the final end. It didn't left me feeling something missing, it just went how it should be. I only want it to last long because I still want to see them all together because I love how each of the actors played their characters, meaning they have a very good chemistry working together.
The soundtrack is also good. I haven't checked out the meaning of the lyrics, but it is nice to listen to.
I would watch it again, in fact I may be watching it this weekend. Please watch it too, and hope you enjoy!
Was this review helpful to you?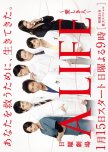 A Life
13 people found this review helpful
If you're here for the romance, well you might be a little disappointed because you won't get much of that.
But if you're watching this for the story, the development of the characters, and for the medical story itself, you would be fine watching this.
Some may find this drama boring, maybe I am just used to watching Japanese drama that I am certainly not really expecting too many romantic moments, plus this is a supposedly slice-of-life / medical drama, so I can say I enjoy it as much...
I like Kimura's character here as Dr. Okita. He went from an ordinary doctor of Danjo Hospital, and went abroad to further his skills and went back for a mission to operate the director of Danjo. I like how he always look so relax for a doctor.
One of my favorites characters is Dr. Igawa, he is so bubbly and adorable. The way sometimes he deals with situations like he is totally clueless or can't read the atmosphere, but when a situation needs to be more serious or requires a sensitive moment especially when calling out for Okita's behavior, he gives him a scolding.
I used to work in a hospital, but not on the Medical Department, but somehow watching this drama makes me want to be one. I can't guarantee accuracy of the terms and medical procedures here, but it feels great and amazes me watching it.
Also I love how the friendship of Okita & Masao showed in the end. They may have some rivalry in the romance side, but their friendship and the way they cared for Mifuyu prevailed in the end.
The only thing I wished for this drama is that I hope there more episodes, or at least a side-story for the other characters.
For rewatch value, I might pick it up again sometime.
Was this review helpful to you?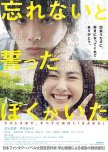 This review may contain spoilers
First, if you are expecting a happy ending, then this movie is not for you.
This movie is on a different level. We are so much used to movies or dramas where the MC suffers from memory lost or amnesia, but this one is the other way around. The people around Azusa forgets about her in a couple or hours or just the next day. But Takashi was different, he was able to remember her, until...
(Well I will just let you watch to find out what really happened)
Like I said, it was very different, I don't know if I have encountered or watched a live action drama or movie like this yet. If I may compare it for similar situations, I can say it's from Boku Dake ga Inai Machi. But in Boku Dake, people only forgot about him as a result or consequences for his attempt to change his past. But here, people just forgets her after a day of meeting her, even her family.
I think it is really hard to be in that situation. It is a different story if you're the one who forgets, but how about if you are the one being forgotten? Even your own parents? And even if you try to live on your own and be independent and find a job, how? People might just even forget hiring you.
I still have a lot of questions in my mind right now, asking myself how will I able to surpass that? The last scene gave me a lot of emotions, I can't explain which of this emotions I should really feel. I was on tears, not much, but my heart is crying, for Takashi & Azusa. Like why? They were so sweet in the videos Takashi watched in his laptop. I want to say a lot of that scene, but it would have been spoiler.
The actors did well in their portrayal of the characters, abd the plot is somewhat different, or at least the situation for the lead characters to me, but the flow of the story was just simple and light. It is watchable, at least good enough if you're not the type to always go for happy-ending.
Was this review helpful to you?
I just finished watching this today, and I must say I absolutely loved it!
If you have watched Misaeng (kdrama version) and actually love that drama, please take time to try and check out this drama with an open mind. Not to compare with the korean version (which is I also actually loved), the storyline was also good for this. Though somehow I wished they could have made more than 9 episodes.
Nakajima Yuto did a good job as Ichinose Ayumu. I guess with this role, you can see his acting skills developed more.And Endo Kenichi as Chief Oda, well, as expected for a veteran actor like him, he also nailed it. And I also love the other casts, everyone portrayed their roles very well. Ichinose's batchmates - Shinji Kiriake (Seto Koji), Shogo (Kiriyama Akito) and Kazuki (Yamamoto Mizuki) have great chemistry. From being unfamiliar with each other to ever working and being concerned as a team. That greatly touched my emotions. I just hoped that their back stories were shown more here.
Just like in the korean version, this also touched my heart and made me empathize with the characters in the story. I cried and laugh in each episode. I feel like there is a need for me to pause for a little while watching because I was so absorbed with some scenes and I need to get back to myself.
Was this review helpful to you?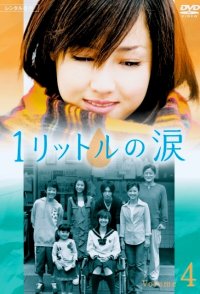 A sad yet very heartwarming drama. Aya is such an inspiration. After watching this drama, I felt like I have or I should not complain about my life. Everyone's life is beautiful, we just have to deal with it in a positive way.
Even when Aya was faced with life-threatening disease, she was always positive. It breaks my heart to watch her everyday struggles. And yet I can not ever give up watching it and still got myself hooked up to it because I was rooting for her.
And I have watched this drama a lot of times already but still I am crying after finishing it. Even as I am writing this review, I feel like crying remembering every scenes that touched me.
I love Aya's family too, specially her parents because they are really strong, and supportive and never really have shown weakness in front of Aya.
Each actors did their part really great. I think the role was really meant for them.
Erika Sawajiri did a terrific job as the role of Aya. And even the actor who played the role of parents and the siblings really convinces me.
This is the first drama also I have watched Nishikido Ryo and I love how his role and his acting here and began really searching for all his other dramas.
The music is great too. It really fits each scene and the story.
I give this a perfect 10 for everything. Even for the rewatch value, it is a 10 for me because I really loved the way the story was delivered even if its sad, because I will watch this once again if I want to be inspired or at least to make myself realize that I am still having a good life.
A bonus: Each episode gives us a very inspiring quotes from Aya's book.
As a jdrama fanatic, I really recommend this drama, this is really a must-watch.
Was this review helpful to you?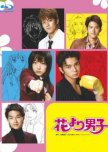 I just love the story.
Meteor Garden was the first Asian drama i have totally followed and watched and have loved the cast/actors. And at first, I was really hesitant to watch this drama back then when it was shown in my country. Since i was curious how it will be compared to MG, I said I will give a try at the first episode. But after the first episode, dang! I was really blown! I loved it already! it was interesting up to last episode.
They may not as good looking at first compared to MG actors and BoF but the cast have their charms to lure you to continue to watch. And every actor is like tailor-fit for the characters in the story. Each character convinces you or actually never made you think they were just acting out each scene.
I am really convinced the characters were meant for them.
Inoue Mao is by far the best for Makino role and Jun Matsumoto for Domiyouji role. They have the best chemistry compared to other versions. No wonder up until now rumours about them still come up from time to time. The other F4 members too, I believe had it been other actors to be put in that role, the story and it's charm will be different.
This is the best Asian drama for me now. And will always be in my heart. I have lost count already how many times I have watched this drama and the 2nd second season as well as the movie. And I am still for sure, going to watch it again when I feel like to.
I will always recommend it to first-timers to Asian or Japanese dramas.
Was this review helpful to you?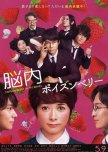 Poison Berry In my Brain
I was not actually expecting this movie to be this great or at least to actually have me satisfied with. I had been putting this story off since I have seen it on some site being uploaded and subbed. But since I have started liking Kamiki Ryunosuke, and remembering he is one of the casts here, and as well as Furukawa Yuki, I told myself I will give this a try and try to bear it at least a few minutes of it. But wow, it was actually great. The plot was interesting. Makes you really think that somehow, maybe, there are different characters inside your brain too. Because there are times you feel like when making decisions, you feel like there were people arguing and giving you pros and cons. Of course it is not literal like that, but somehow some conscience are fighting it out, helping you which to choose. So that is how it is in the story.
This movie also brought out different emotions on me. I feel like sometimes I wanna scream at Ichiko (Maki Yoko) or the ones inside her brain, specially at Ikeda, for always being pessimistic. And I love the child character in her and as well as Kamiki's character, the always positive one.
And oh of course, Yuki is always adorable. I love him here. This characters always suit him. But I hope he won't be typecasted in these kind of characters.
I give this movie a overall rating of 9.5. I would have given it a perfect 10 but well it would feel a little weird for me because I want a different ending to it.
Again this is one of the movies I think I could really recommend to people I know who enjoys or don't even enjoy Japanese movies. Because I am confident will also like it.
Was this review helpful to you?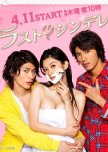 I remember putting an all-nighter with this drama. It was a friday when I watched it and really didn't slept until I finish. It was a very interesting drama story and an unexpected ending.
I also did watch it after I have watched Haruma Miura's Kimi no Todoke and Bloody Monday, so in search of a next drama, I found this. And oh boy, Haruma is so hot here, who would have resisted him? And other lead guy Fujiki Naohito is really cool and just the right man for the role. And of course Ryoko Shinohara is great too.
The music was okay for me. And acting from the cast were great, or I am just really used to Japanese actors' light and suave acting with a little comical acts.
I would definitely recommend this for those who are looking for a rom-com Japanese drama.
Was this review helpful to you?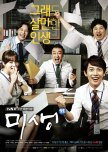 This drama really made it as my most favorite Kdrama. It was really nice and very well put. It is something you really would have seen or experienced in an everyday-office-thing. The competition and struggles of one individual. Even those common traits you would have actually experienced or observed with your colleagues are shown here.
While watching this drama, I was like, nodding and agreeing or sometimes reflecting that this kind of character represents either me or one of my colleagues. The good and the bad of an office environment is being reflected here. Even with the discrimination or bullying we usually experience, through educational attainment, seniority and or even gender differences.
I was at first hesitant to watch it. I was expecting that this would be a sad story with a lot of exaggeration and dragging part. But no, I was so wrong. I was actually entertained. Even if there is no romance here, which is most common in kdramas, it still made it interesting and will make you stick to it to watch out for the next episodes.
One thing I love about this drama is that the MC has really a strong spirit, and has a way in dealing with his situation, which is a technique he learned from GO.
As for the music, I actually didn't have noticed it. I mean i was actually engrossed with story that I can't remember which music is being used. But since I really really liked this drama, I may have to watch it again and now pay attention to it. Lol
Was this review helpful to you?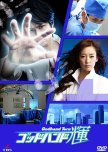 Just finished this drama today and I actually enjoyed it.
It just didn't focus on Teru's power (I'm not sure what to call it) which he got from his dad, but the other doctors' abilities as well. And I thought it will all be like that, Teru will just rely on his luck or his dad's ability to overtake the operations but it didn't. And he really is a doctor who still tries to learn and practice to make his craft better, and didn't just relied on his luck. And he has that amazing talent or knowledge of examining a patient in just one glance.
And the casts have good chemistry. The whole team of doctors, Valhalla, looks like they are really one team and works hard to be of help with each other.
It is just a short drama, with only 6 episodes, and only an hour or less each episode, but is really a good story each. I just hope that there is 2nd season or a special final episode because it just kept me wondering what happened to Shinomiya's family or company.
This drama also makes you aspire to be a doctor or at least be working in a medical field. The passion of wanting to help and save lives and work with people who share the same beliefs.
I give it a high rating of 10 because I am well satisfied with the story, and makes me want to watch more of Medical dramas.
Was this review helpful to you?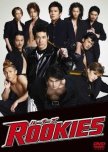 ROOKIES
1 people found this review helpful
One of the best and my most favorite Asian dramas. It has friendship, school and sports genre in it.
I remember when I was still putting this drama off despite seeing or reading a good reviews or recommendations to it, in drama sites or youtube. But when the time came that I got to finally watched it, oh boy, I regret why was it that only that time I took that opportunity. It was 2 years ago I think when I first watched it but I already lost count how many times I have re-watched it by myself or together with my friends.
I like how the story went. Each and every episode tells the story of the students and how the teacher helped them be inspired again to work for their dreams, until they all work together for that certain goal.
There was no drag moment even as I have watched that drama a countless times. It gave me a lot of emotions - joy, sadness, inspiration, anger and a lot, really. The actors are perfect for the role. I could not imagine another to do those parts. Its like they make you wish they were real and that you are part of it.
I also love the soundtrack! Even until now, I keep playing it whenever I want to start my day in a perfect mode. Kiseki by Greeeen.
Was this review helpful to you?