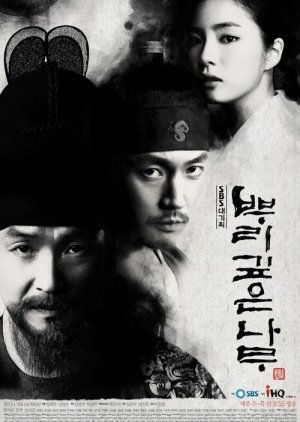 This review may contain spoilers
Without spoilers, this is going to be a hard review to write, but I figured since no other reviews were written for it, I would give it a try. I used to not be a fan of sageuks, but recently I have been proven wrong, and this is one of those that did it. In terms if writing, the story was well written. I kind of kept you guessing, and the cliffhangers were killers. The way the characters were written was brilliant, as well as the way history and fiction were mixed. It kept you coming back for more. Granted there was your typical backstabbing and plot making, but it fit in with the story, so it didn't seem out of place or to be to much. In terms of acting, brilliant. Each actor portrayed their characters to the point you actually believed they were the character, not an actor playing someone. I have to say I was very impressed by Jang Hyuk, yet again, and after seeing two sageuks of his, I have a hard time picturing him playing any other type of role. The music, I would have liked to have heard more traditional instruments, but all in all it wasn't bad. I will definitely be watching this again. I was thinking that with 24 episodes that it would get boring, but never once was I bored. Give it a try.
Was this review helpful to you?