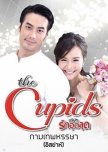 I'm a bit nervous here.. being the first to review this show. But, hey..
*rolls up her sleeves*
Let's do this!
This is the first pars in the Cupid Series, all about 8 young women and the order they've all got from their boss: to get a boyfriend within a year! Turns out to be easier said then done. Each and every girl here has a reason why they are still single, and they will have to overcome those.
In case anyone's following the chronology, it's this:
Part 1 : Kammathep Hunsa
Part 2 : Kammathep Ork Suek
Part 3 : Kammathep Online
Part 4 : Loob Kom Kammathep
Part 5 : Sorn Ruk Kammathep
Part 6 : Kammathep Sorn Kol
Part 7 : Kammathep Jum Laeng
Part 8 : Kamathep Prab Marn
Part one follows the trials and tribulations of a woman that gets her words wrong, gives her men bad luck and messes up at lot. However, behind all that she's got good intentions, absolute forgiveness and huge & warm heart, warm enough to play a crucial part in becoming one man's conscience. And more than that.
WHY I LIKED IT?
The chemistry between our OTP can not be denied. There was no aggression (yelling and finger-pointing don't count as aggression, if you've seen more lakorn than this, you'll know). The skinship, the hugs, the awkward moments of bumping onto one another: all there, all nicely done. Some parts of the Show are specifically made to put you in a "fangirl" mode and to play the key role of Fan Service. It's fine, not all dramas have to so darn dramatic. S
The sounds! MY, my.. behind every good series are the sounds. I absolutely loved how the production team added the lion's roar behind those "I'd slap you on the face right now" looks. It also exaggerated the blinking, just at the right moment. Thumbs up for doing a great work. That's how you do comedy.
The idea of two halves of the heart striding to one another, and not being apart even when tossed into a trash can, it's a lovely thing to see. A tiny bit of magic, Cupid's way, I'd say. :)
Oh, one more thing: you will get a "say what?!" moment. Even if you had your doubts, the Show will manage to twist itself into a pretzel at the finale. Made sense, but I won't spoil it.
WHAT I DID NOT LIKE
Pardon me for NOT being a sucker when it comes for anyone pulling the Noble Idiocy act on the viewers! I have yet seen a situation where "silent retreat" from your soulmate with no real obstacle is good for any of you (any of us!). *slams hand on the table*
(it's about police, again; most of my complaints are about them, eh?) Dear police, if you're sitting on a stake-out and waiting a criminal to be caught red-handed; can you PLEASE try to jump in before there are three shots fired? all your suspects went in the same direction, mind following them?!
THE MUSIC
There's a main theme, but I didn't pay a lot of attention to it. I liked it (sorry, can't really remember the exact tune, so I'll just say it wasn't a problem).
RE-WATCH VALUE
There is a high possibility of forgetting this nice little Show. I'd say: YES, sure.
OVERALL
It's like a light breeze or a lemonade.. to sooth you and give you the mellow after-taste. A solid 8.00.
Was this review helpful to you?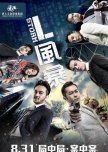 L Storm
0 people found this review helpful
This film is clearly made to create and reflect an ideal image of cooperation between the ICAC and the Hong Kong police that did not work very well and the Chinese Anti-Corruption Bureau. And we can see that the logo of the Mafia Bank is similar to that of the Public Bank Berhad, suspected of having a certain connection with the mafias in reality. There is nothing negative without a point in the whole structure of the story that was simply poorly crafted for a totally tedious movie from beginning to end, not worth wasting time.
Was this review helpful to you?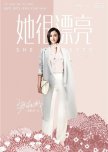 I loved this drama the jokes landed the charecters were likeable the actors comedic timing was perfect . The male lead was so charming. I fell in love with him. His laugh is everything. The FL was cgarming smart nice didn't back down made smart decesions that weren't influenced by the antagonists. Their relationship felt real and they were amzing together. The brother was the best brother and friend you could ask for. The relationship between the ML and his coisin was amazing they loved and respected each other there was no petty stupid argument or plots and they respected the FL's choice. Its a verry enjoyable watch i didnt skip a single episode the story flowed nicely no rushing to the finish line everything was wrapped nicely.
Was this review helpful to you?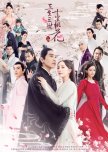 First let me say I am addicted to this drama. I have watched it daily and repeatedly since it was recommended to me. I can't get enough of it and want more. The cast are incredible and the story line beautiful. I cry, I laugh, I dream of immortality. I want a continuation of this story as there is definitely more to grow on...same cast included. I don't know what I will do once this is no longer on Netflix. I guess I will have to add this to my wish list as a gift or save up my coins because it's a lil pricey on Amazon.
Was this review helpful to you?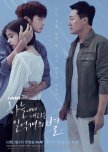 *Y'all better buckle in your seat belts cause this is a long overdue review for this drama.*
Holy lord this story does not disappoint. I didn't watch the original Japanese version but boy was this version a ride. It kept you on your toes every step of the story between the mysterious plot of mysterious murder, Moo Young's past, the blooming relationship between Moo Young and Jin Kang and even the brotherly protection that Jin Gook has over his little sister. Not to mention how the whole plot just made you want to watch more (I finished this drama roughly within a day...). The connection between Moo Young and Jin Kang is more than what meets the eye and the layers underneath it all really make you go crazy on how you missed it. The little details that reveal themselves through multiple characters are nicely fit into each piece of the story. There's also the dark undertone of the story as the murder case is opened wide and everyone is in the crosshairs of Jin Gook's side investigation, Moo Young included. You also see this brotherly and sisterly love that Jin Kang and Jin Gook share and how their relationship has been over the years. The appearance of Moo Young is truly what changes their lives, whether it be by chance or not. It's a crazy thriller that non-stop makes you wonder what will happen next. The drama does have it sweet small filler moments but barely anything that a whole episode worth, the main story is always the focus as it should be. I don't think it's even possible to go into depth with the story without spoiling it, so I won't. (You'll understand if you watch it)
I was so hyped to see Seo In Guk acting again. I had always loved his characters as he just fits into the acting world to me. I mean, he perfected the role of Moo Young so well that I almost forgot it was a drama (plus his voice is so nice, check out his music). Not to mention how well he got the dark side of Moo Young's character, which I respect him for even more. I had never seen a drama with Jung So Min, but I was also quite impressed with her performance of her character as Jin Kang and I will surely be keeping my eye out for her now that I've seen how well she can act. I tried keeping my expectations low for the drama since I didn't want to get too invested but I couldn't help it with the cast. I mean Park Sung Woong as the brother was phenomenal. His character was intense yet overprotective, but he showed it flawlessly, even in some scenes where he didn't even talk.
Now music wise I was thoroughly enjoying it throughout the drama. The songs that I liked the most were Star by Seo In Guk and Jung So Min themselves & Lost by An Ji Yeon. It really hit the heart feels right at the crucial moments and you can't help but feel more emotion in the scenes where the music does play. They're definitely on my playlist now but I suggest that you listen to it yourself to see how you like it.
Overall, I would watch this drama over and over again just to remind myself of the crazy ride it was. It's a drama that I honestly don't want to forget the main details of, which is a short list of dramas for me (with the others being Scarlet Heart Ryeo, A Korean Odyssey, and Strong Woman Do Bong Soon).
This has been "The Smile Has Left Your Eyes".
(I did like the title, Hundred Million Stars From The Sky a little bit more but it seems most people know it as the one mentioned above.)
Was this review helpful to you?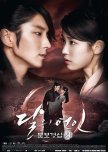 I hope there's a season twoIs everybody else agree with me that there needs to be a season two for this drama. Because if you ask me the knees be a season two I already signed the Facebook petition don't know if there was more than 10,000 people that signed It. But I hope they will make a decision soon because the first season came out in 2017 it's already been at least a year and a half since it's stuck so if they were going to be filming is season two for baby felt they would've been filling it with in the past year
Was this review helpful to you?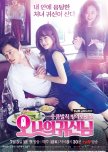 This review may contain spoilers
Let me start with I loved Park Bo Young in this series. She was wonderful playing two roles so differently. She was the best part of the whole series. I did not like the forced love triangle. The ghost was interesting and best when she was investigating her death not when she was trying to seduce the male lead. I was more invested in her discovery than anything. It was not terrible but I do not see myself re-watching the whole series, just the last three episodes. The music was fine but nothing that stood out to me.
Was this review helpful to you?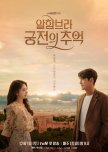 I know this drama is still airing but i have watched it from the beginning and it has not failed me yet. Its suspenseful romantic sweet and creative. Everytime i watch a new episode I'm impressed and i love it even more. This drama belongs with the highly rated shows. I love it because the idea of the show is extremely creative, new and the actors have really taken these roles to another level. The actors honestly convinced me. I cried when they did and loved it when they smiled. It warmed my heart. You will be hooked once you give it a chance. Definitely one of my favss!!!
'Nough said!! Stop what you're doing and go watch it!!!!! Then come back and tell me you agree with me.
Was this review helpful to you?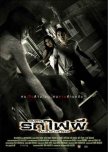 This review may contain spoilers
This takes the cake of being the worst movie I have ever watched. As evidence of this being terrible, I fell asleep four times while watching and it took me around three days to complete. The story is about these group of people, who are criminals, that board this train with a hostage. Originally, they were fleeing from the police in a truck. That truck crashed into this shop where this teen was. The people take the teen as a hostage and board a train in the trainyard. Anyways, the leader of the criminals has a plan to rob the train but never accomplishes his goal. If you wish to know, I'll spare you from watching the movie; every character is dead and is a spirit. The train is a spirit train that carries those aboard to Heaven or Hell. The criminals who drove the truck crashed and all of them died. The teen was wavering between death and being alive. The ending was unclear to me but from what I can gather, the teen ultimately died. Overall, the story was inadequate, the writing was atrocious, the characters were forgettable and the CGI was a knee-slapper. The genre of Train of the Dead is horror and nothing about this movie was scary at all. To be brutally honest, this should have been a comedy since everything about Train of the Dead was a joke. I watched this movie on Youtube and I was shocked to see comments saying that this movie was scary. What aspect of the movie was scary? Was it the atrocious writing? Was it the knee-slapping CGI? If you're scared over a movie like this, that's a serious problem. I know I should give this movie some slack and not be as critical since it was released in 2007 but that's no excuse; there are many legendary movies that were released in 2007 that had way better quality, scripts, CGI, etc. If you wish to watch this movie, be prepared to waste an hour and thirty minutes of your life that you'll never get back.
Was this review helpful to you?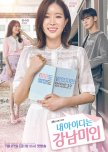 Hi everyone, I was on YouTube watching MVs to see what I should watch next, and I came across this drama, the MV looked really good and I really like the male main lead. However, I couldn't find the drama anywhere, so I didn't bother watching it. A few weeks ago, Netflix released this drama and I was really really excited. But tbh now I'm just really disappointed! I admit it's shows the reality on plastic surgery and stuff and how it is for girls and their "beauty", and it's not the storyline I hate but the female main leads character. I'm not a negative person, and I hate talking about people negatively. I always give good reviews because I like being positive. But this drama, it's kind of hard. The male main lead is brilliant, I disagree with what other people are saying about him being a kpop star with no talent. That's all false in my opinion, he's a young kid who's trying new things out and sculpting his career path. But the female main lead, I'm meh about her, I feel like she didn't do her job properly. But I'm not sure. The story is interesting and it's interesting to see the reality in Korea about this stuff (if that makes sense) , but I'll definitely not rewatch it in the future. To all the people thinking about watching it, I think you should watch the MV first and decide. If you have and you're still unsure then, poop???? >.<
Was this review helpful to you?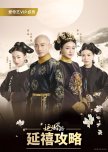 This review may contain spoilers
Saw the final episode's ending credits not more than 15 minutes ago, and I told myself I'll write a review the moment I finished this mammoth of a series.
Wanted to give this a 10 (I wanted to. Really did): music overall was timely, tastefully placed. Acting was believable. The story was great .... for the first half.
Two different roles Wu Jinyan had to play (Ying Luo the servant, avenging her sister. And Ying Luo the consort). She played the first exceptionally well, but I found the second role (and not just the acting and fit, but the storyline) lacking. Wanted to love this with all my heart.
Having said that, it was still a gripping plot. The first half (and I still stand by this) was solid.
C-dramas are unique in a sense that things normally only start gaining momentum around episode 10 or so. For this, I found the first episode to completely demand your attention; it was so well done, details executed to perfection.
While I wish I could say the same for the second half, I still love the thought put in the last episodes. They didn't have to wrap things up the way they did, but it was reqlly generous of them to.
Overall, I give this a 9. Well deserving of the hype.
Was this review helpful to you?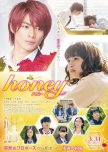 Honey
0 people found this review helpful
Based on the popular Japanese manga "Honey", it's the kind of romantic comedy we've often seen about the sweet heart of school with a shy girl who finds trouble but a cute little boy. The Japanese public enjoys these clichéd stories and is exactly the kind of expectation of the expected type of film. The film is still fun, since the duo in question (played by Yuna Taira and Sho Hirano) is well suited and the sweet novel is easy to twist. Overall, "Honey" is not a special movie, nor does it have a "special" moment that makes it even more special. It's forgettable and probably worth watching just for fans of the manga series. To see how the pair go through trial and obstacles may be interesting, but ultimately director Koji Shintoku collapses to clichés and in reality, nothing of significance really happens.
Was this review helpful to you?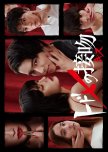 I think this is the most over-hyped drama of 2018. While It was not that bad, still watchable, probably an attractive drama for female viewer, but that's all it got. Nothing special extraordinary out of the world impact after you finish watching this.
This was never on my PTW list. It's just that seeing it got through to the final listing of MDL best Jdrama 2018 award, made me a bit curious about it and so here I am writing a review for the first time ever. I'm sorry if by any means my writing hurts anyone who loves this drama feeling.
The overall story is cliche. I mean we have seen this back in time to correct mistakes plot over and over aren't we? The only saviour for this type of plot is when you have a heartwarming story alongside it. Normally family/relationship related stuff is used by the screenwriter. Think JIN, Ryuusei Wagon, Suteki na Sen Taxi, ProDai.
Similar for Todome no Kiss, but the "alongside" story was kind of half-ass IMO. At the beginning, it appeared as a revenge plot in disguised by "desire to become rich" of the ML. While everyone who's watching the drama knows how the characters are related to each other, and could roughly predict on it's direction, the screenwriter made a plot twist (not making sense one) by making the ML clueless about it until half way of the series. Even so, he did not seem like taking revenge after knowing the truth and chose to become rich instead.
There was also plot hole in the writing, for example a major time-travel inconsistency on episode 3. Apart from that the characterization of the ML doesn't written properly too. At times he was portrayed as someone who's smart and sly (and because of that the screenwriter need to remind the viewer by making each female character to say KUZU in each episode), and at some other time he looks much stupid than elementary school student.
The cinematography was nothing spectacular as well. It's as good as you could see in other standard Japanese dramas out there.
However, there are also few good things to mention. Especially Suda Masaki's acting throughout the drama. He has small role and few screen time, but leaves a greater impact with his warm presence. Other than that, the last episode was good IMO even without having to watch episode 10 of "Parallel" (which I also watched BTW).
Was this review helpful to you?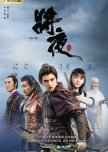 Evernight is a chinese drama with hollywood touch.
Having being watch other chinese dramas like ten miles of peach blossom, The eternal love, Ashes of Love, Legend of Fuyao, The Bloody Romance, Scarlet Heart and Ballad of the Desert.
I felt like Evernight is missing the HIstorical Chinese Original elements.
Yes, the costumes are beautiful
Yes, the cinematography is uptodate and breathtaking to the eyes
but then, in my personal opinion, it is losing the main element of Chinese HIstorical Movie where it burnts without have to light up bigger fire, where it make us pain without shredding a lots of bloods, make us cringe without violent scene,
makes us feel only at the blink of an eye of the actor.
Scarlet heart for example, without CGI effects, without a doubt leave audience with all mixed emotion having watched the movie.
Believe in the actors, their acting,
and stay true to the culture.
Evernight is hollywood in disguise.
I dropped the movie since I am looking for Chinese drama and not hollywood one.
Was this review helpful to you?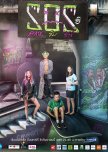 This review may contain spoilers
i am writing this while i have literal tears running down my cheeks.
this show is one of the best things i've seen in my whole life. that goes for the whole project s series by the way.
as a person who suffers with mental disorders myself, this was very very close to home, but it shows that the they did achieve what they aimed for. being real. they hit the nail right on the head with how real it is.
while i don't recommend this to a person who's still in a very bad state of mind, since it can be very personal, i do recommend you put this on your to watch list, and watch it when you're better.
i'm honestly flabbergasted, i cried the whole last episode. i would even attach an image to show you all.
the show had a great way of portraying how Simon didn't know anything about depression and all, reacted heavily and wrong to it, but the more he hang out with Boo and Bell, he understood it. he didn't push it as much, where in the first moments you would see him almost force Boo to do something.
Was this review helpful to you?