If you're still experiencing technical difficulties, please report it
here
.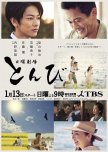 Tonbi
58 people found this review helpful
This is my first review so I will keep it simple. Tonbi is an incredible and heartwarming family drama which focused on the growing relationship between father and son. I loved how it represented the importance of family and how life's events and circumstances can weaken or strengthen family bonds. Yasu who was the father is such an entertaining character to watch. Never have I come across a character who made me laugh and cry at the same time. He is what I can only describe at best a Tsundere. His behaviour was unpredictable and often irrational. It is a wonder how he managed to have such a lovely and beautiful wife. There were moments in the show where I wanted to shake him so that he could come to his senses. His stubborness was frustrating to watch but at the same time you can't help but find him endearing and loveable as he learns the value of being a parent. Despite him being a real Baka no-one can deny his complete love and devotion to his son Akira. The acting by all the cast was fantastic and the instrumentals and OSTs which accompanied the series was beautiful. It was also wonderful to watch Akira grow and learn and to be a man in his own right. Relationships are never easy to manage and this also applies to parent and child relationships, they also need love and respect and the willingness to compromise and work through differences. No-one is perfect and this drama showed clearly the struggles of being a parent and that it is a continuous learning experience which in return becomes rewarding.
Overall this drama was a complete joy to watch and also very satisfying. It gave me an incredible and emotional experience and I can highly recommend this drama. It is worth investing 10 hours of your time to watch this lovely and heartwarming family story which totally captured my heart.
Was this review helpful to you?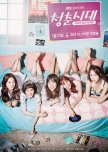 Age of Youth is one of the most precious dramas I have ever watched and I doubt I will ever find another drama like this that has evoked so much emotion out of me. It deserves every single bit of praise, and will remain in my heart as something beautiful and sensational. This drama is pure gold. I know I'm one of many opinions, but to fully understand what I'm talking about, Age of Youth is one of those dramas that everyone should at least watch once.
The plot was something that originally drew me in. It sounded very original and worthy enough to watch at least the first two episodes. While watching Age of Youth, there were so many moments that either relatable, touching or just plain hilarious. The writer did a fantastic job of the script. With the characters, it took me a few episodes to love all five of them (especially Jung Ye Eun) but each and every one of them, they had a story to tell and all made massive development with their lives. Yoo Eun Jae I grew attached to straight away because I felt a small connection with her and wanted her to grow stronger. Jung Ye Eun was annoying at first (and still can be), but her passionate personality made her admirable. Song Ji Won is the weirdest but most wonderful housemate, and always made a lot of scenes better. Kang Yi Na seemed to have an easy life, but had problems that she kept to herself and solved herself - her pride is something we should all aim to have. And finally, Yoon Ji Myung. I think everyone who has watched Age of Youth can agree that we all wanted to her to be happy as she deserved it the most. Her issues at work, with her brother and mother always caused her to be unhappy and we viewers did not want to see her suffering. All five of them were perfect, unique and lovable. Also, the boys - thank you for all being beside the girls and supporting them (except Ko Doo Young of course). My only issue with the story was the small 'supernatural' element that introduced some of the characters' problems - I wish that was done in a different way.
The acting was on point and this drama was a huge stepping stone in the actors careers. I know I should talk about each actress individually, but I feel like I expressed my feelings a lot in the previous paragraph as their acting was what helped to make each of the characters the best they could have been. The five actresses were amazing, stunning and won my hearts over. None of them wavered in their acting styles, they consistently stuck with their character and continued till the end. I will most definitely be keeping an eye out for their next dramas because I want to see how they all grow.
Music worked extremely well with each scene and every single track was gorgeous to listen to. If you ever have spare time, just stick on the Age of Youth soundtrack and fully appreciate the audio because it will be worth it. My favourite track is definitely the main one, Butterfly by Sogyumo Acacia Band - it has that perfect, young vibe to it.
There is no doubt about it, I would rewatch this right now if I didn't have so many dramas to catch up on - but I most definitely will be watching this again before the end of the year.
Age of Youth is worth everyone's time and for me, is the drama of the year - maybe of the decade/century as well haha. If you love a simplistic and cute story with well developed characters and immersive backstories, this is the drama for you.
Was this review helpful to you?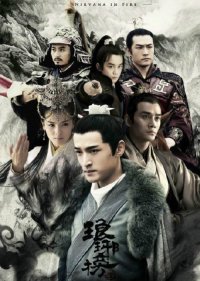 This is such a phenomenal drama, it is truly one of a kind. If you're left unsatisfied after finishing dramas, thinking to yourself if only the writers made better choices, or if only the characters were better developed … then you should give this drama a try. Everything about this drama is AMAZING; it has a mind-blowing screenplay with incredible characters, not to mention its great directing and cinematography. (the action in this drama is top-notch, and the war in the later episodes was impressive beyond imagination!)
At First glance, this might look like another revenge drama, but it is much more than that. The goal of the main characters is not to infect pain and suffering on the ones who have done them wrong, and it's not to simply right the wrongs, but to do so while making the ones who've committed the wrong realize the gravity of their actions. In a sense, this is the hardest route to take for correcting what has been wronged, people don't want to be reminded of their dark past, and even more to accept their faults. Nevertheless, the reason why I love this drama so much is exactly this, the main characters, although they've literally been through hell, are not out there for revenge nor to make themselves feel better, but they're trying to reveal the truth.
The plot is complicated and very intelligently written. There are 54 episodes, but I have to say there is no dull moment. The story has many layers and builds up on its episodes, becoming more and more intense as the episodes go by; we watch the characters execute their plans and try to overcome all the foreseen and un-foreseen obstacles in the most magnificent way possible.
In my opinion there are two main characters, Mei Chang Su and Prince Jing.
Mei Chang Su is the most intelligent character that I've ever came across in a drama. For achieving his goals, he uses his knowledge to manipulate people to do exactly what he wants them to do, without them even realizing his involvement! Despite his ingenious and composed personality, he carries the deepest sadness inside him, and that is what gives him the greatest determination for concluding his goals.
Prince Jing is the moral barometer of the story. He is bold and true to himself, he values his loved ones more than anything, and he's willing to do anything to protect them. That said, he would never go against his moral code, he is a constant reminder for Mei Chang Su (and us the audience) that they should never be untrue to themselves. His bold and strong character attracts capable people to him enabling him to have true leadership characteristic.
This duo is the best I've ever seen anywhere, their relationship is so endearing to watch and their personalities compliment each other so well. Just having them both on screen was enough to make me give up everything I was planning to do for the rest of the day and give my undivided attention to this drama.
Another thing that I really like about this drama is that the other characters are all intelligent as well, which makes us understand why they were in power to begin with and why they've been successful so far. This point makes watching the main character manipulate these smart and sneaky characters much more enjoyable
This drama is for the intelligent, for the ones who are willing to sit through long conversations and enjoy putting the pieces of the puzzle together, for the ones who understand that sometimes no matter the cost one has to fight for what is right. (sorry for the long review! if you made it this far, that means you're interested!! give it a try, you won't be disappointed!)
Was this review helpful to you?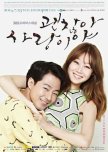 I have seen absolute darkness. I know what it's like to lie in bed, unable to leave, trapped under sheets of sweat-drenched anxiety because every single movement feels heavier than you are. I've lived for the moments you reach the surface and gasp for air, only to slip beneath the waves. Most importantly, I know how a single hand can reach into that darkness and pull you to shore.
For sake of argument, I am going to share something very personal. In 2009 I was diagnosed with bipolar disorder. This isn't a condition that you catch like a cold, but rather one that manifests at a certain age and snowballs until it's nearly impossible to function. You can't prevent it through proper care, you can't always predict its onset and you certainly can't run from it. Essentially, bipolar disorder means I suffer from violent mood swings - severe bouts of depression and self-destructive manic states. Most people are familiar with depression on some level, but the idea of a manic state is foreign so I'll take a moment to explain it. If depression is an extreme state of sadness or hopelessness, you can think of mania as an extreme state of happiness. It's generally characterized by impulsive (and often destructive) decisions, lack of sleep and is almost always accompanied by the physical feeling of euphoria (you can think of this as something similar to the effects of several drugs like ecstasy.) This state is the most dangerous and, for me personally, meant that I would blow through money on drugs and alcohol, ostracize my friends and family because of an uncontrollable temper and sail off into the sunset feeling invincible. These impulses left my life in ruins.
I crashed hard during my third semester of college and had to withdraw. At my worst I was suicidal, faced with a crippling loneliness that I had never felt before. You can think of it like standing knee- deep and staring into a dark pool of water. The only light is the reflection of your own eyes and even those seem foreign to you. If you shout you're greeted by a distorted echo that you recognize as your own, but it's masked by an alien quality. In this sense, mental disorders create two yous; the you that you're familiar with and the stranger you can't recognize beyond a silhouette and the stain it leaves behind. You're a prisoner in your own body and every single day you feel yourself inching closer and closer to the water.
If there is a single safe harbor in all of this, it's love. When two souls dredge through the fire and connect, the bond can become unbreakable. Empathy is the great uniter; shared pain is like cement. Love will harden through pain. Two souls become pillars, lifting the other out of the water and into the sky. This is what separates this drama from the rest. This is why It's Okay, That's Love is a masterpiece.
Mental health is not a topic that is addressed very often in Korean dramas, and when it is it often comes across as comical. Mental health balances between something people think of as self-imposed, something you can shrug off if you try hard enough, and something to be afraid of. Because of this, it's usually presented as one of the two extremes: something too light, often existing as comic relief or a silly quirk meant to add flavor without substance, or as something too heavy, existing as some ethereal force that twists the mind into something less than human. It's Okay, That's Love is able to present something serious and keep a lighthearted tone without being insulting.
If you're looking at the melodrama tag and expecting something that borders on makjang, this drama is not that. The feeling of melancholy threads this drama together, but it does not weigh it down. You won't find endless sobbing, misunderstandings or two-dimensional characters. Instead, this drama showcases the marriage of two souls through unconditional love and growth. Love is strongest when flaws can fit together like a jig-saw puzzle, and the characters in this drama compliment each other perfectly. It's important to emphasize that these characters are flawed. Too often dramas shy away from characters with real problems and instead settle on external conflict to move the story in its entirety. The characters in these dramas are perfect outside of the experiences they undergo and the forces that act on them and it makes them two-dimensional. This is not the case in this drama. Most of the conflict is internal, but it's relatable and organic. Every single character is presented in a manner that allows you to love and empathize with them - it's a multi-layered story, the supporting cast is also very well-developed.
In addition to a perfect atmosphere, this drama does something almost unheard of in a Korean drama. It presents a love story that is not about the chase, but rather endurance. Adult topics such as sex, intimacy and trust are at the forefront and allow the drama to paint a picture of actual couplehood instead of traditional guy-chase-girl or girl-chase-guy fare. You'll watch the couple grow not only as individuals, but as loving creatures. It doesn't stop at love, either, the concept of friendship as a refuge is just as strong. The entire cast grows over the course of the show, and if you're anything like me, you will grow along side them.
I really can't gush enough about this drama. It's been a very long time since I watched something that resonated within me with such perfect harmony. The soundtrack captures the moods perfectly, the actors (from main to supporting) have realistic and beautiful chemistry. The melancholy is haunting, but it won't overwhelm you. I cried, I smiled, laughed and lived with this drama. I saw those two souls grow into a love so pristine that you honestly believe they cannot live without each other. The term soulmate can only apply when two people love each other unconditionally, and they both crossed the sea in a rowboat to reach it.
Was this review helpful to you?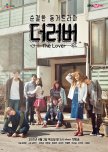 The Lover
47 people found this review helpful
This drama was cute and interesting, it definitely had a reality tv-vibe to it. It was fun to watch how different couples from different backgrounds, age groups and even with different sexual preferences lived together in one building. It was fun to follow their daily lives, learn about their problems and see the development. I liked how this show pointed out some of the major issues within Korean society with healthy criticism. A lot of old popular songs were incorporated for the sake of the fun, if you know those songs and their meaning to Koreans you will get more out of the show.
The acting was great and, in my opinion, The Lover is one of the best acted drama out there. My biggest problem with the show was how a lot of scenes were stretched to the point they lost all the fun and made me feel like "okay, I get it. Just move on already". And some couples were given waaay more screen time than the others. There were definitely the main couples and the side character couples, which took a bit away from the show. I would have liked it if all couples had the equal standing.
The Lover has a high re-watch value because it's honestly fun and heartwarming. There are only 12 episodes and that¨s great, the show doesn't get any time to get draggy.
Was this review helpful to you?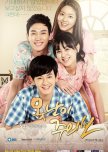 It is really hard to rate a near perfect drama!! Some people will miss out on this gem simply because of the episode count. But I can assure that with 32-35 minute episodes, you will be swept into a story that will resonant with you from now on; one that you will use as a template for all future family dramas. The acting by all was superb! The writer promised to present a story without one single drama clique and it was delivered. I got to see the development of a romance from start to finish. Wait, I got to see the development of 3 relationships. The problems they presented made sense. Even the brief noble idiocy moment made sense to me. I never thought I would dismiss that as a necessary evil in the story. The supporting characters, you either loved them or hated them. But that was a testament to how well they acted. Overall, I do not feel that I wasted a moment of my time. As a matter of fact, I wouldn't be surprised if one day down the drama road, I re-watch the entire drama again. Yes, it is that good!!
Was this review helpful to you?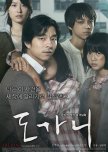 Silenced
105 people found this review helpful
I came into this film knowing what it was going to be about, but nothing could have prepared me for the impact of watching The Crucible. It was dark, violent, and quite honestly nauseating. I was on the verge of tears for nearly an hour and when the 1h36 mark hit, I had to pause the movie and did nothing but cry for the children. To think, this is real. This happened to these kids. When I hit play, from that moment on, tears were falling.
I will probably never be able to watch this movie again, but it is something you honestly must see. Yes, the images are disturbing. Yes, you will feel anger, sadness, and numbness, but this movie leaves an impression. The acting is superb and all of the child actors honestly deserve awards. Their expressions, their gestures, they just strike you right in the heart every time. You will not soon forget this movie. I'm not sure I ever will.
What may be even more impressive, this movie caused such a stir in South Korea that the case was forced to be re-opened and laws demanded to be rewritten. It makes you think, it really does. How much effort does it take for justice to prevail? Why can people be bought with money when they know such horrible things had occurred? I honestly don't know, and never will know why such apathy and cruelty exist in the world. Why do we cause each other pain? It makes me sick. But as a quote in the movie says, "The reason why we are fighting so hard, is not to change the world, but instead, not to let the world change us."
Without a doubt, I recommend this movie.
Was this review helpful to you?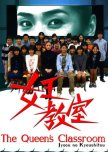 Jyoou no Kyoushitsu is a drama which is intense,significant,educative and addictive.
The main attraction of this drama is that it is an exception to the typical school dramas. All Japanese classroom dramas so far have been about the teacher saving the students from their own folly.On the other hand, Akutsu Maya-sensei is the teacher no one ever wants to have.She's Brilliant, manipulative, obsessive, and dead set on making sure that the students fall in line with her rules.
Another good point is unpredictability. The Queen's Classroom breaks from traditional drama with an apparently evil teacher who is out to prove that the world is a harsh place, and so is her classroom.She's a cunning and calculative teacher and systematically removes the parental and academic protection the children had enjoyed, and forces them to deal with their problems themselves.
The Queen's Classroom" is an astonishingly well elaborated and smart drama series, which points at the bad condition at Japanese schools or certain deficiencies in Japanese society in general, and does so in a very entertaining way. The show isn't just thought-provoking;it is also very touching, appealing and persuasive concerning its message.
Last but not least is the outstanding cast. Amami Yuki, the actress who plays Akutsu Maya, did exceptionally well in portraying such a devilish teacher. I think it's because She did so well that for the end credits of each episode, they decided to show her after a take and smiling, a facial expression only used when she does something particularly "evil "!!
Shida Mirai did an excellent job as the innocent-minded child. she's incredibly adorable and became my favorite teenage Japanese actress after this drama.
The two specials were indeed very special and did an awesome job in explaining the reasons why the characters acted the way they did.They reveal all they mysteries,answer all the questions and justify all the actions.
I can write so many things in praise of this drama!! But it's very hard to continue without giving spoilers.
This is a drama which everybody should watch.If you believe that this is a show solely for teenagers or even children, only because almost all of the main actors aren't older than twelve and drop it half way then you are mistaken. It's only if u watch it till the end then you would realize how 'not-childish' this drama is! This series suffers from minor defects in the story line but nothing is perfect and please don't give unnecessary importance to these occasional faults and belittle this great drama.
Although the atmosphere throughout the series is quite dark, Queen's Classroom is actually one hell of an entertaining show!Hope you'll enjoy this wonderful 'monogatari' as much as I did.
Was this review helpful to you?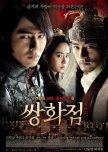 I started this film for two reasons; the cast and the fact that it's a sageuk. But this is no ordinary historical film with an outstanding cast.
The first thing I have to point out that this drama might not suit everybody's taste. It's TOO real, the bloodshed scenes, the battle scenes and the love scenes. If you can't get too real, don't start it.
Minors, skip this film.
So it's Goryeo –back before they tied their hair up, to our great advantage- and the king (Joo Jin Mo) is under the threat of losing his authority as an active king since Yuan –the empire in control- wants an heir to the throne. The king can't have an heir due to the fact that he's homosexual. (Again, if you cannot accept or respect homosexuality, don't start this). The king's lover and the one who's captured his heart for a long time is the Chief of the king's guards; Hong Lim (Zo In Sung).
Yeah I know!! When these are the two leads!!
With his country and throne on the line, the king resorts to one last option. He decides to make someone impregnate his wife (Song Ji Hyo). Only trusting in his loyal lover and friend, he gives Hong Lim the task. As Hong Lim and the queen make love trying to conceive, a new world opens up to them, and the tragedy starts.
Faced by betrayal, loneliness, abandoment, the king seeks revenge against everyone; first of all, against the one who meant the world to him, Hong Lim.
The story is too real it got me totally absorbed in the suffering of everyone. I couldn't not sympathise with everyone. The absurdity of life is inscribed on every scene. The sense of loss and how it empties us of our souls is engraved on the characters' forheads.
Regardless of the nudity and the sexually explicit scenes, the film is worth watching. It's too painfully awe-aspiring.
The cast did a great job here and I applaud every single person.
Well, I know that Song Joong Ki and No Min Woo are in the cast. Well they are there, almost with no dialgoue or screen time but it was so fun trying to spot them out of the other guards.
Was this review helpful to you?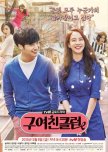 As many already know, Ex-Girlfriend Club had to go through an (uncalled) cut, going from 16 episodes to only 12. Fortunately, this Kdrama didn't seem to suffer much from it and managed to stay true to itself until the very end; so no need to fret about the quality going downhill.
The only valid explanation I see for Ex-Girlfriend Club's low ratings is that it doesn't have any "epic love" nor any "bad-to-the-bone villain". It is simply a heartfelt story with a generous sprinkle of fluff and hilarity, as its OST can corroborate. Although the story is unpretentious, the characters are all layered. Flawed yet lovable, the characters are more than just love interests and whatnot; each of them is his/her own person. The genuineness the characters give off is enhanced by the great acting. The cast did a flawless job, Bun Yo Han was especially shining in this drama. The ones behind the cast wouldn't have been able to find a more perfect fit for Myung Soo, even if they had tried. Not to mention how believable Song Ji Hyo and him were at acting as a couple, they were simply the cutest.
This drama, free of the usual draggy angst, can be watched over and over without losing much of its charm. To put it in a nutshell, Ex-Girlfriend Club is the perfect drama to watch if you want to uplift your current mood.
Was this review helpful to you?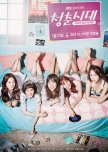 As soon as I watched the first 2 episodes, I knew this was going to be one of my favourite dramas. I was hesitant about the ending because there have been too many dramas that start off well but slow down in the middle and may rush the ending, and no longer have the same feeling as the earlier episodes. This show surpassed my expectations, and maintained the warm, cosy feeling throughout.
PLOT:
Anyone looking for a fast-paced action packed drama, should look away now. This show really defines slice-of-life. I am sure everyone watching this drama could relate to one of the girls or even just a situation faced by the girls. I was able to relate to different situations and aspects of many of the girls personally and also have seen other friends/family facing similar situations:
- Jin Myungs hardships! I could especially relate to her feeling lost.
- Ji Wons non-existent dating life
- Friends who have faced similar situations as Ye Eun in their relationships/love life
- Eun Jae's hesitation, timidness
- Yi Na questioning herself and her decisions in the last 2 episodes or so
There have definitely other aspects. I just listed some that were especially relatable to me.
I was really glad that the plot focused on the girls the most and not the boys. It didn't take a detour. It was consistent. Each girl's individual storyline and character growth was moving, and the different episodes focused on different stories perfectly. The show shows us how the girls are important as individuals as well as their relationships with each other. It was very apt and moving that throughout, the relationship between the girls, them as a 5, was way way more important then their relationship with any of the guys/ or any one else tbh. They valued each other and nothing came in between them. It was very realistic in portraying their relationship, even though they lived together, and despite the closeness, each individual has their own personal hardships (defo last ep), and you don't share every single detail with everyone. Another point was that they didn't try to force the 5 girls being close to each other equally, it made perfect sense for some girls to be closer to each other then to others - this never undermined their bond as a 5 though. I could ramble on about this but I'll stop.
CAST/ACTING:
I don't have any complaints. I could imagine the actors as their characters perfectly. Never once did I doubt the acting, or imagine anyone else doing a better job. I was immersed in each and every character and that is partly due to the actors job (also story/director etc). The guys played their part really well, and very convincingly. I didn't think the acting was over the top or anything.
MUSIC:
The songs were so perfect! I have been replaying Sogyumo Acacia Band - Butterfly. There is something about the song that makes me just want to reminisce my youth and think about stuff (lol). It fitted the show so perfectly. It was subtle yet it did its job.
REWATCH VALUE:
I gave it a high rewatch value, because I'll probably rewatch this at some point - probably after university finishes and I miss my college days. Though I don't know if I'll be able to handle it. It has already made me feel so much, and taught me a few life lessons, I don't want to rewatch it and make it less impactful on 2nd watch. Its too soon now.
FINAL THOUGHTS
The highlight of this show is definitely the girls. The only negative I have is the shortness, but they sure packed a lot in 12 episodes. I know each girl's story didn't complete (in kdrama completeness - happily ever after sense), esp YE EUN at the end, but in true fashion of this drama and its genre: life isn't start and stop, its ongoing for them, they don;t all need to have a boyfiriend or everything figured out, because thats what life is for. They only showed us a snippet of their life and so we can't expect everything to end completely and perfectly.
[A lot of comments going around earlier about when Jin Myung will develop her backbone. Speaking from life experience, I know someone in similar situation who had and still has many many hardship, but keeps quite and deals with it all. It took her many many years before she finally came to realise that this is her life, and she needs to live it her way, that she need to speak up for herself and not put up with people who hurt her. So people don't just change overnight. It takes a lot of self-realisation and growth. And I'm glad the show touched on this the way it did, for everything to reach a limit before you finally break down]
Age of Youth was definitely one of the best written, acted, and directed kdrama I've seen so far this year (this and Signal). And I sincerely pray for a second season!
This is so long.
Was this review helpful to you?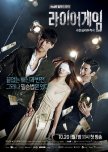 Liar Game
39 people found this review helpful
I haven't watched the Japanese version or read the manga, so I'm not going to make any comparisons and focus on the drama itself.
This is literally one of the best dramas I watched this year, starting from the first episode, I was already hooked. It only took me a day to finish and wow....so many things happened, it was amazing.
Story: The story is interesting and really pulls you in. It's about regular, everyday people who are given an opportunity to earn millions of dollars in this show called. "Liar Game". The game itself is unrealistic obviously, they even mention how it ruins ethical guidelines and morals of a person. However, to some extent this shows perfectly illustrates greed, mistrust, manipulation of the media, and how far people will go just to earn money. The story itself will blow your mind with the game's guidelines and how Ha Woo Jin (Le Sang Yoon) and the others perform throughout them with psychology...but is left with some unanswered questions in the ending.
Acting: Acting is amazing. Everyone was amazing, I can't express enough how Shin Song Ruk was born to play the antagonist/bad guy.
The only downfall I had was Kim So Eun's character (Nam Da Jung). Her character is supposed to be a naive, innocent, and kind girl, she does a good job displaying them, but it was irritating to watch her half of the time. There is a difference between being naive and being stupid. Throughout the drama it gradually disappears, but her character had a weak and a "damsel in distress" image left upon her. However, I can understand that her personality plays an important purpose throughout the story so it didn't annoy me a lot.
Music: I didn't pay attention to the OST, but the soundtracks made the scenes intense and keep you absorbed in the story.
This is a must watch, especially to those who are into psychological and suspense!
Was this review helpful to you?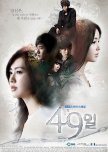 49 Days
106 people found this review helpful
I had a lot of fun watching this "highly entertaining, very different from the norm" drama. It has a very real human story within a fantastical framework. It was entertaining and thought provoking throughout its run.
The actors had great chemistry, the music was very fitting and the cinematography was wonderful. It is not your typical love story. It is not a rom-com. It isn't really comparable to other dramas that have recently aired. The writer and director of this drama stand out in a spectacular way.
For the writer's part: So Hyun Kyung told a very good story with twists and turns and a movable plot that kept you watching. Just when you think the story is moving in one direction it does a little flip and takes you on another, unexpected path. The themes of 49 Days are love, forgiveness, family, death and learning to truly live. It is a beautiful story.
For the director's part: He kept the plot moving and stayed true to the writer's vision. The camera work was very well done and I love when the lighting and the shots are part of the action and mean everything to how the story is told.
There are plenty of light moments but this show was never meant to be a comedy. I have seen comparisons to other more comedic shows and I feel that is doing this show an injustice. It's been a long time since I've watched a drama where the plot was so evenly paced and well planned out. Even though that plan may have taken me in places I didn't expect and were not the norm for a Kdrama.
It is easy to stick with this show and sometimes you will be on the edge of your seat wondering what will happen to the characters you have grown to love. (Han Kang! I adore you) I was satisfied with the ending. I was impressed and pleased with the story I was told. I recommend 49 Days highly.
If you haven't seen it, try not to read the spoilers!
Was this review helpful to you?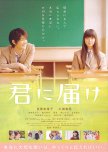 I watched the anime so i previously know the story and believe me watching the movie was a great thing to do. I didn't feel time passing by and i totally fell in love with the lead actors since they did their roles in a great way.
The innocent love made this movie special on its own way, it was a great adaptation. I totally recommend it: if you watched the anime of course you need to watch this and if you haven't then just give it a go and you will just fall in love with it.
Was this review helpful to you?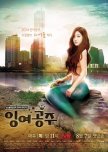 If this show had not been drastically cut by six episodes I am fairly certain that I'd be giving it a higher rating. I'm still giving it a fair rating because of the potential it had to be great. This show was cute, funny and silly (which I enjoyed). The acting and story were all good and yet it did not receive high ratings and ended up getting cut early. What makes the cut even worse then your typical cut is that 8 out of the supposed to be 16 episodes had already aired when it was announced that the series would be ending in 10 episodes instead. Thus, leaving the wirters with just two episodes to wrap everything up. The show was going so great and then all of a sudden you are hit with a rush job that did not do the show justice and frankly ended in a bit of confusing matter. The show is still very watchable though and I really enjoyed it minus the last two rush episodes.
Was this review helpful to you?